Enano, inspirado en el Señor de los Anillos - Ilustración Digital | Dwarf, inspired by the Lord of the Rings - Digital Illustration [ENG-ESP]

¡Hola a Todos! Hoy me siento muy emocionada pues al fin he terminado la segunda ilustración de la serie de seres fantásticos esta vez es el turno de los enanos al igual que la primera ilustración, este estuvo inspirado en los personajes de la famosa saga de fantasía el Señor de los Anillos, para este personaje tome referencia de Gimly otro de los grandes guerreros que acompañan a Frodo en su travesía para destruir el anillo único de poder.
Hello everyone! Today I feel very excited because I have finally finished the second illustration of the series of fantastic beings this time is the turn of the dwarves like the first illustration, this was inspired by the characters of the famous fantasy saga the Lord of the Rings, for this character I took reference from Gimly another of the great warriors who accompany Frodo on his journey to destroy the single ring of power.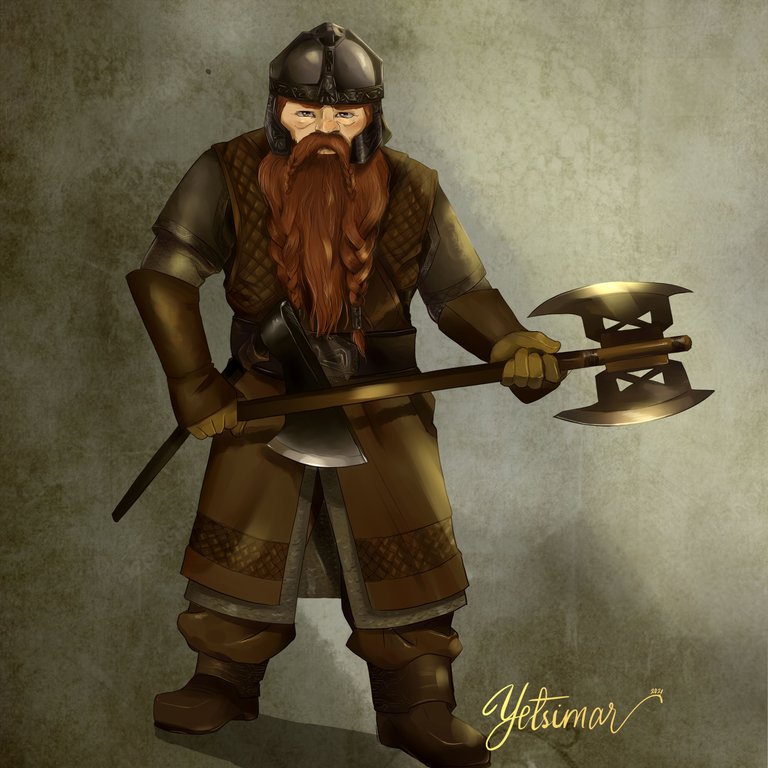 Estos seres provienen de la mitología nórdica y suelen estar relacionados con las zonas montañosas y rocosas y se les considera excelentes mineros y herreros, esta es una de las facetas qe se muestra en la serie, a diferencia de los elfos estos poseen rasgos mas toscos y cuerpos corpulentos y son bajos de estatura, sin embargo esto no le resta al enorme poderío de sus fuerzas, una de las relaciones de las que más disfruto de esta saga es la relación entre el elfo y el enano quienes en incontables ocasiones tienen riñas bastante hilarantes.
These beings come from Norse mythology and are usually related to the mountainous and rocky areas and are considered excellent miners and blacksmiths, this is one of the facets shown in the series, unlike the elves these have coarser features and stout bodies and are short in stature, however this does not detract from the enormous power of their forces, one of the relationships that I most enjoy in this saga is the relationship between the elf and the dwarf who on countless occasions have quite hilarious quarrels.
Para la realización de esta ilustración comencé realizando un boceto en técnica tradicional con lápices de grafito, bastante rápido.
For the realization of this illustration I started by making a sketch in traditional technique with graphite pencils, quite fast.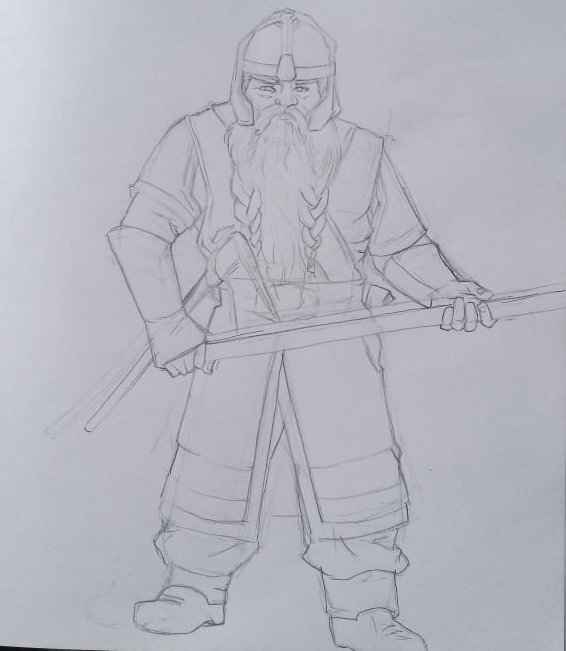 Luego con el primero boceto como referencia comencé a redibujar, cada una de las líneas y también agregar detalles, creo que en esta ilustración me he aventurado un poco más y he colocado muchos más elementos.
Then with the first sketch as a reference I started to redraw, each of the lines and also add details, I think in this illustration I have ventured a little more and I have placed many more elements.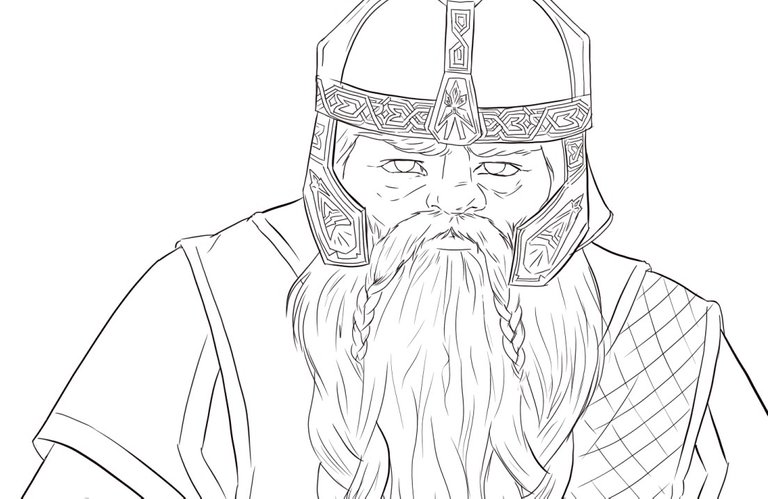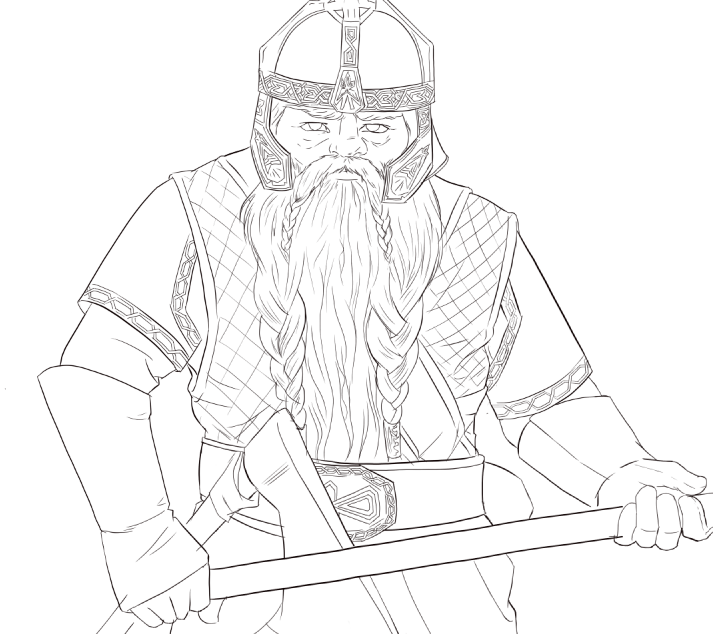 Seguidamente procedí a añadir los colores, comenzando con los tonos de la piel para ello he seleccionado colores con tendencia al rojo, al igual que el color escogido para su prominente barba, creo que el cabello se está volviendo de mis detalles favoritos.
I then proceeded to add the colors, starting with the skin tones for this I have selected colors with a tendency to red, as well as the color chosen for his prominent beard, I think the hair is becoming one of my favorite details.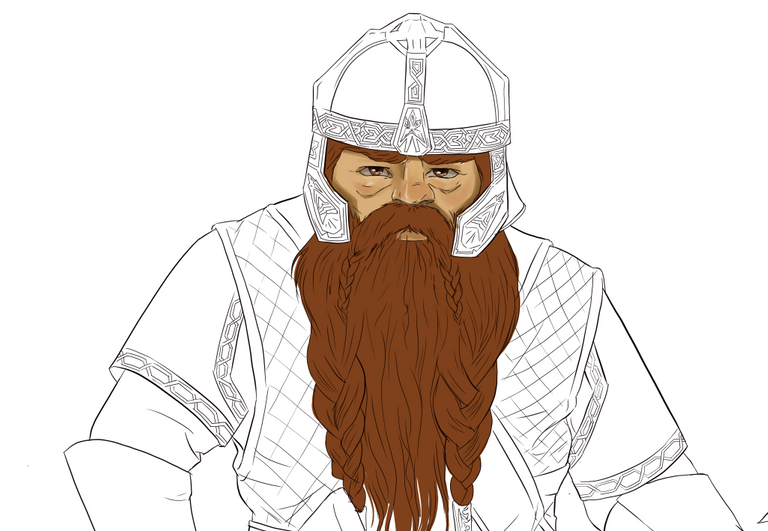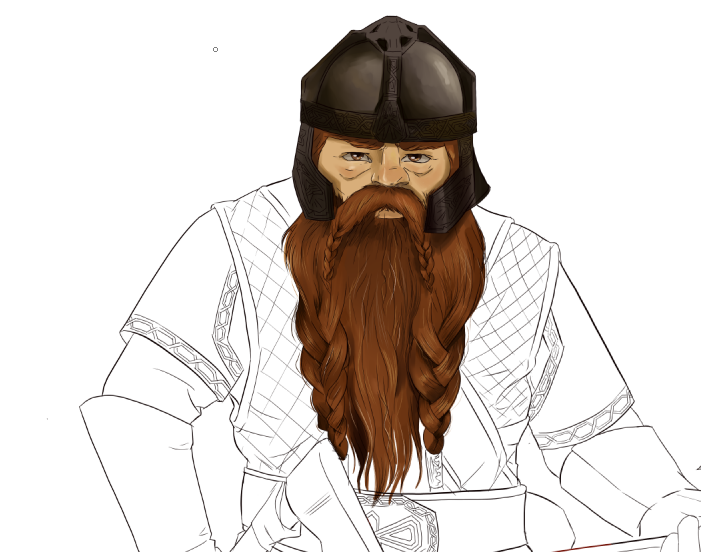 Luego añadí una base de color para el resto del cuerpo, las cual consistía mayormente en tonos sepias y grises.
I then added a base color for the rest of the body, which consisted mostly of sepia and gray tones.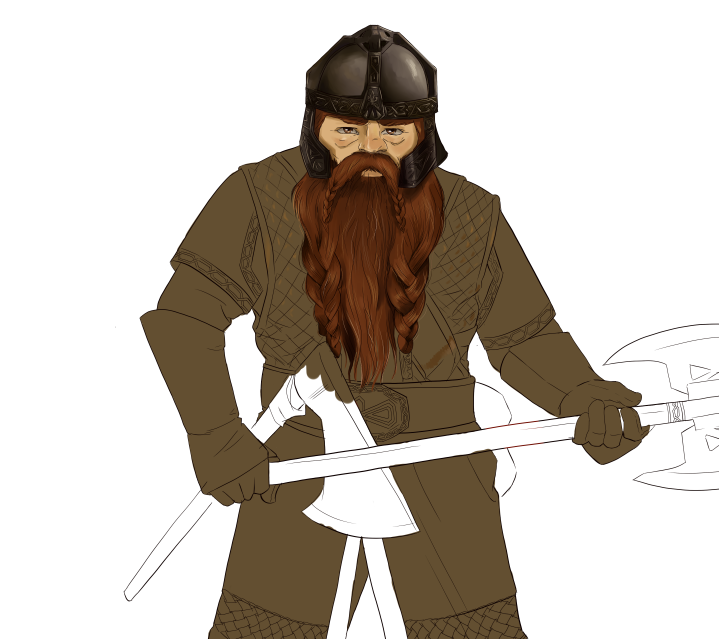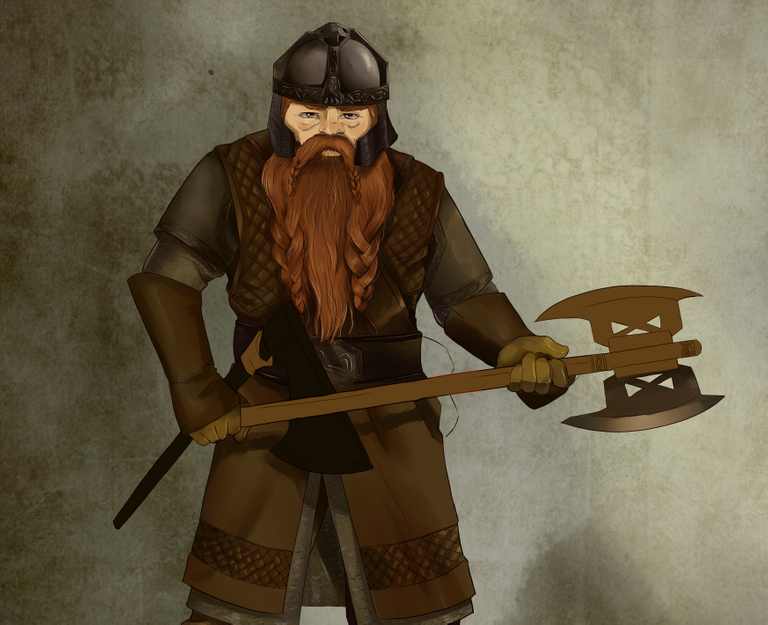 A los que han llegado hasta aquí, ¿cuál creen que debería ser la siguiente ilustración? déjenme saberlo, también si tienen algún comentario o sugerencia estaré feliz de leer sus comentarios, hasta la próxima.
To those of you who have made it this far, what do you think the next illustration should be, let me know, also if you have any comments or suggestions I will be happy to read your comments, until next time.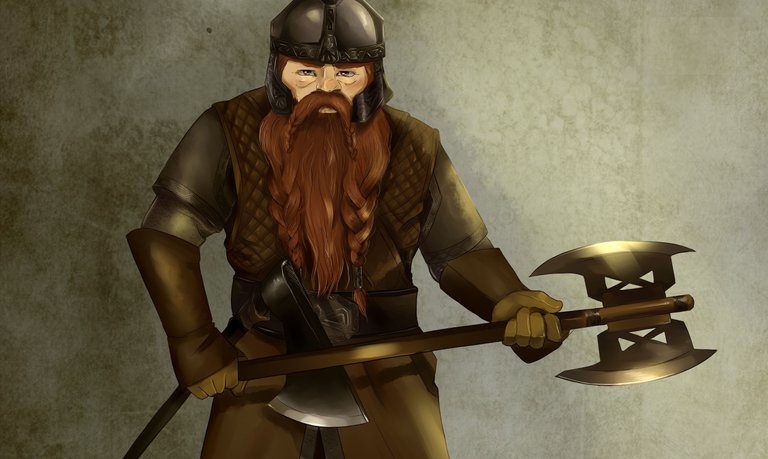 ¡Espero que les haya gustado esta publicación!
¡Muchas gracias por leer, hasta la próxima!
Hoping you liked this post!
Thank you very much for reading, see you next time!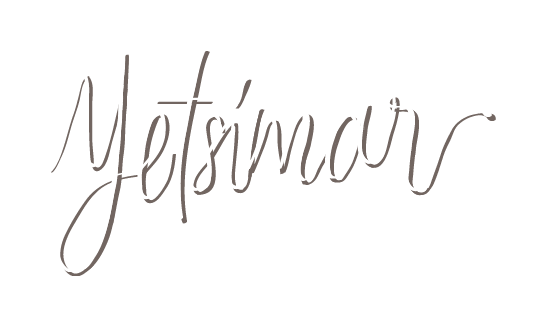 ---
---