Elfo, inspirado en el Señor de los Anillos - Ilustración Digital | Elf, inspired by the Lord of the Rings - Digital Illustration [ENG-ESP]

¡Saludos! hoy quiero mostrar mi más reciente ilustración de una serie que quiero realizar de criaturas fantásticas y para comenzar decidí dibujar un elfo, específicamente tome referencias de la saga el El señor de los anillos, Legolas y toda la comunidad de elfos son de mis personajes favoritos de esta historia, para esta ilustración tome referencias tanto del cabello como de la vestimenta y otros rasgos físicos finos de Legolas arquero miembro del pequeño grupo que ayuda a Frodo en su travesía hacia el Monte del Destino en la tierra de Mordor para destruir el Anillo único de poder.
Greetings! today I want to show my most recent illustration of a series I want to make of fantastic creatures and to start I decided to draw an elf, specifically I took references from the saga the Lord of the Rings, Legolas and the whole community of elves are my favorite characters of this story, for this illustration I took references both hair and clothing and other fine physical features of Legolas archer member of the small group that helps Frodo on his journey to Mount Doom in the land of Mordor to destroy the One Ring of power.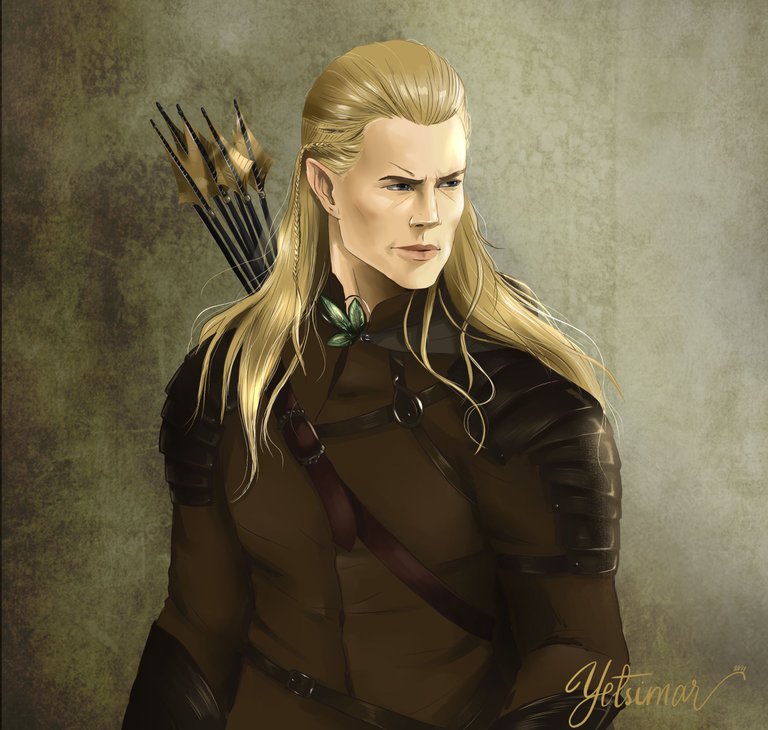 Los elfos son seres de excepcional belleza y sabiduría, que según las historias son seres inmortales y de belleza eterna, siempre he estado fascinadas con toda clase de seres mágicos, fantásticos y los elfos son parte importante de ellos, su largas cabelleras, miradas apacibles y vestiduras de telas finas son de sus atributos más representativos, en esta oportunidad quise dibujar a un elfo guerrero creo que Legolas es un buen ejemplo, con su admirable destreza con el arco y las flechas.
The elves are beings of exceptional beauty and wisdom, that according to the stories are immortal beings and of eternal beauty, I have always been fascinated with all kinds of magical, fantastic beings and the elves are an important part of them, their long hair, gentle looks and clothes of fine fabrics are their most representative attributes, in this opportunity I wanted to draw a warrior elf I think Legolas is a good example, with his admirable skill with the bow and arrows.
Una vez concreto lo que quería en mi ilustración comencé a realizar algunos bocetos, mi idea inicial era la de dibujarlo usando un arco, pero luego de bocetar un poco más, decidí usar una pose de frente, con rostro en perfil 3/4.
Once I knew what I wanted in my illustration I began to make some sketches, my initial idea was to draw it using a bow, but after sketching a little more, I decided to use a frontal pose, with a face in 3/4 profile.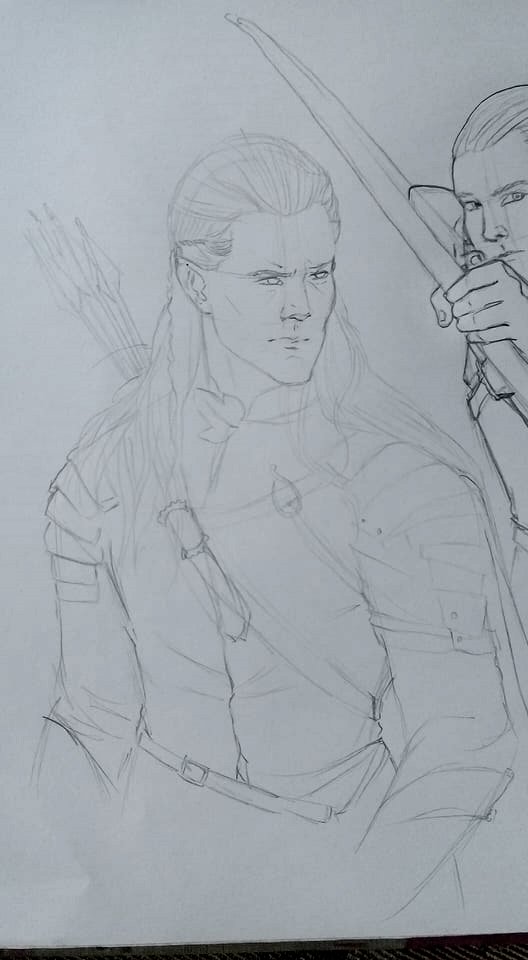 Lo siguiente fue redibujar este primer boceto esta vez en formato digital, para ello he usado el programa de dibujo Paint Tool SAI, quería conservar la mayor cantidad de detalles del primero boceto por eso decidí usa un tamaño de línea bastante fino y no olvidar ningún detalle.
The next thing was to redraw this first sketch this time in digital format, for this I used the drawing program Paint Tool SAI, I wanted to keep as many details of the first sketch so I decided to use a fairly fine line size and not to forget any detail.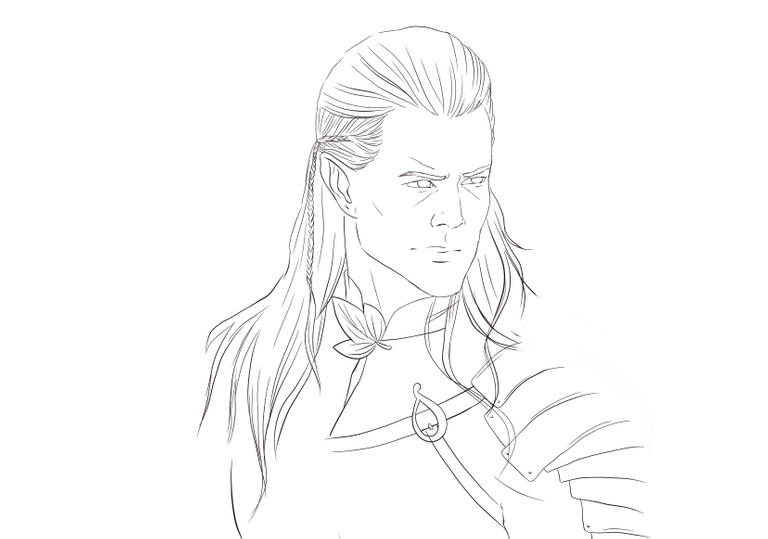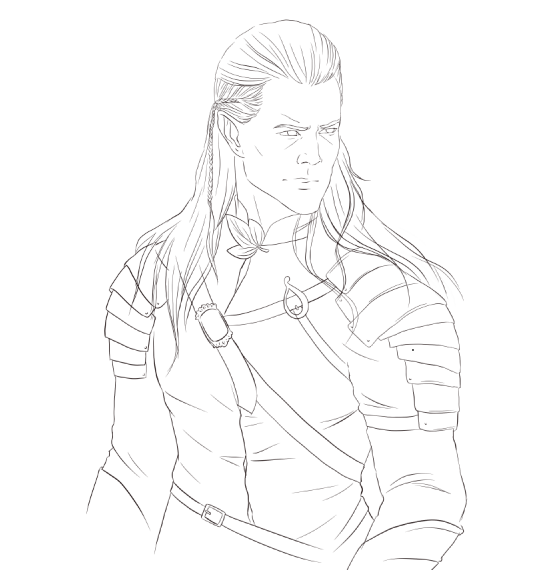 Luego procedí al pintado de la pieza, comenzado por los tonos de la piel, para esto fui colocando varios tonos, los cuales mezclé posteriormente usando un pincel con efecto húmedo, el cual mezcla el color base con el color seleccionado para el pincel.
Then I proceeded to paint the piece, starting with the skin tones, for this I placed several tones, which I mixed later using a wet effect brush, which mixes the base color with the color selected for the brush.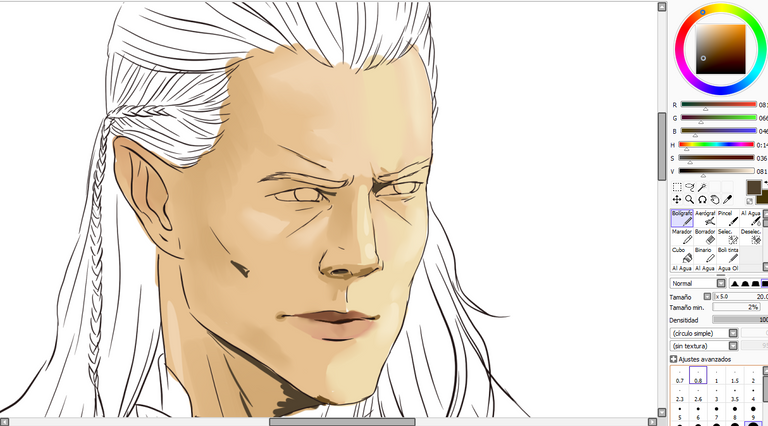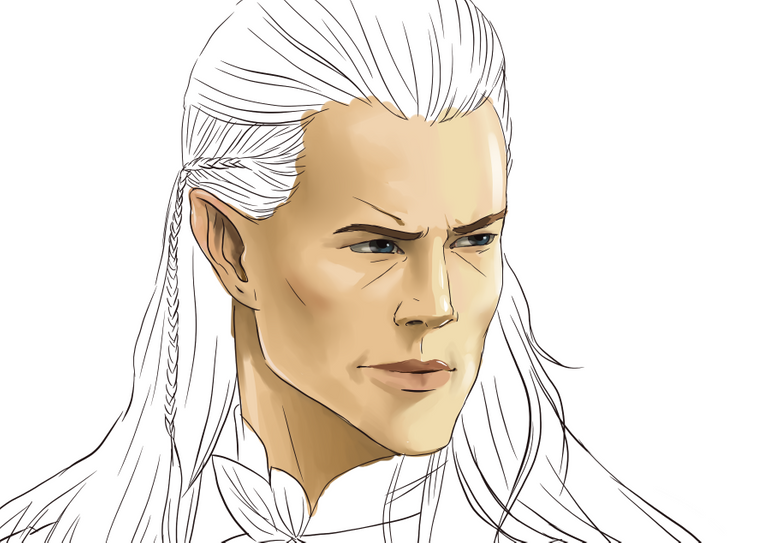 Mismo procedimiento fue aplicado a la capa de cabello, un paso importante es ubicar el foco de luz, que será el punto donde se concentrará los tonos más claros y los brillos y hacia el lado contrario los tonos más oscuros.
The same procedure was applied to the hair layer, an important step is to locate the focus of light, which will be the point where the lighter tones and highlights will be concentrated and to the opposite side the darker tones.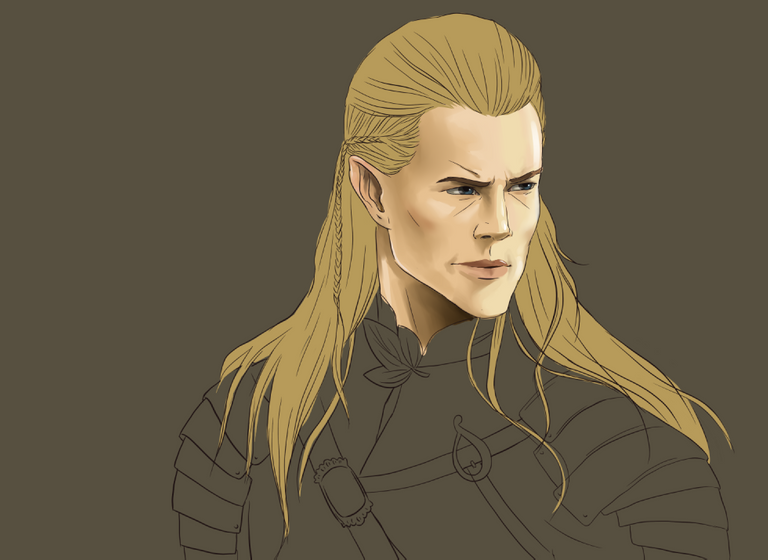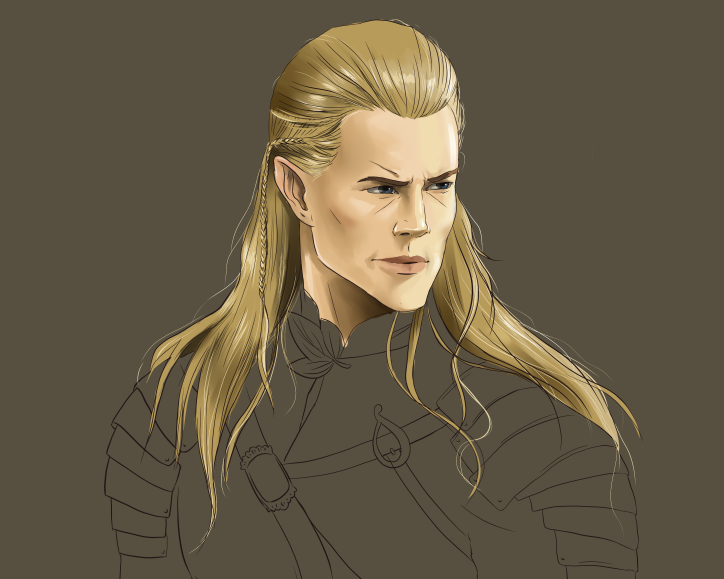 Lo siguiente fue ubicar los tonos de la vestimenta, para ello como en toda la ilustración tome los tonos más similares a las imágenes de referencia de elfos que he usado, como normalmente están asociados a los bosques y la naturaleza, los tonos predominantes en sus vestimentas fueron tonos sepias, grises y verdes.
The next thing was to locate the tones of the clothing, for this as in all the illustration I took the most similar tones to the reference images of elves that I have used, as they are usually associated with forests and nature, the predominant tones in their clothes were sepia, gray and green tones.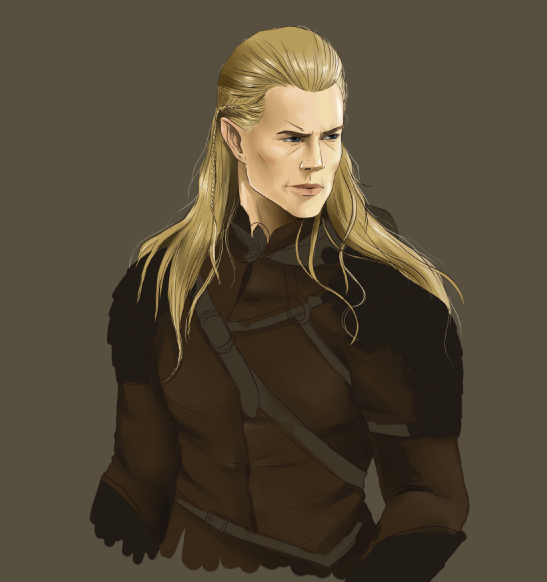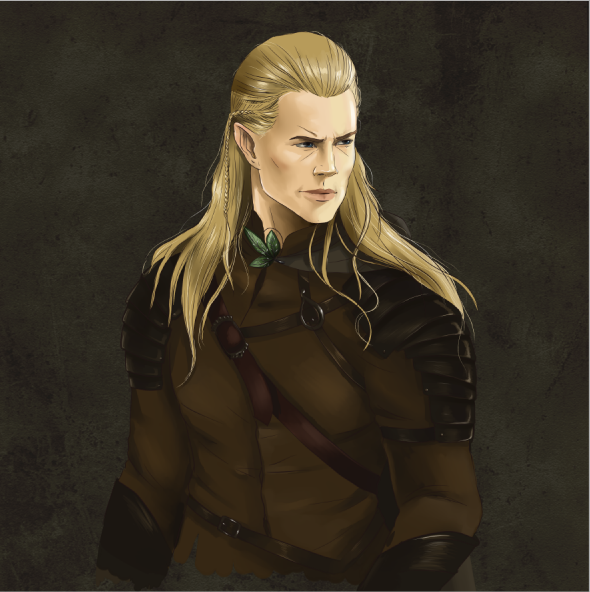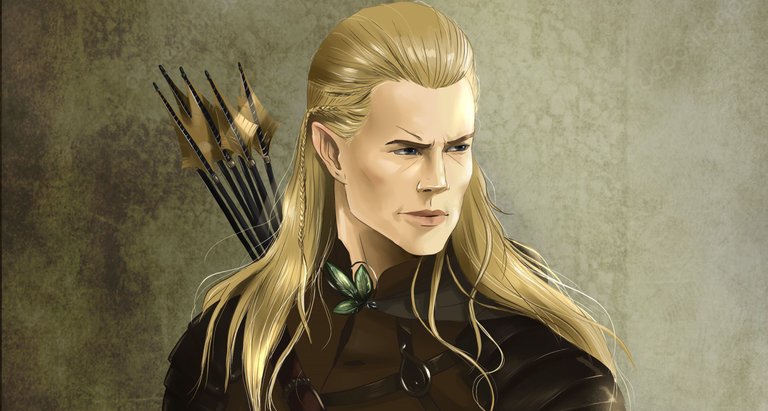 ¡Espero que les haya gustado esta publicación!
¡Muchas gracias por leer, hasta la próxima!
Hoping you liked this post!
Thank you very much for reading, see you next time!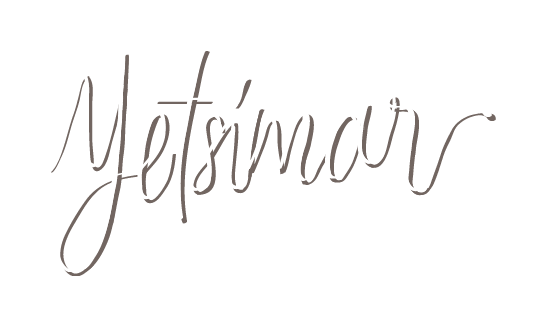 ---
---