Роздуми про війну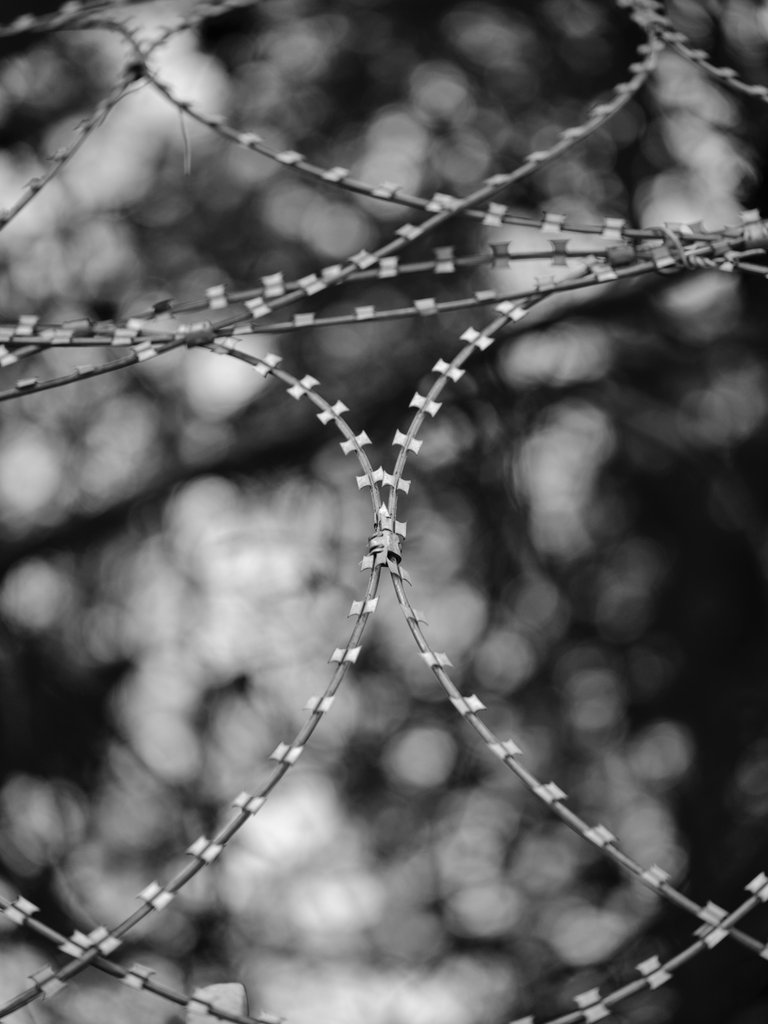 Я народився і все життя прожив на Західній Україні, то ж, як і більшість місцевих мешканців, я з дитинства знав, що Росія - це наш смертельний ворог. Це дещо відмінна риса тих, хто мешкає на заході України, від мешканців сходу, я ще донедавна вважали росіян братським народом. Це все тому, що захід було окуповано Радянським Союзом лише у 1939 році, що набагато пізніше, ніж решта території України. Це призвело до того, що пам'ять про криваву та відчайдушну боротьбу наших дідів та батьків жорстокі і цинічні вороги не встигли знищити. І ми пам'ятали (і пам'ятаємо) про мільйони вбитих і закатованих радянською владою українців.
I was born and lived all my life in Western Ukraine, so, like most locals, I knew from childhood that Russia is our mortal enemy. This is a somewhat different feature of those who live in the west of Ukraine, from the inhabitants of the east, until recently they considered the Russians a fraternal people. This is all because the West was occupied by the Soviet Union only in 1939, which is much later than the rest of Ukraine. As a result, the memory of the bloody and desperate struggle of our grandfathers and fathers was not destroyed by cruel and cynical enemies. And we remembered (and still remember) the millions of Ukrainians killed and tortured by the Soviet authorities.
Коли розпався Радянський Союз, мені було сім років. Я пішов у перший клас у перший рік існування незалежної України. Я зростав разом з нашою державою. І хоча у дев'яностих у нас в країні було дуже важко, бо у більшості людей не було роботи і ми жили дуже бідно, але ситуація у наших містах і селах була загалом мирною (не враховуючи бандитських війн за розподіл сфер впливу). Багато-хто каже, що ми отримали свою незалежність дуже легко, без бою, на відміну від деяких інших республік колишнього СРСР і це розслабило нас, ми почали думати, що мир - це незмінна річ у нашому житті.
I was seven years old when the Soviet Union collapsed. I went to the first grade in the first year of independent Ukraine. I grew up with our state. And although in the nineties it was very difficult in our country, because most people did not have a job and we lived very poor, but the situation in our cities and villages was generally peaceful (excluding the bandit wars for the division of spheres of influence). Many say that we gained our independence very easily, without a fight, unlike some other republics of the former USSR and it relaxed us, we began to think that peace is a constant thing in our lives.
Все змінилося у 2014 році. Спочатку ми мали криваве побоїще в Києві, під час Революції Гідності, коли було повалено владу проросійського президента Януковича. Це все плавно переросло в анексію Криму, а потім вже й у війну на сході України. За ці сім років війни, яку сором'язливо назвали антитерористичною операцією, було вбито тисячі українців. І почало здаватися, що ось вона, кривава жертва, сплачена за можливість існування незалежної України, але це все була ілюзія.
Everything changed in 2014. At first we had a bloody massacre in Kyiv, during the Revolution of Dignity, when the power of pro-Russian President Yanukovych was overthrown. All this gradually grew into the annexation of Crimea, and then into the war in eastern Ukraine. During these seven years of war, which has been shyly called the anti-terrorist operation, thousands of Ukrainians have been killed. And it began to seem that it is, a bloody victim, which was paid by us for the possibility of an independent Ukraine, but it was all an illusion.
Так ось, коли з кінця осені почали з'являтися повідомлення від західних розвідок, американської та британської, про те, що Росія готується до повномасштабного нападу на Україну, ніхто не хотів вірити у це. Навіть я, який виріс на розповідях про злочини Росії, вчинених з метою знищення українського народу. Це все через моє мирне дитинство, мій мозок до останнього відкидав можливість відкритої війни проти України, навіть у тривожні останні дні перед вторгненням.
So, when reports from Western intelligence, American and British, began to emerge in late autumn that Russia was preparing for a full-scale attack on Ukraine, no one wanted to believe it. Even I, who grew up on stories about Russia's crimes committed to destroy the Ukrainian people. This is all because of my peaceful childhood, my brain to the last rejected the possibility of open war against Ukraine, even in the anxious last days before the invasion.
Я раніше ніколи не служив в армії і всіляко уникав можливості потрапити туди в мої юні роки. Потім я був занесений в запас по досягненню граничного призовного віку, тобто як призовника мене в армію не могли викликати, проте це могло статися під час оголошення мобілізації, яка неодноразово проводилася у 2014-2015 роках. Проте в ті роки мене так і не призвали в армію, хоча у воєнкоматі я один раз був, для уточнення моїх персональних даних. Тому війна на сході здавалася мені дуже далекою, хоча я, як і тисячі українців, робив пожертви на армію.
I had never served in the army before and avoided the opportunity to get there in my youth. Then I was put on reserve to reach the conscription age, ie as a conscript I could not be drafted into the army, but this could happen during the announcement of mobilization, which was repeatedly held in 2014-2015. However, in those years I was never drafted into the army, although I was at the military enlistment office once to clarify my personal data. Therefore, the war in the east seemed very distant to me, although I, like thousands of Ukrainians, made donations to the army.
Але 24 лютого сталося те, що до того могло примаритися лише у страшному сні - Росія напала на Україну, підло, вночі, скинувши бомби та ракети на мирні міста. Як я вже писав у попередньому пості, після метань та тривожних роздумів я (разом зі своїми шваграми) рішення вступити у територіальну оборону. Чому саме туди і чому я прийняв це надзвичайно непросто особисто для мене рішення одразу на другий день війни? Я ж міг просто дочекатися повістки у воєнкоматі і вона, найймовірніше потрапила б до мене нескоро. Це пояснюється тим, що я хотів навчатися свій дім та свою родину зі зброєю у руках і саме територіальна оборона давала мені таку можливість. Я чудово розумів, що в армії, на передовій, я б лише був тягарем з мінімальними шансами вижити самому і значно б знизив шанси на виживання своїх бойових побратимів.
*But on February 24, something happened that could only be dreamed of in a nightmare - Russia attacked Ukraine, vilely, at night, dropping bombs and missiles on peaceful cities. As I wrote in a previous post, after throwing and anxious thoughts, I (along with my brothers-in-law) decided to join the territorial defense. Why was it there and why was it so difficult for me personally to make a decision on the second day of the war? I could just wait for the summons at the military enlistment office and it would most likely come to me soon. This is due to the fact that I wanted to defence my home and my family with weapons in hand, and it was the territorial defense that gave me such an opportunity. I understood perfectly well that in the army, on the front line, I would only be a burden with minimal chances of survival myself and would significantly reduce the chances of survival of my comrades-in-arms.
Тепер я навчаюся захищатися від ворогів зі зброєю в руках і бути готовим до будь якого розвитку подій. Я не один, нас багато, тому перемога обов'язково за нами. Слава Україні!
Now I am learning to defend myself from enemies with weapons in hand and be ready for any development. I am not alone, there are many of us, so the victory is definitely for us. Glory to Ukraine!
Фото автора Engin Akyurt з Pexels
---
---