¿𝙌𝙪é 𝙚𝙨 𝙡𝙤 𝙢á𝙨 𝙡𝙤𝙘𝙤 𝙦𝙪𝙚 𝙩𝙚 𝙝𝙖 𝙥𝙖𝙨𝙖𝙙𝙤 𝙥𝙤𝙧 𝙣𝙤 𝙥𝙧𝙚𝙜𝙪𝙣𝙩𝙖𝙧?🇪🇸🇺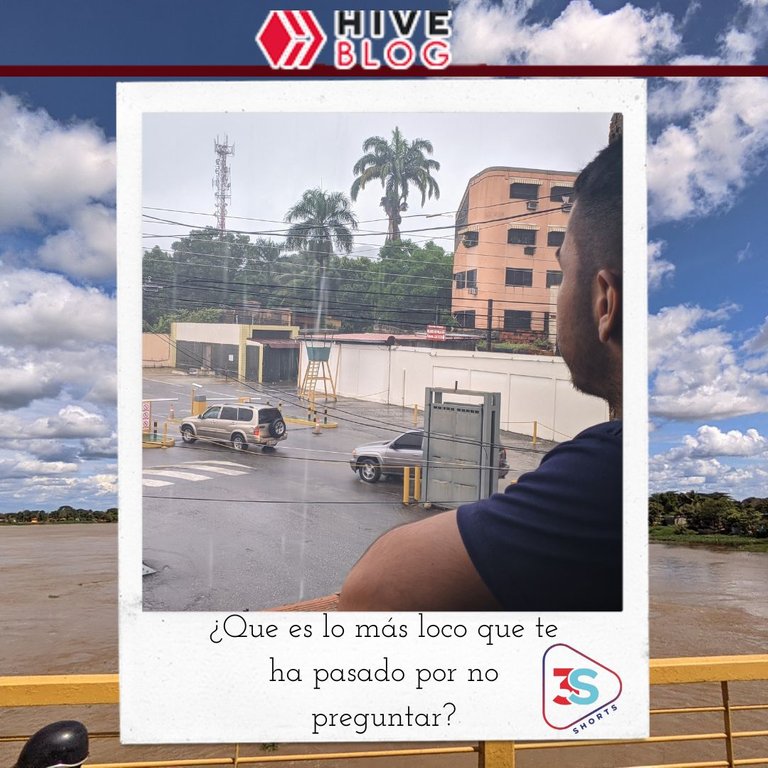 Saludos ThreeShorts! / Greetings ThreeShorts!
---
Saludos y bienvenidos amigos de ThreeShorts!En esta iniciativa de
#ThreeShortfriday
elegida por
@rosmiapure
. Dónde la temática fue bastan radical ya que es una pregunta que los hará reír bastante 😅. A todos nos ha pasado algo en nuestra vida ya sea virtual o presencial dónde nos ocurren casos locos por no preguntar, a veces la pena nos dejan en bancarrota.
Sera todo un placer compartir con ustedes un poco acerca de mí con esta temática, traté de ser algo creativo y lo hice de momento ya que las ideas que vienen es mejorar realizarlo o se pierden, los dejo con el video.✨
Greetings and welcome friends of ThreeShorts! In this
#ThreeShortfriday
initiative chosen by
@rosmiapure
. Where the theme was quite radical as it is a question that will make you laugh a lot 😅. We've all been through something in our life either virtual or face-to-face where crazy cases happen to us for not asking, sometimes the grief leaves us bankrupt.
It will be all a pleasure to share with you a little about me with this theme, I tried to be something creative and I did it at the moment since the ideas that come is to improve realize it or get lost, I leave you with the video.✨
---
Video📽️
---


-Datos de edición-
Dispositivo: Redmi Note 11 📱
Banner: CANVAS
Edición de video: CATCUP
Traductor: DeepL
Logos: @threespeak , @hiveio, @threeshorts-mod
Separadores : Por mi
-Edition data-
Device: Redmi Note 11 📱
Banner: CANVAS
video edition:CATCUP
Translator: DeepL
Logos: @threespeak , @threeshorts-mod
hive separators:For me

╔═══════════════════════╗
▂ ▃ ▄ ▅ ▆ ▇ █ 𝕋𝕙𝕣𝕖𝕖𝕊𝕙𝕠𝕣𝕥 █ ▇ ▆ ▅ ▄ ▃ ▂
╚═══════════════════════╝



---
Contenido original por Ұeral Ðiaz🤸‍♂
Original content for Ұeral Ðiaz🤸‍♂
---
▶️ 3Speak
---
---