¡TENGO UN PLAN PERFECTO PARA HACER DOS HORAS ANTES DEL SUEÑO PROFUNDO! I HAVE A PERFECT PLAN TO DO TWO HOURS BEFORE DEEP SLEEP!
La muerte no es la mayor pérdida en la vida. La mayor pérdida es lo que muere dentro de nosotros mientras vivimos. Norman Cousins
Death is not the greatest loss in life. The greatest loss is what dies inside us while we live. Norman Cousins
Bendecido lunes, que sea esta una semana de productividad y creatividad para todas las apreciadas amigas de @ladyOfHive, ya super lista para el reto de esta semana, si quieren unirse deben darle click aquí por cierto, me gustaría muchisimo ver la respuesta a esta invitación que le dirijo a @cynshineonline .
Blessed Monday, may this be a week of productivity and creativity for all the dear friends of @ladyOfHive, already super ready for this week's challenge, if you want to join you must click here by the way, I would very much like to see the answer to this invitation addressed to @cynshineonline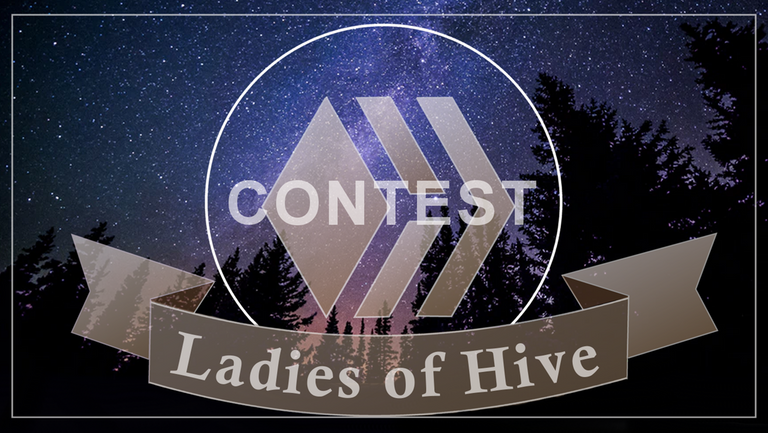 Muy interesantes las preguntas de esta semana, pero no vamos a pensar mucho para que todo salga a flote, mis manos en el teclado sean guiadas por el corazón y sentimiento, así que vamos al grano:
Very interesting questions this week, but let's not think too much so it all comes out, my hands on the keyboard are guided by heart and feeling, so let's get down to business:
1.- QUE HARIAS SI TE QUEDARAN DOS HORAS DE VIDA EN LA TIERRA:
>1.- WHAT WOULD YOU DO IF YOU HAD TWO HOURS LEFT TO LIVE ON EARTH?
Mi madre dice todo el tiempo que uno es una sombra, hoy estamos y mañana no sabemos, así que hay disfrutar cada momento, con los amigos y sobre todo con la familia. Yo no le diría a nadie el asunto de las dos horas pero me planificaría super flash y en la primera hora sería algo así:
My mother says all the time that one is a shadow, today we are and tomorrow we don't know, so you have to enjoy every moment, with friends and especially with family. I wouldn't tell anyone the two hour thing but I would plan super flash and in the first hour it would be something like this:
Yo: ¡Ok Dios gracias por esta oportunidad!, ¿Angel de la Guarda me acompañas a hacer unas travesuras a los amigos mas cercanos?
Me: Ok God thank you for this opportunity, will you accompany me to play some pranks on my closest friends?
Angel de la Guarda: ¡Claro! te acompaño, ¿Que vamos a hacer?
Guardian Angel: Sure! I'll go with you, what are we going to do?
Yo: Bueno primero vamos como siempre a dejar comida para los perritos en el parque tal o se lo damos al Sr. Fulano que tiene mascotas y ya nos conoce y nos pide la comida, en éso nos debemos tardar unos 15 minutos… Luego, como siempre de nuevo, vamos a visitar a los amigos mas cercanos (nuestros vecinos de toda la vida) y haremos algo divertido, puede ser mini premios escondidos en su hogar, (frases, dulces o un mini juguete de accesorio) el resto de esa primera hora se va ahí,
Me: Well first we go as usual to leave food for the puppies in the park or we give it to Mr. Perez who has pets and already knows us and asks us for food, in that we should take about 15 minutes... Then, as usual again, we go to visit the closest friends (our lifelong neighbors) and do something fun, can be mini prizes hidden in their home, (phrases, candy or a mini toy accessory) the rest of that first hour goes there,
Angel de la Guarda: Eso suena chévere, ¿Crees que te de tiempo? Ajá ¿Y luego en la segunda hora que vamos a hacer?
Guardian Angel: That sounds cool, do you think you have time? Uh-huh. And then in the second hour, what are we going to do?
Yo: En los primeros 10 minutos trataré de hacer una video llamada a mis amigos del mundo, ellos no saben que me voy algo lejos, pero sé que se alegraran mucho de verme, así que hablaremos un poco y decirles que estan geniales y que sigan emprendiendo, que se sigan motivando, saludos virtuales y los dejaremos felices.
Me: In the first 10 minutes I will try to make a video call to my friends in the world, they don't know that I am going far away, but I know they will be very happy to see me, so we will talk a little bit and tell them that they are great and that they continue to undertake, that they continue to motivate themselves, virtual greetings and we will leave them happy.
Angel de la Guarda: ¿No vas a tomar en cuenta a tu familia?
Guardian Angel: Are you not going to take your family into account?
Yo: ¡Claro! ¡Si por ellos soy! ¡Si por ellos estoy! ¡Si por ellos seguiré existiendo! ese resto de hora es para ellos, en comunión con y para ellos, también les dejaré algo lindo en físico en casa, escondido… Oraremos hasta que caiga en mi dulce sueño. Por cierto… Una última cosita, un favor… ¿Me acompañas a mi segunda casa, la del Cielo?
Me: Of course! If for them I am! If for them I am! If for them I will continue to exist! that rest of the hour is for them, in communion with and for them, I will also leave them something nice in physical form at home, hidden... We will pray until I fall into my sweet sleep. By the way... One last little thing, a favor... Will you accompany me to my second home, the one in Heaven?
Angel de la Guarda: ¡Por supuesto, si te están esperando felices!
Guardian Angel: Of course, if they are waiting for you happily!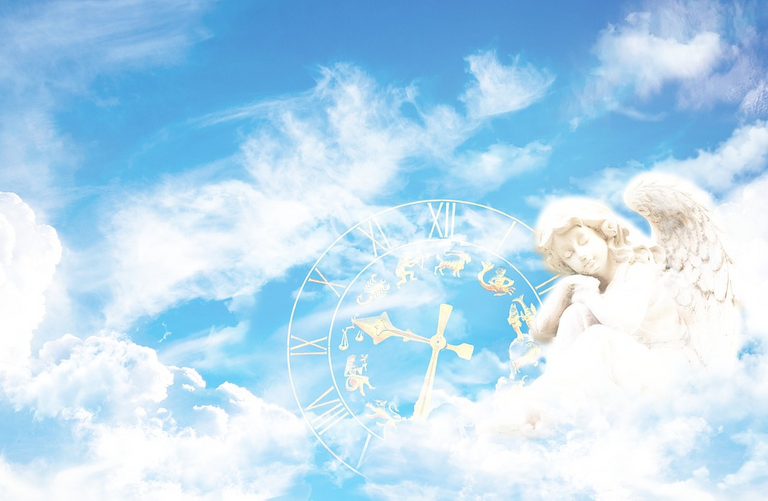 2️⃣ ¿Cuál es el mejor regalo que has hecho?
El que le he dado a otras personas conocidas a o no el día de mi cumpleaños. Considero que es un día para agradecer mas que para recibir, así que me parece bien chévere hacer algo por alguien, que no lo espere y que tampoco sepa si cumplo años o no y el motivo del porqué lo hago, no hay nada tan satisfactorio que ver la sonrisa de felicidad de dicha persona. Arriba está el que para abajo ve y ése es el que me interesa que vea mis acciones, mas nadie.
Ah y el regalo que le doy a mi madre cada vez que cumplo años, a partir de los 40 asumí o entendí que ella cumple tambien y que ella merece celebrarlo tanto o mas como yo, no es el tamaño del regalo, es el detalle que llega de corazón y punto.
2️⃣ What is the best gift you have ever given?
The one I have given to other people known to or not on my birthday. I consider it a day to thank more than to receive, so I think it's cool to do something for someone who doesn't expect it and doesn't know if it's my birthday or not and why I'm doing it, there's nothing more satisfying than seeing that person's smile of happiness. Above is the one who sees below and that is the one I want to see my actions, but no one else.
Oh and the gift I give my mother every time I have a birthday, from the age of 40 I assumed or understood that she also has a birthday and that she deserves to celebrate it as much or more as me, it is not the size of the gift, it is the detail that comes from the heart and that's it.

Procesando todo, puedo decirles lo siguiente:
El plan perfecto antes de morir, no existe, no desde mi punto de vista, para mí sería ideal hacer todo lo que dije anteriormente, pero no tengo que esperar a que eso pase, porque cada día morimos un poco y lo peor es que son contadas las veces que realmente hacemos algo valioso por alguien… Cada día debemos agradecer mas, sentirnos plenos y "Hacer el bien sin mirar a quien" como díria cierto animador venezolano mu famoso, cuando llegue el tiempo indicado ya papá Dios nos dirá que y como distribuir el tiempo que nos quede.
Processing everything, I can tell you the following:
The perfect plan before dying, does not exist, not from my point of view, for me, it would be ideal to do everything I said above, but I do not have to wait for that to happen, because every day we die a little and the worst thing is that there are few times that we really do something valuable for someone... Every day we must be more grateful, feel full and "Do good without looking at whom" as a certain very famous Venezuelan entertainer would say, when the right time comes and Papa God will tell us what and how to distribute the time we have left.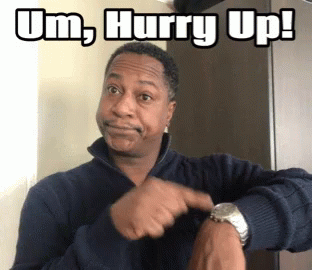 Narró para ti: Yenni Méndez
Fuente: La frase ideal para inicio de éste post lo conseguí en PsicoActiva Mujer hoy
Separador genial de Pixabay y Plantillas personalizadas en Canva, y la hermosa imagen del cielo y el angel aquí está
Traductor gratuito: Deepl.
Narrated for you:* Yenni Méndez
Source: The ideal sentence for the beginning of this post I got from PsicoActiva Mujer hoy
**Cool Pixabay Separator and Custom Templates on Canva and the beautiful image of the sky and the angel here is
Free translator: Deepl.

---
---