MIS EMOCIONES EN HIVE, 1ERA PARTE / MY EMOTIONS IN HIVE, 1ST PART
"La felicidad se consigue cuando ponemos de acuerdo la razón y la emoción con nuestras acciones."
"Happiness is achieved when we bring reason and emotion into an agreement with our actions."
Feliz noche de este genial martes, les publico mis emociones en HIVE, sinceramente yo quería publicar un post de éste estilo para cuando llegara a mi publicación número 100, pero apenas voy por el 30 ¡y me siento felíz! gracias por la iniciativa a la gente de @rutablockchain @enmy y @danielvehe por la motivación e invito a sumarse por estos lares a : @aventurerasbike @lanngoc y @marlenyaragua
The happy evening of this great Tuesday, I publish my emotions in HIVE, sincerely I wanted to publish a post like this for when I reached my publication number 100, but I'm just on the 30th and I feel happy! thanks for the initiative to the people of @rutablockchain @enmy and @danielvehe for the motivation and I invite you to join in these parts to @aventurerasbike @lanngoc and @marlenyaragua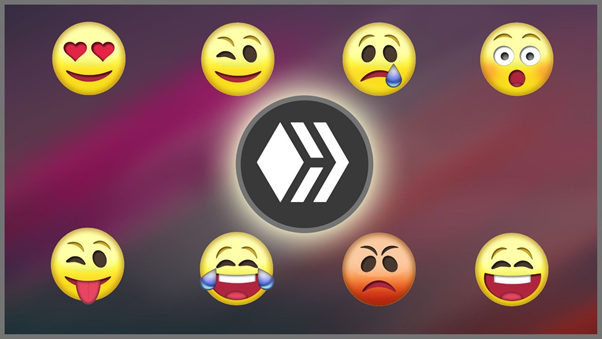 Escuchaste de HIVE por primera vez:
You heard of HIVE for the first time: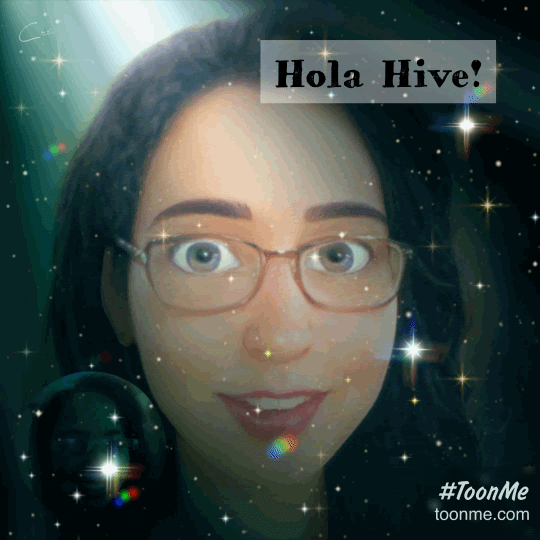 Gracias a @jomarbym quien me dijo dos veces para que me uniera a esta genial plataforma, me preguntÓ: ¿Yen, tu monetizas con tus dibujos? y mi respuesta rotunda fue un no, que lo había intentando en otras redes sociales y hasta una tienda online pero naiboa con papelón *( es decir; nada que ver, es una forma de expresarnos los venezolanos). *
La primera vez no le hice mucho caso, estaba concentrada en otros asuntos, luego ella fue enviandome sus post super chéveres donde generaba contenido variado y me entusiasmé al verlos, me iluminó los caminos y dije : ¡Me uno rauda y veloz! sinceramente tenía algo de miedo porque esto de publicar todos los días me preocupaba, pensaba: ¿Si no tengo la musa para dibujar todos los días? pero que va, escuchar y descubrir #Hive ha sido super genial, me siento muy identificada con esta plataforma.
Thanks to @jomarbym who told me twice to join this great platform, he asked me: Yen, do you monetize with your drawings? and my resounding answer was a no, that I had tried it in other social networks and even an online store but naiboa with papelón *( i.e.; nothing to see, it is a way of expressing ourselves Venezuelans). *
The first time I did not pay much attention, I was focused on other matters, then she was sending me her super cool posts where she generated varied content and I was excited to see them, she enlightened my ways and I said: I join fast and fast! sincerely I was a little afraid because this publishing every day worried me, I thought: If I do not have the muse to draw every day? but that goes, listening and discovering #Hive has been super great, I feel very identified with this platform.

Viviste el proceso de registro y tu primera publicación
Recibiste los primeros comentarios.
Comenzaste a recibir información sobre el funcionamiento de HIVE
You went through the registration process and your first publication.

You received the first comments.
You started to receive information about how HIVE works.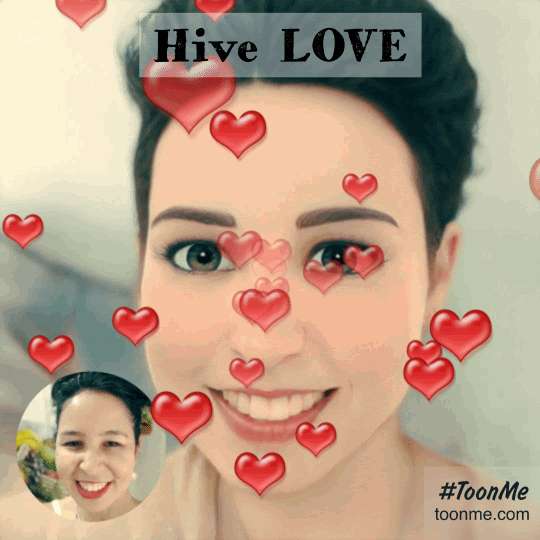 Al principio super perdida con el asunto de las claves, pero gracias a la paciencia de @jomarbym y de @chardesing que me han explicado desde el inicio, de paso que leí full, el grupo de whatsapp ni se diga, ¡re geniales super atentos enseguida respondiendo cualquier duda!
En cuanto a los comentarios no fue sino hasta que escribí el post concurso-detox-primeros-pasos-para-depurar-nuestro-cuerpo que recibí 11 comentarios y me sorprendió mucho y hasta risa me dió, dije: ahora no dibujo mas, mejor genero contenido de salud jajjaja, sin embargo, puedo destacar que hay post que aunque han tenido pocos votos los comentarios me han llegado, ¡ahí me percaté de que me leen! ¡Me siguen! ¡Los motivo a crear! eso me encanta.
La información sobre Hive es constante, cada día se aprende algo nuevo, hay que estar pendiente y actualizarse en todo momento, por ejemplo en días pasados hubo el cambio en la plataforma y ahorita somos tendencia en twitter! **a las pruebas me remito:
**
In the beginning, I was super lost with the issue of the keys, but thanks to the patience of @jomarbym and @chardesing who have explained to me from the beginning, I read the whole thing, the WhatsApp group not to mention, they were great, super attentive and answered any questions right away!
As for the comments it wasn't until I wrote the post [contest-detox-first-steps-to-purify-our-body](https://peakd. com/hive-120078/@yenmendt/Concurso-detox-Primeros-Pasos-Primeros-Pasos-para-depurate-Nuestro-Cuerpo) that I received 11 comments and I was very surprised and even laughed, I said: now I do not draw more, I better generate health content hahaha, however, I can highlight that there are posts that although they have had few votes the comments have reached me, there I realized that they read me! They follow me! They motivate me to create! I love that.
The information about Hive is constant, every day you learn something new, you have to be aware and updated at all times, for example in recent days there was a change in the platform and now we are trending on Twitter! to the evidence I refer: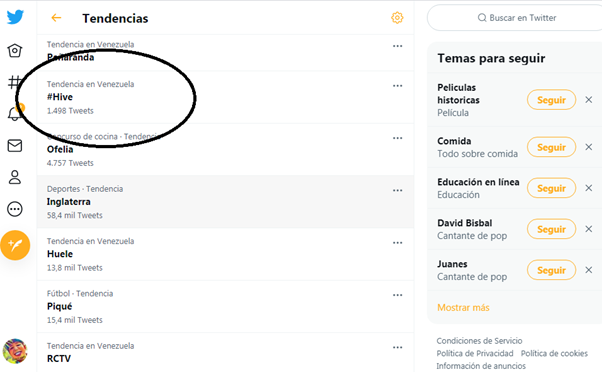 Recibiste las primeras recompensas.
-** Recibiste grandes votos.****
You received the first rewards.
- Received great votes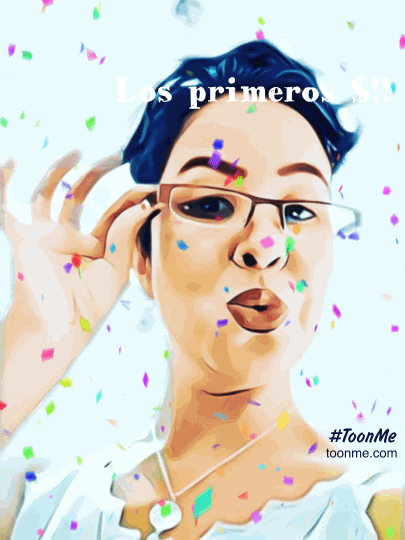 Desde el primer momento que publiqué mi presentación Bienvenidos a mi blog ahí verifiqué que si era cierto todas las referencias y que podía entonces promocionar a otros para que tuvieran como primera o segunda opcón económica, soy de las que piensan que hay multiplicar todo lo bueno en conocimiento, información, etc.
Felíz totalmente desde el inicio y otras publicaciones ya me habían votado las ballenas y yo estaba que no me lo creía, es el resultado de cuando se publica contenido de calidad siguiendo las reglas establecidas por las comunidades que me he unido desde para publicar mis ilustraciones así como de otros temas.
From the first moment I published my presentation Welcome to my blog there I verified that if it was true all the references and that I could then promote others to have as a first or second economic option, I am one of those who think that we must multiply all the good knowledge, information, etc.
I was totally happy from the beginning and other publications had already voted me whales and I was that I did not believe it, is the result of when you publish quality content following the rules established by the communities that I have joined since to publish my illustrations as well as other topics.

Recibiste downvotes.
Recibiste un comentario de ataque.
**You received downvotes.

You received an attack comment.
No, no he recibido ninguna de las dos, ni ganas tengo tampoco de estrenar alguno, pero si he visto como a otros compañeros de la comunidad si le han dado Downvotes, algunos por algún error, otros por no tomar en cuenta consejos… De cualquier manera, si pasa debemos reflexionar para mejorar nuestro contenido y seguir progresando…
Claro eso suena chévere, veré si en la realidad tendré esa calma… ¡Hey no quiero no estrenar Dowvotes aún y comentarios negativos menos! jeje.
No, I haven't received either of them, nor do I feel like releasing one, but I have seen how other members of the community have been given Downvotes, some for some mistake, others for not taking advice into account... Anyway, if it happens we should reflect on how to improve our content and continue progressing...
Sure that sounds cool, I'll see if, in reality, I'll have that calm... Hey, I don't want to release Dowvotes yet and even less negative comments! hehe.

Pasó tiempo sin recibir buenos votos.
He went some time without receiving good votes.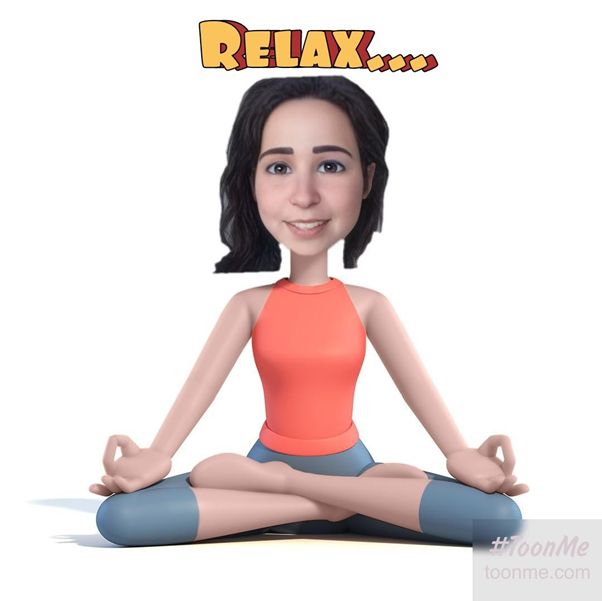 Me entristece, la primera vez me preocupé burda, pero luego dije: ¡Relax Yen… ponte pilas para el próximo y lograrás mejores resultados!
It saddens me, the first time I was a little worried, but then I said: ***Relax Yen... get ready for the next one and you will achieve better results!

Tu publicación llegó al trending.
Your publication reached trending.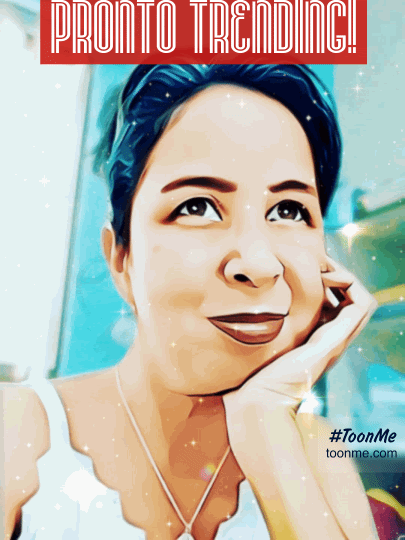 Estoy visualizando que pronto antes de que termine este 2021 llegaré al trending con mis publicaciones, de hecho será con una ilustración sobre moda que es lo que me encanta, me concentro en ello y lo voy a lograr, ¡he dicho!
I am visualizing that soon before the end of this 2021 I will reach the trending with my publications, in fact, it will be with an illustration about fashion which is what I love, I am focused on it and I will achieve it, I said!

La moneda bajó de precio.
The currency dropped in price.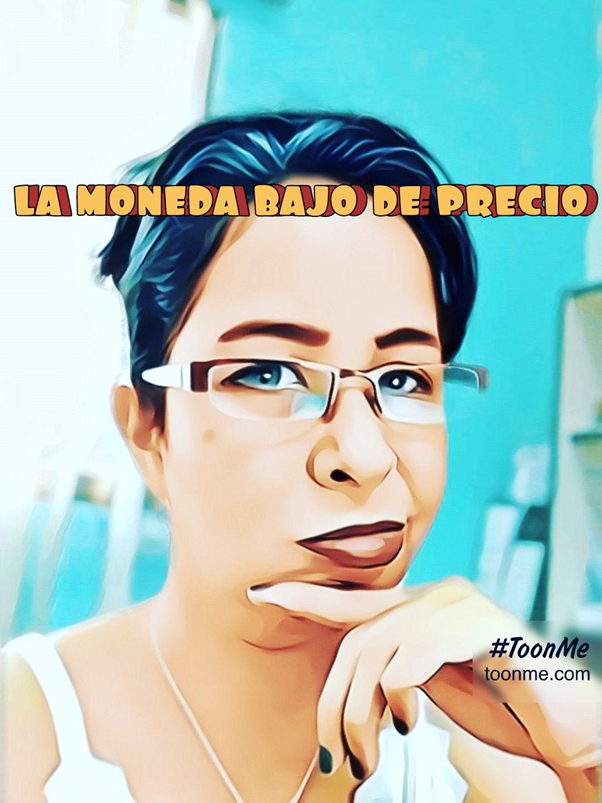 No me simpatiza para nada, pero bueno, sabemos que llegará de nuevo a su auge, eso lo aseguro.
I don't like it at all, but well, we know it will reach its peak again, I can assure you that.
Hiciste tu primera compra con tus recompensas.

You made your first purchase with your rewards.
Realmente no he hecho muchas, solo he retirado dos veces y las he invertido bien, alguna vez leí un economista que recomendó:
De lo que ganes, aparta un 30 %, 10 serán para invertir en algo que desees para tu emprendimiento o negocio, 10 % para ahorrar y el resto lo darás para hacer algo bueno, una beneficiencia. Me ha servido ese consejo y espero sea de valor para ti que me lees.
I have not really made many, I have only withdrawn twice and I have invested them well, I once read an economist who recommended:
From what you earn, set aside 30%, 10 will be to invest in something you want for your venture or business, 10% to save, and the rest you will give to do something good, a charity.* That advice has served me well and I hope it is of value to you who read me.

-** **Ganaste un Concurso.****
-** **You won a Contest.****
Bueeno esta bien, no lo gané, quedé en quinto lugar pero yo me sentí como si me gané el primero, Temática Realismo, ¡Lo intentéy gracias a eso logré un retrato personalizado por @luisDraw ¡y quedó hermoso! pero se los enseñaré para la segunda parte de mis emociones en Hive jajajaj
Well okay, I didn't win it, I came in fifth place but I felt like I won the first one, Thematic Realism, I triedand thanks to that I got a custom portrait by @luisDraw and it was beautiful! but I'll show you the second part of my emotions on Hive hahaha!
¡Espero te haya gustado, tus comentarios son muy valiosos para mi!
I hope you liked it, your comments are very valuable to me!

Ha narrado para ti: Yenni Méndez
Fuente: una genial aplicación movil que me gustó y le saqué máximo provecho, se las recomiendo Tomme.com y la caligrafía hermosa la hice en Power point con tipo de letra Brush Script M 24.
Separadores genial realizado con edición Collage de mi teléfono Redmi 7A
Plantilla personalizada en Canva.
Narrated for you: Yenni Méndez
Font: a great mobile application that I liked and I took full advantage of, I recommend Tomme.com and the beautiful calligraphy I did in Power point with Brush Script M 24 font.
Cool dividers made with Collage edition of my Redmi 7A phone
Custom template in Canva.
DeepL Free Translator

---
---