¡MI CITA CONMIGO!
"Cada estrella es un espejo que refleja la verdad dentro de ti"
>"Every star is a mirror that reflects the truth within you."
Gracias a mi apreciado amigo
@germanandradeg
que me invitó a participar en ésta iniciativa creada por
@josdelmi
¡HAZ UNA CITA CONTIGO MISMO! de tres preguntas cortas pero precisas damos comienzo sin perder tiempo, por cierto invito de una vez a
@art-pinzon
y
@naath
a que echen sus cuentos.
Thanks to my dear friend @ger who invited me to participate in this initiative created by @josdelmi MAKE A DATE WITH YOURSELF!
with three short but precise questions we start without wasting time, by the way, I invite @val.j04 and @nata to tell their stories.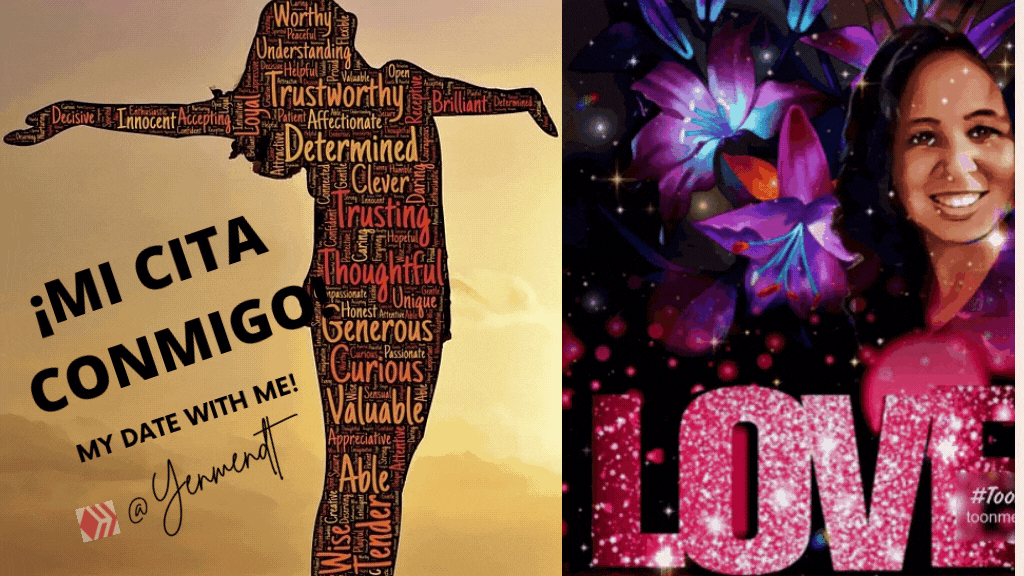 1.- ¿Qué tanto te quieres?
Mucho, tengo buena estima hacia mi persona, tengo la suficiente confianza para no sufrir por complejos tontos, me acepto y respeto desde pequeña y eso lo he proyectado a otras personas porque me lo han hecho saber, no ando haciendo cosas solo para agradar a los demás o porque lo diga la "sociedad" .
> How much do you love yourself?
I have good self-esteem, I am confident enough not to suffer from silly complexes, I have accepted and respected myself since I was a child and I have projected that to other people because they have let me know it, I do not go around doing things just to please others or because "society" says so.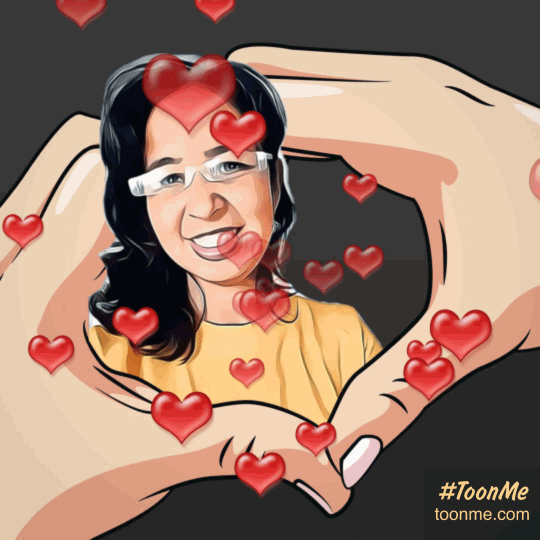 2.- ¿Qué dices cuando te miras al espejo?
¿Espejito espejito, quien es la mas linda de todos los reinos?
¡Reina mía, pasaran los años y vendrán siempre nuevas generaciones, pero la mas linda siempre será Blanca Nieves!
A raíz de esa conversa no tan amigable casi no me veo en el espejo, solo cuando me levanto, cuando voy a salir verifico que hasta la última fibra de mi cuero cabelludo esté en su lugar y no me haga pasar penas por ahí, porque el espejo dirá misa, Blanca Nieves será linda pero no es una reina como yó jeje.
> What do you say when you look in the mirror?
Mirror mirror, who is the prettiest of all the kingdoms?
My queen, the years will pass and new generations will always come, but the prettiest will always be Snow White!
As a result of this not so friendly conversation I hardly see myself in the mirror, only when I get up, when I'm going out I check that every last fiber of my scalp is in place and does not make me go through pains, because the mirror will say mass, Snow White may be pretty but she is not a queen like me hehe!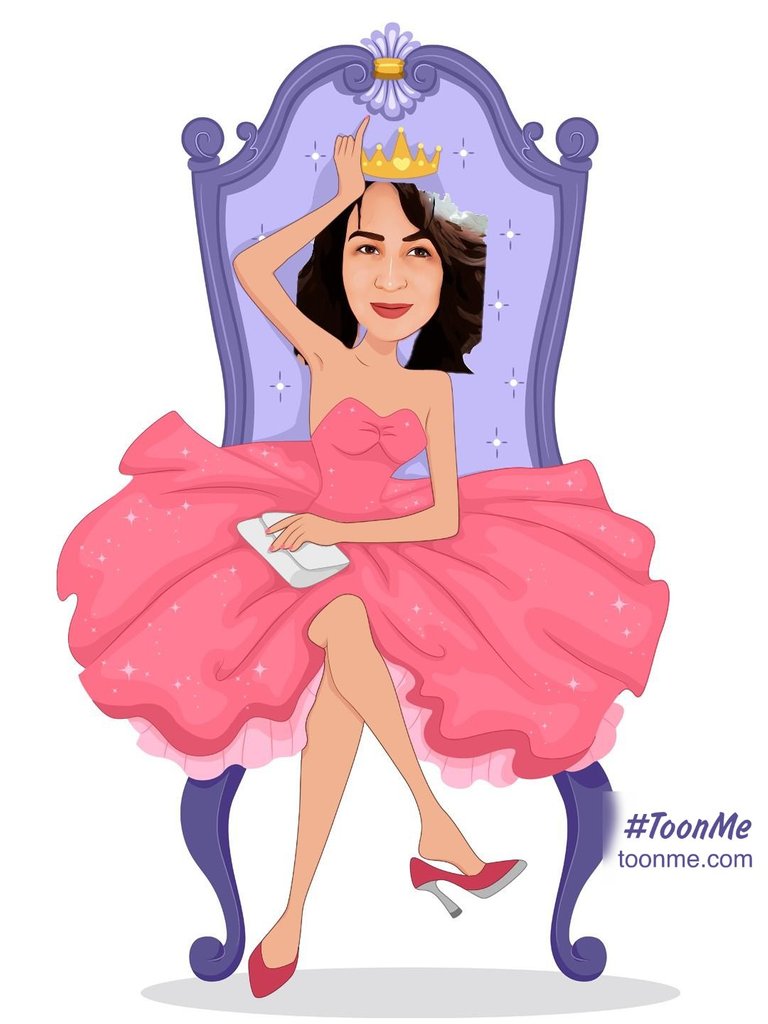 Te dejo una frase de un post que hice en días pasados en la comunidad de @ladiesofhive :
"Si te sientes bien y haces el bien eso lo proyectarás a los demás y no necesitarás de un espejo, a menos que la coquetería femenina predomine y tengas que apreciarte en un lindo espejito." Yenmendt
I leave you a sentence from a post I made in the past days in the Ladies Of Hive community where the topic of the day was how much you see yourself in a mirror:
"If you feel good and do good that will project that to others and you won't need a mirror unless female coquetry predominates and you have to appreciate yourself in a pretty little mirror." Yenmendt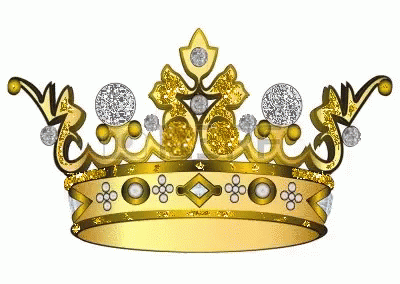 3- ¿Soy feliz con la vida que llevo?
Si, porque mi vida que he llevado ha sido muy buena y generosa conmigo gracias a Dios, a la Virgen, a mi angel de la guarda y todos los santos que dicen amén. Si he metido la pata en algo bueno chévere, vivido pasado y pisado, ¡he dicho!
Am I happy with the life I lead?
Yes, because my life that I have led has been very good and generous with me thanks to God, the Virgin, my guardian angel, and all the saints who say amen. If I have messed up in something good cool, lived past, and stepped on, I have said!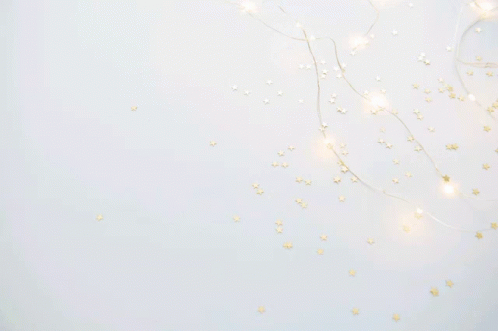 Total que mi cita conmigo fue genial, me caigo bien, soy una maravilla de persona, creativa, inteligente y talentosa, líndisima y sobre todo humilde.
So my date with me was great, I liked myself, I am a wonderful person, creative, intelligent and talented, very sincere and above all, humble...

Quien respondió tus interrogantes: Yenni Méndez
Fuente: Mis bonitas y personalizables plantillas están diseñadas en Canva, separadores realizados en PowerPoint
Frase inicial y otras mas super valiosas las consigues en Psicología - on line
Fotos propias tomadas con mi Redmi 7A editadas con Toonme
Traductor gratuito on line DeepL.
Who answered your questions: Yenni Mendez
Source: My beautiful and customizable templates are designed in Canva, dividers made in PowerPoint.
Initial sentence and other super valuable ones you can get at Psychology - on line
Own photos taken with my Redmi 7A edited with Toonme
Free online translator DeepL.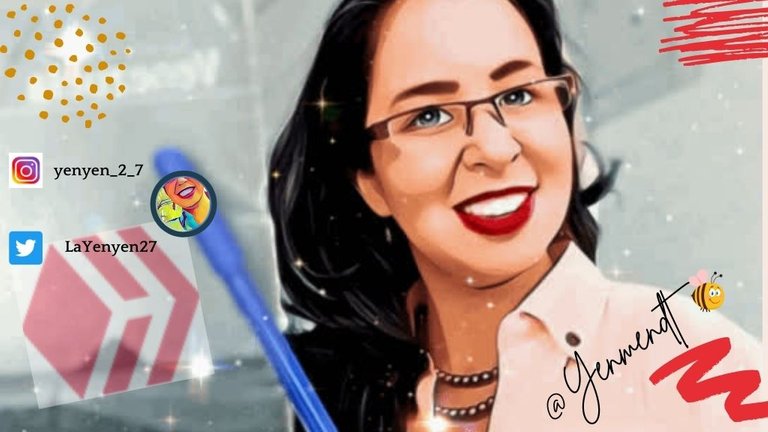 ---
---