My hair care with Head & Shoulders Shampoo with coconut oil.[Eng-Esp]
Greetings dear friends, I send you a big virtual hug, I hope you are super well, with the best positive attitude to continue fighting for each of your dreams and as I always tell you, it is not worth giving up, and whatever the difficulty. Remember that storms are temporary.
Saludos queridos amigos, les mando un fuerte abrazo virtual, espero que se encuentren súper bien, con la mejor actitud positiva para seguir luchando por cada uno de sus sueños y como siempre les digo, no vale la pena rendirse, y sea cual sea la dificultad, recuerda que las tormentas son temporales.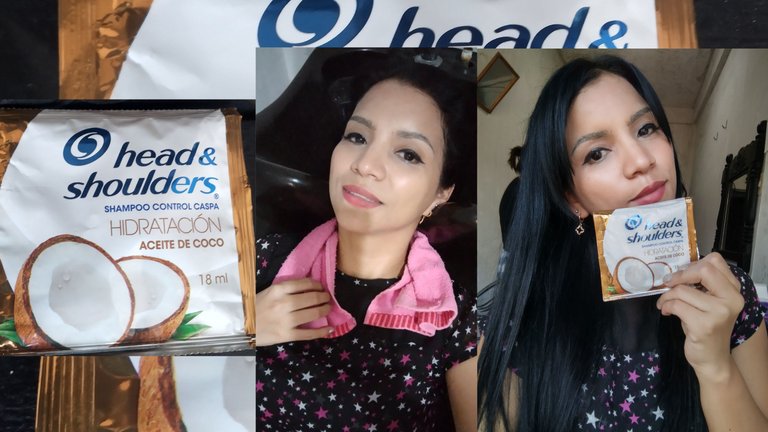 Today I want to talk to you about some of my hair care with a shampoo that I have been using for a while, because as I told you before here in Venezuela a few years ago there was a strong shortage of products and many people were forced not to be able to use our products. favorites
Hoy les quiero hablar de algunos de mis cuidados de cabello con un shampoo que uso desde hace un tiempo, porque como les dije antes aquí en Venezuela hace unos años había una fuerte escasez de productos y mucha gente se vio obligada de no poder utilizar nuestros productos favoritos
I tell you that I really like using the Head & Shoulders line, but when shortages forced me to choose other products, then over time I found different presentations in the store but the content was not the same as the original, this made me try others Hair care products. One day I went to a store in the city near my town and I saw these packets that offered them as an original product and contained 18ml, so without hesitation I also bought it to use.
Les cuento que me gusta mucho usar la línea Head & Shoulders, pero cuando la escasez me obligó a elegir otros productos, luego con el tiempo encontré diferentes presentaciones en la tienda pero el contenido no era el mismo que el original, esto me hizo probar otros Productos para el cuidado del cabello. Un día fui a una tienda en la ciudad cerca de mi pueblo y vi estos paquetitos que los ofrecían como producto original y contenían 18ml, así que sin dudarlo también lo compré para usar.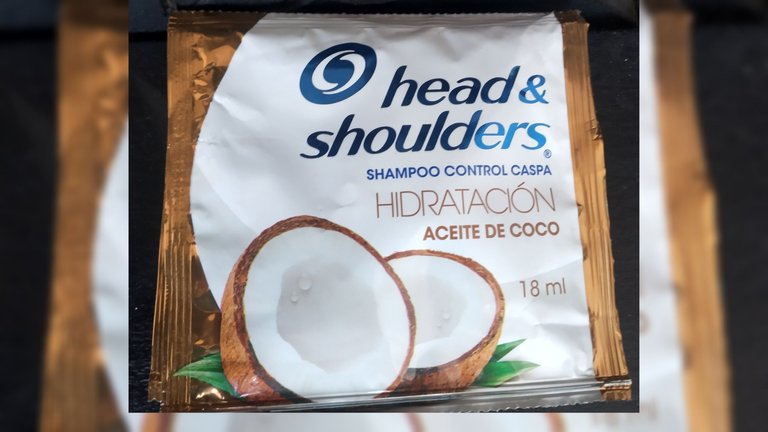 Ever since I tried Head & Shoulders Dandruff Control Hydrating Coconut Oil Shampoo, I have loved the results it has given my hair.
Leaving it very clean, soft, manageable, I have hydrated it without leaving it greasy as other shampoos on the market usually do, I bought this in a store near my house, and I continue to buy it in this presentation because I liked it, well, however, it makes a month I bought one that came in a 400ml bottle and I felt that it was not the same content..
Desde que probé el champú humectante con aceite de coco de Head & Shoulders control caspa, me encantan el resultados que le ha dado a mi cabello. Dejándolo muy limpio, suave, manejable, lo he hidratado sin dejarlo grasoso como suelen hacer otros shampoos del mercado, este lo compro en una tienda cerca de mi casa, y lo sigo comprando en esta presentación porque me ha gustado, pues sin embargo hace un mes compre uno que venia en bote de 400ml y senti que no era el mismo contenido.
It is recommended that we always use good products for the care of our hair and skin, so it is better to ask someone else about the experience they have had with the product, and in this way have more confidence, but of course not all types of hair or skin can react the same, that's why this

@skin-body-care

community is wonderful because here we can share different experiences of products that we already know or that we want to know and try.
Es recomendable que utilicemos siempre buenos productos para el cuidado de nuestro cabello y piel, por lo que es mejor preguntarle a alguien más sobre la experiencia que ha tenido con el producto, y de esta forma tener más confianza, pero claro no todos los tipos de cabello o de piel pueden reaccionar igual, por eso esta comunidad de

@skin-body-care

es maravillosa porque aquí podemos compartir diferentes experiencias de productos que ya conocemos o que queremos conocer y probar.
How to use:
First we are going to wet the hair and then we are going to shake the product well, then we apply the right amount and we are going to rub it all over the hair and scalp, finally we are going to rinse, and if the hair was very dirty it is better to repeat again washing in the same way as you have already done.
Cómo utilizar:
Primero vamos a mojar el cabello y luego vamos a agitar bien el producto, luego aplicamos la cantidad adecuada y lo vamos a frotar por todo el cabello y cuero cabelludo, finalmente vamos a enjuagar, y si el cabello estaba muy sucio es mejor repetir de nuevo lavando de la misma manera que ya lo has hecho.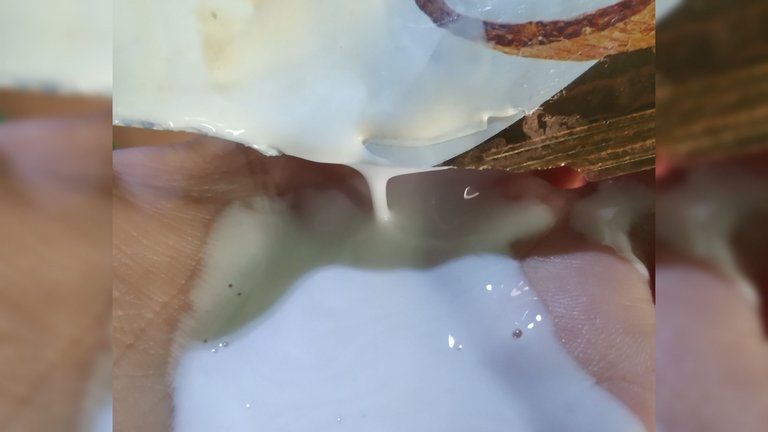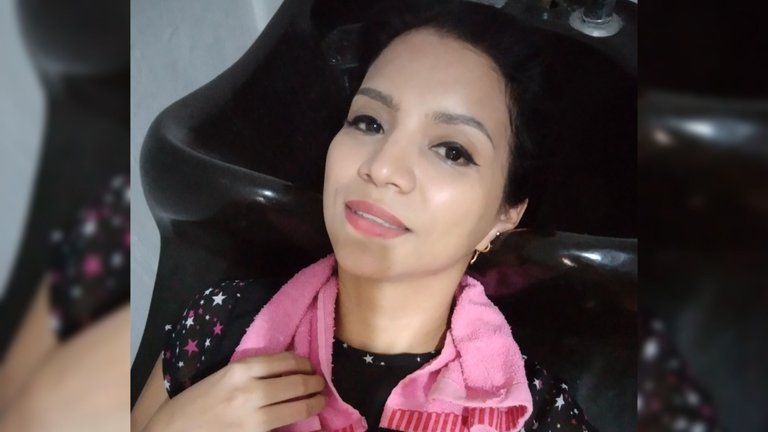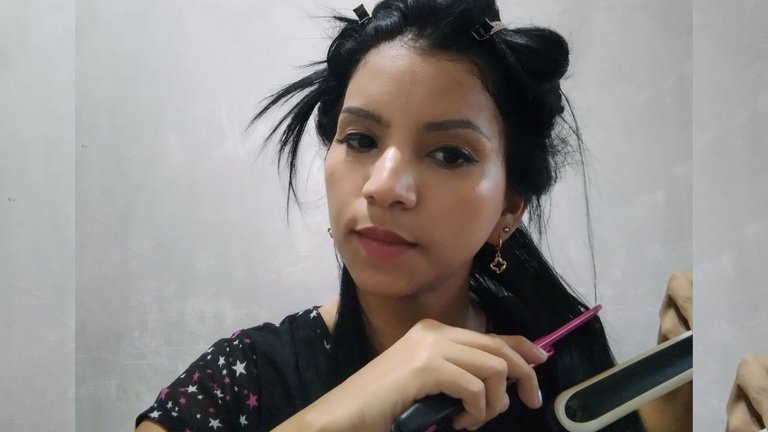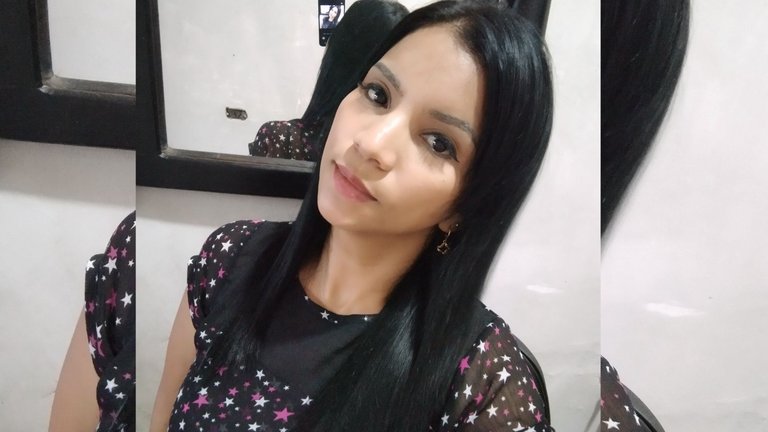 My experience with this shampoo has been very good and I hope that this information will help you when you want to try it, it will give you good results and with a rich smell, which I love to feel every time I move my head, what I do is apply it , then I comb my hair with a small-toothed comb and I hope it dries naturally and when I want to give my hair more shine what I do is divide it into several parts and hold it with tweezers, I turn on my hair straightener and go through it leaving it more soft, smooth and shiny.
Mi experiencia con este shampoo ha sido muy buena y espero que esta información te sirva de ayuda cuando quieras probarlo, te dará buenos resultados y con un rico olor, que me encanta sentir cada vez que muevo la cabeza, qué yo lo que hago es aplicarlo, luego me peino con un peine de dientes pequeños y espero que se seque naturalmente y cuando quiero darle mas brillo a mi cabello lo que hago es dividirlo en varias partes y sujetarlo con unas pinzas prendo mi plancha de pelo y la paso por el dejándolo más suave, tersa y brillante.

All images belong to me.

Use the free apps INSHOT to collage and resize photos and POLISH for divider editing.

Todas las imágenes me pertenecen.

Use la aplicaciones gratuitas INSHOT para hacer collages y cambiar el tamaño de las fotos y aplicaciones POLISH para edición de separadores.

---
---