Escucha tu intuición. En respuesta a Damarys [Esp/Eng]
¡Hola, hola, linda comunidad de HolosLotus!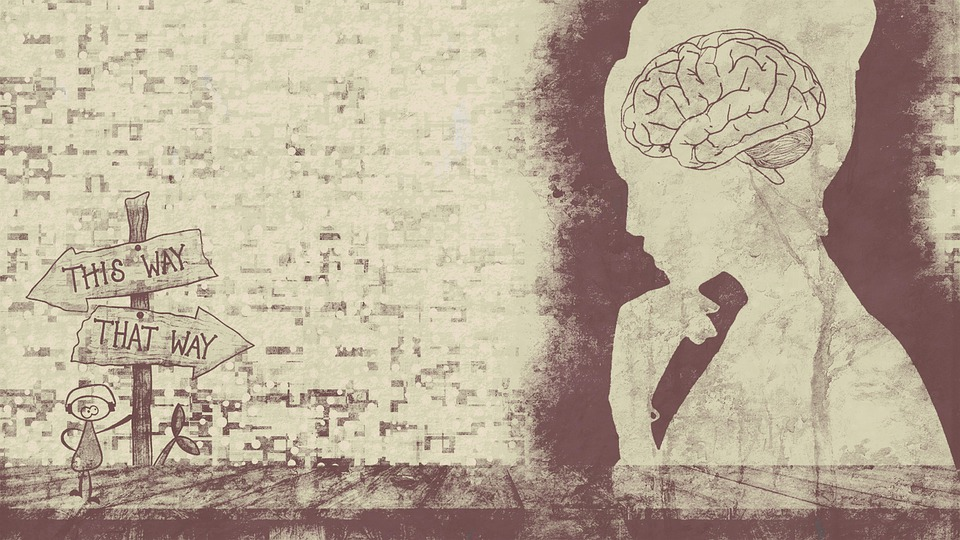 Estoy aquí para contarles que hace un rato pasaba por esta comunidad y me encontré con un título que me llamó la atención y cuando vi el autor, pues tenía que leerlo. Se trataba de @damarysvibra, quien nos regaló una valiosa información sobre la intuición, la inteligencia intuitiva y algunas técnicas para estimularla.
El título era Escucha tu intuición. Confieso que sobre la inteliegencia intuititva nunca había leído. Sé de la inteligencia emocional, pero de esa no y tampoco sabía que se podía estimular. A mí me pareció una buena propuesta, eficientemente redactada y con un maquetado bien hecho.
Hello, hello, nice HolosLotus community!
I'm here to tell you that a while ago I was passing by the community and I came across a title that caught my attention and when I saw the author, well, I had to read it. It was about @damarysvibra, who gave us valuable information about intuition, intuitive intelligence and some techniques to stimulate it.
I confess that I had never read about intuitive intelligence. I know about emotional intelligence, but not that one, and I didn't know that it could be stimulated either. I thought it was a good proposal, efficiently written and with a well done layout.
Ideal para el tipo de lector que disfruta de estos temas. Aquí te dejo el enlae para que también lo disfrutes.
Lo cierto del caso es que, en su publicación, Damarys nos hace tres preguntas para invitarnos a comentar. Pero, a mí me parecieron un detonante para hacer una publicación en respuesta a esas interrogantes. Las preguntas son las siguientes:
¿Qué tan intuitivo eres?
¿Te tomas en serio tus intuiciones?
¿Qué haces para estimular tu inteligencia intuitiva?
En su post, podrás ubicarlas casi al final de la misma.
Ideal for the type of reader who enjoys these topics. Here I leave the link for you to enjoy it as well.
The truth of the matter is that, in her publication, Damarys asks us three questions to invite us to comment. But, to me, they seemed like a trigger to make a post in response to those questions. The questions are as follows:
How intuitive are you?
Do you take your intuitions seriously?
What do you do to stimulate your intuitive intelligence

?
In his post, you will be able to locate them near the end of the post.
Antes de comenzar a responder juiciosamente esas interrogantes, quiero contarles una cosa, yo no soy la más atenta de las personas. Tiendo a ser muy despistada, por lo que siempre he dicho que nunca atiendo a señales del más allá y tampoco del más acá y hasta un par de eventos engorrosos me han pasado por ser ta despistada.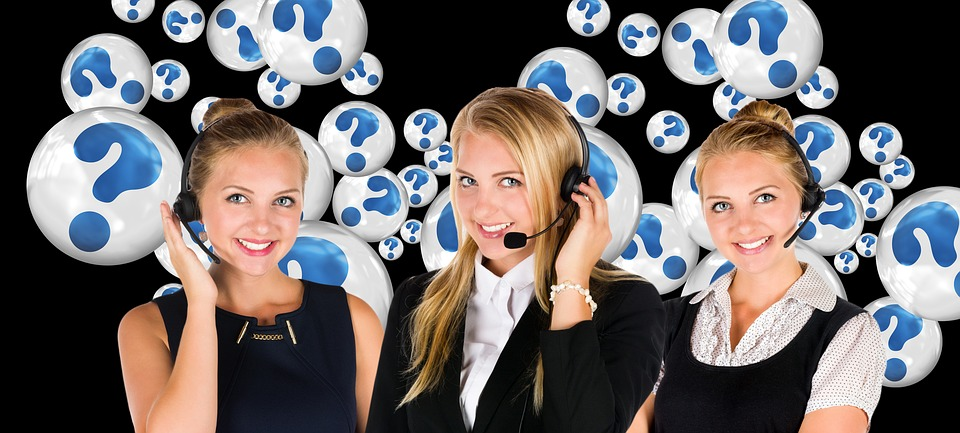 Pero, en una ocasión, llegué a un consultorio médico y al entrar estaban sentadas tres chicas. Según yo eran amigas por lo cómoda que se sentían conversando. Al principio, no noté nada, pero hubo un momento en el que ellas hicieron silencio y yo levanté la mirada.
Mi mirada se cruzó con la de una de ellas y a mí llegó la siguiente palabra Rencorosa y acto seguido ¡Aléjate! Sentí eso que llaman palpito. Su vibra no me gustó y antes de que pienses que ellas estaban hablando de alguien o mostraron algún indicio sobre eso, pues, déjame decirte que no. Su conversación se basó en una lista de sitios para ir a cenar después de la consulta.
Before I begin to judiciously answer those questions, I want to tell you one thing, I am not the most attentive of people. I tend to be very absent-minded, so I have always said that I never pay attention to signals from the beyond and neither from the hereafter, and even a couple of annoying events have happened to me because I am so absent-minded.
But, on one occasion, I arrived at a doctor's office and three girls were sitting there. I thought they were friends because of how comfortable they felt talking to each other. At first, I didn't notice anything, but there was a moment when they became silent and I looked up.
My gaze crossed with one of them and the next word came to me Rencorosa and then Aléjate! I felt what they call palpito. I didn't like their vibe and before you think they were talking about someone or showed any hint of it, well, let me tell you they were not. Their conversation was based on a list of places to go for dinner after the consultation.
Lo curioso del evento no fue eso. Lo curioso fue que yo sentí ganas de moverme. De, simplemente, alejarme. Me levanté. Esperé un rato más hasta que me tocó entrar a la consulta. Cuando salgo del consultorio, la chica dice:
Tú sabes que yo soy muy rencorosa.
Yo me quedé atónita, pero, no le presté mayor atención. Mi vida siguió sin más. Luego, me sucedió algo parecido y, tampoco, le hice caso. Así, hubo otros eventos a los que tampoco presté atención. Un día viendo que ya me había pasado varias veces, se lo comento a una amiga que es más abierta que yo a ese tipo de cosas y me comentó que a veces la mente y el espíritu se unen para decirnos algo.
The curious thing about the event was not that. The funny thing was that I felt like moving. To simply walk away. I got up. I waited a while longer until it was my turn to go into the office. When I came out of the office, the girl said:
You know that I am very spiteful.
I was astonished, but I didn't pay more attention to her. My life went on without further ado. Then, something similar happened to me and I didn't pay attention to her either. There were other events that I did not pay attention to either. One day, seeing that it had already happened to me several times, I told a friend who is more open than me to this kind of things, and she told me that sometimes the mind and the spirit unite to tell us something.
Pero, que yo era tan distraída que no me daba cuenta y que debía prestar atención a las señales. Yo, a modo de broma, le dije que sería mejor que mente y espíritu me enviaran un whatsapp, porque así sería más claro para mí, porque eso de estar leyendo señales, no se me da.
Una vez decidí hacerle caso a eso, y pude salir ilesa de un suceso, que no pienso comentarles, porque no terminaría jamás. Ese día entendí dos cosas. Primero sí soy muy intuitiva y no lo sabía. Segundo, casi nunca me equivocaba y decidí hacerme un poco más de caso.
Sin embargo, nunca la he puesto en práctica premeditadamente. Son cosas que llegan solas y supongo que estoy abierta a recibirlas en ese momento. Cosas que me dicen que no, que por ahí no es. Me ha pasado con pretendientes, con amistades, con el trabajo, con lugares.
But, that I was so distracted that I didn't realize it and that I should pay attention to the signs. I, as a joke, told him that it would be better if mind and spirit sent me a whatsapp, because that way it would be clearer for me, because I am not good at reading signs.
Once I decided to pay attention to that, and I was able to get out unscathed from an event, which I will not tell you about, because it would never end. That day I understood two things. First, I am very intuitive and I didn't know it. Second, I was almost never wrong and I decided to pay a little more attention to myself.
However, I have never put it into practice premeditatedly. These are things that come to me on their own and I guess I am open to receive them at that moment. Things that tell me no, it's not that way. It has happened to me with suitors, with friends, with work, with places.
Lo cierto del caso, es que, aunque no ocurre frecuentemente, cuando sucede presto atención y tomo distancia, sólo para ver qué pasa. Nunca se sabe con esto de las energías, la mente y el espíritu.
Hasta una próxima publicación, mis amores...
Se les quiere...
Un abrazo para ti @damarysvibra
The truth of the matter is that, although it does not happen frequently, when it happens I pay attention and take my distance, just to see what happens. You never know about energies, mind and spirit.
Until a future publication, my loves....
You are loved...
@yeceniacarolina
A hug for you @damarysvibra
Fuente imagen 1
Fuente Imagen 2
---
---