Enjoy Noodles and Drinks at Gajah Kupi
Hello hive'r
It has become a tradition for the people of Aceh, after doing several activities, they always visit a coffee shop to eat and drink.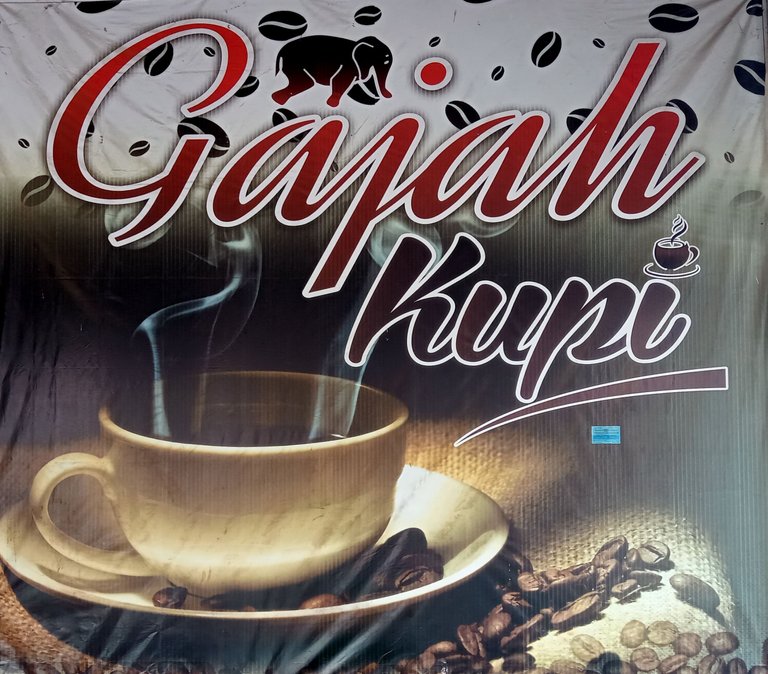 I ate and drank with my colleagues this time at the gajah kupi stall located in the village of Gampong Gajah, Mutiara District, Pidie, Aceh, the name of the stall corresponds to the name of the village where the shop is located.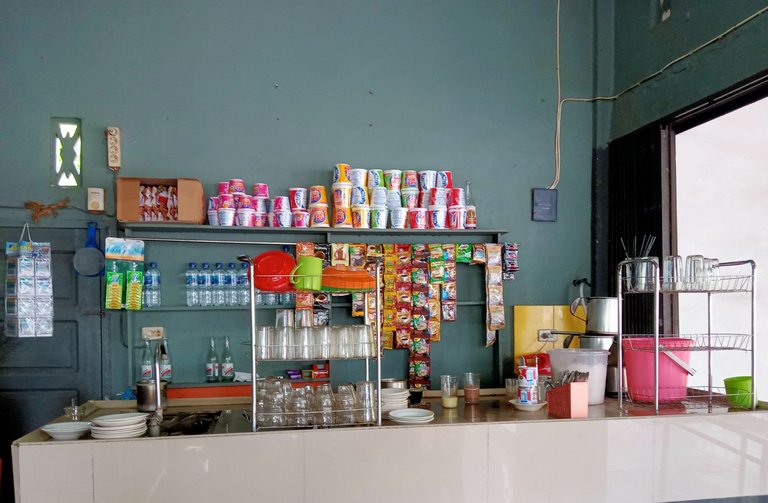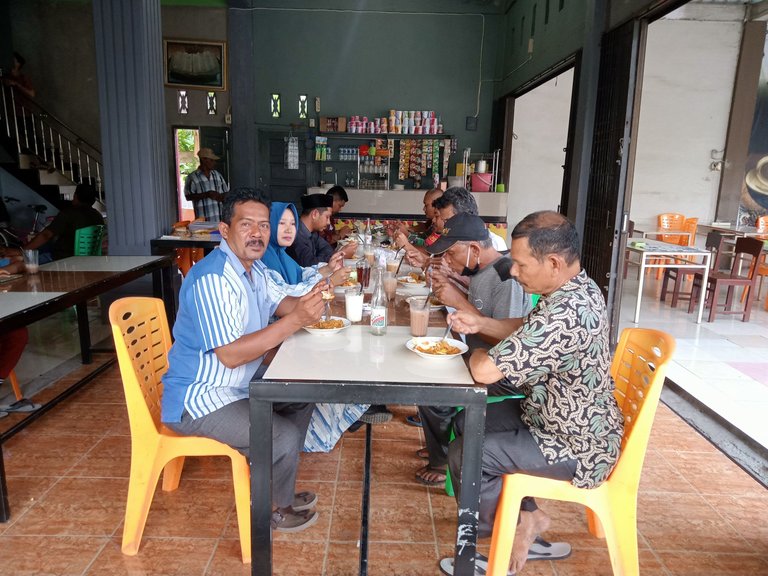 Various types of fresh drinks are available at the gajah kupi stall such as ulee kareng coffee, cappuccino, cold tea, coffemix and various other drinks and cakes.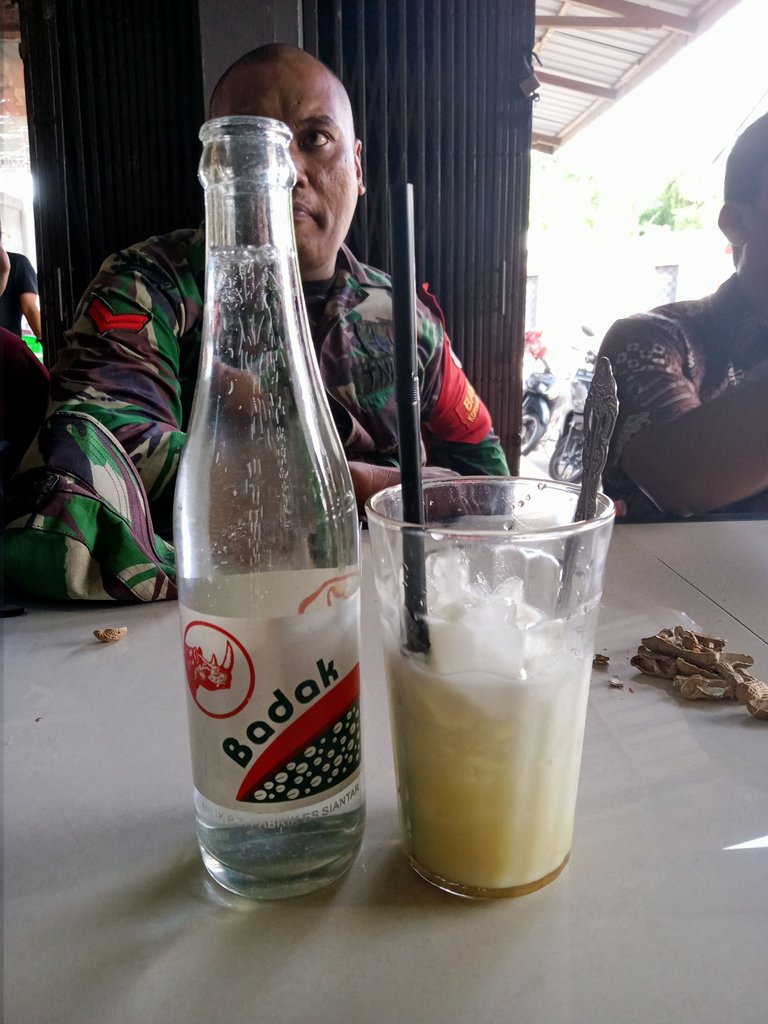 I ordered sparkling water, the Acehnese call it ie badeuk (rhino water) because there is a picture of a rhino in the bottle.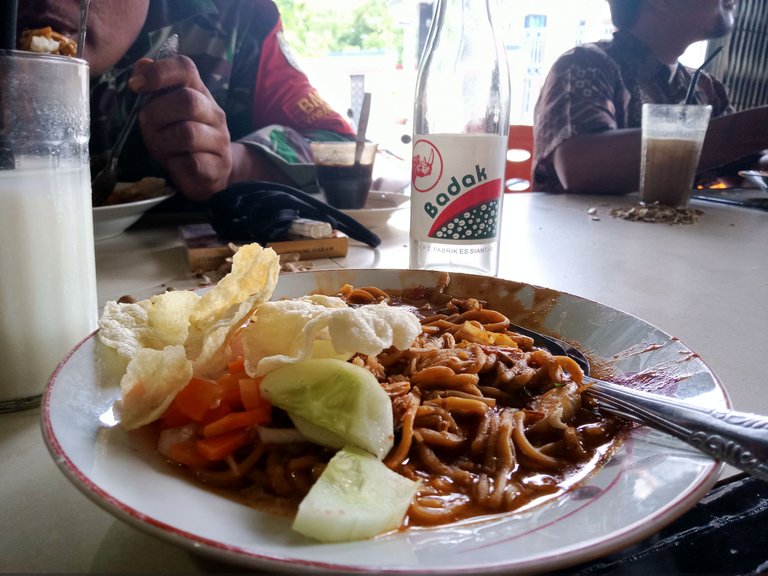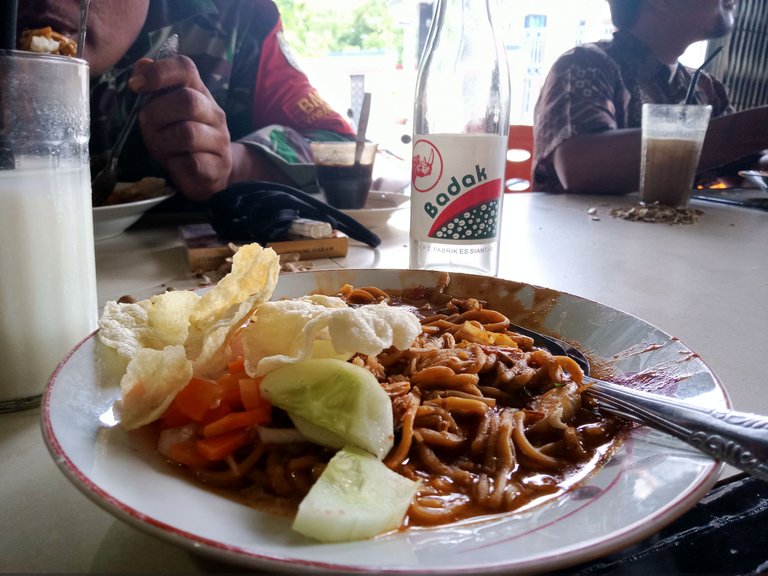 Well...the most famous thing in Gajah Kupi is Aceh noodles, people around call it Mie Gusdur, don't know why it's called Mie Gusdur, even though the chef who processes Aceh Noodles is Ilyas.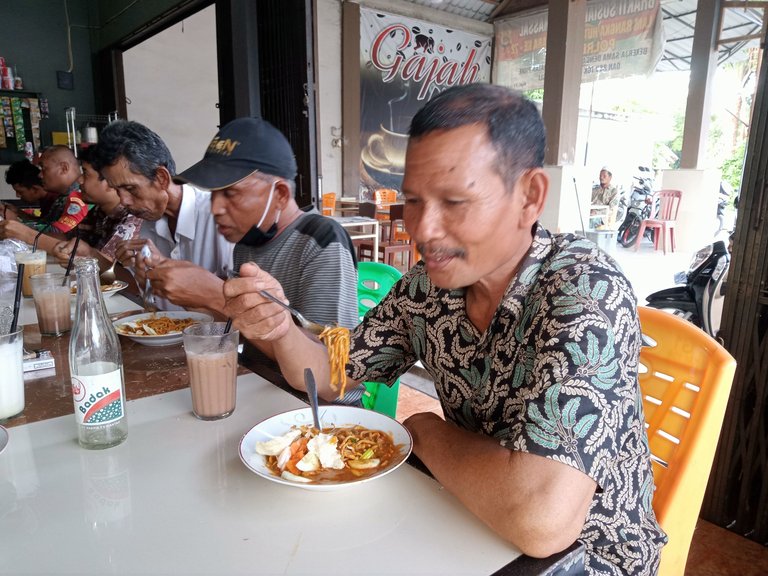 We all enjoyed the gusdur noodles, the taste is indeed different from the Aceh noodles in other places.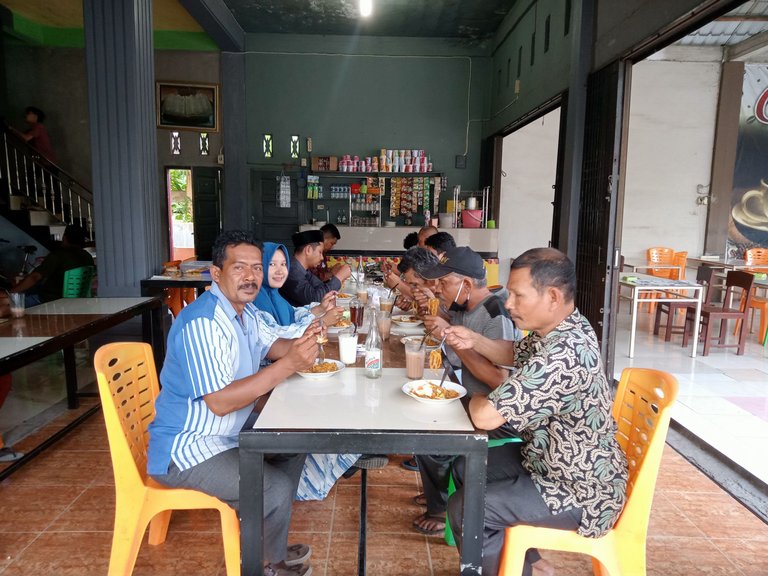 That's all my posts on this occasion, I hope friends like it.
Regards @yayan
---
---