[ESP-ENG] Concuro # 89 L.O.H, Ventajas y desafios de viajar sola | Concuro # 89 L.O.H, Advantages and Challenges of Traveling Alone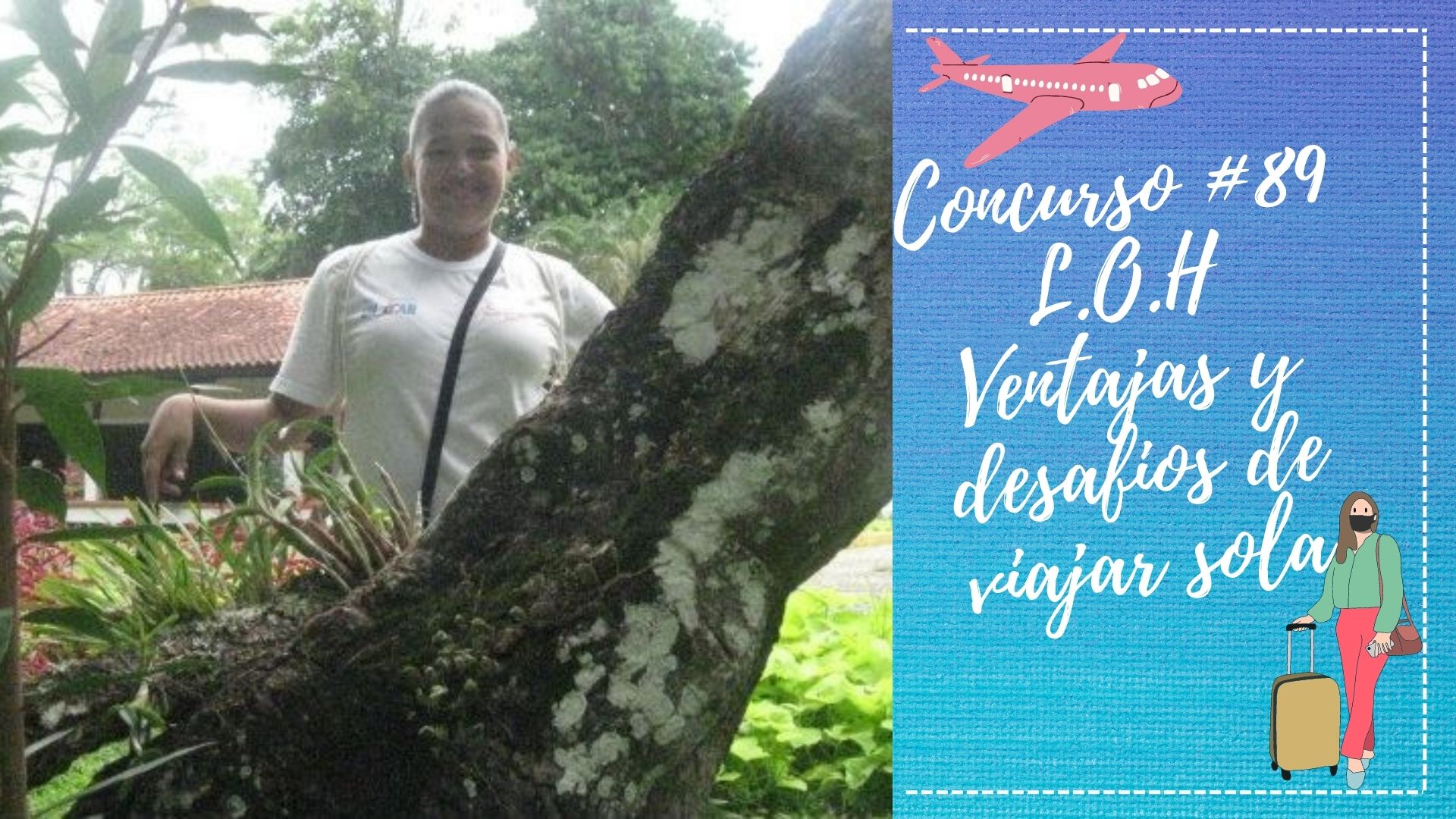 Dios los bendiga a todos, espero que estén muy bien, el día de hoy quise unirme a esta nuevo concurso de la comunidad @Ladies of Hive, donde nos invita a responder dos magnificas preguntas que me parecieron sumamente interesantes así que no dudé ni un segundo en armar mi participación, esta vez responderé las dos preguntas.
God bless you all, I hope you are very well, today I wanted to join this new contest of the community @Ladies of Hive, where he invites us to answer two great questions that I found extremely interesting so I did not hesitate for a second to put together my participation, this time I will answer the two questions

1 . El número de mujeres que viajan solas ha ido en aumento. ¿Cómo te sientes acerca de viajar como una mujer soltera? ¿Cuáles son las ventajas y los desafíos? / The number of women traveling alone has been increasing. How do you feel about traveling as a single woman? What are the advantages and challenges?
Es cierto que hay muchas mujeres viajando solas y que cada día aumentan más y más, por lo menos yo no he tenido la oportunidad de viajar sola y no porque no me atreva sino porque no me gusta hacerlo sin estar acompañada creo que estar rodeada de personas el viaje se torna más interesante y menos aburrido, pero aquellas mujeres que se atreven a viajar solas creo que lo hacen para tener sus propias experiencias vividas, sentirse tranquilas y seguras de ellas mismas, y además nos ayudan a superar cualquier obstáculo como en su mayoría es el miedo, el miedo de atrevernos a hacer lo que nunca hicimos y de lanzarnos a una aventura que nos ayudará a entender muchas cosas.
Yo diría que las ventajas de viajar sola sería conocer personas nuevas, culturas, lenguas, nos ayuda también a relajarnos y soltar cualquier estrés o preocupación por la que podamos estar pasando, y un desafío porque desde mi punto de visto lo veo arriesgado debido a la alta inseguridad que hay hoy día en muchos países y que las mujeres son vulnerables cuando están solas.
It is true that there are many women traveling alone and that every day they increase more and more, at least I have not had the opportunity to travel alone and not because I do not dare but because I do not like to do it without being accompanied I think that being surrounded by people the trip becomes more interesting and less boring, but those women who dare to travel alone I think they do it to have their own lived experiences, feel calm and sure of themselves, and also help us to overcome any obstacle as most of them is fear, the fear of daring to do what we never did and to throw ourselves into an adventure that will help us to understand many things.
I would say that the advantages of traveling alone would be to meet new people, cultures, languages, it also helps us to relax and let go of any stress or worry that we may be going through, and a challenge because from my point of view I see it as risky due to the high insecurity that exists today in many countries and that women are vulnerable when they are alone.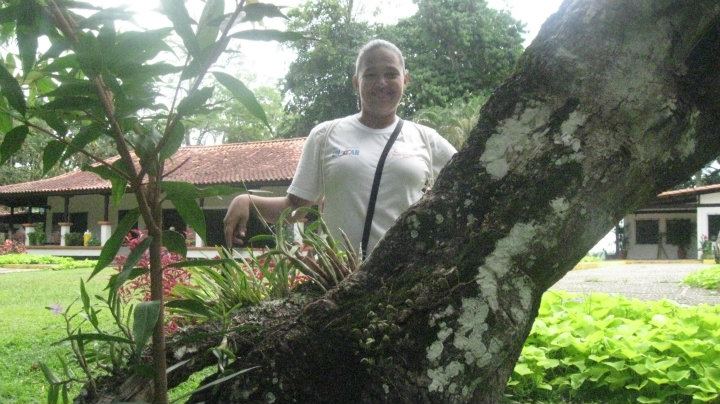 Creo que las mujeres siempre necesitamos un espacio solo para nosotras, donde nos alejemos un poco de lo que está a nuestro alrededor y de encontrarnos un poco más con nosotras mismas, y que además nos permite hacer cosas que no hacemos cuando estamos acompañados y que es el momento perfecto para encontrarnos con nosotros mismos.
I believe that women always need a space just for us, where we can get away from what is around us and find a little more of ourselves, and that also allows us to do things that we do not do when we are accompanied and it is the perfect time to find ourselves.

2 . ¿Cómo describirías los rasgos de una mujer exitosa? / How would you describe the traits of a successful woman?
Yo diría que una mujer exitosa es aquella que confía en ella misma sin importar las opiniones de los demás, la que se levanta cada vez que tropieza y cae, la que reconoce sus errores y aún así sigue adelante, la que te acepta un consejo para mejorar, la que no se queja y siempre está agradecida por lo que tiene y lo que no, una mujer exitosa es una persona humilde que acepta a los demás con sus errores y virtudes, la que siempre está dispuesta a darte una mano amiga, la que no le teme al fracaso, la que empieza desde abajo con mucho sacrificio y esfuerzo.
I would say that a successful woman is one who trusts herself regardless of the opinions of others, who gets up every time she stumbles and falls, who recognizes her mistakes and still goes ahead, who accepts advice to improve, who does not complain and is always grateful for what she has and what she does not, a successful woman is a humble person who accepts others with their mistakes and virtues, who is always ready to give you a helping hand, who is not afraid of failure, who starts from the bottom with a lot of sacrifice and effort.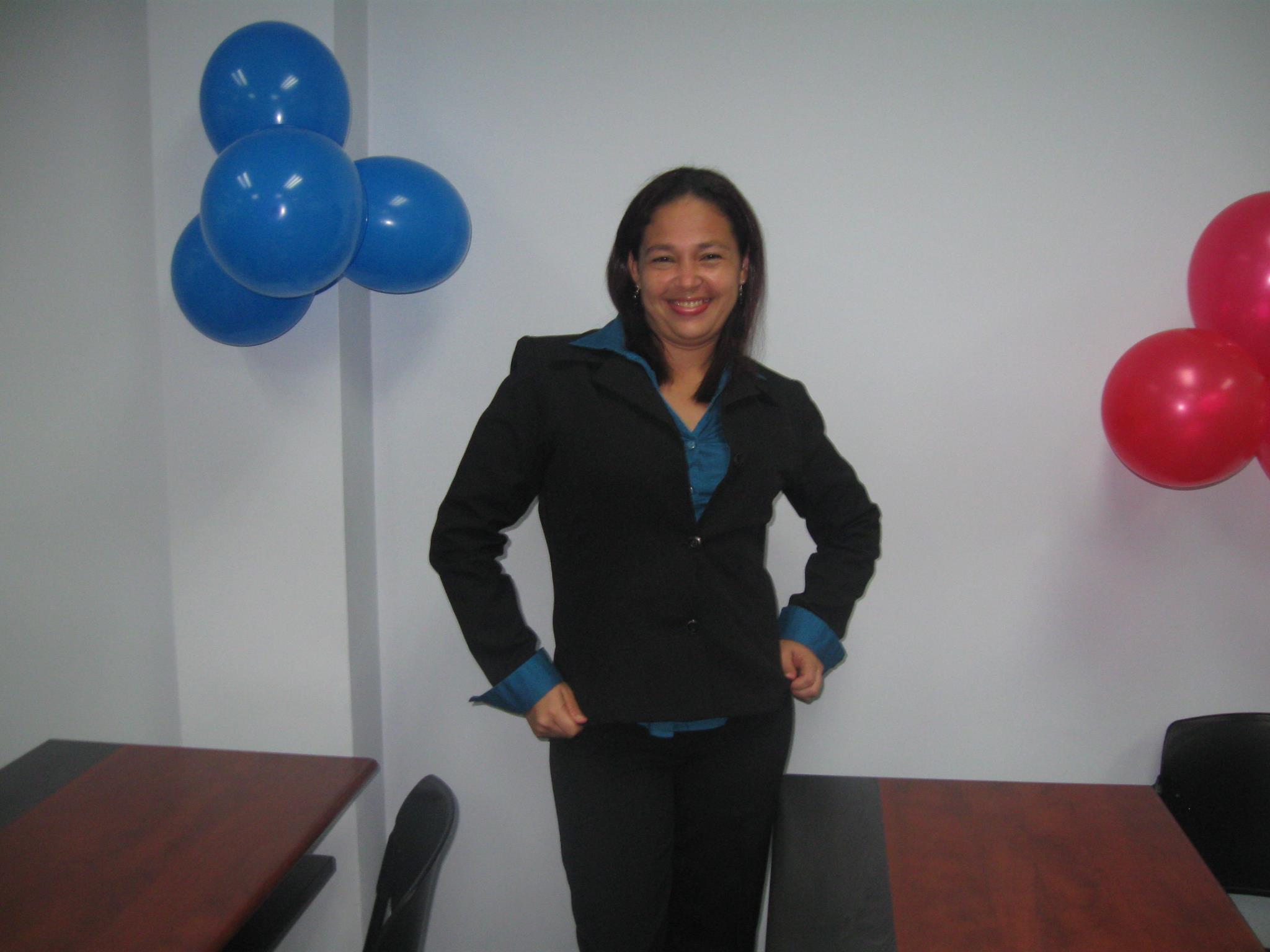 Esta ha sido mi participación en este concurso, invito a mi amiga @coromoto20 a participar.
This has been my participation in this contest, I invite my friend @coromoto20 to participate.

Todas las imágenes son de mi autoria y editadas desde canva
All images are my own and edited from canva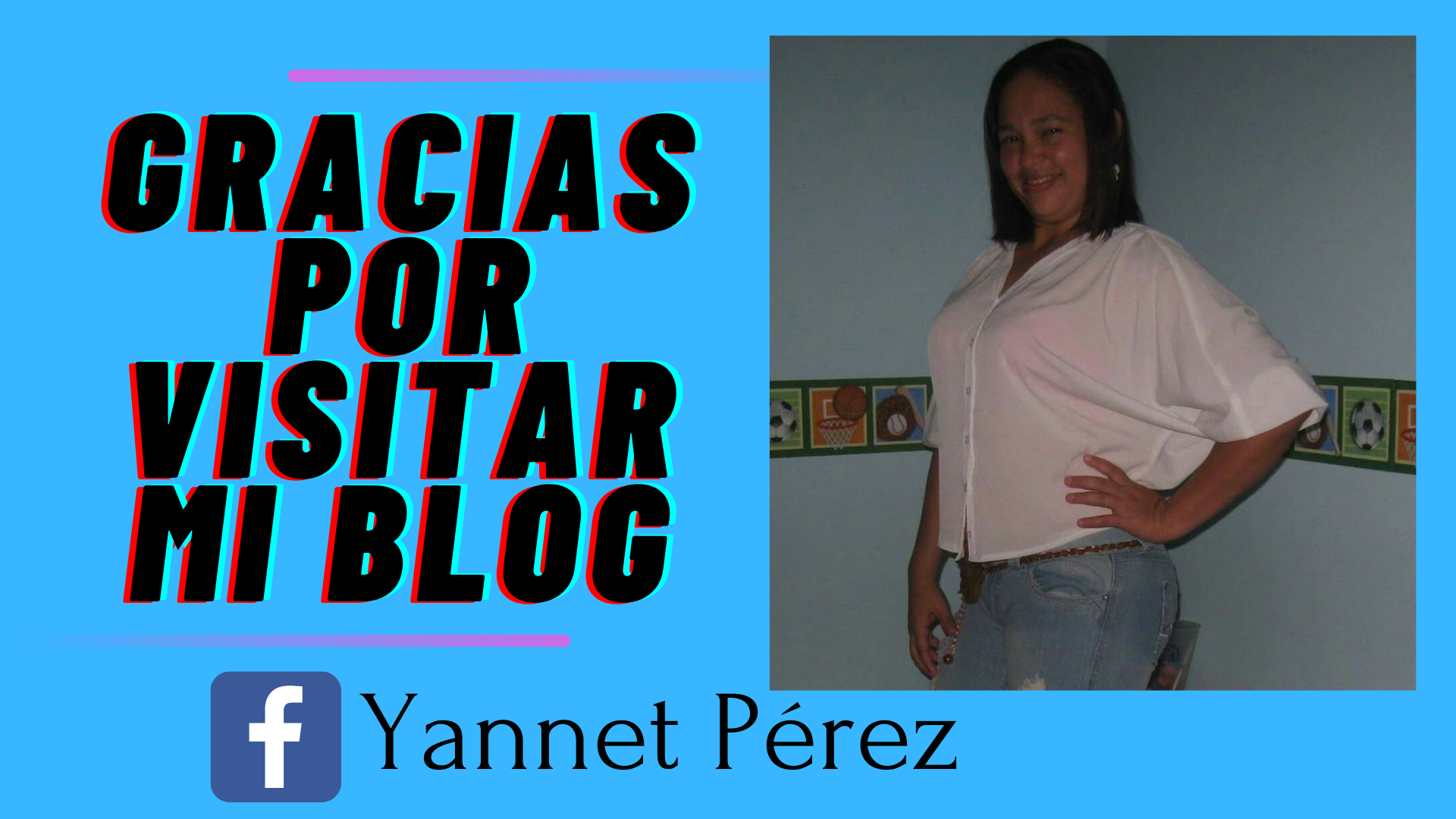 ---
---