Sunflowers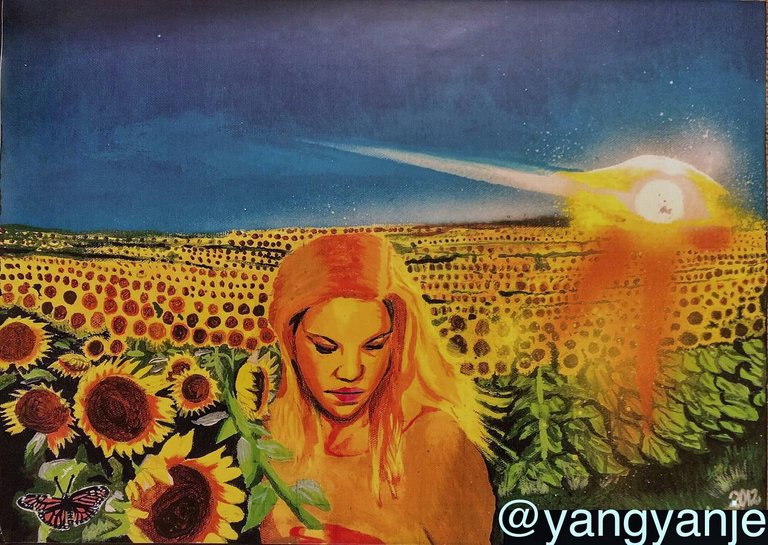 Acrylic poster colors on canvas
No Flowers at the Florist
About 10 years ago I went to India. Almost on the first day I encountered a really nice person from Germany. I spent a my days buying fabric, making patterns and designing clothes or painting walls. Me and her had a very creative connection and we'd also end up visiting fabric shops together. She had bought a sewing machine and kept making really cool stuff too. Once, she gave me a bag she had sown. I painted it and gave it back to her for her birthday much later. I think she liked it. She knitted a shal for me...
About a year in, I knew she was going to go back to Germany and I might never see her again. At times our communication didn't need any words. I wanted to get her some flowers and I thought of sunflowers. Unfortunately there weren't any florists in the area that sold sunflowers. I had no idea sunflowers were actually her favorite flowers. I decided to paint her in a field of sunflowers and gave her the painting before she left.
We met for a short walk in Berlin about 4 years later.
I recently found a copy of the original canvas that I had scanned and printed in an old box. I decided to take a picture with my phone before the box went back into my attic.
| | |
| --- | --- |
| Title | A field instead of flowers |
| Paint | Acrylic poster colors |
| Tools | brushes, spray paint |
| Date | July 2012 |
| Artist | @yangyanje |

Abundance to everyone
Amitābha
Previous Illustrations, graphics or paintings I made and posted on Hive:

' When we looked at the sky, it's seemed impossible to reach, yet once we were there we gazed at the stars wanting to reach them. Maybe once reach reach the stars, we will have learned that the only limits we have, are the ones we set for ourselves. ' - @yangyanje
#naturalmedicine, #spirituality, #hive-120586, #hive-163521, #hive-110490, #hive-166168, hive-186042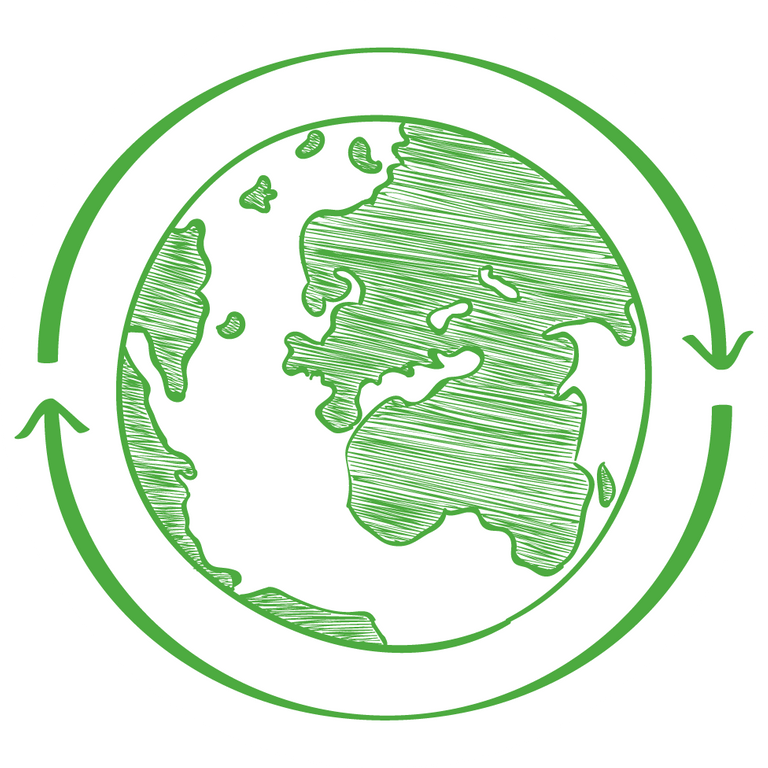 Visit cleanplanet.io
Instagram
Twitter

---
---