Community on Hive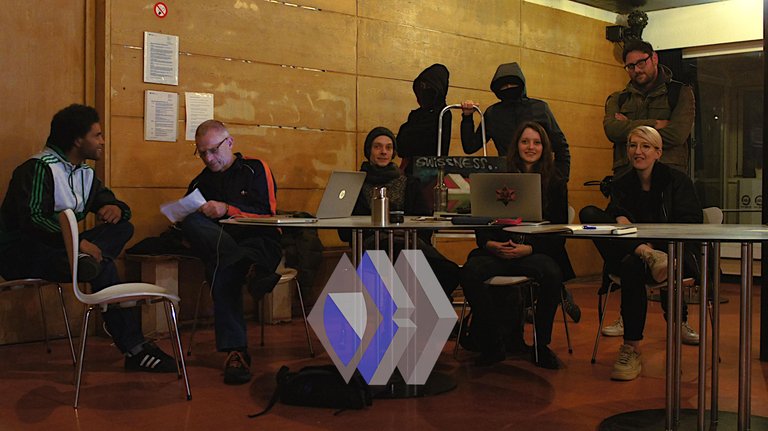 Zurich Hive Meeting
Zurich, the 28th of October 2021

The Swiss Hive Community
We recently held our second Swiss Hive Community meeting in Zurich. With only 9 people attending, we covered various topics surrounding consensus mechanisms in general, other dPoS blockchains, how they differ form hive, as well as the meaning of community governance. We were also able to explain how facebook uses people as products to please VC's. How Blockchains like hive oppose this crumbling paradigm by providing data ownership, value and much more of what social media really is. We covered how censorship depends on website ownership, but how websites to access hive fundamentally share this philosophy of being censorship resistant. We went over key motivations that drives our blockchain community towards building a decentralised ecosystem and covered some historical anecdotes that so strongly bonded our hivemind communities. We briefly flew over CDN's for videos and how 3speak currently still uses one, IPFS and layer two solutions. I received texts in response to the invitations I sent out around my circle. Specially from friends that would like to join the next hive meeting. Namely
@lucynch
.
@needapencil
, who finally made a first post after I gave a quick preview of formatting options. I can understand that an aesthetically pleasing appearance is important for a truly gifted graphic designer with a good sense of editorial design. Our Zürich Hive meeting was attended by
@amazedme
,
@ceciliad.art
,
@janaliana
,
@bensworld
,
@clau-de-sign
,
@option2-e
and a fine gentleman who came all the way from Lucerne. I'd like to thank everyone who showed up for our second Hive meeting.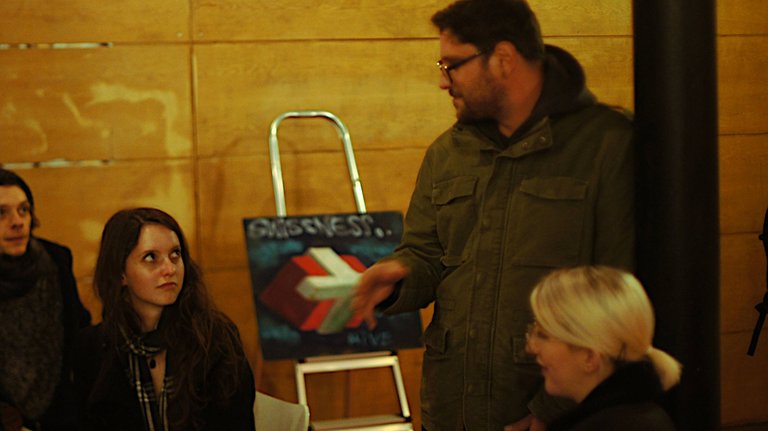 Honestly, it's all pretty exciting!
Firstly I have to say that there was energy boiling in the room since @bensworld and @clau-de-sign were talking about all the fun video ideas they had. @clau-de-sign and me have much more in common than just remaining pseudonymous.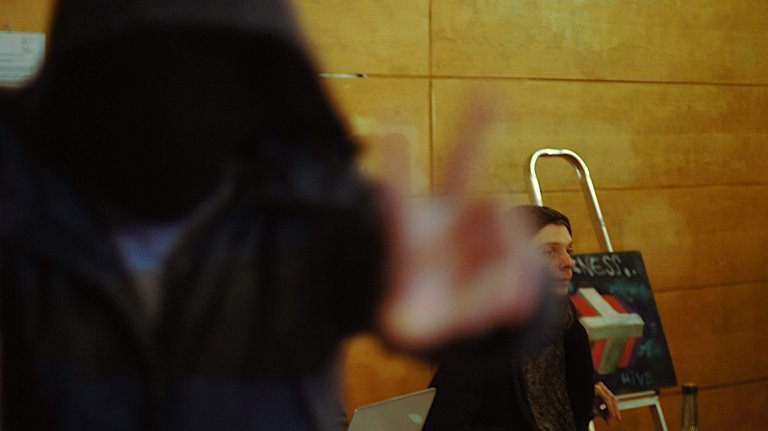 We had some great talks about Hive's future potential and how encouraging new users to make revenue benefits the whole community. The more hive is staked the better. I think it might be able to help so many people on our planet one day. Specially in some developing countries.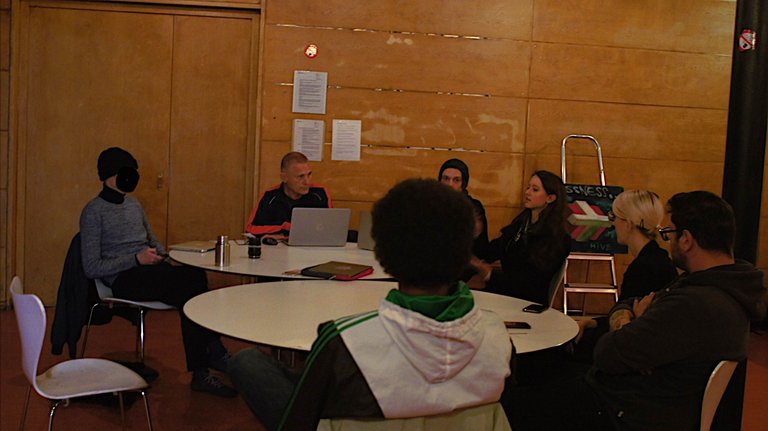 Recently I got a haircut from @janaliana at one of her courses. She's an aspiring coiffeuse. After the session she made me a really nice braid. I can sense a lot of talent in her and she definitely has what is takes to become a hair-stylist. She embodies a sense of passion for cutting hair. While her hands move quite proficiently, it becomes apparent that the joy in her eyes is present because she loves her work.
@amazedme is a ardent pianist, who also occasionally works with a loop station. Makes me wanna grab my SP404 sampler and meet up with him for a jam. @ceciliad.art and @amazedme seem to have an affinity for blockchain, where they seem to grasp it's potential intuitively. As creative people, it seems so evident that the fundamentally flawed internet of today calls for solutions. One like hive. A potential answer for your publications. It gives off such a good vibe to have all these talented artists in our community. I can't wait to see @ceciliad.art's art once she starts posting. The oil paintings she showed me on her phone, make for a truly unique eye for color compositions, fantasy and a sense of aesthetics.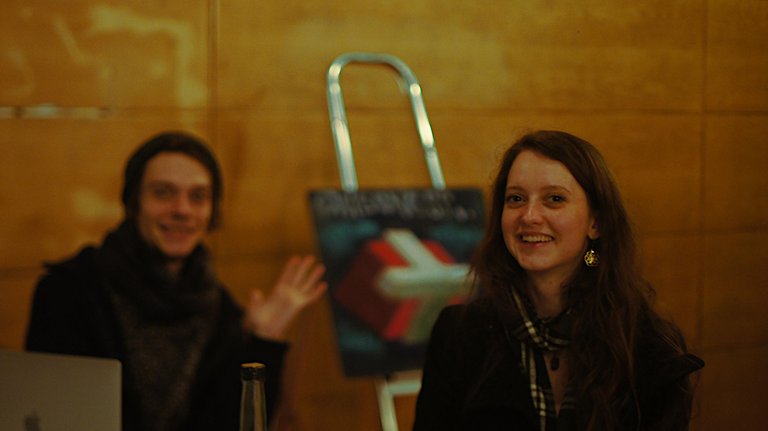 Dr. Peter Meier or @option2-e is a physicist and he really managed to intrigued me. Being a very conscientious man, as well as observant, he's quite up to every trick and pretty savvy. I am looking forward to reading his intellectually stimulating ideas and encourage anyone interested in language/etymology and mathematics to check out his posts. He will surely enrich our blockchain with a treasure of publications.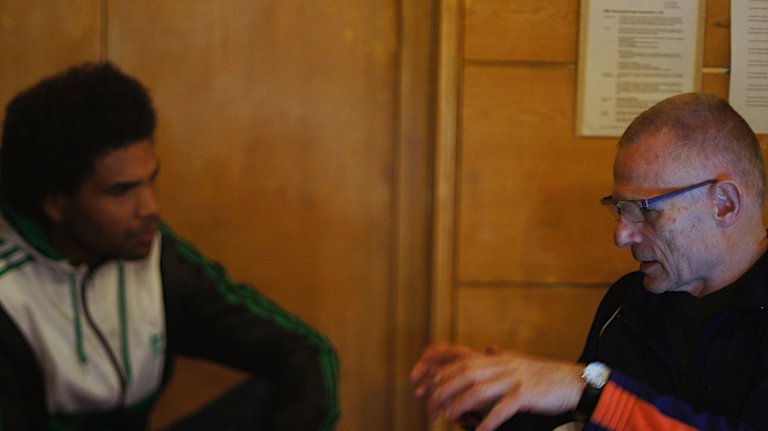 I hope I haven't promised too much.

Conclusions
Our co organiser @sandymeyer, unfortunately didn't make it this time due to a longer work shift. We both met up later and are really excited to start building more with our growing Swiss hive community. We have some fun stuff planned, moving forward. We'd like to state that our neutral, benevolent and selfless intentions are to create an open community for people all over Switzerland and beyond to create a home for hive, in and outside the blockchain. We welcome anyone in the world to join our monthly meetings every last Thursday of the month here in Zurich, Switzerland. You will gladly be awarded a Swissness and a Zurich Hive Badge. We'd inspire any Hive meeting in your city and support any other Swiss city in an attempt to replicate this initiative of any similar ones. We plan to do hikes, excursions, camps, events and other fun stuff to encourage and foster engagement on the hive blockchain.
I also took the liberty to animate a Swiss Hive Community Banner for anyone in Switzerland to use as a footer for the end of their post. Feel free to rock it and represent.
Thank you for reading.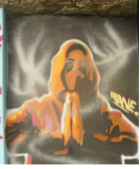 Graffiti of vanishing
Dong Chang 东厂
aka Rane

'If humans would invent a time machine and travel back in time, historians would misuse this power to own the narrative. What if we remove the concept of time? What if our collective power to manifest anything with our minds shapes this reality? Then anything moving forward isn't truth set in stone by the collective unconscious, but it becomes the duty of everyone to manifest solutions and shine light on the paths of those living in darkness. Where ever there is light, there is room to grow and evolve. Are you staring at the void of light or at the void of darkness' -@yangyanje
Rane: Now is empty? Yang: There is no time...

Feel free to tip Wallets for support:
Bitcoin
3Mvofn1VynU168DuYtMsDqnUMSw7nQ8JEQ
---
Ethereum, XDAI, Polygon, Binance Smart Chain...:
0x0398edefB9d18A6a7c9fe573bdeedB7797283Ae5
---
Tezos:
tz1iSv5gWfPqUqaGChhfX8Vj3yquj36fad2Y
---
Cosmos:
cosmos1l66z8kxxgvftw7cprz5dlzvzm4tyefhrvm3w03
---
Solana:
9AmMfaerhNgsz2maByDUGrPMKYQRVeYQXJvCe9n48Fti
---
Terra
terra1ccka0wd9v9eva3y5ljmjne2nc823rggdect0wp
---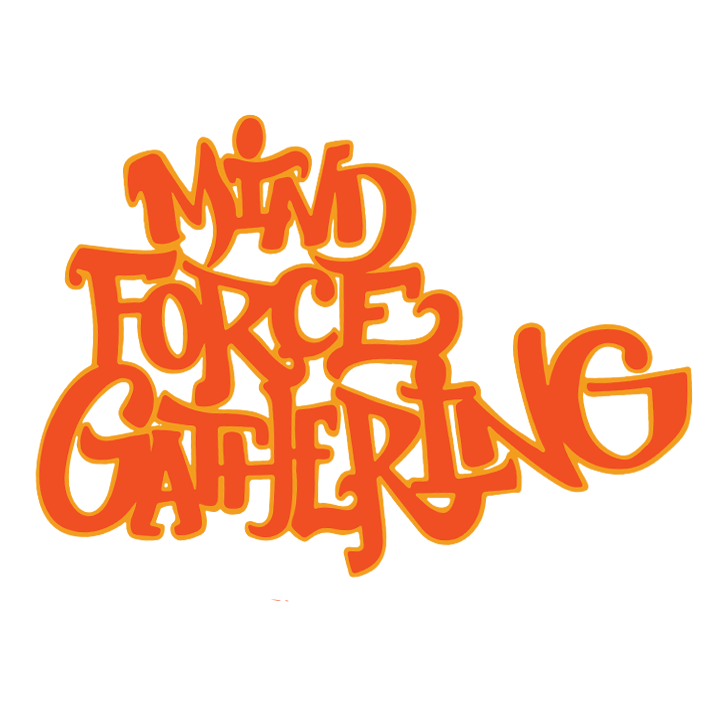 Follow @mind.force
Odysee
Twitter

---
---