Chocolate Cake (Simple, fast, VEGAN)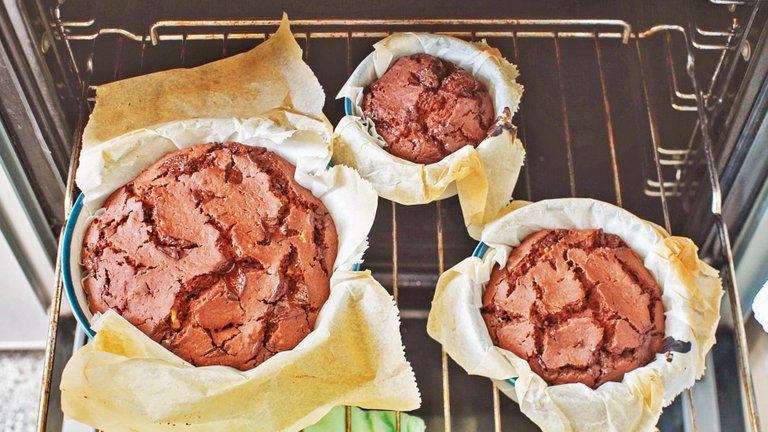 Chocolate Cake
Steemians!
Firstly a lot is happening right now on #newsteem and i'm looking forward to our coming evolution. It almost feels like we could take the world by surprise anytime now. Or maybe we will get flooded by new users understanding what freedom and liberty truly is, when it comes to value? I am here, staying with my tribes and I won't miss the revolution!
Today I wanted to share a very pragmatic chocolate cake recipe with you. Before we begin, I want to mention that I started baking vegan cakes even when I was still vegetarian around ten years ago. The flavour of eggs always seemed strange and what it is and why we eat it questionable, but I won't get into it this time. The first thing I noticed after making vegan cakes, was that your taste buds can get accustomed to tasting the flavour of your cake. The chocolate, mango, apple or whatever you use to make your cake will get their distinct space while unfolding in your mouth. Most cakes then just tasted like egg and sugar. I never use refined sugar, because it's dehydrated and has a different molecular structure from fructose, present in natural fruits. Although absorbed directly by the liver as well, it's still much better because it contains more moisture. A lot of sweet fruits or dry fruits contain potassium, which gives your body energy it can convert, provided it has a healthy gut to synthesise it.
For a while, I have been wanting to write about the human microbiome and how it's changing the face of general medicine. I would also like to mention how even processed foods regulated by the FAO and synthesised so called phytopharma, nutritional supplements and many of traditional herbal medicine products fall under certain traditional herbal medicine product directives implemented in April 2011 within the EU. They are licensed by pharmaceutical companies, which I am sure is even more the case in the US through the FDA. This is why I would like to point out that the magic of getting power from your food happens in your gut. If some gut microbes run out of a job because they have nothing to convert, then they might go extinct, right? Like a planet, imagine an Atmosphere thriving with life. What makes us who we are could have even adapted to become our consciousness(microtubules)? Like a mechanism of universal conciousness? Back to earth, our microbial genome is as important and the hottest thing in Genomic Research. You don't wanna pour to much acid on your colon and it's biome, so I encourage anyone to have an alkaline to acid balance and watch the pH values of your food. This balance reduces mucus in the body and disease lives in excessive and unhealthy mucus also produced by the goblet cells. With our intake of substances in form of pills that have nutrients in their synthesised form, most bioavailable according to your regular physician, it might still be disadvantageous to your gut. For our gut microbes to work better it might not be good to have too little input. In-vitro colon stimulation and dietary modulation of the human microbiota have revealed in studies how our bodies do this. In some cases, like in the one of cobalamin, the biota in epithelial cells, that interact locally to control intestinal function and physiology convert B12 vitamins for it to be synthesised. Bacteria and Archaea in human microbiota is essential for nutritional synthesis. It surely matters that some microbes that thrive in your mouth, already begin this process and is related to chewing, releasing enzymes and how we time and combine our foods. Some foods therefore, I suggest are best taken in their raw form and to be processed at home with a mortar and pestle, a hand blender, a normal blender or nutrition center.
Ingredients:
I use cups to measure. The italic ingredients are not necessary or can be substituted to make this as practical as possible
Cocoa Powder 3 TBSP

A Bar of Good Black Chocolate at least above 72% Cacoa

Apple Cider Vinegar / Just Apple Mousse (even with some cinnamon) 1-2 TBSP

1 Cup of White Flour/ Gluten Free Flour 128 g/4.5 oz

Coconut oil / Coconut Butter / Margarine100ml of circa 7TBSP

Some Nuts (if you like), Walnuts/Hazelnuts,/Almonds/etc. 6-8 pieces or more, crushed smaller

Rice Milk/ Almond Milk /Hazelnut Rice Milk/ Water /Mix a few nuts in a NutriBullet or Blender with Water 1 1/2 Cups - 192g/6.75oz/0.35l

Dates 225 g/7.9 oz /200g is enough

Baking Powder 3 tbs

A pinch of salt
Lets start
After adding the cup of flower, I added 3 tsp of baking powder, 3 TBSP of Cacao powder, some vegan margarine(100ml or approx 7 TBSP, a few nuts, 2 TBSP of Apple Cider Vinegar and a pinch of salt.
Next I added some Almond Milk with a few dates. Approx 150-200 grams is more than enough. It really depends how sweet you want it. Adding more will bind the cake with the dates really well.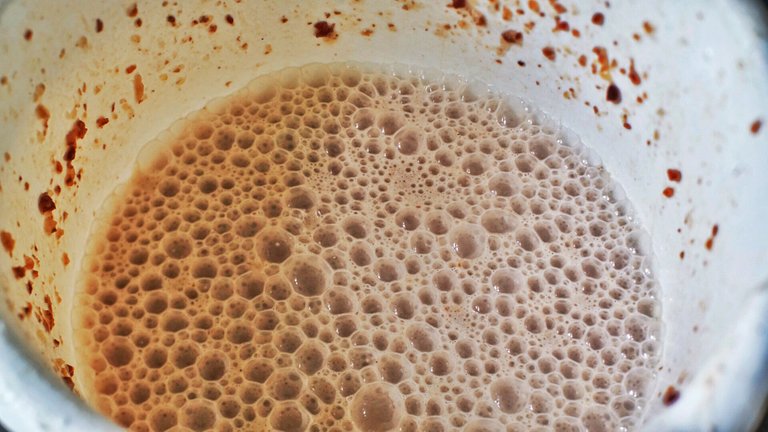 Blend Dates with Almond Milk.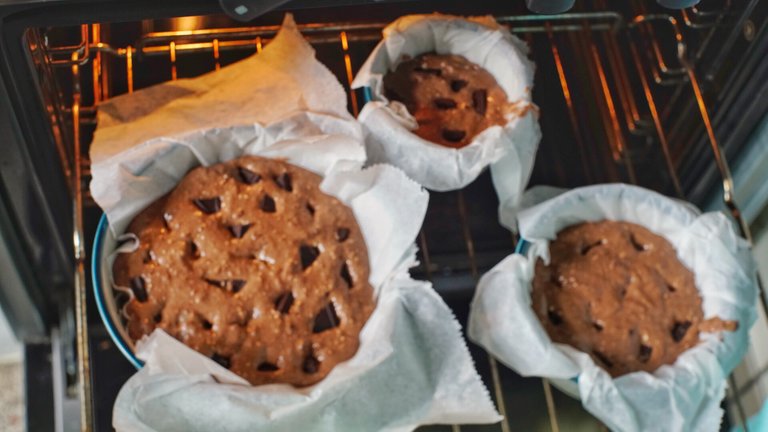 Next, mix the liquid with the flour mass using a whisk and then pour it into a form of your choice. Break the bar of chocolate into pieces and put it in the cake mass. Make sure the pieces are sort of in the middle of the mass and somewhat submerged, without touching the form floor.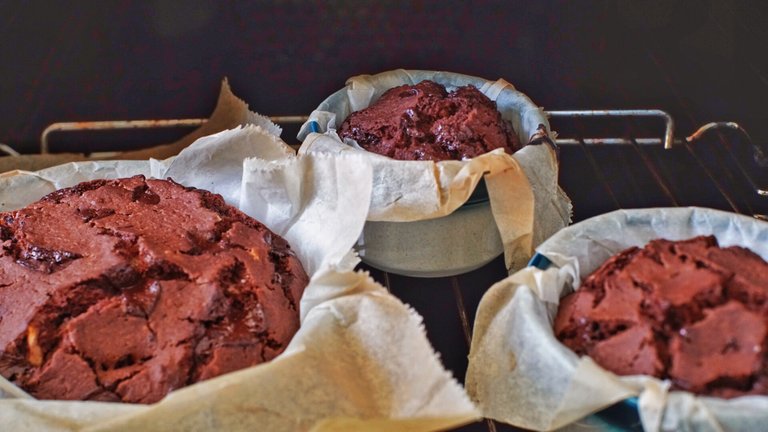 Bake at around 220 Degrees Celsius for around 20-25 min or more and keep checking with a fork. It could take up to 30min depending on your mix and depending on your oven. If the fork does not have much on it, turn of the oven off and keep the cake in the oven for a for 10 min.

Empty your cup! Don't fill it! Become the water, loose the form of the cup that shaped you and reinvent the infinite shapes you can adapt to. - Soan Shinobi a @yangyanje original
The above was inspired by bruce lee, hanging out with Max, Katharine Lorena and Steemian @nowargraffiti in Berlin.
[ NOTE: The pictures were taken during my trip to the Netherlands in Gouda, while baking cake for coffee breaks with Vincent's parents and one for @vincentnijman 's little sister, who baked some insanely delicious brownies. Chocolate!]
I'm and enthusiast about #cleanplanet, #freedomtribe, #ecotrain, #homesteaderscoop #tribesteemup and i'm from the #naturalmedicine corner of #mindfullife. Steemian's also meditate together on very power discord group meditations: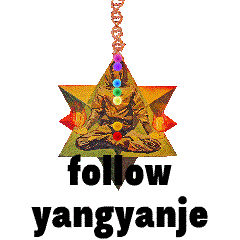 ---
Originally posted on Yang Yanje. Hive blog powered by ENGRAVE.
---
---