Happy New Year. / あけましておめでとうございます。(ENG/JPN)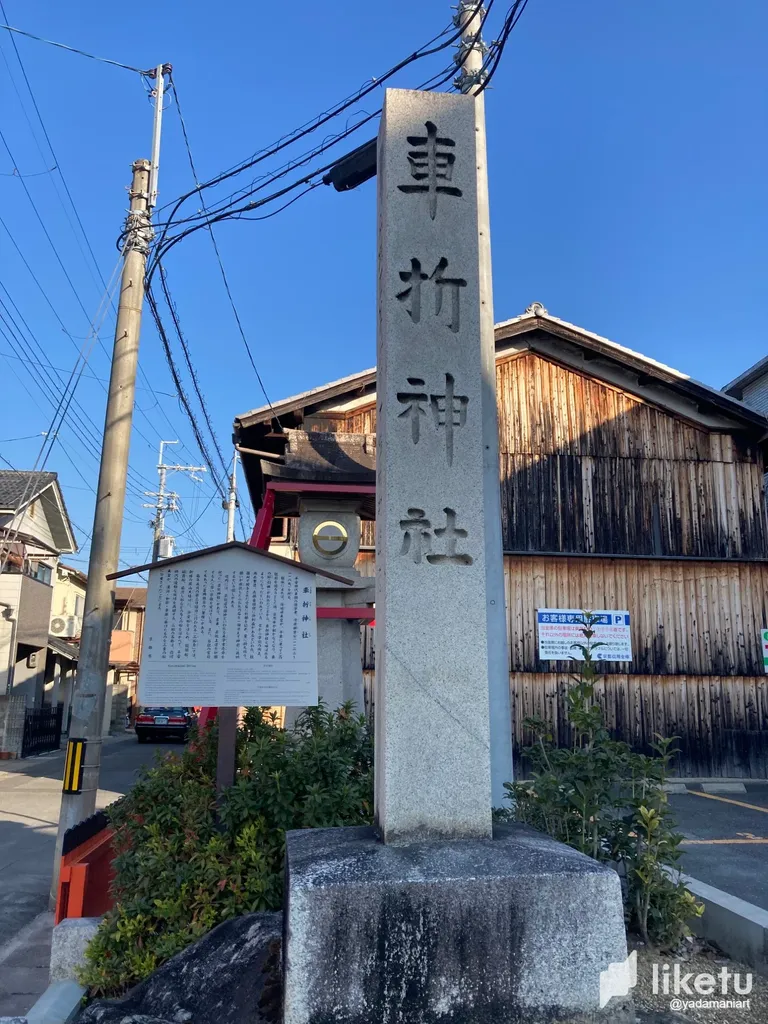 Entrance to Kurumazaki Shrine / 車折神社の入口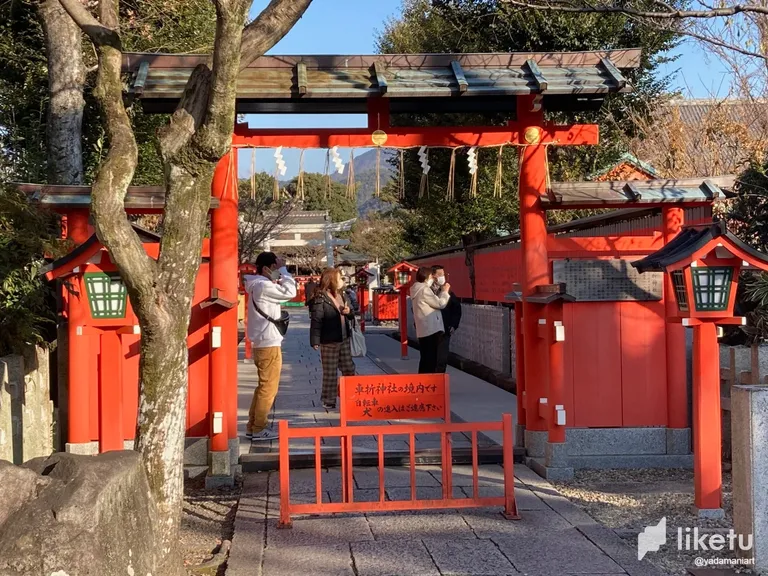 Kurumazaki Shrine / 車折神社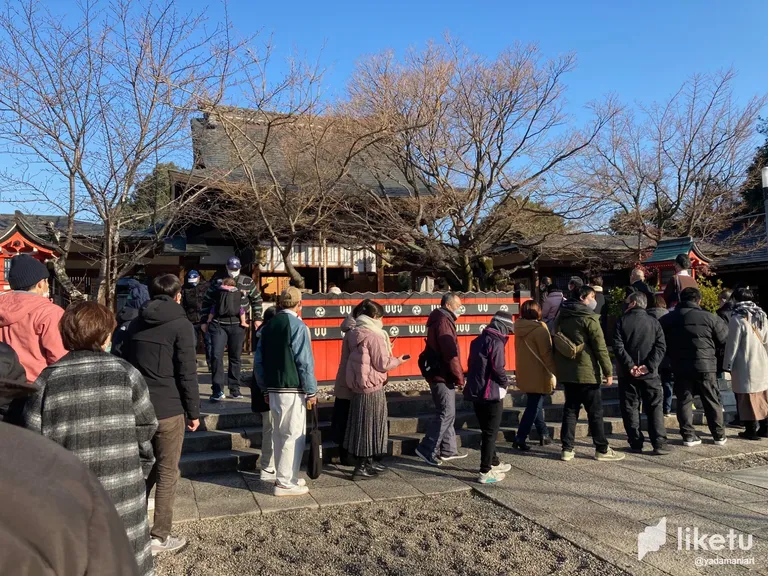 People lined up at Kurumazaki Shrine / 車折神社で並ぶ人々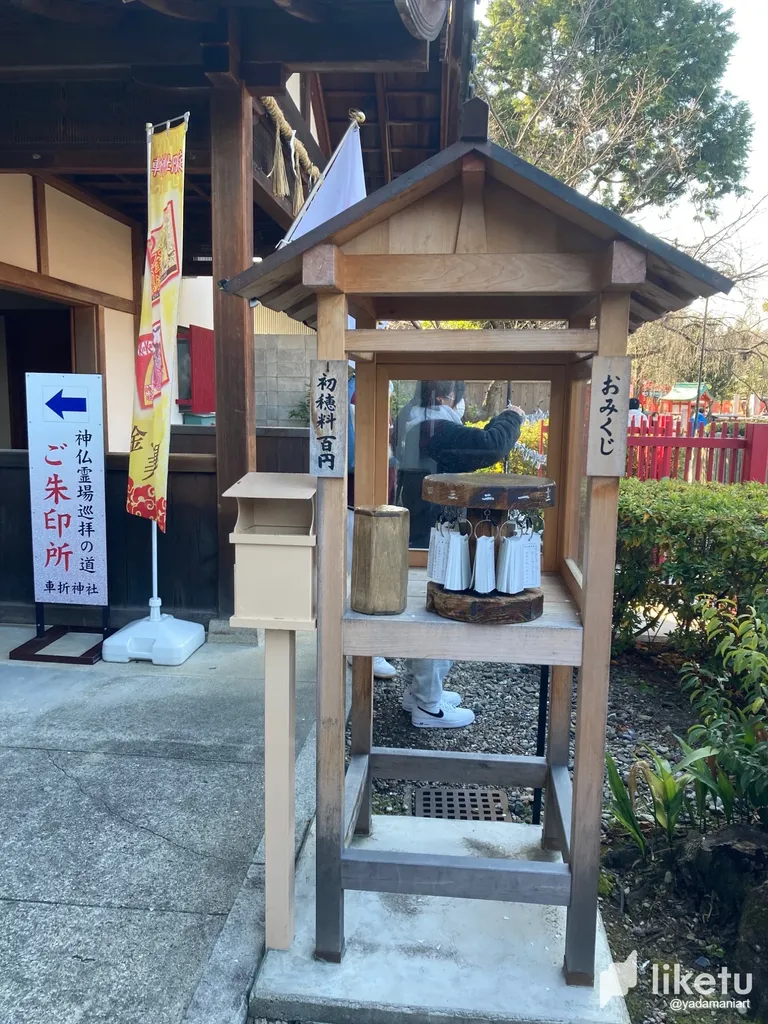 Kurumazaki Shrine fortune / 車折神社のおみくじ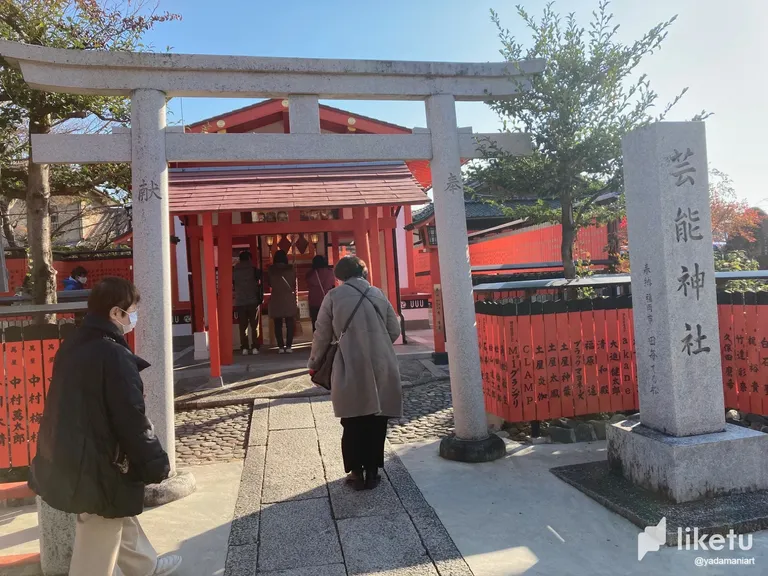 Shrine receiving offerings of entertainment / 芸能神社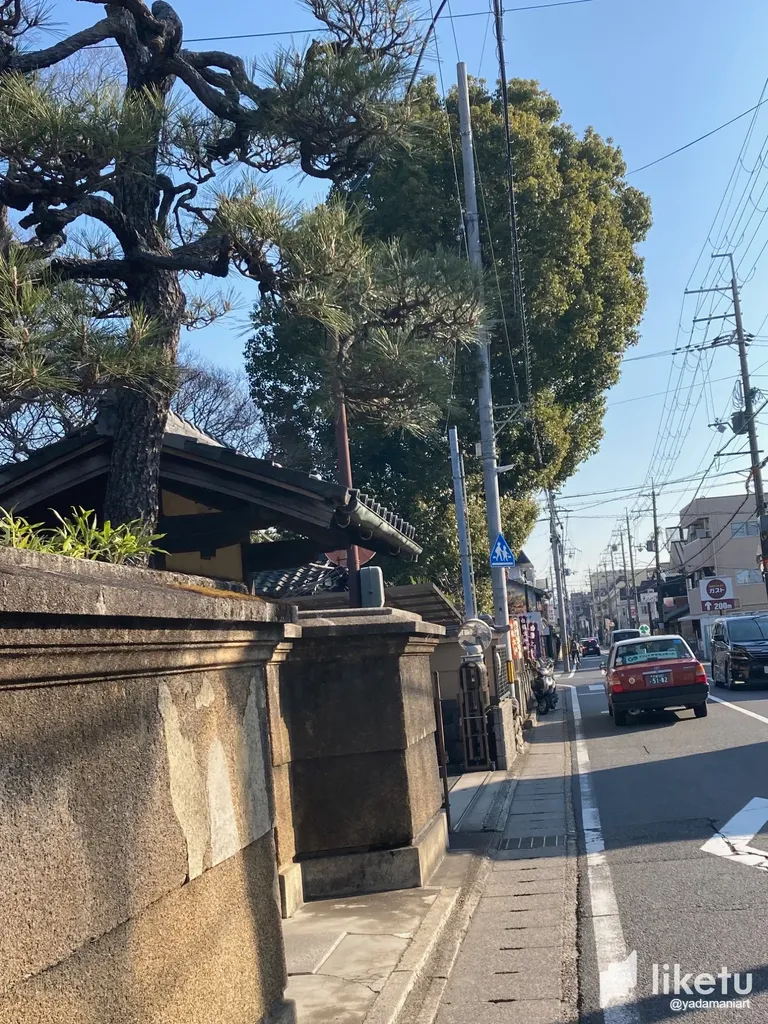 Mukunoki tree at Saigu Shrine / 斎宮神社のムクノキ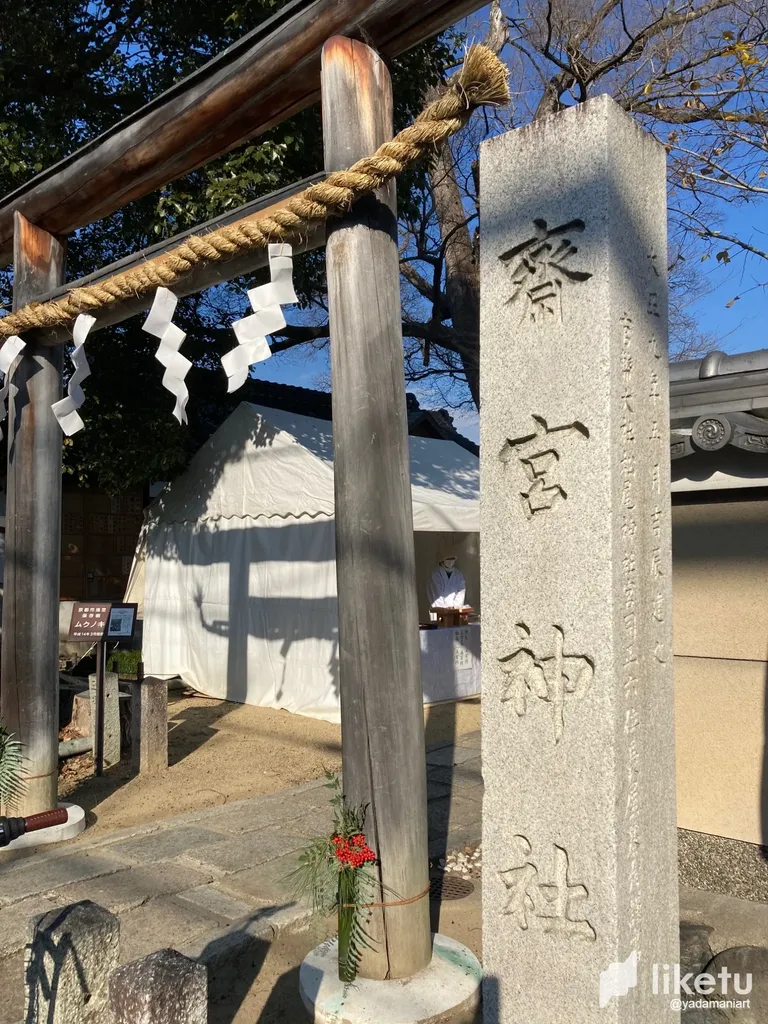 Entrance to Saigu Shrine / 斎宮神社の入口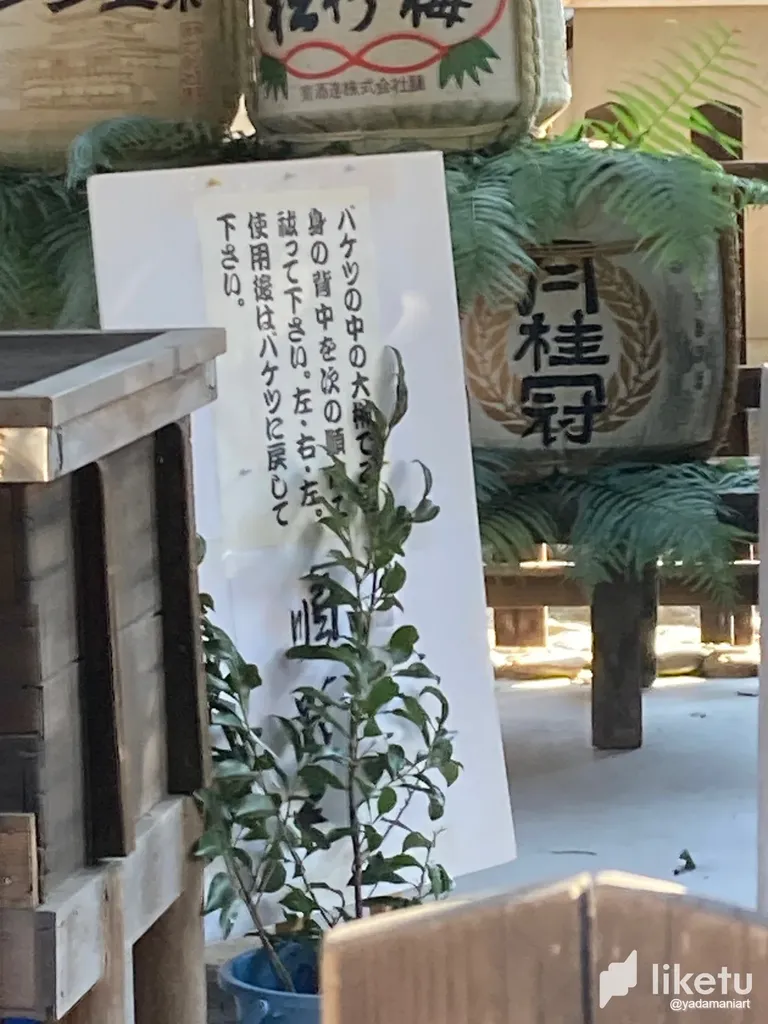 Osakaki for purification at Saigu Shrine / 斎宮神社のお祓いのための大榊
(ENG)
Happy New Year!
We would like to thank everyone at Hive for their support during the past year.
We look forward to working with you again in the New Year.
Today is New Year's Day, the first day of the year. In Japan, New Year's Day is a time for Hatsumode (New Year's visit to shrines). Although I am not a Shintoist, I went to Kyoto to take a walk or to look for a story.
Kyoto has many Shinto shrines and temples, and Hatsumode (New Year's visit to shrines) at Fushimi Inari Taisha, Yasaka Shrine, Kitano Tenmangu Shrine, etc. are crowded with many people. But the crowds are huge, so I go to shrines within walking distance from my home.
Kurumazaki Shrine
I went to Kurumazaki-jinja Shrine, which is about a 15-minute walk from my house.
Kurumazaki Shrine is dedicated to Kiyohara no Yoriyoshi (1122-1189), a Confucian scholar from the late Heian period (794-1192), who was believed to have been blessed with good fortune for academic achievement and prosperous business. The shrine is also home to Ame-no-Ukemikoto, the ancestral deity of the performing arts, who is said to be the goddess of the arts.
The shrine is also home to a performing arts shrine dedicated to Ame-no-Uzume-no-mikoto, the founder god of the performing arts.
Since the god of arts is so perfect for me as a painter, I have been making Hatsumode visits there for the past several years.
It is not a very big shrine, so it was not so crowded as to be overcrowded. I had to wait in line for a while before I could visit the shrine, but I made it without incident. I prayed that I would be able to paint many pictures this year.
I put 100 yen in the box and drew a fortune. I put 100 yen in the box and drew it. The omikuji has a tanka poem written on it, but it is difficult to translate into English, so I will omit it. I remembered that I had drawn a bad omikuji last year, so I thought I would get a medium good omikuji this year and hope for good things.
In addition to the performing arts shrine, Kurumazaki Shrine also has two smaller shrines, the Yaoyorozu Shrine and the Sei Shonagon Shrine. Each of them has different benefits.
Saigu Shrine
After leaving Kurumazaki Shrine and walking east for about 10 minutes, a large mukunoki tree came into view. This is the mukunoki tree of Saigu Shrine. This tree was designated as a preserved tree by Kyoto City in 2002. Shrines are good places where forests and nature are preserved, aren't they? And then there is Saigu Shrine. This torii gate is not painted in vermilion, but is made of wood.
Saingu Shrine is dedicated to Amaterasu, the deity of the Ise Jingu Shrine, and is said to be the site where the Saigu, who served the Ise Jingu Shrine, built a field shrine along the Arisugawa River. The shrine is even smaller than the Kurumazaki Shrine we visited earlier, but there were several worshippers when we entered.
What was interesting was that there was a bucket of osakaki next to the money box, and it said to take the osakaki and purify one's back left, right, and left in that order when visiting the shrine. I immediately followed the instructions. It was the first time for me to visit a shrine where I purified myself.
After visiting the shrine, I bought some things at a convenience store and went home.
(JPN)
あけましておめでとうございます。
旧年中はHiveの皆様には大変お世話になりました。
本年もよろしくお願い申し上げます。
さて、今日は1年の始まりの日、元旦です。日本ではやっぱり元旦と言えば初詣ですね。私は別に神道を信仰しているわけではないのですが、散歩がてらというかネタ探しに行ってまいりました。
京都は神社仏閣が多く、初詣も伏見稲荷大社や八坂神社、北野天満宮などは多くの人でにぎわいます。だけど人混みがすごいので、私は自宅から歩いていける距離の神社へ行きます。
車折神社
私は自宅から徒歩15分くらいにある車折(くるまざき)神社へ行きました。
車折神社は平安時代末期の儒学者、清原頼業公(1122-1189)を祀っており、昔から学問の向上、商売繁盛などにご利益があるとされました。また境内には芸能道の祖神と言われる
天宇受売命(あめのうずめのみこと)を祀った「芸能神社」があり、芸能・芸術の上達にご利益があるとされてきました。
芸術の神様なんて絵を描く私にぴったりなので、ここ数年初詣に行っています。
あまり大きな神社ではないので、人混みというほど混んでいませんでした。お参りするまでに少し並びましたが、無事に参拝を済ませました。今年は元気に絵がたくさん描けますようにとお祈りしました。
そしておみくじです。100円を箱の中に入れて引いてみました。中吉でした。ここのおみくじは短歌が書いてあるのですが英訳が難しいので省略しますが、とにかく良いことがあるという趣旨の短歌が書かれていました。そういえば昨年は凶を引いたことを思い出したので今年は中吉で、良いことあるかなと思いました。
車折神社には境内に芸能神社のほかにも、八百万(やおよろず)神社、清少納言社といった小さな神社が建っています。それぞれに違ったご利益があります。
斎宮神社
車折神社を出て、東へ約10分歩くと、大きなムクノキが見えてきました。斎宮(さいぐう)神社のムクノキです。この木は2002に京都市指定の保存樹になっています。神社は森とか、自然が残されているのがいいところですよね。そして斎宮神社、こちらは朱塗りでなく木をそのまま使った鳥居です。
斎宮神社は天照大神を祭神とし、伊勢神宮に奉仕する斎宮が有栖川の辺に野宮を建てた旧跡だそうです。先ほど訪れた車折神社よりもさらにこじんまりとした神社ですが、入ってみると数人参拝者がいました。
そして面白かったのが、賽銭箱の横にバケツに入れた大榊があって、参拝の時はその大榊を持って自分の背中を左、右、左の順で祓ってくださいと書いてあったことです。早速その通りにしてみました。自分で自分のお祓いをする神社で参拝したのは初めてです。
参拝を終えて、コンビニで色々買って帰りました。
---
For the best experience view this post on Liketu
---
---