Today's dawn with the Moon (2021.10.03, 05:49 CEST)
Well, good morning to anyone, who see this post. I thought for a few minutes whether I should upload this in my Actifit report in the evening or in a separate post now in the morning. I think that it is worth a separate post, so I decided on the latter.
10 days ago (on 2021.09.23) I posted a photo series (4 photos) about the dawn. It was full moon.
Now it is not full moon, but it is still clearly visible on the photo. Not for the first try/shot though. I took a few (5) photos before I successfully catched this moment. The Moon was blurry on all of them. The 6th photo is finally become the good one, where the Moon is properly visible. I also had to experiment with the ISO value. The sky is too bright on few of the photos.
If the photo does not appear on Hive, then please try Ecency (either the website or the app) to view it. Thank you.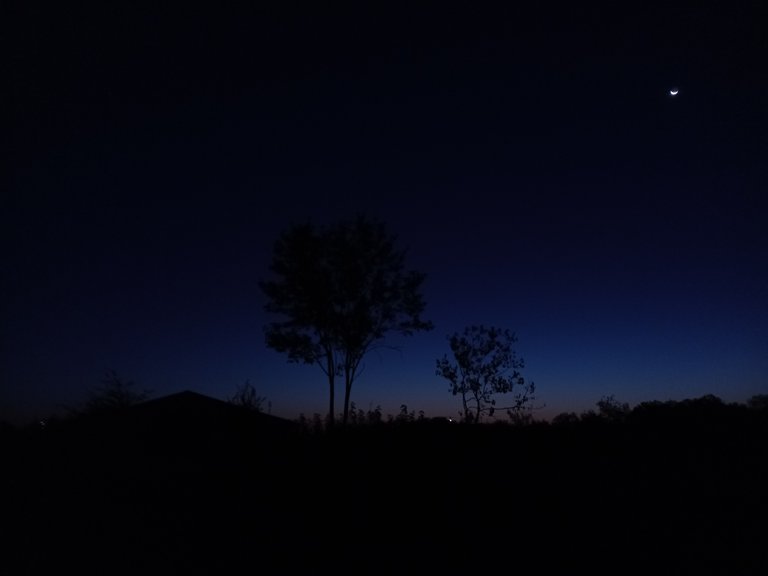 3.51 MB, 8000x6000, F2.0, 1/11s, 4.60mm, ISO 400.
White balance Manual.
Samsung Galaxy A12 (Samsung SM-A125F).
---
---