RE: So much struggle for this? Really? Seriously? (2022.01.15)
You are viewing a single comment's thread:
Not sure what to say, there's people getting only credits and potions
Wow. I have not seen anyone with that so far, but that is the real demotivation. I would probably stop playing Splinterlands in that case. I spent many hours playing this game almost every day. Even today. The whole morning, and the small part of the afternoon.
this is a long term game
I know. I am one of the oldest Splinterlands players. I am playing it since 2018.12.30, and I used to receive good rewards, but the last three seasons were real crap.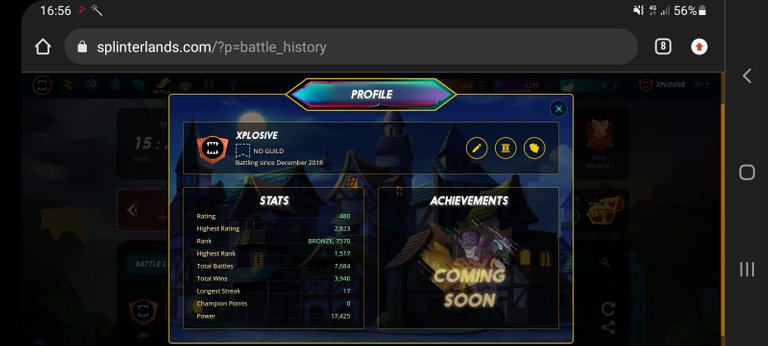 Hope this helps put things in perspective!
I am trying not to give up on Splinterlands.
---
---