Probably my best match with Ezreal so far, and a new skin and a new achievement (2022.05.04)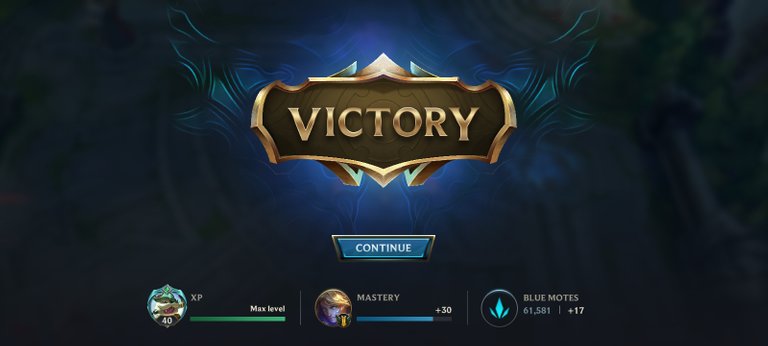 This was probably my best match with Ezreal so far.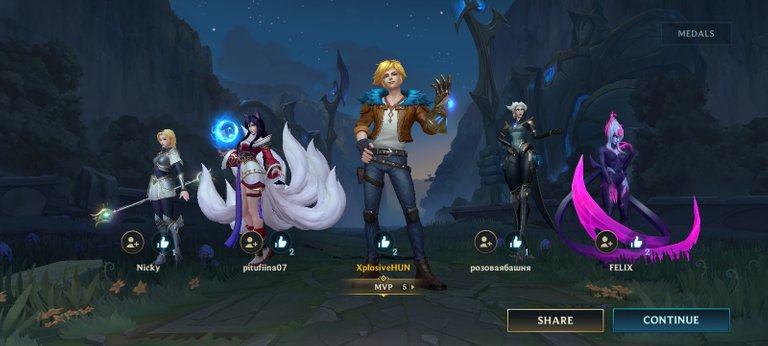 Not to boast, but probably this was indeed a true display of skill. Haha :D
Or rather the enemies did not know what they are doing. Seeing their statistics, that is more likely.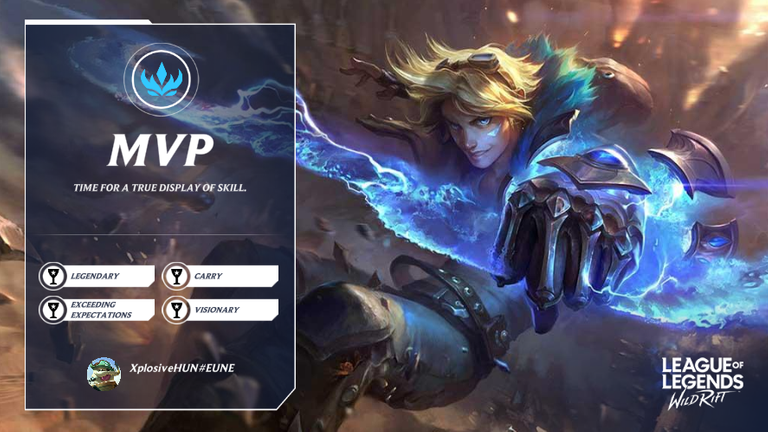 This was a normal PVP match, and we killed them faster than in a usual ARAM match. Haha. This match is lasted for 13 minutes 23 seconds. The enemy team surrendered. I finished this match with the K/D/A ratio of 20/0/6. One of our teammates (Nicky) (Lux) left (abandoned) the game during the match, and the game even says that "Penalty Applied" (to that player), but we still won the match with a huge advantage.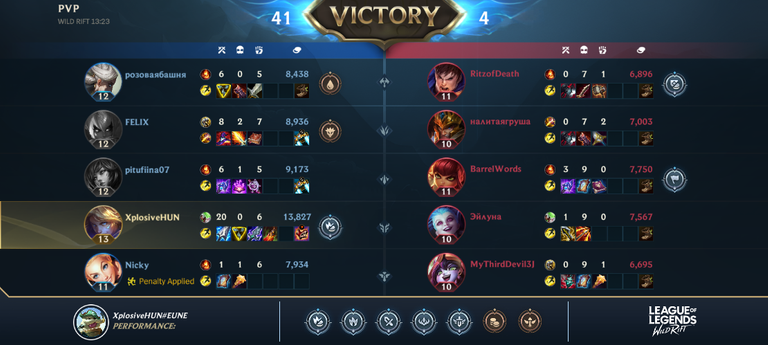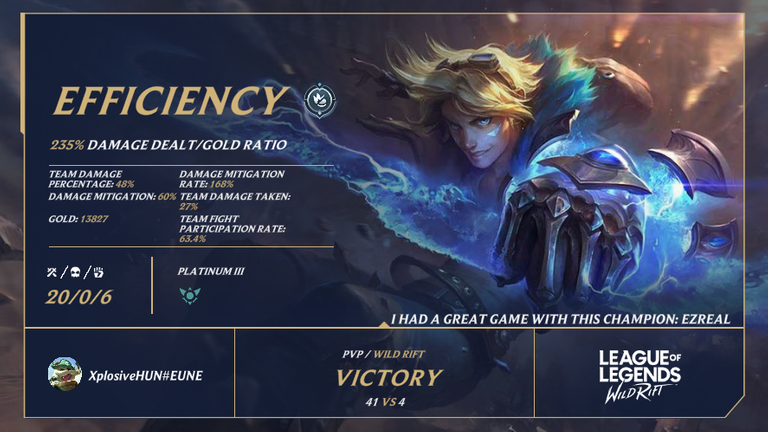 By the way, today I unlocked a new skin. I collected enough (5000) Poro Energy to buy and open a Poro Store Random Skin chest. i received Winter Wonder Orianna. This is my twelvefth skin in the game.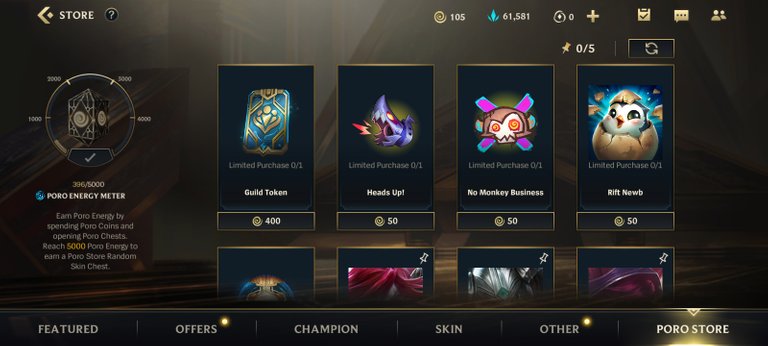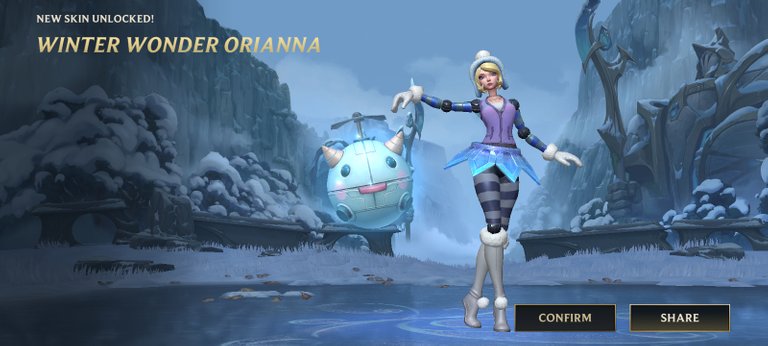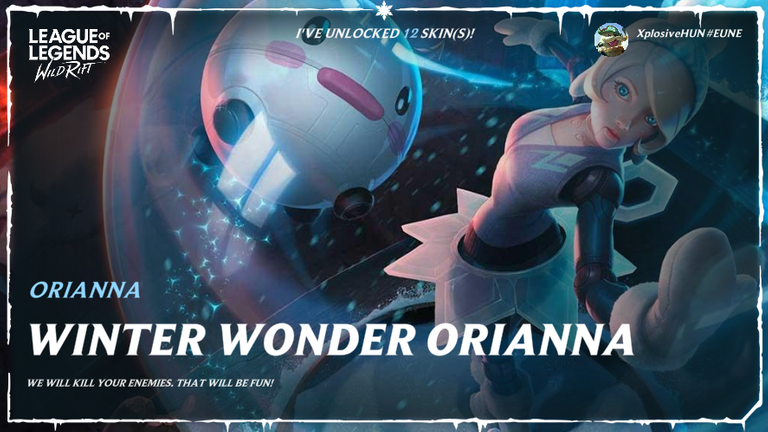 I have not tried playing with this skin so far, so I currently do not know yet anything about this skin (what kind of graphical and sound effects it has).
I earned a new achievement too. I earned the fifth level of the Cerulean Crystal achievement by spending 100 000 Blue Motes.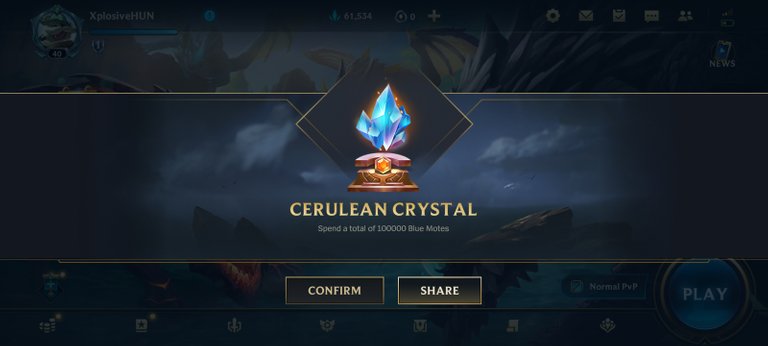 This is my 128th achievement (out of 243 achievements).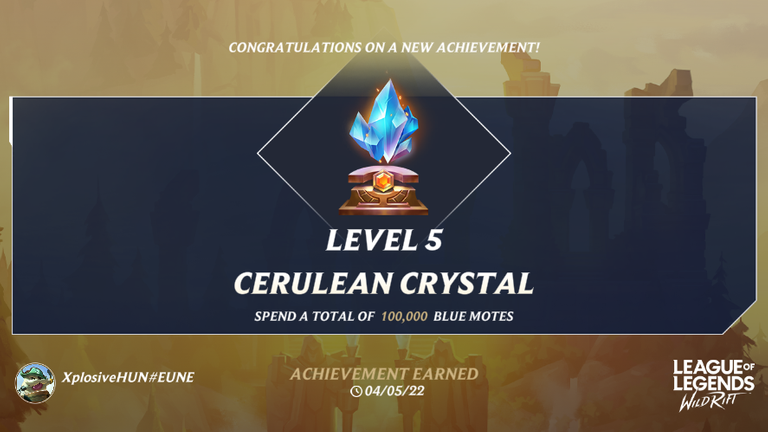 By the way, my League of Legends: Wild Rift account is 511 days old. I played 2436 matches so far.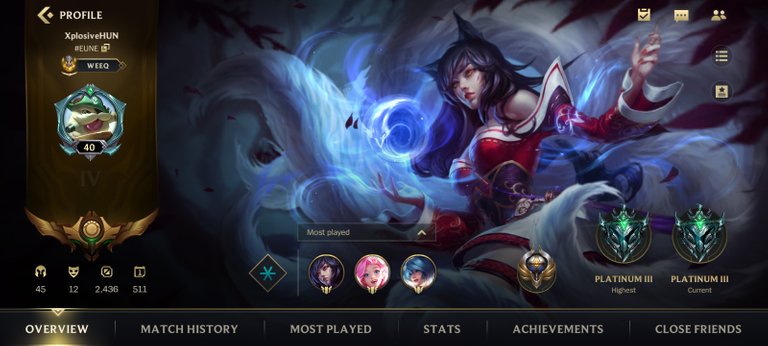 My current win rate is 58.60%, and my current league is Platinum III. This is also my current highest league.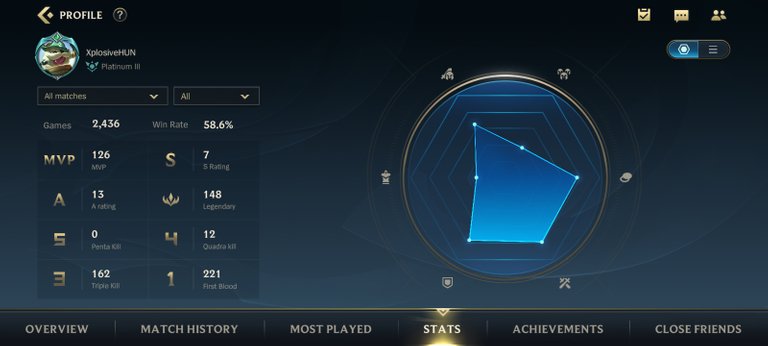 I played this game for 609 hours so far. I still have not achieved a pentakill. Some people have the luck and/or the skill to achieve a pentakill even multiple times in a single match. Achieving a pentakill for the first time will be one of my greatest achievements in this game, if I will ever achieve it.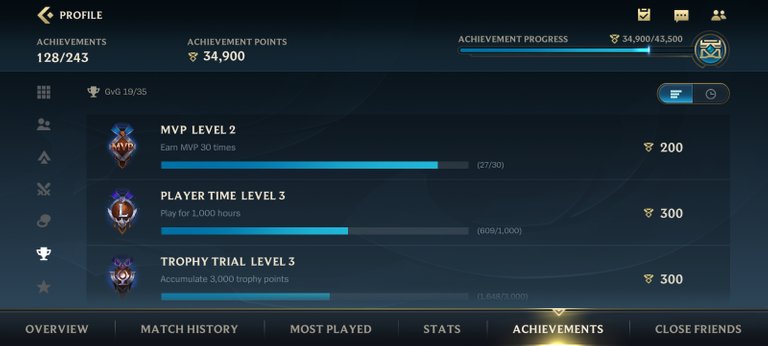 Good luck and have fun.
Have a nice day. All the best. Greetings and much love from Hungary.
---
---