I unlocked five skins so far (League of Legends: Wild Rift) (2021.11.21)
Most people pay real money for League of Legends: Wild Rift skins. I have not paid a single cent in this game so far, yet today I unlocked my fifth skin in the game, and I received the "skin hunter" achievement. I unlock skins by participating in events, and by completing missions.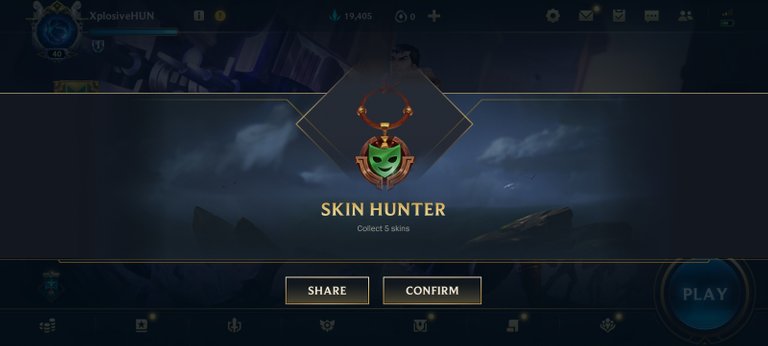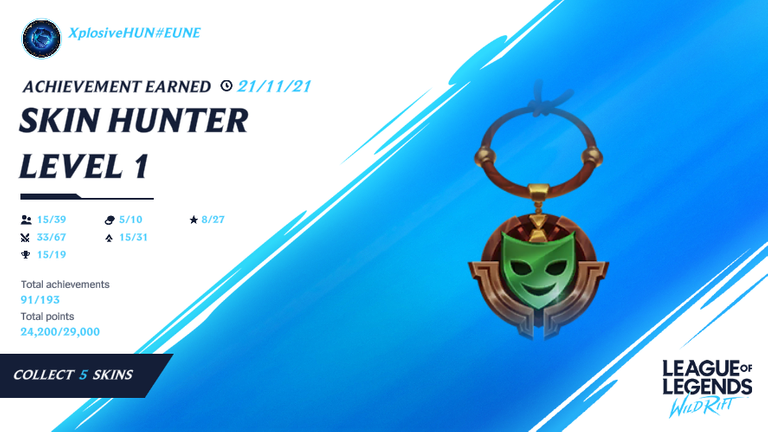 I currently have Arcane Jinx, Arcane Vi, Foxfire Ahri, Spellthief Lux, and Super Galaxy Fizz. I collected Arcane Jinx and Arcane Vi as login rewards in the "Arcane Experience" event. I currently do not remember how I received the rest. I play this game since its release (2020), and I have more than 200 hours in it.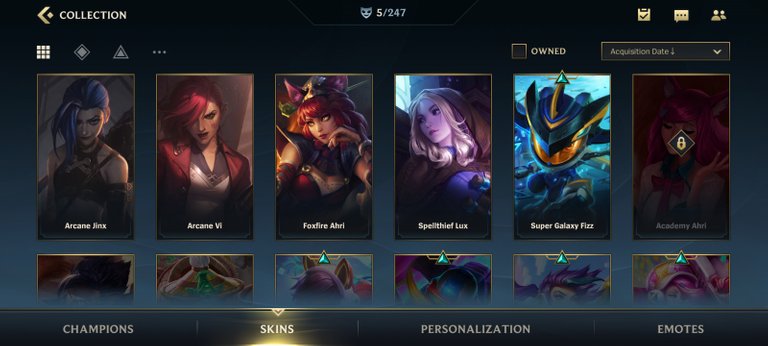 It is also possible to obtain skins by reaching a certain tier in the season in ranked. For example if you reach the Gold IV tier this season, then you will get "Glorious Lulu".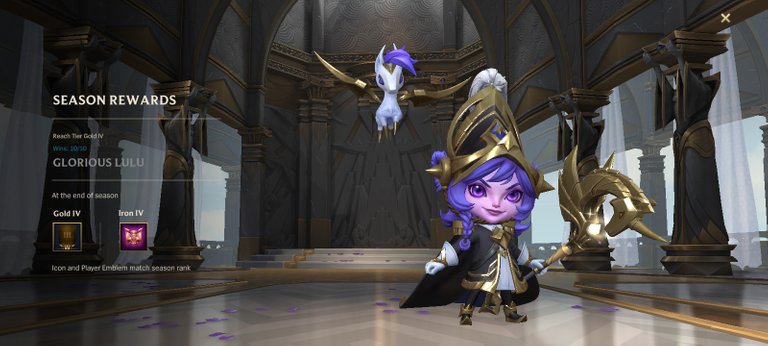 Despite I have hundreds of hours in this game, I have not played many ranked games. This season I played 24 ranked battles so far, and my win rate is 45.80%.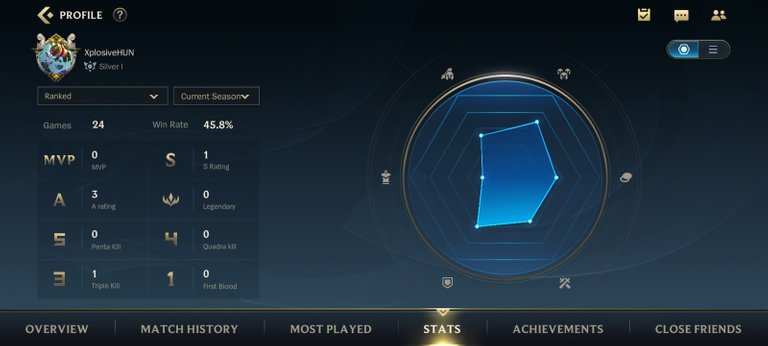 I played 65 ranked games in total so far, and my win rate is 41.50%, so I am bringing an average performance this season.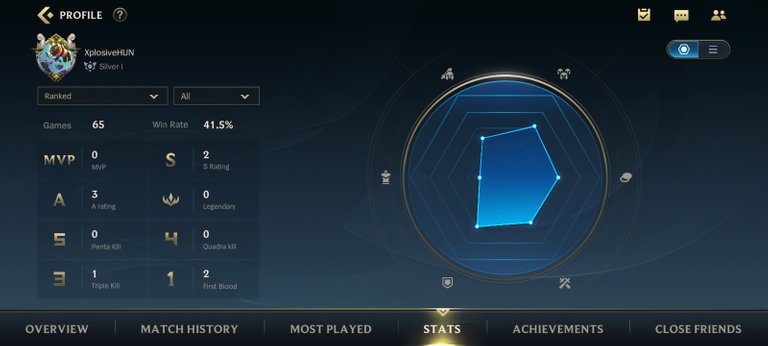 Currently I am in the Silver I tier, and this is currently also my highest tier.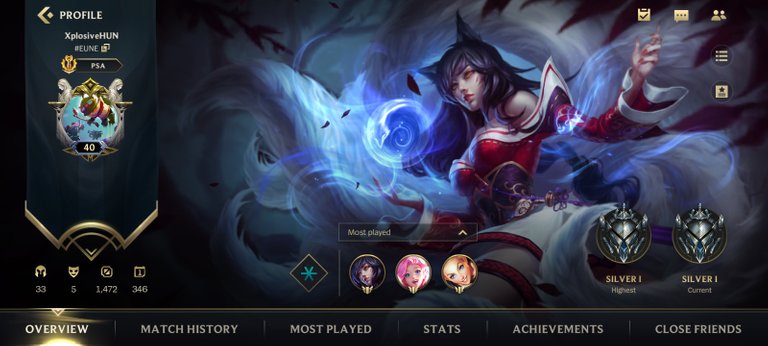 By the way, nowadays I play mostly Aram matches, so if you also play League of Legends: Wild Rift, then the highest chance of meeting me in this game is this game mode.
Good luck and have fun.
---
---