A few words about my new (second) four hours per day cleaning part time job in the village (2022.05.05)
At first we talked that it is a two hours per day part time job, but actually it is a four hours per day part time job, similarly to my four hours per day morning packaging part time job in Szolnok city, Hungary. The only difference is in practice, because practically my new (second) part time job is very flexible. This means that the work hours are not actually fixed, nor the duration (work time). I can start it anywhere in the afternoon, and I can go home earlier, if I finish the job earlier. The main point is to properly do it every day (excluding the weekends). So my second job is a four hours per day part time job on paper, but actually it is not. So it is only on paper. While my morning job is actually a fixed four hours per day part time job (between 08:00 and 12:00).
My new afternoon cleaning job includes making the benches and other things at the playground of the village clean, picking up junks, and putting them into the trash can, etc.
So basically they (the village government) is helping me, while I also helping them. To keep the village clean. This is an actual win-win situation.
I very much like my second job. It helps a lot in every day life. The salary is not that high, but it is enough to earn an acceptable amount of additional income, and with the discount in my monthly rent price, finally I can afford it even in the winter on my own.
The major of the village yesterday said that they are very satisfied with my work so far. Of course I am trying to co-operate as much as I can.
I am very happy and very satisfied about my new job.
There are also other things, which makes me more occupied than before (even on the go), so obviously I have less free time than before, but I do not mind it.
And I am still trying to be consistent on the Hive blockchain. This means that I am trying to post at least one post per day, and post at least a few comments per day under other people's posts. And I also upvote comments and posts.
Currently I am in my packaging workplace. The work will start approximately in 20 minutes (at 08:00 CEST).
I took the photo down below today morning (at 06:56 CEST) with my smartphone (Samsung Galaxy A12), near the bus station of Szolnok, Hungary. I have not edited this photo.
Have a nice day. All the best. Greetings and much love from Hungary.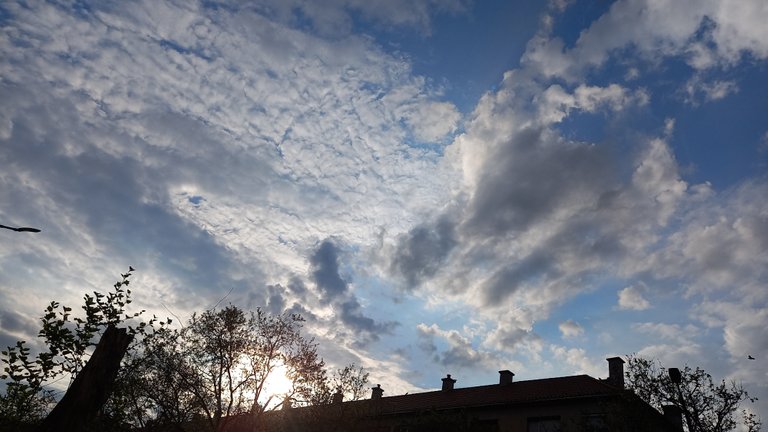 ---
---