2500 matches in League of Legends: Wild Rift (2022.05.12)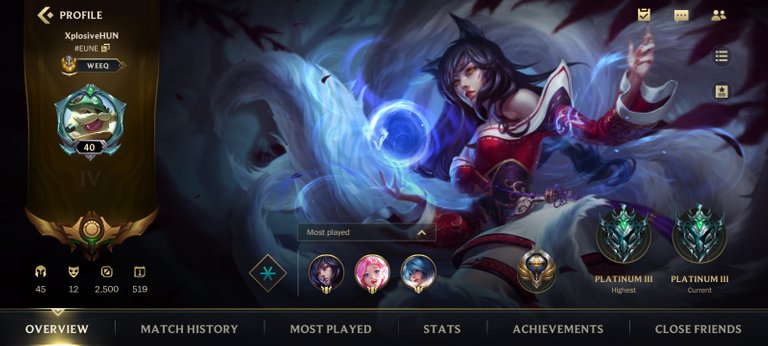 Today my League of Legends: Wild Rift account is 519 days old, and today I played my 2500th match in League of Legends: Wild Rift. This is a good milestone. My current win rate is 58.60%, and I am currently in the Platinum III tier. I still have not achieved a pentakill so far.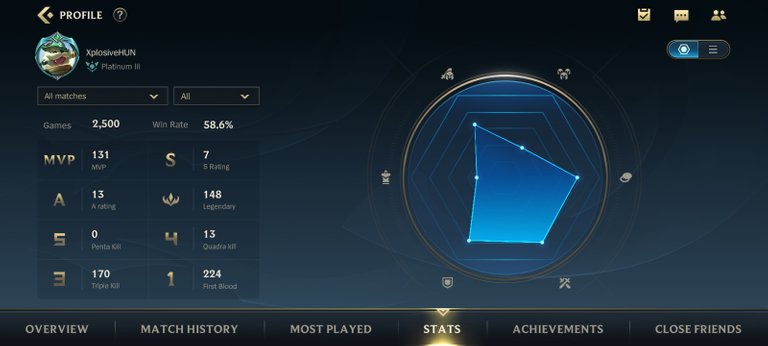 I played this game for 624 hours so far. I play mostly Aram matches. The average duration of one match is around 15 minutes, but sometimes it lasts for more than 30 minutes. Rarely less than 10 minutes.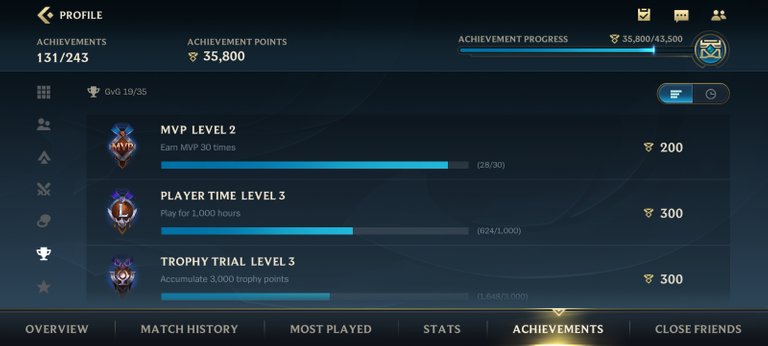 My 2500th match is an Aram match, which I won. I played this match with Miss Fortune.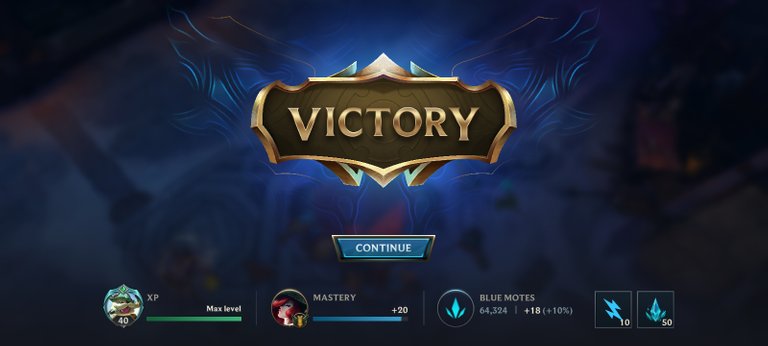 I have not played with Miss Fortune often so far, but I still achieved triple kill twice in this match, and the MVP (Most Valuable Player) badge/title. I like to play with her. It is relatively easy to play with her. The enemies can easily stop her ultimate attack, but her attacks are dealing a good amount of damage to the enemies. You can have a lot of fun with her with little practice.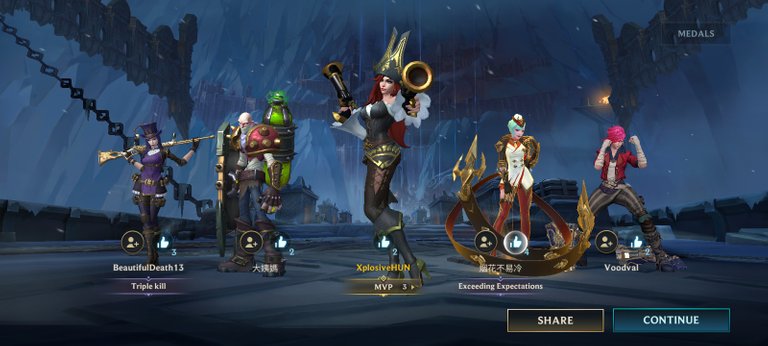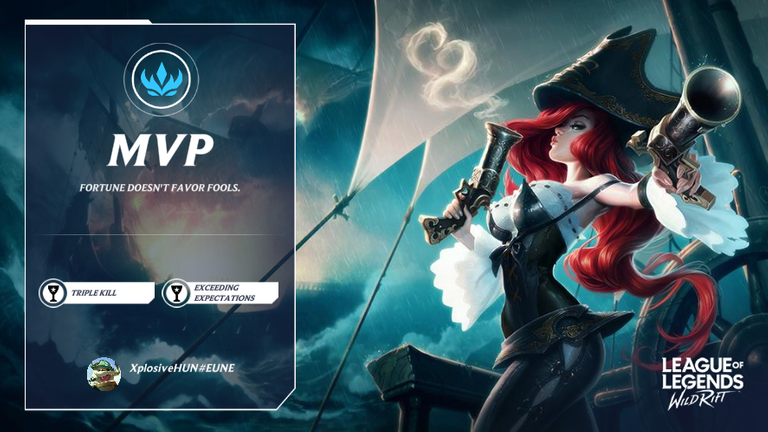 This match lasted for 14 minutes 52 seconds. Our team achieved 36 kills. The enemy team achieved 44 kills. There were two times in the match, when I thought that we will lose it (they attacked our Nexus), but we still won the match. Probably luck played a good part in this. So this was an exciting match.
I finished this match with the K/D/A ratio of 12/8/13.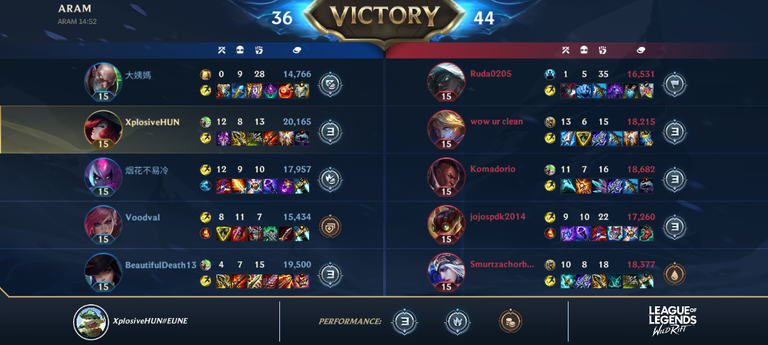 I achieved 18 triple kills in this season in this game mode so far.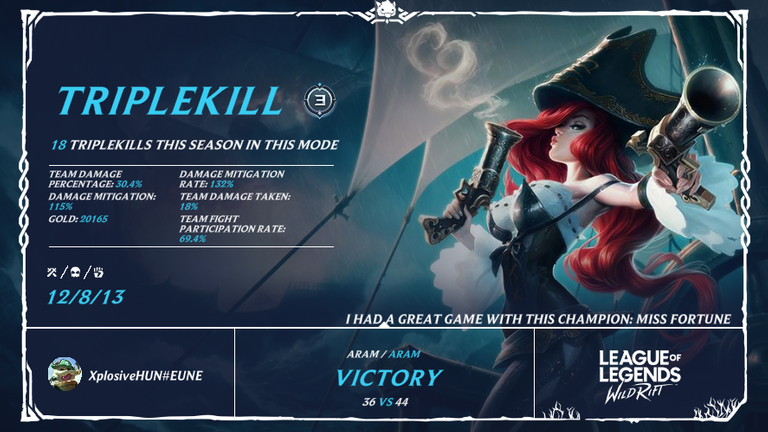 By the way, there is a new event, called New Patch Event, which ends in four days. The game is asking me to update the client to the latest patch to claim the rewards. I will update it. I have not even noticed so far that there is a newer version.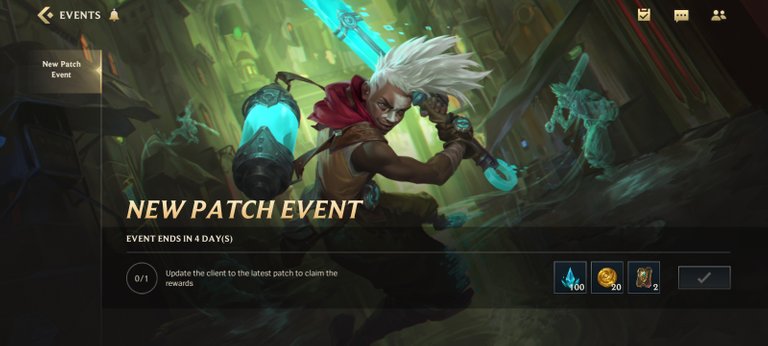 If you also play League of Legends: Wild Rift, then feel free to add me as a friend in the game. We can play together. I regularly play with this game. Nowadays this game is one of my favorite games.
Good luck and have fun.
Have a nice day. All the best. Greetings and much love from Hungary.
---
---