We Have A STATEment To Make!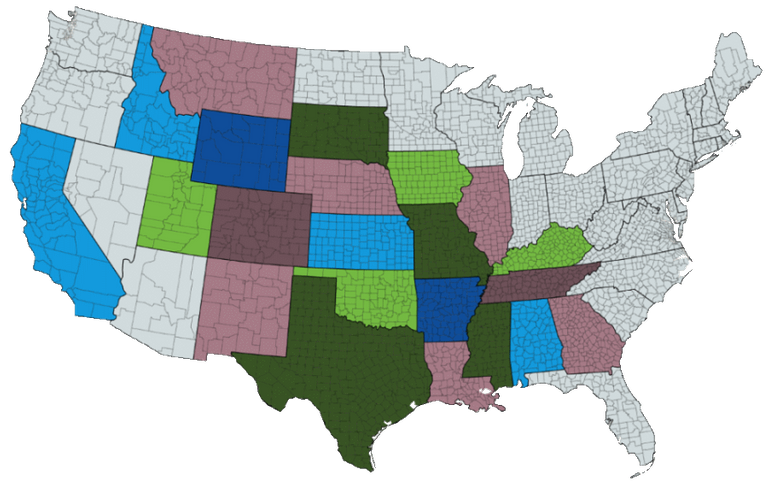 The states we have visited as of June 2022.
One of the things we love to collect are counties of the United States. Because counties are within the states, we are able to count off those states. It is very much a win-win for us. So far at this point we have visited 44% of the states (22 out of 50).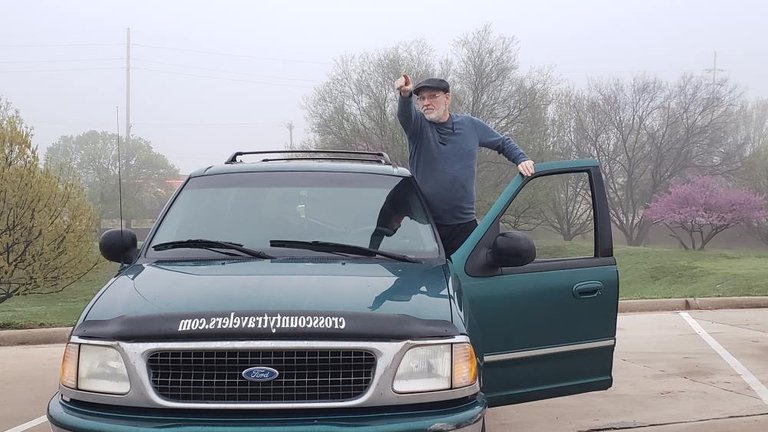 Scott is pointing out the way to start a county grab.
The states we have visited are Alabama, Arkansas, California, Colorado, Georgia, Idaho, Illinois, Iowa, Kansas, Kentucky, Louisanna, Mississippi, Missouri, Montona, Nebraska, New Mexico, Oklahoma, South Dakota, Tennessee, Texas, Utah, and Wyoming. Unfortunately, we did not always think of getting us and the state sign. I'm not sure why, but we just did not.
The photo below shows the state signs; well, many of them. Some have us in them, some we just didn't think about stopping. However, you will find a few that are of locations within the states we did not get a sign photo.
I guess we will just have to go back and get those signs with us in them. Oh, darn.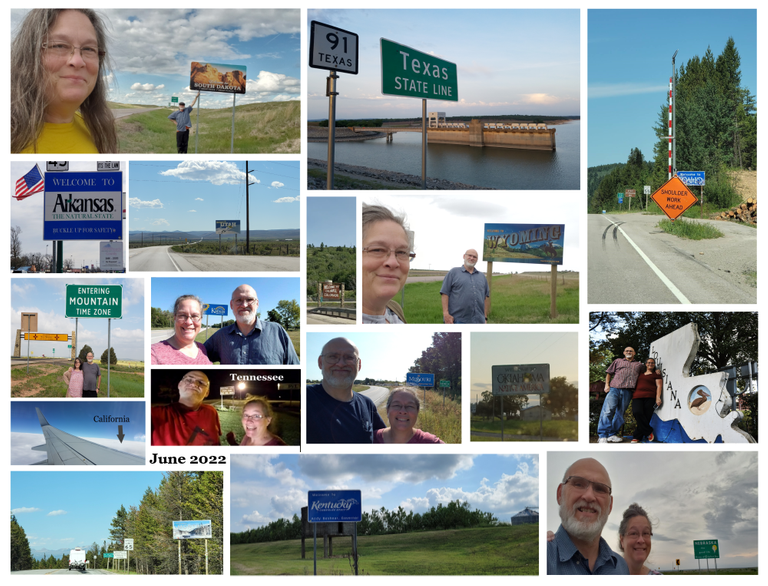 As we travel, we try hard to get signs that show "WE'VE BEEN HERE!" It is always fun to figure out how we will pose and show off our travels. What type of traditions does your family do when you travel?
Thank you so much for taking the time to read our blog posts.

We appreciate it so very, very much!





---




* My posts may occasionally contain affiliated work-related links because our Cross County Travels website
and our YouTube channel are also our accounts.

* The photographs on our posts are taken with my own camera
and with Scott's help!

* Blog graphics such as various "flyers" will be cited at each occurrence.

* Clipart used are from https://www.cleanpng.com/
and/or https://pixabay.com/.

* While the Bitmoji Characters of Scott & Ren are from Bitmoji,
the compilations are my own.

* All words and images are mine (unless otherwise indicated),
and can also be found on my various social media accounts:

OUR FACEBOOK

OUR WEBSITE
cross mentions are spreading the word.

---















---
---