Preparing for a Roadtrip - Road Snacks

Scott and I haven't shown you how we prepare for some of our county grabs. Normally if it is just for the day, we pack a small cooler with ice, water, other cold drinks like tea or soda, and some snacks. Often we do this right as we head out so everything is fresh. Today I wanted to show you one of our really quick country grab "snack-n-go" stops.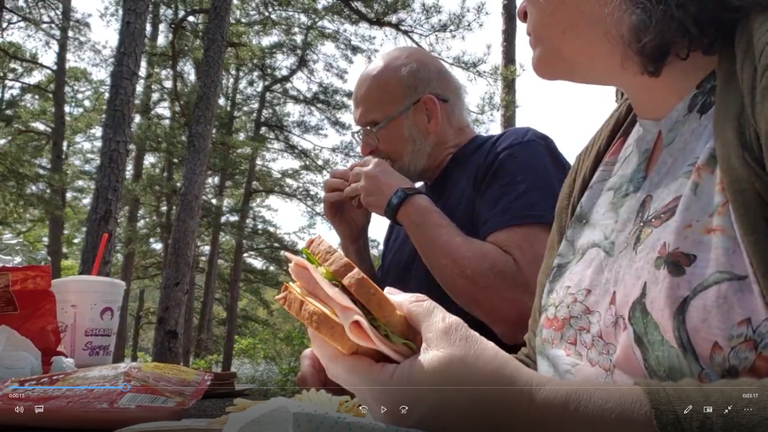 Stopping at Clayton Lake State Park in Oklahoma for some lunch.
Often times we will take sandwich makings so we can quickly stop in at a new state park to enjoy the surroundings and stretch a bit. We have found these breaks help to make the travel easier and a lot more interesting. It also enables us to not sit in the car for six to ten hours without a break.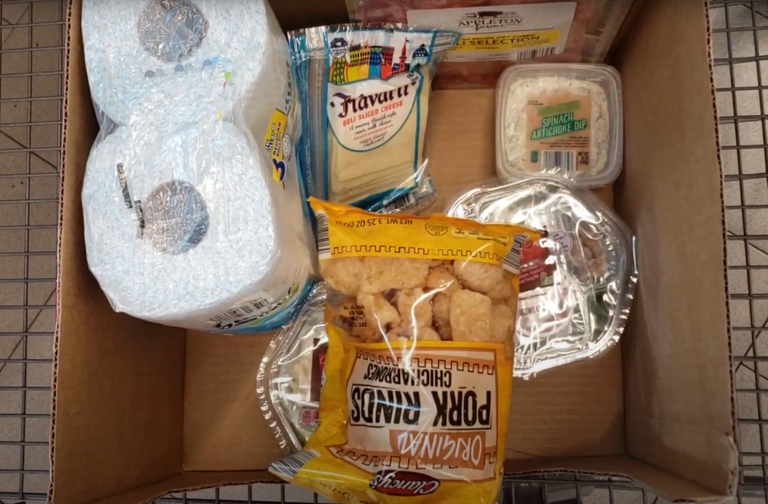 Basics we get for a day trip; salad, cheese, fruit, chips, and a nice dip.
Day trips for the country grabs are so much easier than the long ones we often take. This is because we do not worry about lodging/camping and we do not need to figure out how to store the food correctly so we don't become ill from food going badly. Most of the time we take quick salads, cheeses, and so on. Much like the photo above.
As for the paper towels, we have changed to reusable ones made by a good friend of our Heidi
The Cycling Seamstress
. When she made these and I tried them for the first time, they were awesome! It has really changed the way we use paper towels now; we don't. If you are interested in purchasing some yourself, please click
The Cycling Seamstress
or the image below to get there.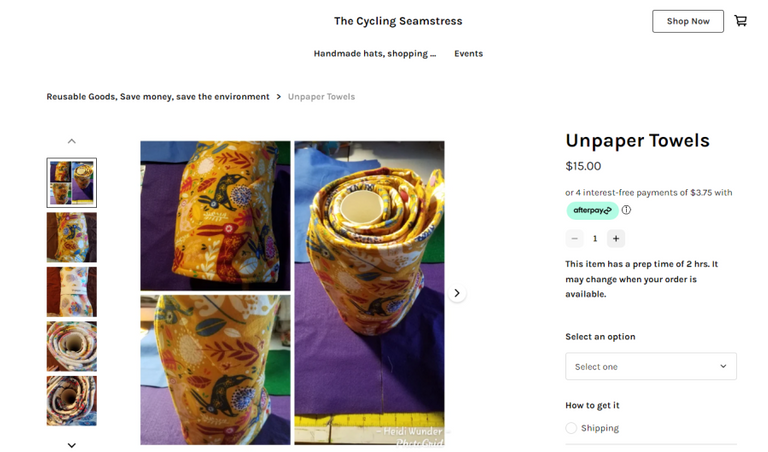 The website for The Cycling Seamstress.
We are not getting any money or advantages from telling you about The Cycling Seamstress. I just wanted you to know how awesome she was and give you the opportunity to purchase some of her awesome things!
When you take a quick little day trip is there anything you do special about food? I know we use to eat out a lot, but it got extremely expensive and we found we could do more traveling if we fed the car instead of feeding ourselves food we really didn't need. Going out to eat fast food is not only expensive, but extremely unhealthy. However, that is a completely other subject.
Thank you so much for taking the time to read our blog posts.

We appreciate it so very, very much!






---




* My posts may occasionally contain affiliated work-related links because our Cross County Travels website
and our YouTube channel are also our accounts.

* The photographs on our posts are taken with my own camera
and with Scott's help!

* Blog graphics such as various "flyers" will be cited at each occurrence.

* Clipart used are from https://www.cleanpng.com/
and/or https://pixabay.com/.

* While the Bitmoji Characters of Scott & Ren are from Bitmoji,
the compilations are my own.

* All words and images are mine (unless otherwise indicated),
and can also be found on my various social media accounts:

OUR FACEBOOK


OUR INSTAGRAM
OUR TWITTER
OUR WEBSITE
cross mentions are spreading the word.

---



---
---