Vintage Magazine Adverts
A couple weeks ago @pooky shared some old magazines and, during discussion, I had mentioned that I had some old adverts for vintage phonographs, also from old-as-sin magazines. Between then and now I have found some of them!
First up is an adverts for this old Brunswick. I have a Brunswick and it's an incredible machine. This particular advert mentions the Ultona reproducer, which allows the one machine to play a variety of different record types. If you've listened to my livestream/podcast you've likely heard me mentioning just how brilliant the Ultona is. I'm positive that it would have been more widespread had the industry not begun to move toward a "standard" needle-cut type record.
Next up is a great advertisement for a Victrola, perhaps the most well known brand from the era. I have a couple of phonographs that look just like this one. The Victor Talking Machine Company also had the rights to use the HMV Nipper logo with the dog!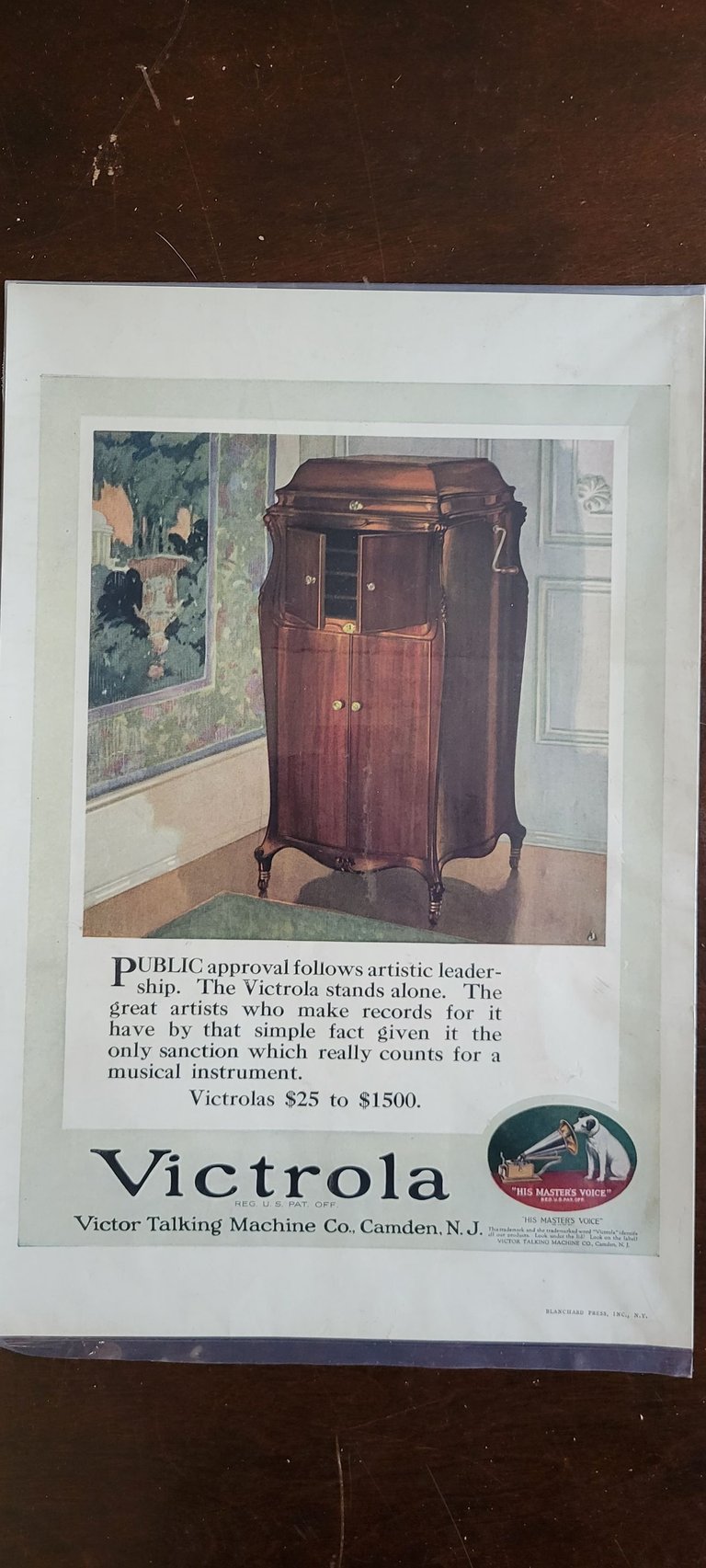 Those first two adverts were pages from a magazine; I do not know which magazines they came from. These next two, however, definitely came from The American Woman magazine, of which I have both complete copies: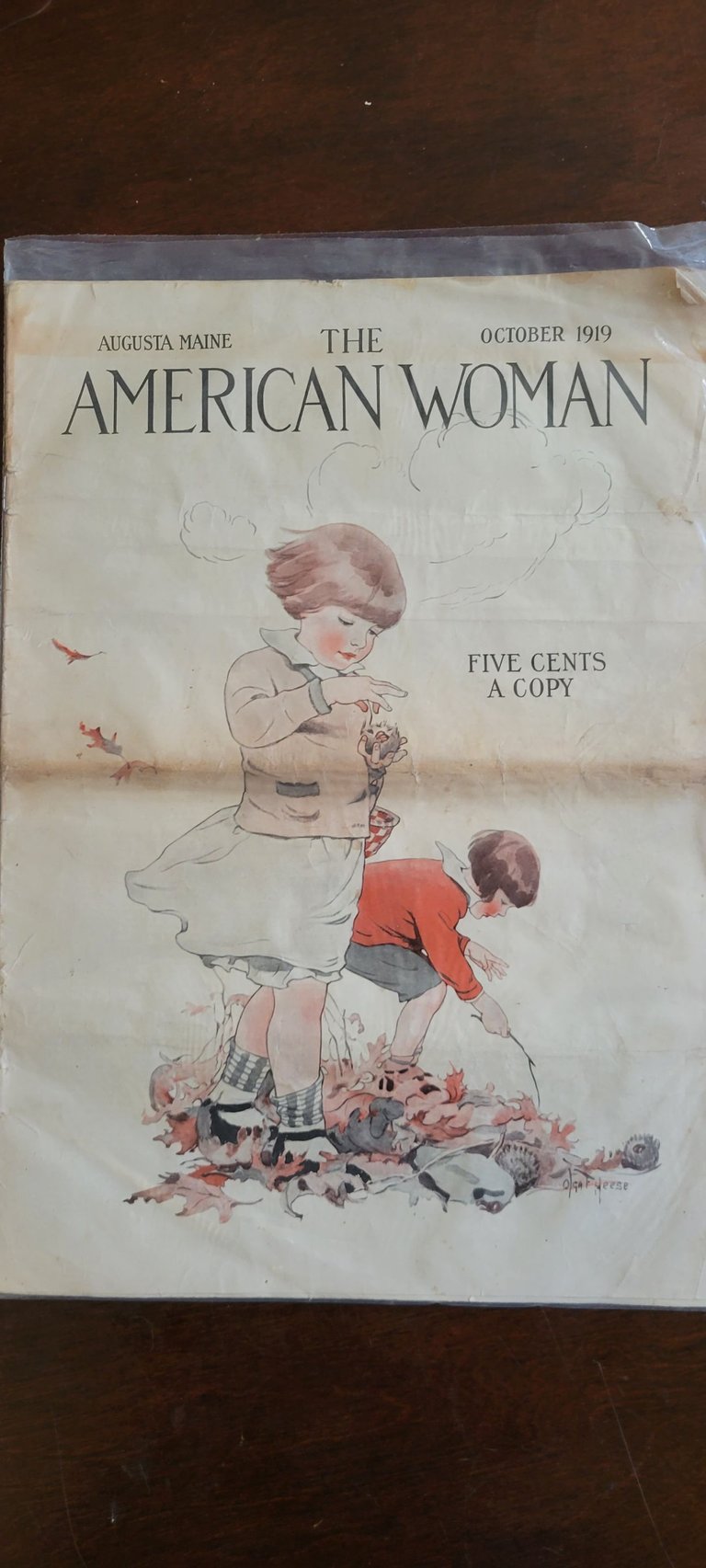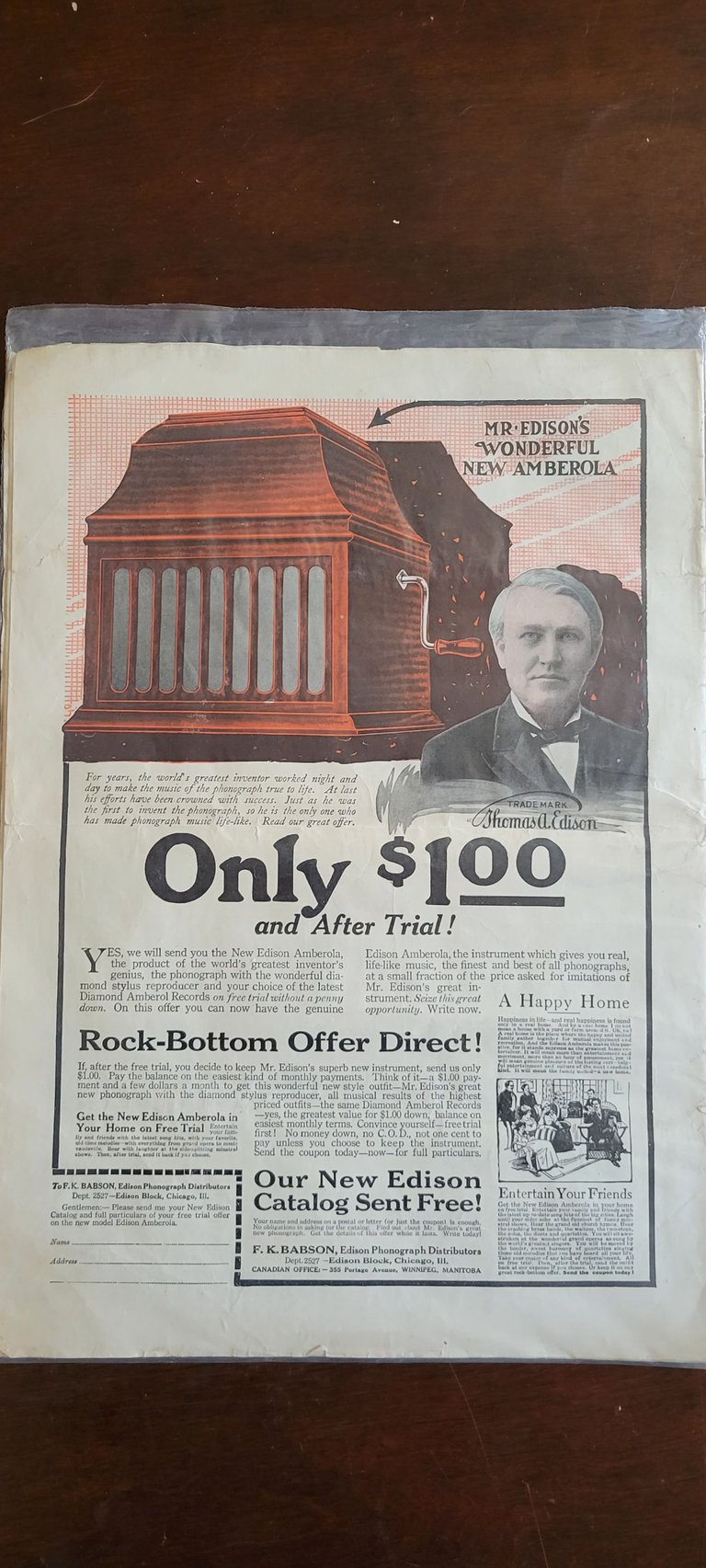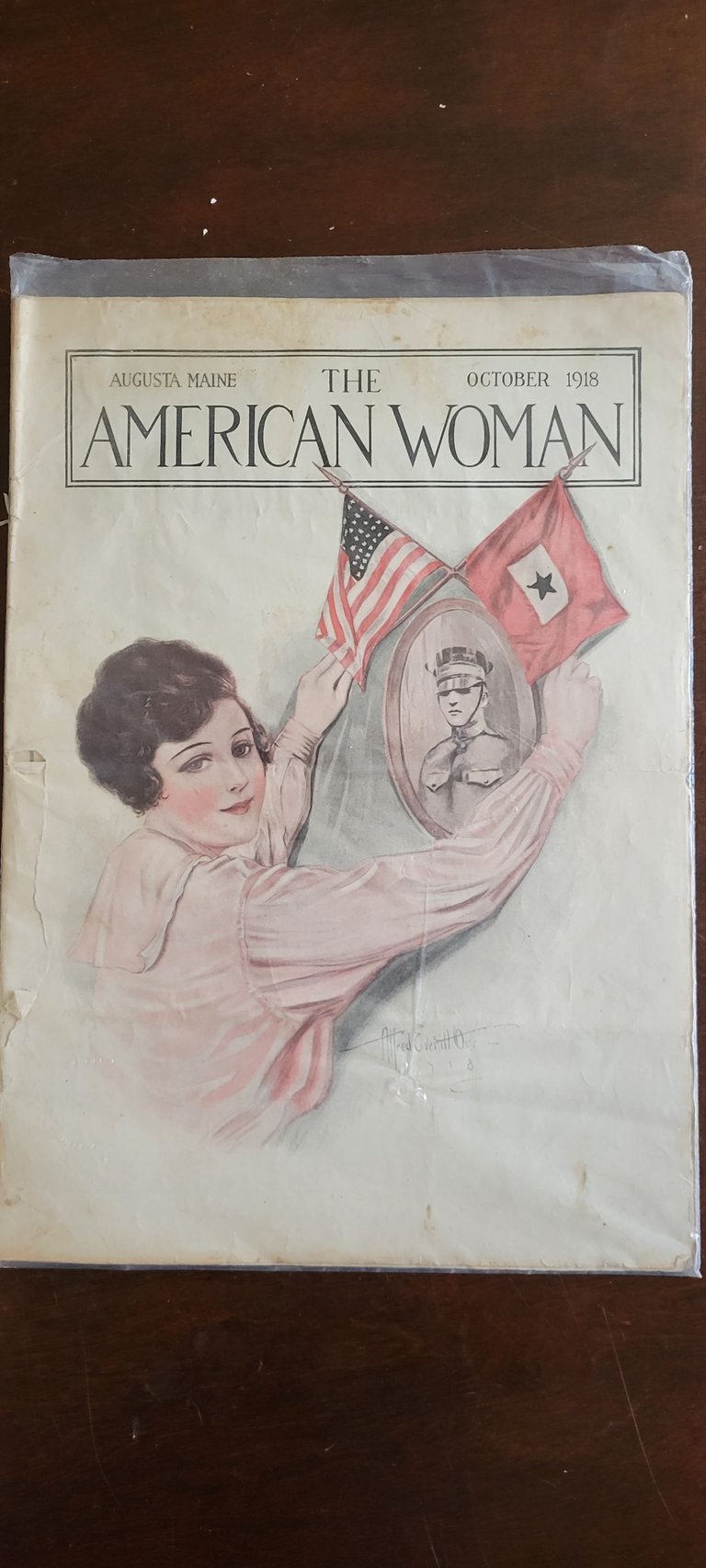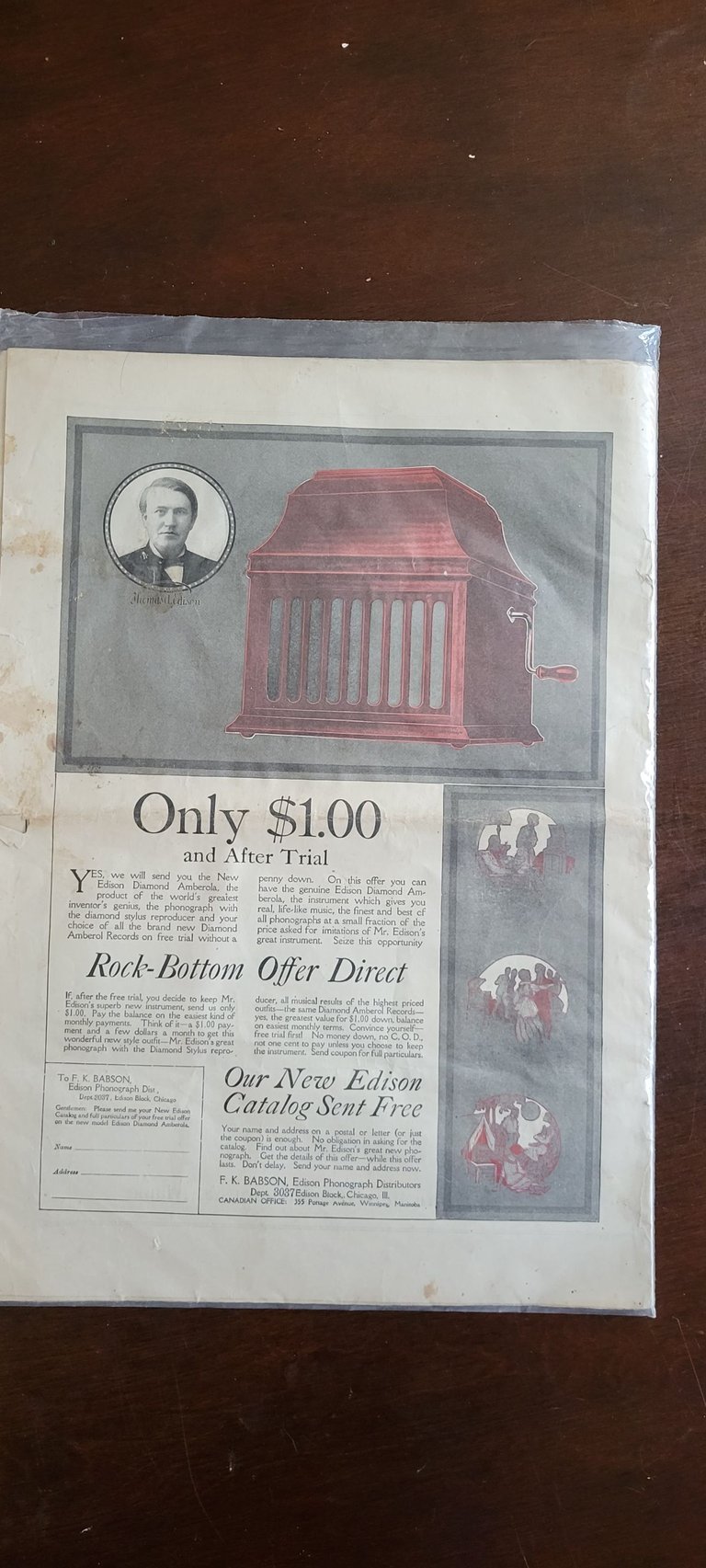 Sadly (for me) I do not have an Edison Amberola phonograph. At least not yet.
The last advert is also for an Edison. Today we refer to "records" as flat discs; originally, however, they were cylindrical in shape.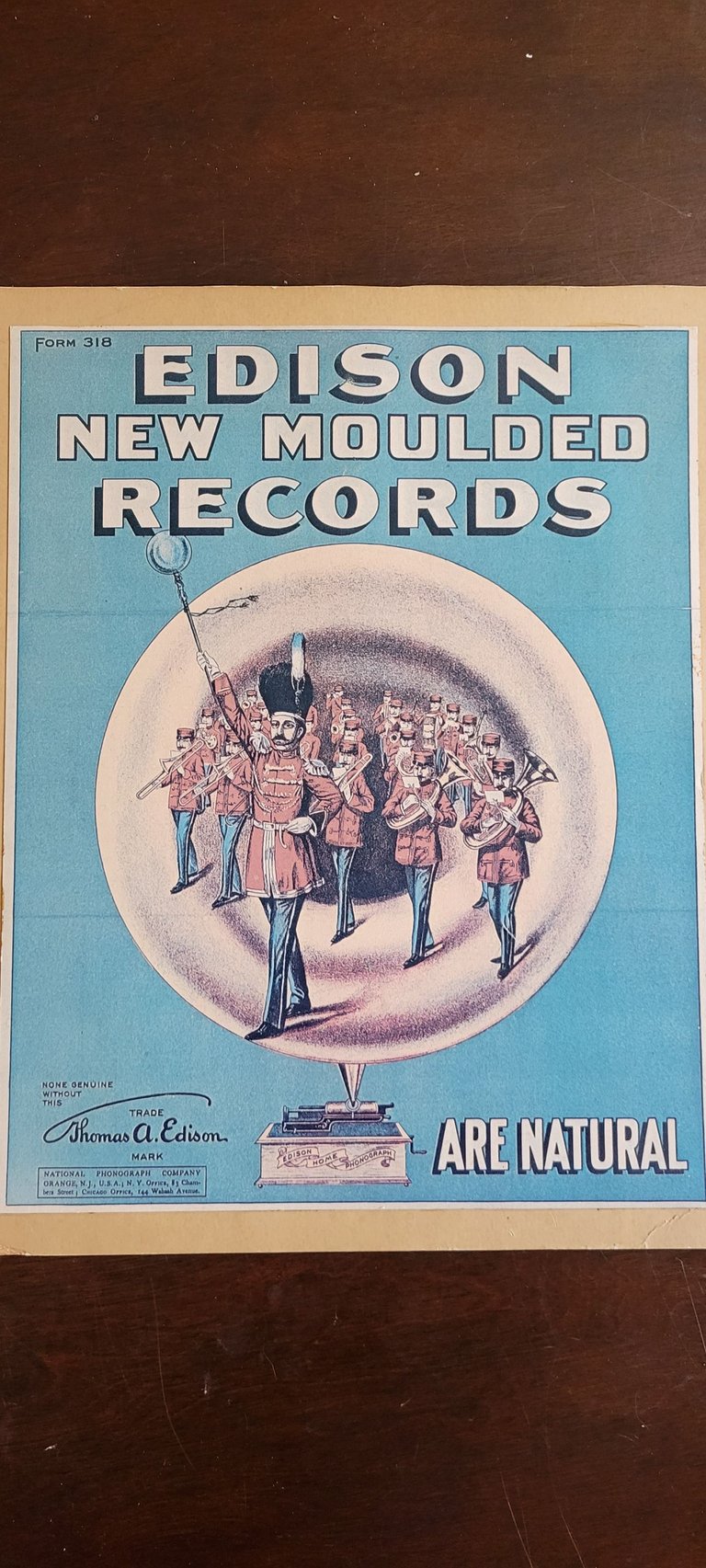 The Edison phonograph in this picture is an "Edison Home", which can play both 2 and 4 minute cylinder records. I do, in fact, have one of these, though it needs repair. As soon as it's spinning and playing, I am absolutely going to feature it on my Three Tune Tuesday livestream.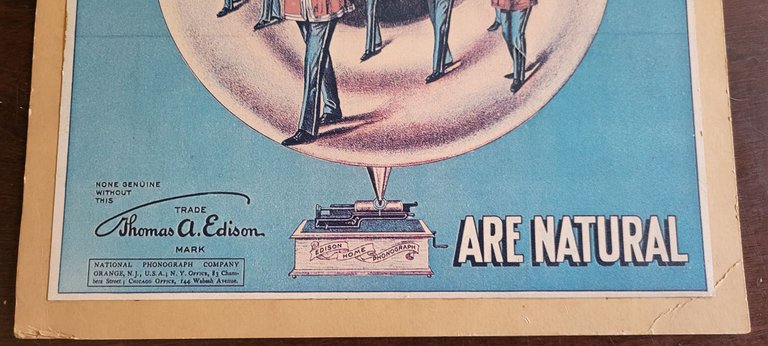 I've got some others, somewhere. When they are organised I will definitely share them!
---
(c) All images and photographs, unless otherwise specified, are created and owned by me.
(c) Victor Wiebe
---
About Me
Sometimes photographer. Wannabe author. Game designer. Nerd. 
General all around problem-solver and creative type.

---
Blind Skeleton


Online Radio: https://blindskeleton.one/radio/
Three Tune Tuesday Live Stream: 12:00pm (noon) EST
Frogs of War Games

Tidwick

The Feet Community

What I Learned Today

---
---