Goodwill was Good to Me!
Today was going to be a lazy day. A long, lazy day where we did a lot of nothing. And we did! And it was glorious. At least, it was until we decided we wanted to get out. So the youngest and I made a decision to go swing by Five Below and the Goodwill that was aboot right beside it. We opted to go to Goodwill first and were not dissapointed.
One can never be sure what one will find at Goodwill. There are always clothes, which I'm never interested in, but beyond that it's always a crapshoot.
Today we rolled a 7.
First, my son found a new game: Tetris Link. It's a physical 2-4 player Tetris game which thrilled the Boy to no end since Tetris is one of his most favourite games ever. Ever! To celebrate we played various Tetris soundtracks on the way home, and then played the game after getting home. It's really quite fun!
On my part, I hit a small motherload. My collection of 78 rpm records just took a big jump!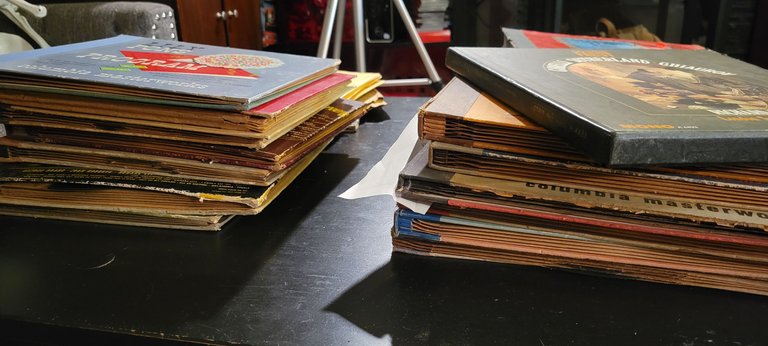 That looks like quite a bit. But wait! There's more!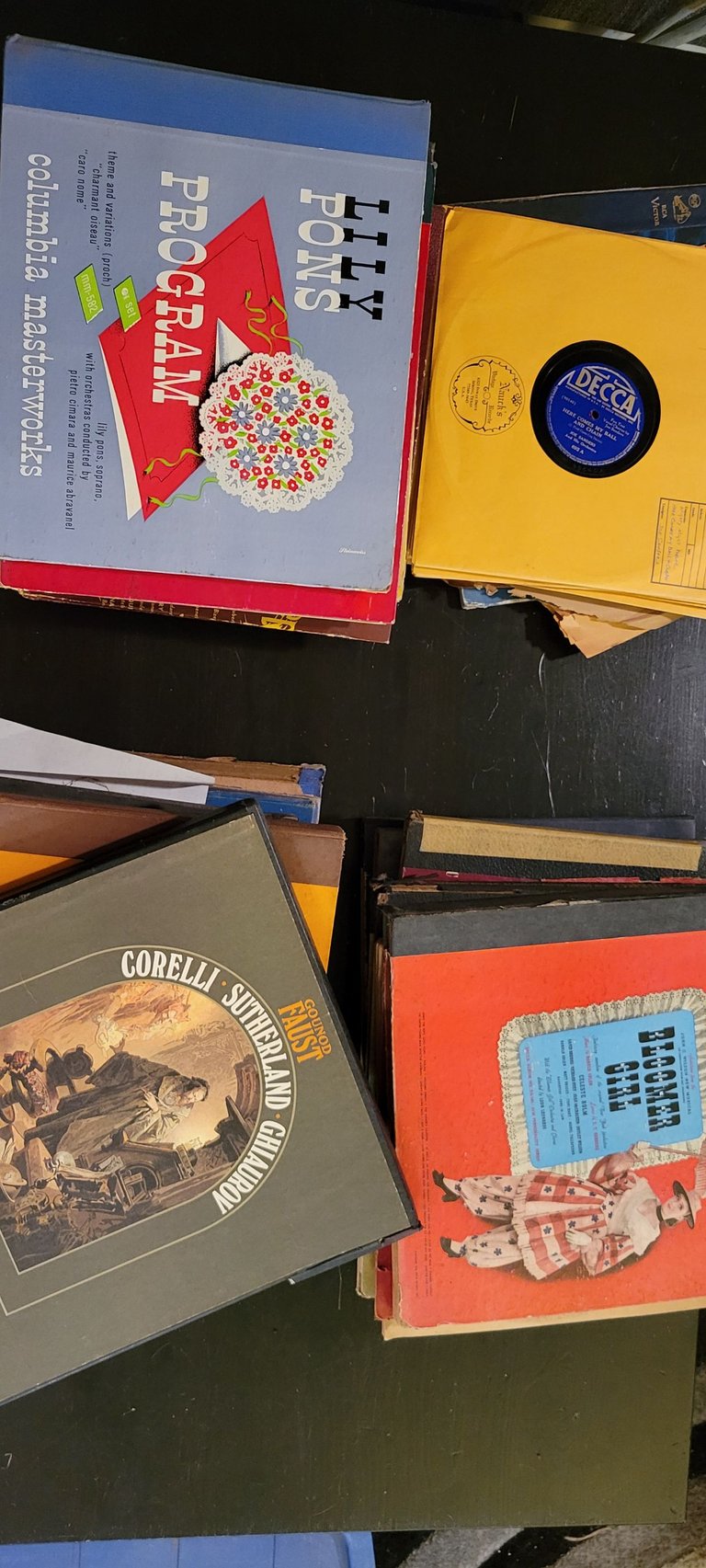 Lookitem all! There were a good 23 books of records, each with at least 3 records (most have 4 or 5) and several standalones.
Now, most of them I wouldn't look for on my own or buy if they were just there, but being that they were all together at only $2.99/book I figured I'd scoop them all up.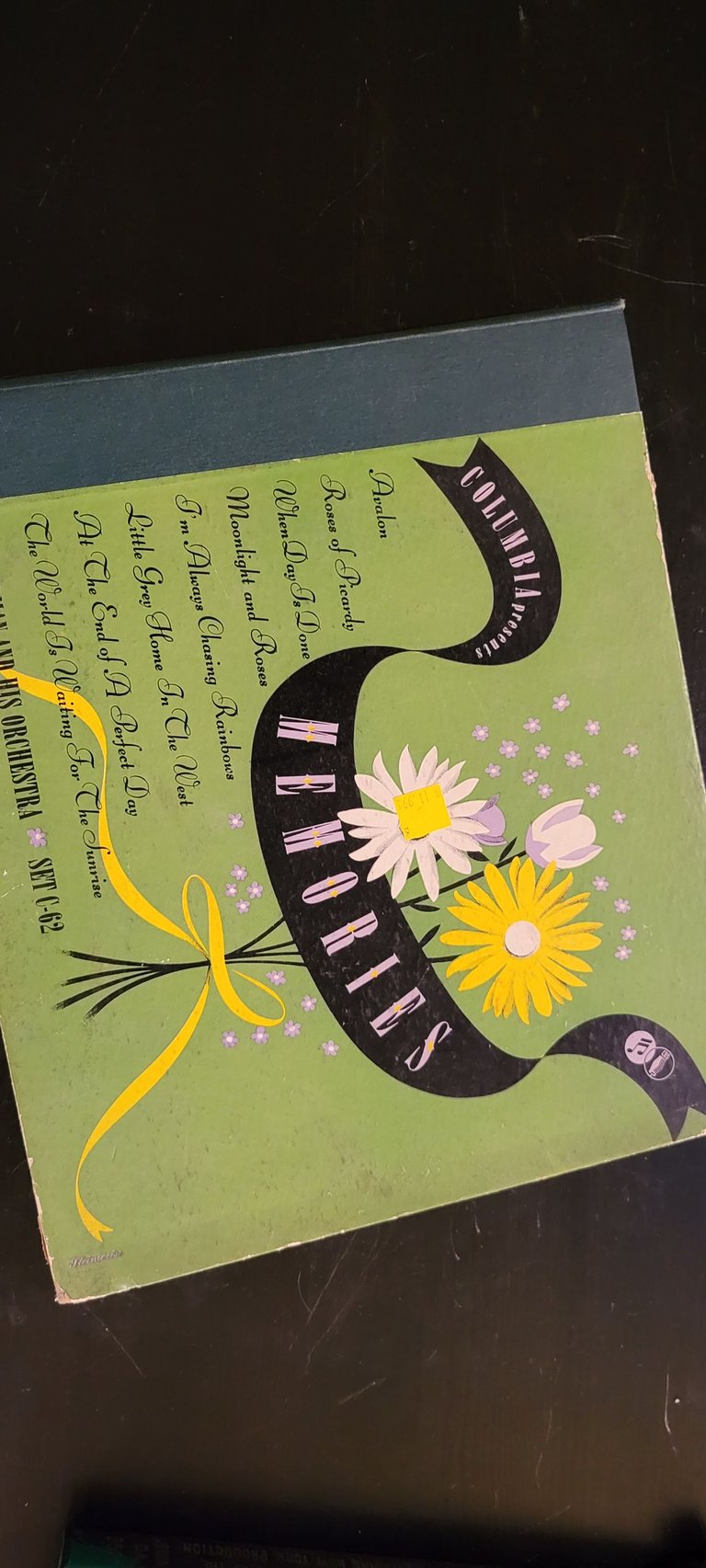 Most of these records are "newer," in that they were recorded in the 40's or 50's. These records should not be played on my acoustic phonographs, as both the record and the phonograph's "sound reproducer" would be damaged. But they are still 78's!
I have not listened to Oklahoma! before, but thought I might after grabbing it.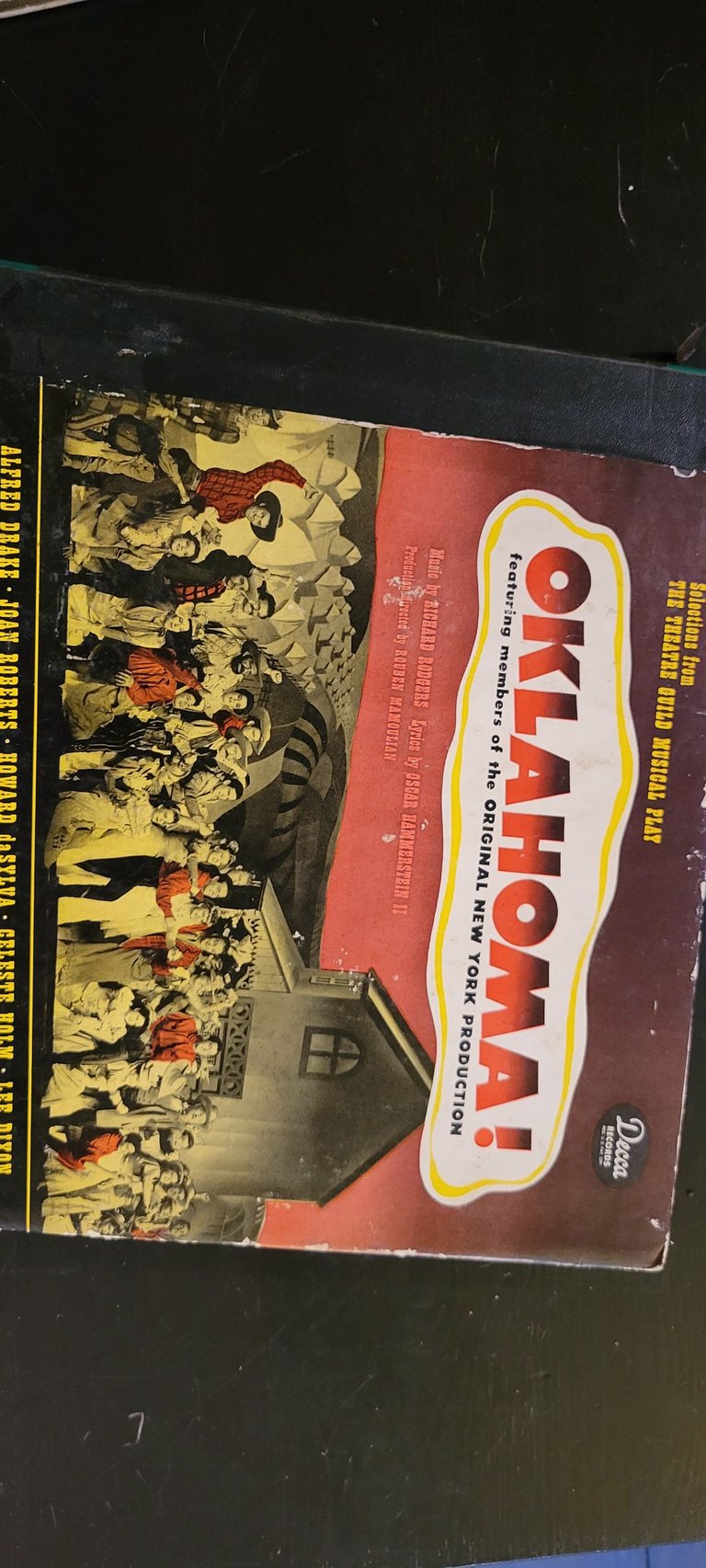 Alas, after getting it home I saw this carnage inside: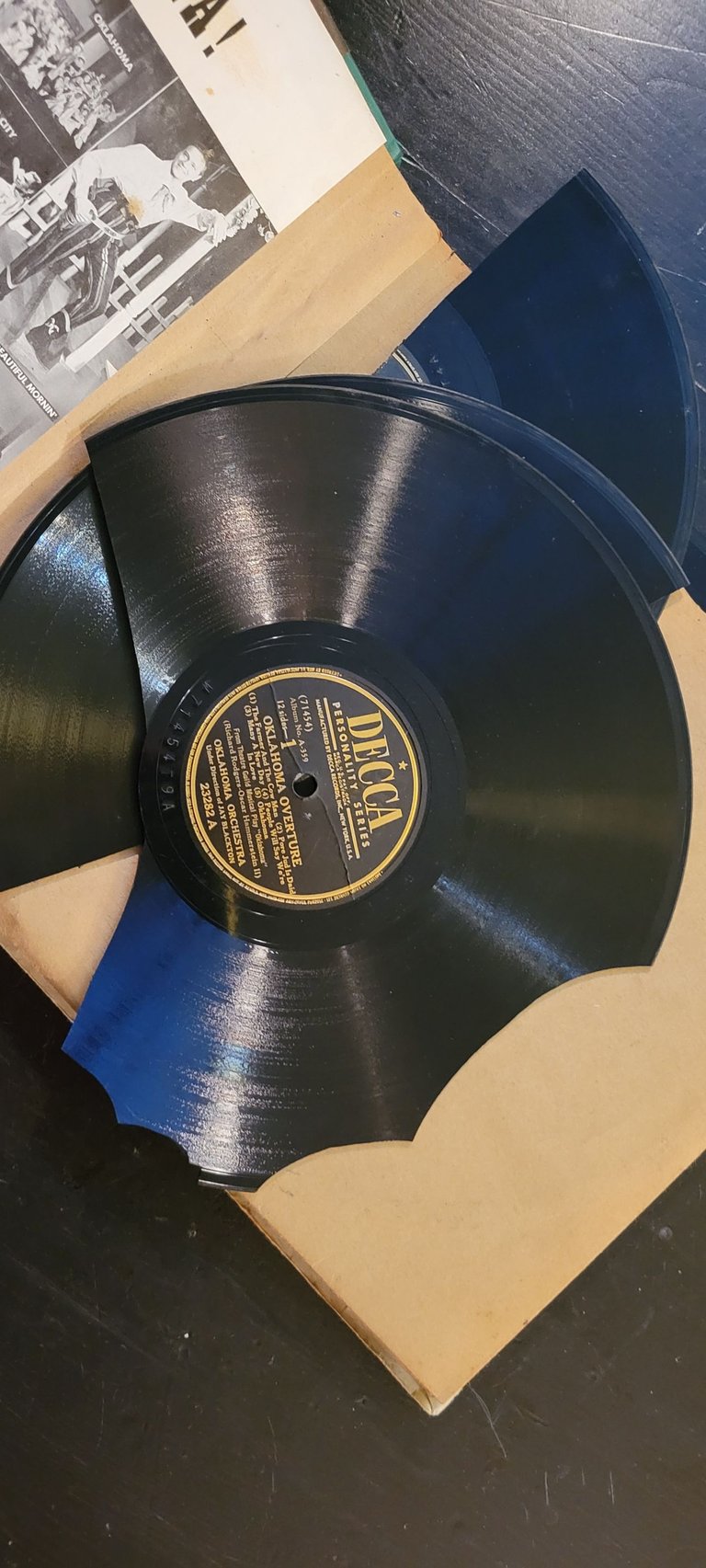 This made me sad. Thankfully the vast majority of the records were not damaged, but it's still sad to see.
Now, I'm not sure what's in this set, but I am certainly looking forward to find out. I'm all for laughing at every possible chance!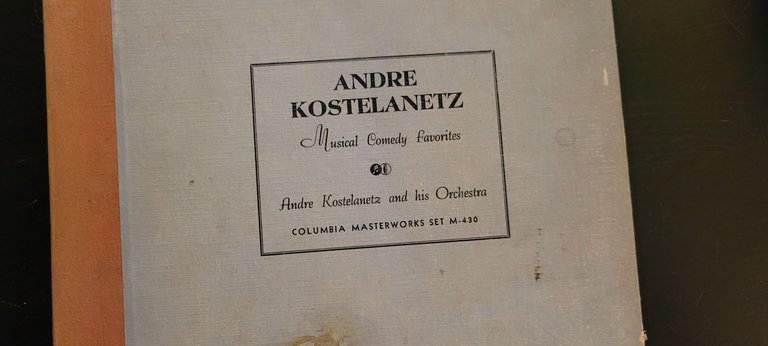 I chose not to photograph every book because that gets old really quick. Suffice it to say that I'm really thrilled with this find. I really need to stop looking, because I'm running out of places to put these. The bigger issue is that I'm going to need a new turntable to play these 40's and 50's records!
Something just like this.
Which I also picked up today.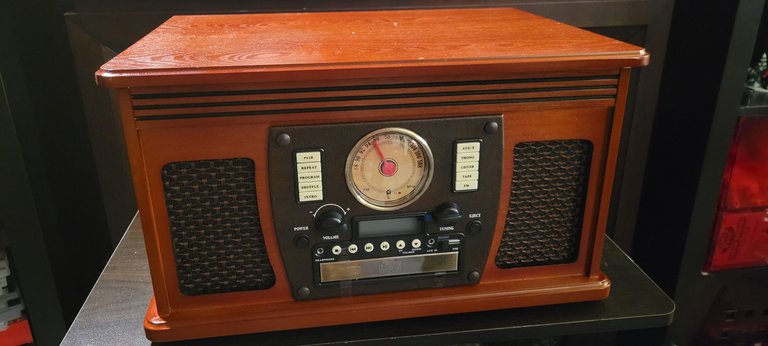 For me, this was a #marketfriday on a #sublimesunday! Talk aboot multitasking!
(c) All images and photographs, unless otherwise specified, are created and owned by me.
(c) Victor Wiebe
---
About Me
Amateur photographer. Wannabe author. Game designer. Nerd. 
General all around problem-solver and creative type.

My Favourite Tags

---
---