Fire Hydrants, Sepia Saturday Style

Today was a great day weatherwise, and it was a good day to get out of the house. It would have been great to get into the Great Outdoors, so to speak, but that was not to be. Instead, my youngest and I went for a walk in the "Star Campus" on the University of Delaware campus, primarily to take photos of fire hydrants for #sepiasaturday.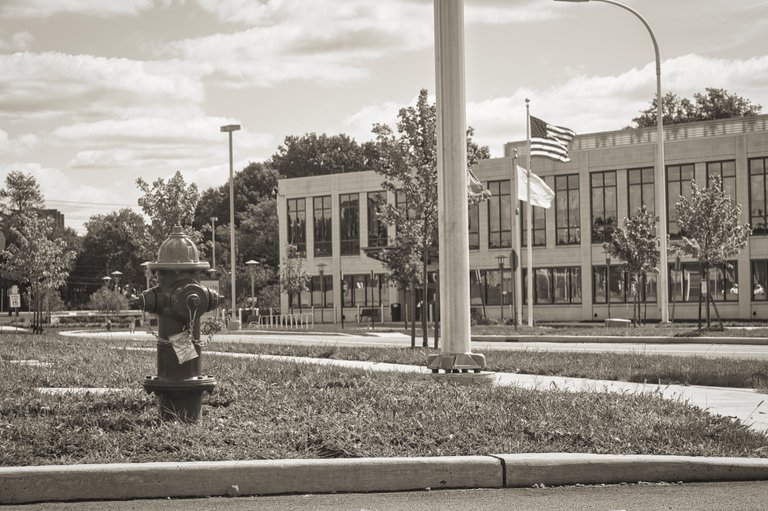 Star Campus itself used to be a Chrysler plant that manufactured Durango's. I knew people who worked there. Chrysler shut the plant down a number of years ago and put the huge plot of land up for auction. The University of Delaware bought the land and is building up to be a Stem, Technology, and Research (STAR) campus. Half of it is yet to be developed.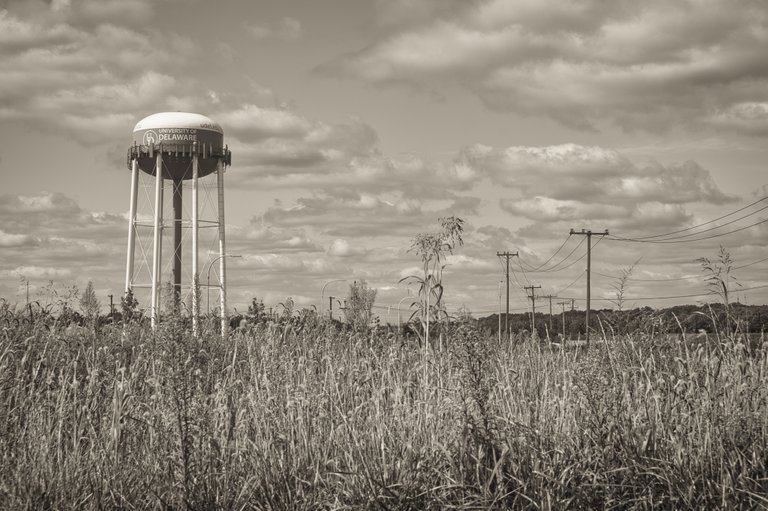 The above picture looks like it might be taken in the middle of the open prairie. Immediately behind me, however, is the first picture above. Interesting how a change of view can modify perception.
And here is my son also taking a picture of the water tower. It's really a fascinating structure in and of itself. It looks like an apocalyptic wasteland.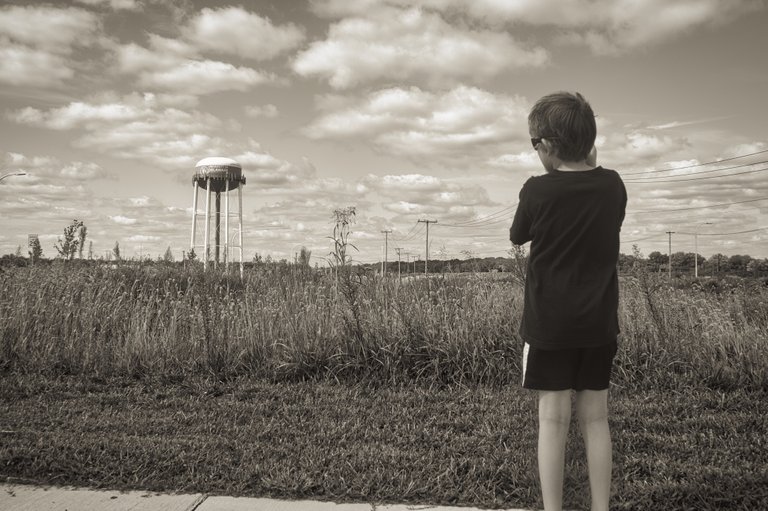 According to wikipedia (here), the Star Campus is 272 acres in size. A campus of that size has more than a few fire hydrants, for sure!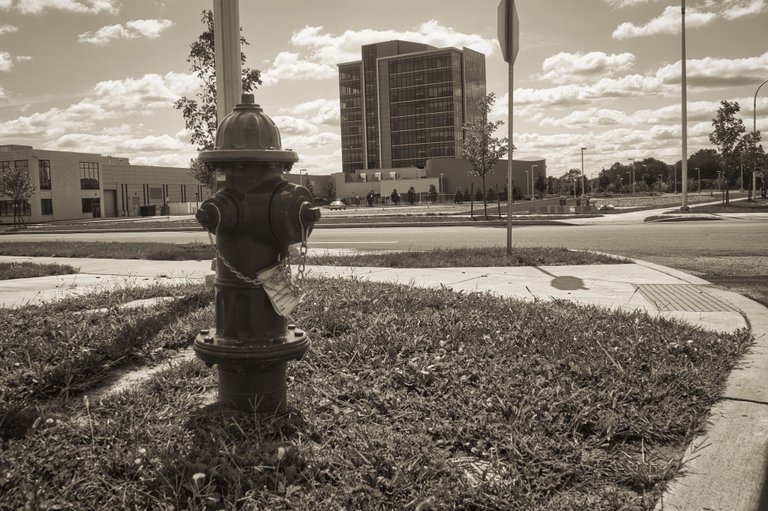 With the campus still only partially developed, many of the hydrants sit between advanced buildings (these pictured here in the next photo are amongst the tallest in the city; I kid you not), yet others sit seemingly without much around.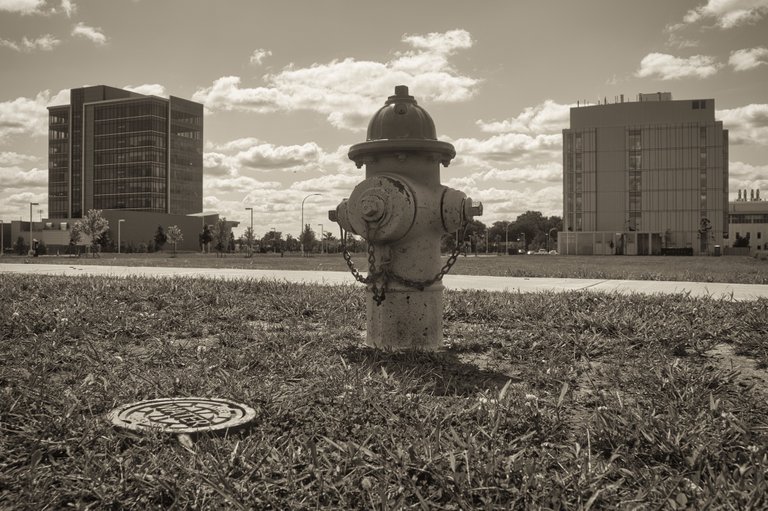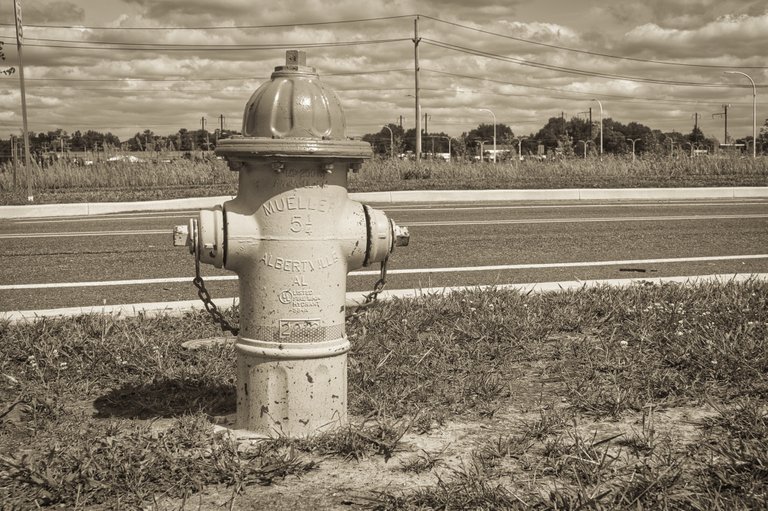 As I was walking around with the boy he kept asking me why I am so infatuated with fire hydrants. Honestly, I don't know, but I discovered as I was taking pictures that I grew increasingly fascinated with the water tower, too. I'm thinking that water towers might be my next infatuation.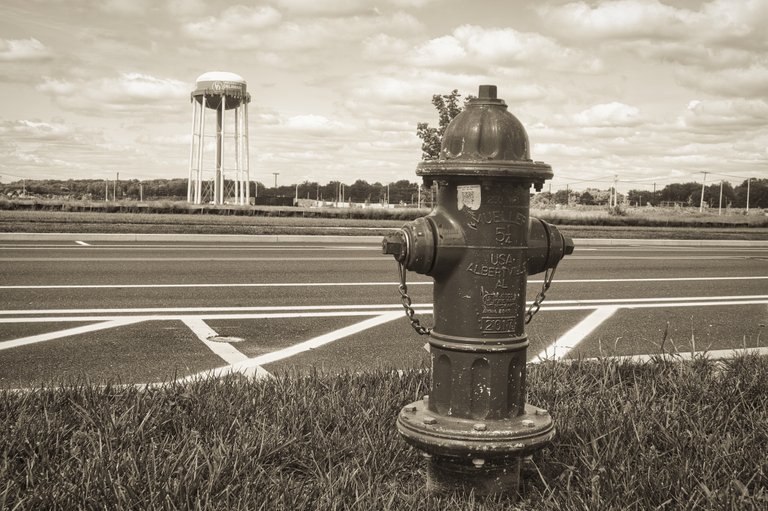 Fire hydrants and water towers share some similarities, notably, water. I think having pictures of them together is rather fitting.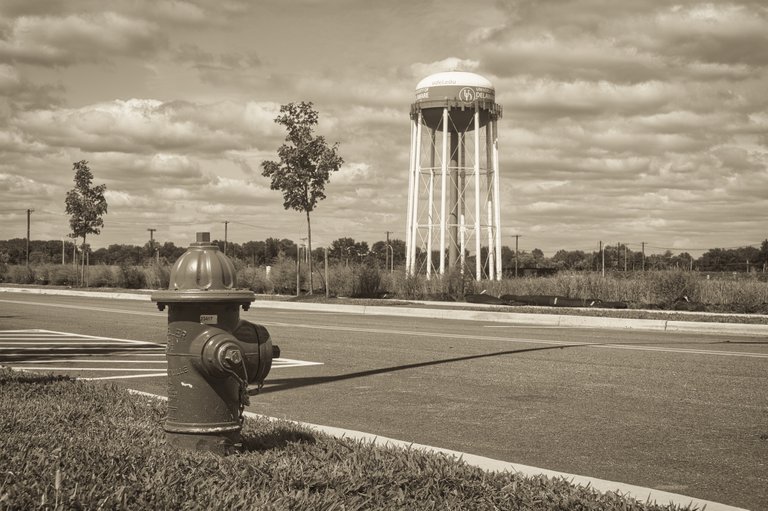 Here's one more of the water tower. Edited for sepia, it really reminds me emotionally of home, back on the western Canadian prairies. My dad lives in Airdrie, Alberta, and I remember when I would go to visit him, at the time, the Airdrie water tower was the tallest structure for miles around, and was easily visible from a couple miles away.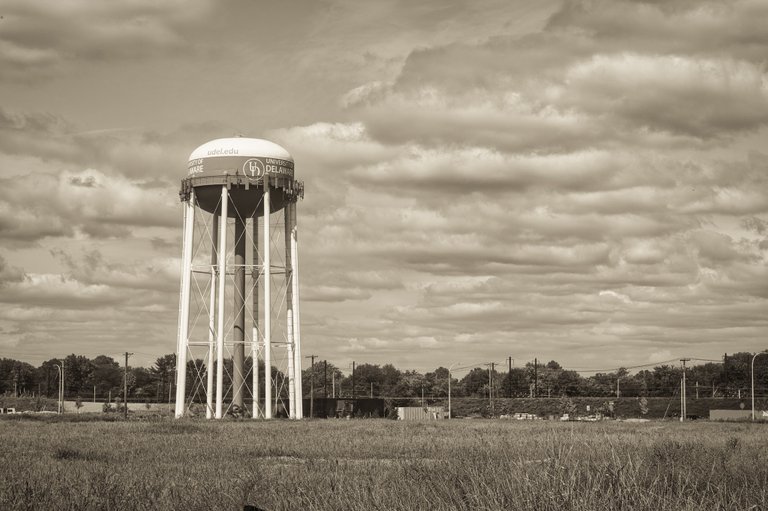 And two final fire hydrants to close out the post. This next was nestled in a small garden. What really struck me about this particular hydrant was not it's location, but it's colour which, of course, you cannot see in sepia. I'm breaking taboo and posting the original right after, because it looks just too neat.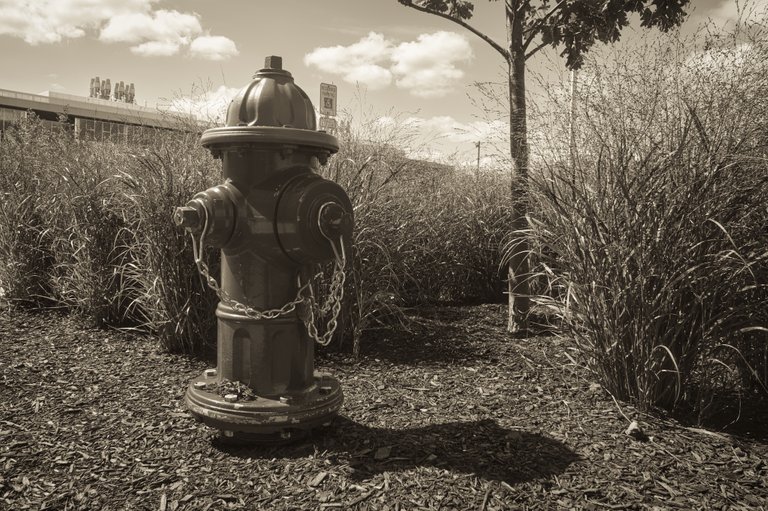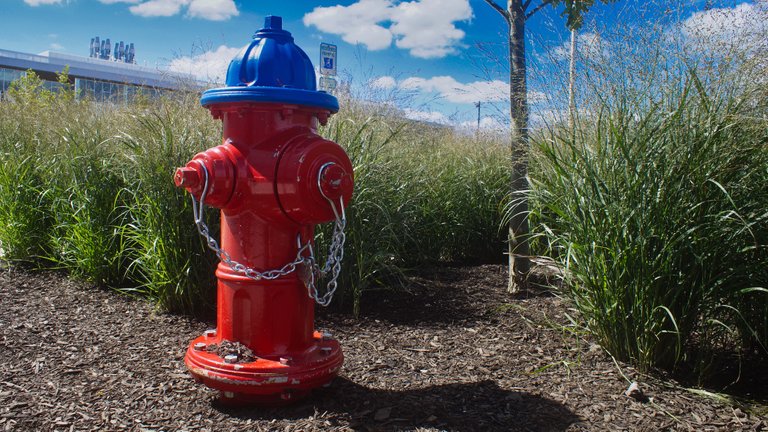 And on the way out I came across little stubby here. I've never before seen a fire hydrant look like this one. Unfortunately I had to stop on the side of the road and didn't have the time to go around back to photograph the maker, but I'll go back on my bike sometime soon to do just that. In the meantime, here it is in all it's stubby glory.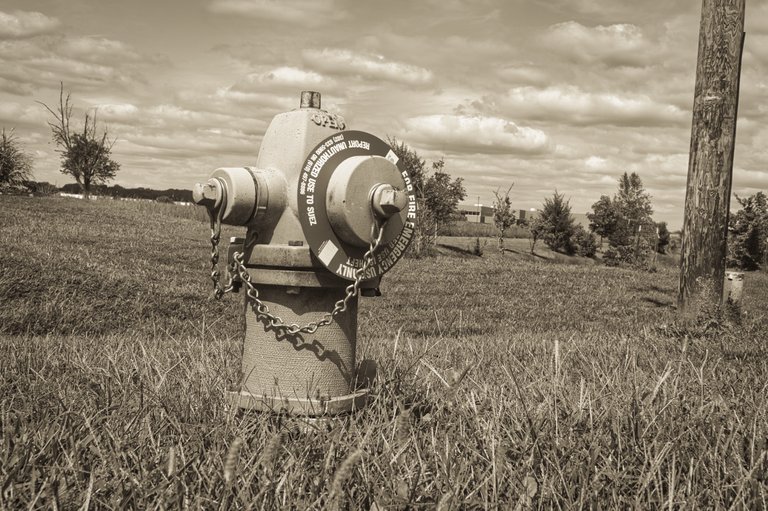 ---
(c) All images and photographs, unless otherwise specified, are created and owned by me.
(c) Victor Wiebe
---
About Me
Amateur photographer. Wannabe author. Game designer. I dabble a little in a lot. General all around problem-solver and creative type.
Founder of Photo 52 weekly photography competition.
Expert generalist. Jack of all Trades.
Dad.
Tags I Use




---
---