Apple Butter Festival
I try to keep my weekends as open as possible for Fun Things To Do with the children. We/I try to keep a "work hard during the week and play during the weekend" mentality. Often that works, but sometimes it doesn't; the last few weeks have been devoid of fun outings, which is something I really tried today to change.
My youngest has a pottery class Saturday mornings. We decided that after his class we would check out a nearby Apple Butter Festival. I had no idea what to expect other than that it was being held on a piece of ground with some old abandoned buildings that I had always wanted to photograph.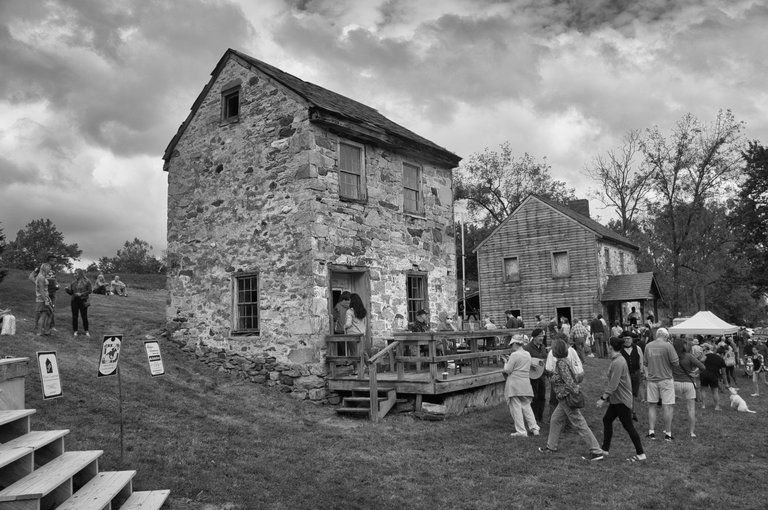 I'm honestly not exactly sure what these buildings were originally intended as, though they do look strikingly like stone houses. My youngest boy does not do very well with crowds, or bright sunlight, or loud noises, all of which were out today in abandon, so we did not stay very long. We stayed long enough to smell some of the apple butter simmering (I grabbed some photos on a film camera, not digital) and for me to snap some other pictures, but not much longer than that.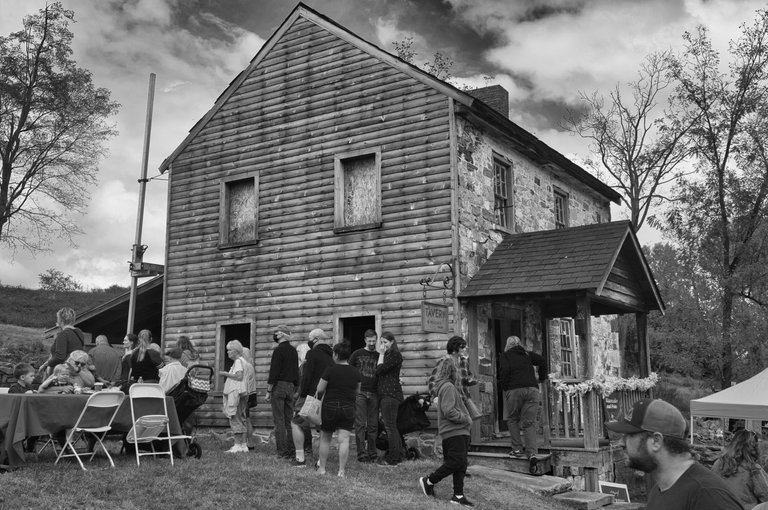 I did think it was neat that the festival organisers were actually allowed to use the buildings. This one building was "occupied" by a candle maker. I would have liked to have stayed to listen and chat but, alas, the boy was having nothing doing; he was already ready to Go.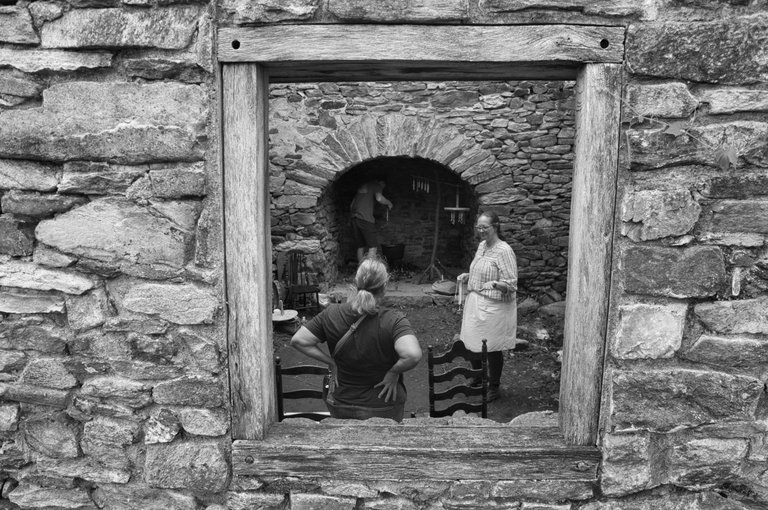 I also would have liked to have listened to some of the music, but I was already pressing my luck; if I had lingered much longer I'm sure my son would have performed a coup d'etat and left me hog tied in the field while he trotted off on his own.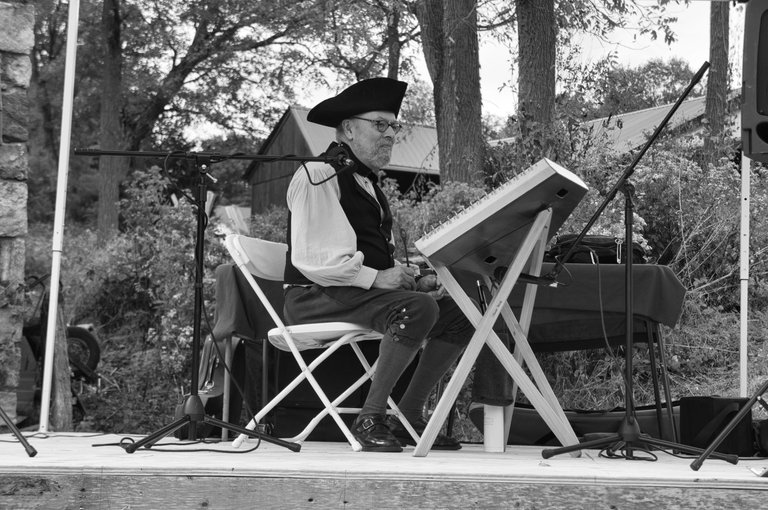 We did not eat. We did not shop. But we did get this photo of this impressive looking church, appropriately named Rock Presbyterian Church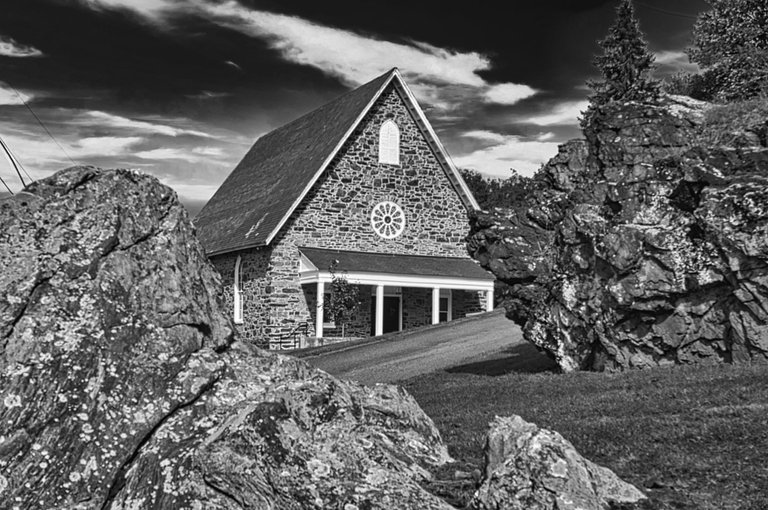 I'll need to go back on my own to get some less crowded pictures of the buildings. They do look pretty neat.
---
(c) All images and photographs, unless otherwise specified, are created and owned by me.
(c) Victor Wiebe
---
About Me
Amateur photographer. Wannabe author. Game designer. Nerd. 
General all around problem-solver and creative type.

My Favourite Tags

---
---