A Superb Piece of Engineering - The Brownie Shutter
My first ever Brownie camera is a pretty beat up camera. There is a hole in the bellows, the case is beat up, and the shutter is a little rough. Despite it's drawbacks, the shutter in particular is still a magnificent piece of engineering.
Here's a picture of the hole (it devastates me) and the shutter.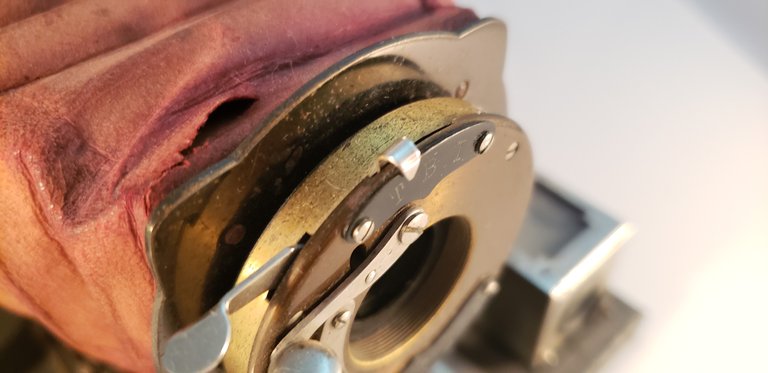 The shutter release itself is a feat of engineering that we just don't see today. It's over 100 years old, still superb, and it still works!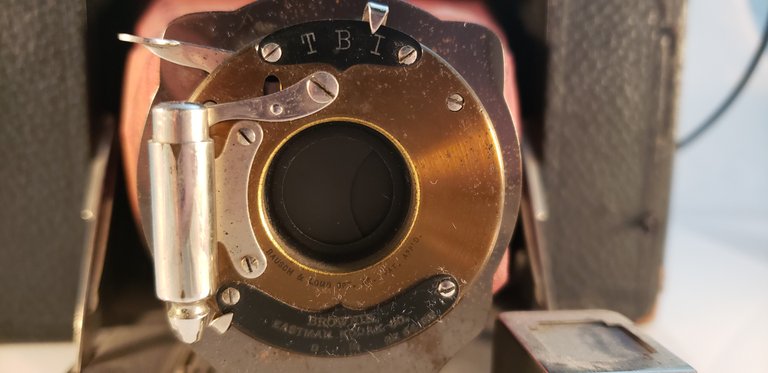 This shutter release, as old as it is, performs three distinct functions: the handle on the top, where the index finger would be, is the shutter release. The top of the this little piece of engineering, where the "T", "B", and "I" are, control the shutter speed.
"T" sets the shutter to stay open until the shutter release is depressed a second time.
"B" set the shutter to stay open as long as the shutter is depressed.
"I" sets the shutter to snap open and closed immediately.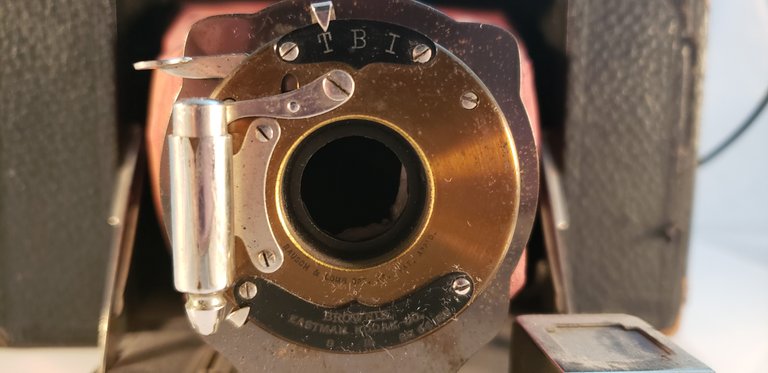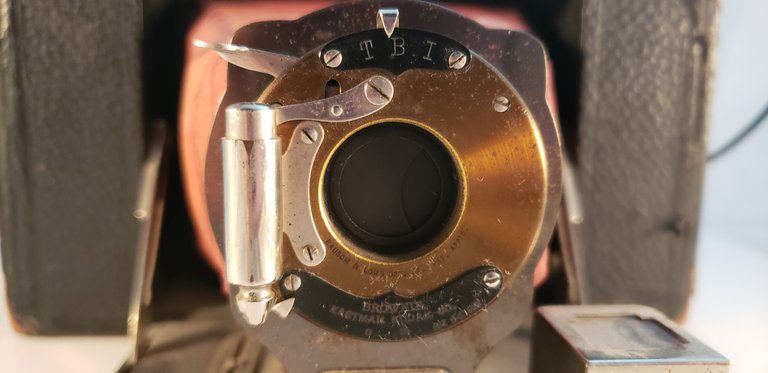 In addition to the shutter release and speed, this amazing contraption also controls the aperture, which is performed with the bottom part of the dial.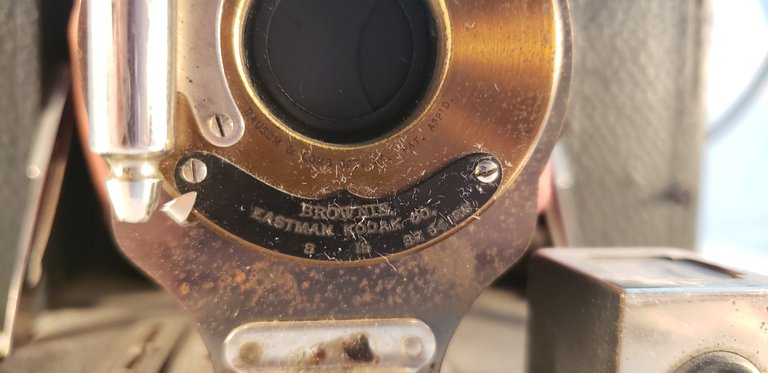 It controls from a large aperture...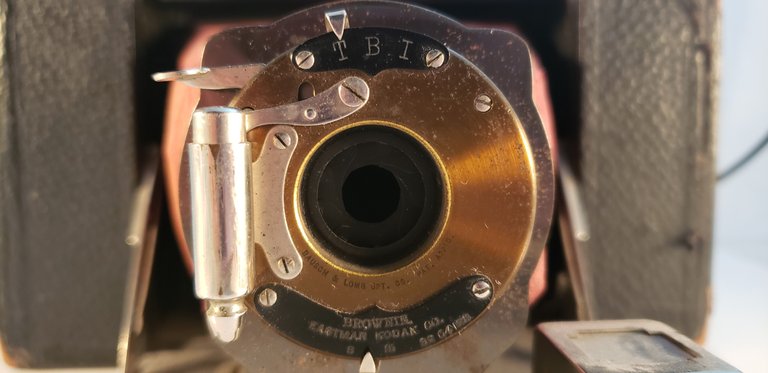 ... to a small ...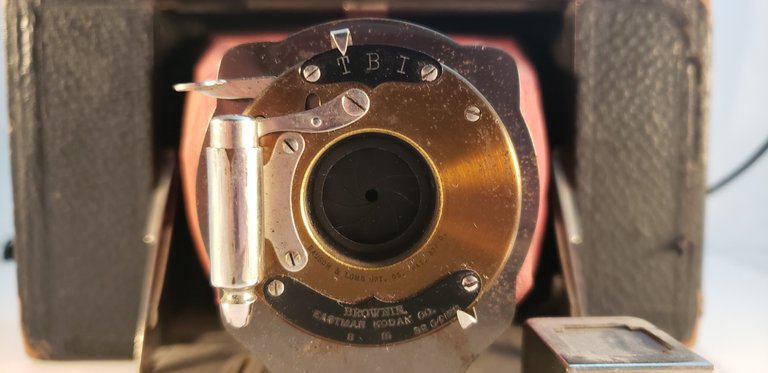 There's even a feature for focal distance! That all depends on how near the focal point is to the film: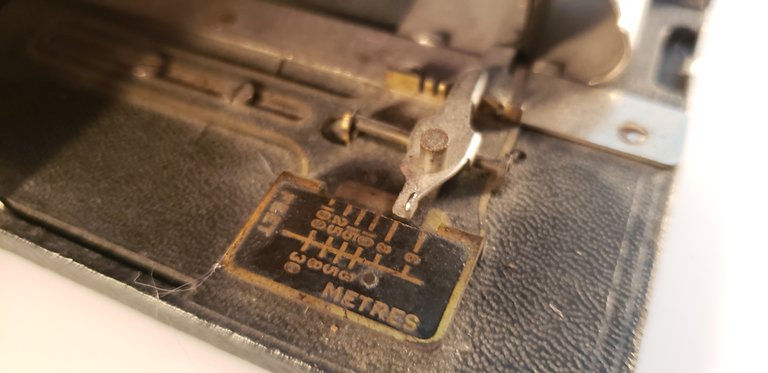 Not bad at all for a contraption over 100 years old, and a camera that doesn't even use a glass lens!
(c) All images and photographs, unless otherwise specified, are created and owned by me.
(c) Victor Wiebe




|
---
---