WHY PEOPLE HATE MATHS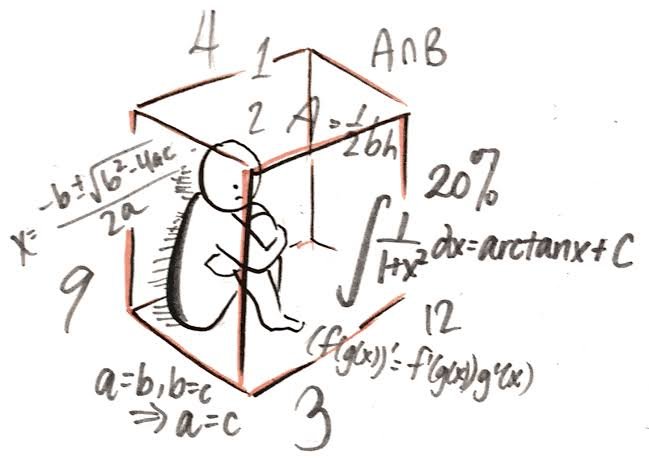 Source
Mathematics.
The backbone of science,
The language of the universe...
And a pain in my ass.
Not only is maths the most hated subject in the world (Google it), it's also the number two cause of depression in students. (number one is school toilets).
But why do students hate maths so much?
There are many reasons, but for this article I'm just going to highlight the most important/painful ones.
It's time for the breakdown!

1. MATHS IS NOT REALLY NECESSARY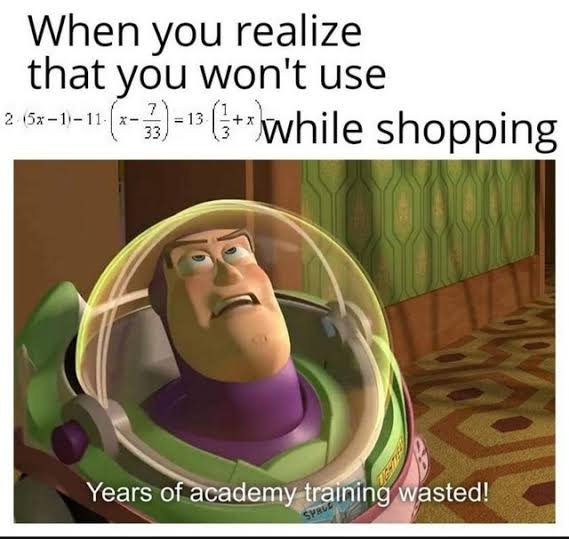 Source
If you ask most people why they don't like maths, they will likely say because it's not useful in the real world.
Now this I disagree with.
I mean just the other day I used the Pythagorean theorem to save a woman from a burning building so what are we saying...
But on a serious note, there is some truth to this.
To the average person, apart from basic calculations (which phones can do by the way), math is not really necessary.
But that doesn't mean it's useless.
I mean without mathematics we wouldn't have computers, we wouldn't have phones, we wouldn't have pies!
hol up,
someone is telling me something...
Wait, the pi in maths is not actual pie?
oh...
I take it back,
Math is useless!

2. IT'S BEING TAUGHT TO THE WRONG PEOPLE
As I mentioned in the point above, a lot of people do not like maths because they don't think it's useful and a large percentage of this group are people that should have never been taught maths in the first place.
A good example of people like this is art students.
I see no reason why Art students should learn anything other than basic maths.
Why are you teaching them how to construct a triangle with a protractor for crying out loud??
They'll probably never touch a protractor in their lives ever again!
Anything higher than basic math should be taught to those who want to specialise in fields that require that level of maths.
Engineers, statisticians and most importantly mathematicians.
(although I wholeheartedly believe that anyone who decides to study mathematics of his or her own accord should be put in a mental asylum).
The point is stop teaching art student maths!

3. IT'S HARD
Let me start off this point by telling a short story.
A while back I was at my hostel in university studying for a math exam that was coming up.
I was trying to solve a question but it just wasn't clicking. I cancelled and erased so much that my book looked like if someone use a jackhammer to do cave drawings.

Rare picture of me solving math questions
Source
But then I finished and I realised it took me 30 minutes, 3 pages and a lot of cursing and swearing to solve just one question...
Why?
When did Maths become so freaking hard?
It was so much easier when we were kids, all we had to do was count!
Now my maths textbook is heavier than America's war crimes.
I think the problem started when I started seeing letters in maths.
I remember the first time I saw letters in my maths textbook and I was like; "are these typos?"
But they weren't typos😭😭
Why the heck were there letters in a subjects about numbers??
I asked myself if this was hell but nope, it was just algebra.
Who was the psychopath that decided to invent algebra???
So I just checked and his name is Muhammad ibn Musa al-Khwarizmi.
Even his name is complicated!

4. MATH TEACHERS
Maths is hard enough as it is, which is why it is extra unfair that math teachers are the way they are.
Why do they have to be assholes most of the time?
They are mean they are harsh and if you are a guy then it's double the pain.
If you have ever had a male maths teacher youd have likely observed that they always tend to go easy on girls (pedophiles😑).
Another thing that math teachers do that pisses me off is that nonsense where they force you to always use their method and no other method to solve questions.
Like bro, is the answer not the most important thing?
Is it not the same destination we're aiming for?
Why must we have the same journey??
Why are you destroying my car and asking me to use a skateboard??? 😭😭😭
Nah this shit infuriates me. They are literally teaching kids to be bots.
And can someone please tell me why math teachers never get sick and never come late to class.
The entire school could be flooded and under quarantine and math teacher will still make sure he uses his double period.
That's not normal!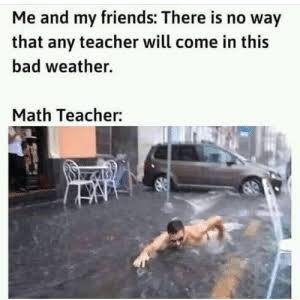 Source

CONCLUSION
I'm sure there are many more reasons why people hate maths, it's a very hateable subject. But as I said in the beginning of the article, these are the main ones.
To anyone studying maths or something maths related, remember to take care of yourself and never wear a hat, your brain will overheat.
In conclusion...
Screw maths.

Thank you for reading.
Stay buzzing,
Maximus✍🏾
---
---