NIGERIA'S UNDERAPPRECIATION OF LOCAL MYTHOLOGY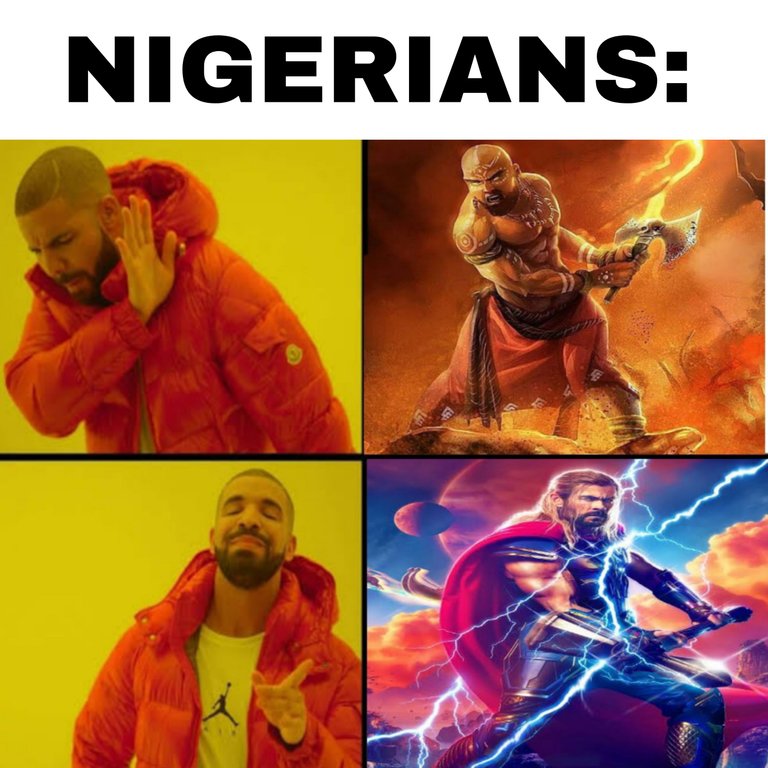 Made with PicsArt
Thor, Zeus, Loki, Poseidon, Artemis...
What images came into your mind as you read those names?
Probably images of tall attractive beings with Long flowing hair and mighty muscles
Okay, let's try that again but with Nigerian gods
Sango, Amadioha, Ogun, Esu, Agwu...
What images did your mind conjur?
Probably a calabash in a dark Forest or a weird-looking idol wrapped in red and black or how your angry Igbo neighbour used amadioha to curse someone and so on...
Can you see the difference?
If you can't see it yet, don't fret.
That's why I'm here.
That little experiment we just did shows something– perception.
Both groups of names I mentioned were dieties of respective cultures, but the way your brain perceived them was totally different.
But let's take a step back,
what exactly are we talking about?
The answer to that is one word – mythology.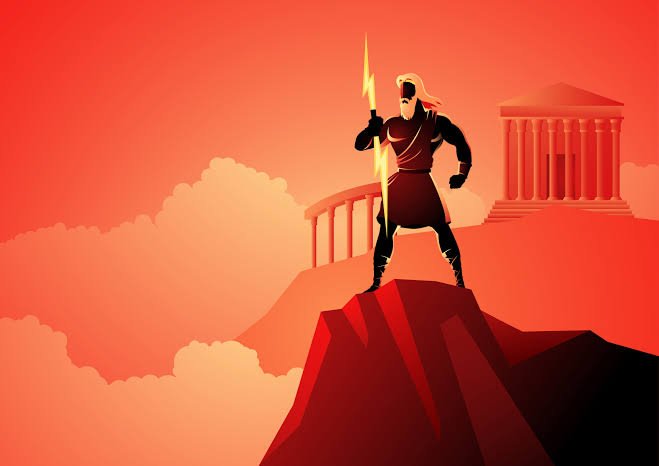 Source
Mythology is defined as a collection of myths, especially one belonging to a particular religious or cultural tradition. Text source
The names I mentioned above are all mythological figures but there is a significant difference between the two groups.
One is appreciated, one is not.
A while back I wrote a piece on the importance of mythology and made reference to the contributions Mythologies have made to the world.
Read here.
The reason why these mythologies have have made significant contributions to the world is because they are respected and appreciated within their respective cultures.
There would be no Temple of Artemis if the Greeks didn't appreciate their mythology.
There would be no great pyramids or sphinx if Egyptians didn't respect their mythology
And these are just structures,
There are numerous literature, art and even academia that would not exist today if it wasn't for Mythology.
Fun fact, there are more than a hundred mythologies that we know of today,
And while not all of them are as popularized all over the world as Greek and Egyptian mythologies,
most mythologies are at least appreciated within their respective cultures.
And that's where good ol Nigerian comes in.
I feel like Nigerian mythology is underappreciated.
I'm a perfect example to prove it.
I know more about Greek and Egyptian gods than Nigerian gods...
And that's the same for a lot of people.
Now I'm not saying I want to go and tie red scarf and pierce my nose and start worshipping Sango or Ogun,
But our mythology is a part of our culture and we know next to nothing about it.
Even in media, Nigerian gods are barely ever mentioned and it's too bad because we actually have some dope gods.
Sango is arguably the most popular of all the nigerian gods and there's barely anything about him.
Even his origin is a mystery.
Where are the epic tales?
Nowhere to be found.
The only popular media I've seen a hint of Nigerian gods is the Tomi adeyemi books (Children of Blood and Bones, Children of virtue and Vengeance)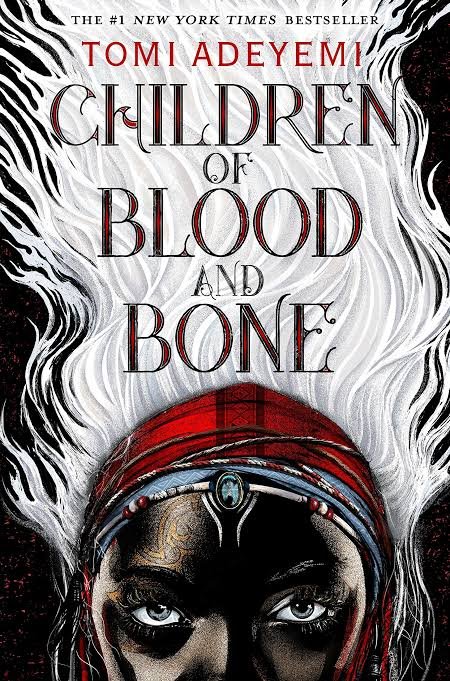 Source
Even in that, the gods are less than side characters,
They are just references.
So why exactly are things this way?
Well, I have taken it upon myself to talk about some key reasons I think our local mythology is underappreciated
Time for the breakdown...

REASONS NIGERIAN MYTHOLOGY IS UNDERAPPRECIATED
1. WESTERNIZATION:
We have already lost so much of our culture to westernization, it's no surprise that our mythology would be one of them. We currently live in a Nigeria where a random person can mention 10 Greek gods without breaking a sweat but will struggle to mention a Nigerian god.
And the sad fact is that it's getting worse.
With each passing day, our culture is getting more and more diluted.
We'll soon have a generation of people that can't even speak a native language
And that's just the depressing truth.

2. RELIGION:
This is also due to westernization but was too big of a category not to talk about on its own.
Mythology was at a point religion, but after Christianity came to Nigeria, that all changed.
Christianity has made nigerians associate mythology with evil even though it is not.
Fun fact: the popular Yoruba word "esu" means devil according the yorubas.
And the actual mythology eshu is just like Loki, a trickster god but now, when people hear esu, the next thing is die by fire die by fire.
And while worshipping of the gods might not be the best thing, no one said Mythology had to be religion, it just has to be kept alive.
For example:
Egypt is predominantly a Muslim country, but they still appreciate their mythology enough to leave the pyramids and Sphinx the heck alone.

3. PEOPLE JUST DON'T CARE:
With all the things happening in this country, I think Mythology is the absolute last thing on people's minds. 1 dollar is about 700 naira and you think nigerians are going to be concerned about Sango and Amadioha? Nah.
And it's not just the people that don't care, government and institutions also have a hand in it.
Even the most essential of knowledge is being handled poorly so it's no surprise that mythology is getting lost.

4. UNWRITTEN HISTORY: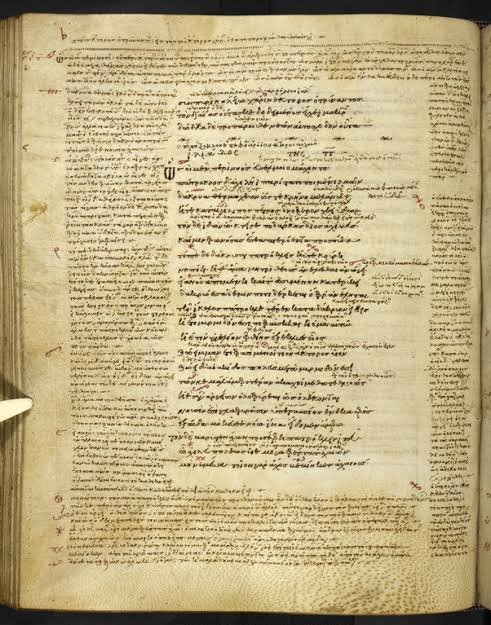 Source
Original manuscript of Iliad by Homer
For me, this is the biggest reason. Most predominant mythologies today had cultures that had developed paper or papyrus as it was called back then, so mythological accounts were physically present. The illiad, Odyssey, the song of Achilles are just some of the numerous examples that exist due to paper being a thing for those civilizations.
Nigeria didn't have that, what we relied on was oral accounts and oral accounts tend to be diluted over time, which is what is happening now.
There are surely many more reasons but as I said earlier, the ones I listed are what I believe to be the key reasons.

CONCLUSION:
Other cultures are handling their mythology differently and we should learn from them.
Even though they don't believe in the gods and mythologies anymore
They understand it is an essential part of their culture that should not be erased,
And that's why their epic myths and legends are so popular today.
If they treated their mythologies the way we're treating ours,
There would be no Percy Jackson, no illiad and Odyssey, no clash of titans, no records of Ragnarok and many more
We are becoming so westernized that we're losing a lot of ourselves and our culture
And believe it or not, our mythologies are important
No one's saying you should be a pagan or whatnot.
Heck, you can take the stories as fantasy if you want
But the point is that they should be kept alive and appreciated...
For the culture.
To wrap the entire thing up, I decided to do a little exercise.
I did some research and compiled a list of popular gods from other Mythologies and found some of their nigerian counterparts.
So enjoy...

KING OF THE GODS
GREEK: Zeus
NORSE: Odin
EGYPTIAN: Anun-Ra
IGBO: Chukwu
YORUBA: Olorun

GOD OF THUNDER
GREEK: Zeus
NORSE: Thor
EGYPTIAN: Baal
IGBO: Amadioha
YORUBA: Sango

TRICKSTER GOD:
GREEK: Hermes
NORSE: Loki
EGYPTIAN: Seth
IGBO: Agwu
YORUBA: Esu

GOD OF THE SEAS
GREEK: Poseidon
NORSE: Njǫrd
EGYPTIAN: Nun
IGBO: Idemmili
YORUBA: Olokun

GOD OF WAR
GREEK: Ares
NORSE: Týr
EGYPTIAN: Seth
IGBO: Ikenga
YORUBA: Ogun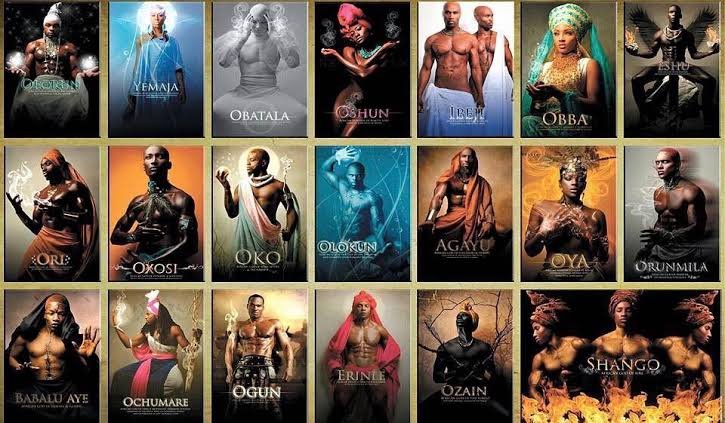 Source
Thank you for reading.
Stay buzzing,
Maximus✍🏾
---
---