NEW YEAR RESOLUTION IS A SCAM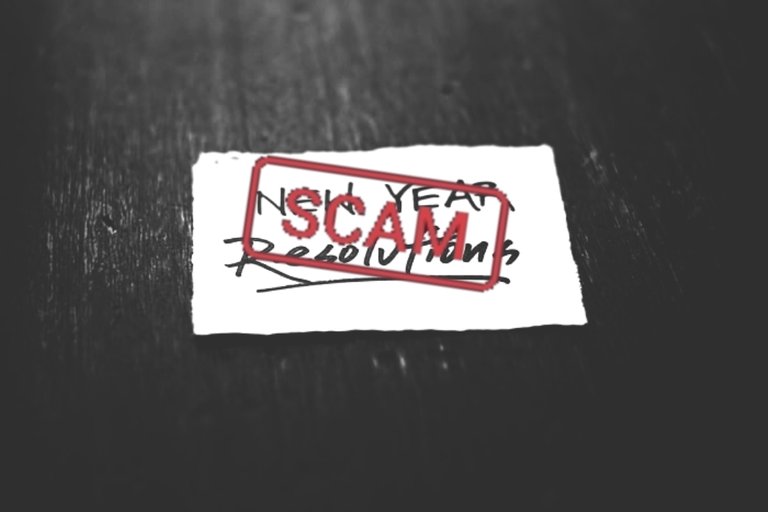 Source
Edited with PicsArt
New year's day is a day characterized by many things
Fireworks, partying, eating too much food and resolutions.
For some people, New year's day is just another day, nothing special about the earth completing another revolution around the sun.
But for the vast majority, New year's day signifies a new beginning, it brings hope, motivation and fresh energy
and that's where resolutions come in.
I'm pretty sure we all know what resolutions are, and the reason I'm sure is because I know 90% of us have made resolutions for this year and have already failed to keep them.
It's part of being human.
But why exactly do we fail to keep resolutions?
Is it laziness?
confusion??
village people???
The answer is not what you think.
The main reason we fail to keep our resolutions is motivation.
That might sound ridiculous but if you know me, you should've expected ridiculous sounding things.
Now, how exactly does motivation make us fail at keeping resolutions?
you'd think it'll be the opposite
that motivation will help us keep our resolutions.
Well it does
It helps us keep to our resolutions,
but it is also the cause of us failing to keep it.
Wait, don't leave,
don't stop reading.
I promise I'll explain
You see, the reason why a lot of people wait till New year to make a sort of change in their lives is because of the intense motivation that comes with the new year.
So they are pumped and excited to do something with their lives.
Especially after watching Andrew Tate throughout the last year.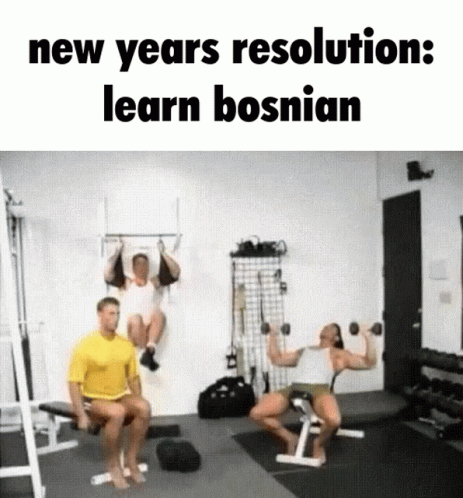 They feel it's a new beginning,
like the past year has been erased and they're starting on a new slate.
So they start their stuff.
Whether it's weight loss or reading more or finally getting a girlfriend like @ksam and @starstrings01,
They start,
motivation is their fuel.
But what happens when that motivation runs out?
Everything collapses.
Little by little the promises made are broken and @ksam and @starstrings01 remain single for yet another year.
The problem with resolutions is that 90% of the time is that they rely too much on motivation.
And that motivation usually comes with the new year.
So most people wait for it before actually doing things with their life.
What exactly is stopping you from losing weight in August?
Why must it be January?
Yes you, I'm talking to you.
It gives me the same vibes as when you say you'll start reading by 7 but you pick up your book by 7:05 and just postpone it till 8 because it's "already late".
Resolutions are the biggest form of procrastination.
and that's why I believe they are overrated and a scam.
Most times, they're just things we use to make ourselves feel better for wasting the previous year.
And another problem is that since these people don't do anything throughout the year and just wait for the new year, their resolutions are too much and the motivation runs out faster since they are trying to do all these things.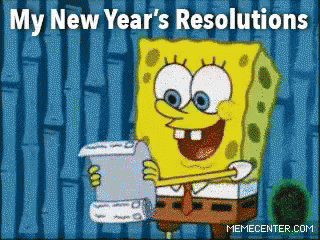 So when they fail at one, the bad energy transfers to performing another one and then since the energy used in performing that one is not adequate, you'll probably fail at that one too
And on and on and on
Now you might be thinking
"how do we combat this o wise Maximus?
How do we keep to our resolutions?"
And to that I say...
I have no idea.
Frankly I'm the last person you should be asking.
I don't think I've ever kept to a resolution past January 20th.
I've done my job,
I've explained why resolutions are a scam.
If you're hoping I'd give solutions or help, you've come to the wrong place,
I've not even helped myself.
So yea,
it's up to y'all to find solutions.
But...
I'm not totally useless.
I can still do something.
I can still give advice.
And the advice I'll give is a simple one.
Do not rely on motivation before you do things, everyday is a new opportunity to start over.
You don't have to wait 365 days to start something.
That's like waiting to buy a car before you learn how to ride a bike.
So just start now.
...
Oh jeez
I totally just sounded like an old person right now
Quick!
I need to use some random Gen z phrases so that people won't think I'm lame
Bruh!
Mid!
Andrew tate!
The matrix!
It's giving!
...
Phew
That was close
Anywho,here are some random ass motivational quotes I found online.
ahem..
1.The best time to start was yesterday, the next best time is now.
2. Discipline is better than motivation.
3. Opportunities don't happen, you create them.
4. The best way to predict the future is to create it.
5. A man who thinks all the time has nothing to think about except thoughts.
6. I am Jose mourinho.
7. In this life, have money.

CONCLUSION
If you fail to keep your resolutions, It's understandable.
What I won't understand is if you fail to keep your resolutions and decide to wait till next year before you try again.
If you do that,
then I hope you get punched in the face.
Anyhoo
good luck to everyone that has resolutions.
And even though it is 20 days late....
HAPPY NEW YEAR!🥂💙✨
Thank you for reading.
Stay buzzing,
Maximus✍🏾
---
---