MTN IS KILLING ME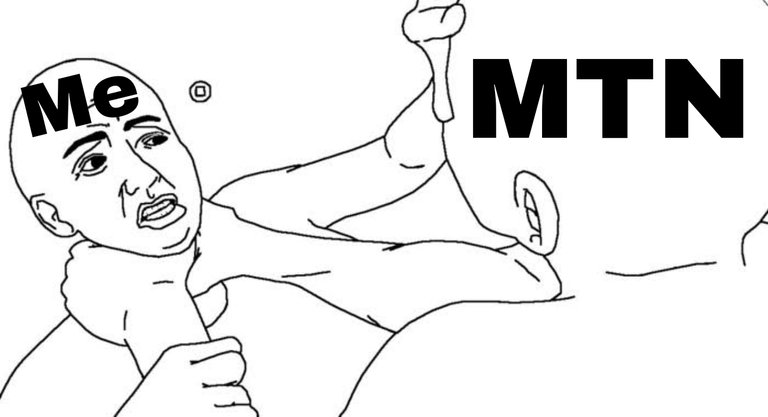 Made with PicsArt
Meme template source
Something weird has been occuring in this country, something that no one can quite explain.
No it's not kidnapping or the fact that 2 of our 3 main aspiring presidents are older than the country itself.
No, it's something much more sinister.
Something that has been affecting millions of individuals in this blessed country of ours.
And this thing is just a simple three letter acronym...
MTN
Now, I don't know what exactly is going on with them, but what I do know is that it's not funny.
I've never been to a village but I can say with enough certainty, that I now know what it's like to live in a village.
Because what is this???
I know the country is hard and economy choke, I mean these people literally added 50 naira to their data services so maybe SAPA Don hit MTN too but this is too much.
Just a few days ago, I wanted to download a movie and I had to go to the middle of the road to get network.
What if okada hit me?
What would I tell my parents??
It might seem like a joke but I'm genuinely pissed.
Must everything in this country be hard??
Sun is cooking us,
NEPA is measuring electricity for us and now MTN is doing rubbish.
"Everywhere you go"
What a lie.
And before some people start talking about "but there are other networks na"
We all know the state of those others.
Apart from those who use the line, be sincere with yourself, when last did you hear the word "9mobile"?
Exactly!
But MTN don dey mess up, now I'm already feeling bad for making fun of GLO all these years.
Are these the same people that are advocating for 5G?
When their 4G has turned my phone to landline.
Even this article I'm writing, it's by God's grace I'm posting it.
God abeg...
MTN has turned my phone to potato!!
But enough complaining,
it's time for action to be taken.
Something has to be done, we need a solution for this issue
And solutions I have procured.
After extensive research (and by extensive I mean like 5 minutes of research), I have once again gotten solutions for problems no one asked me to solve.
MTN may be winning the battle, but if you people follow the following tips carefully, we may win the war.
It's time for the breakdown.

HOW TO COMBAT THE BAD MTN NETWORK

1. CLIMB A TREE

In those days, whenever we were looking for network, we went high. Whether it's to climb a chair or cupboard or tree, the logic was the higher you go, the better network was.
So look for a tree to climb, but watch out for soldier ants or you may have worse problems than bad network.

2. AIRPLANE MODE
If you're an avid MTN user, you'd likely know about this trick. Whenever MTN is acting up, turning the airplane mode on and off kind of resets the brain of the network.
Although recently it has been less effective. I don turn airplane mode on and off like 15 times in the last 5 minutes.
But hey, it's still better than nothing na.

3. GO TO A BANK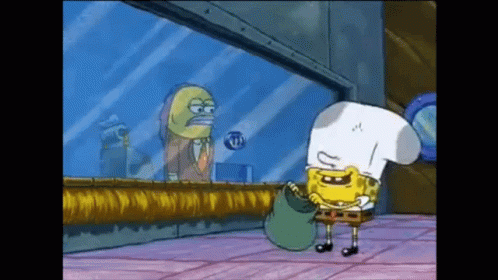 Banks have free WiFi, so what better way to combat bad MTN network than just leaving it entirely and switching over to WiFi.
Now keep in mind I said bank WiFi not a person's WiFi.
Don't go and connect to someone whose WiFi name is "connect and die."
Go to a bank.
But not microfinance bank, those ones WiFi surely have password.
Go to a normal bank like Access, FCMB, Zenith FirstBank and so on.
You can just say you have a customer care complaint, sit down and do whatever you want to do, download whatever you want to download and when it's your turn to see the customer care, just say your issue has been resolved and leave the bank.
Mission accomplished.

4. CALL MTN CUSTOMER CARE AND BEG THEM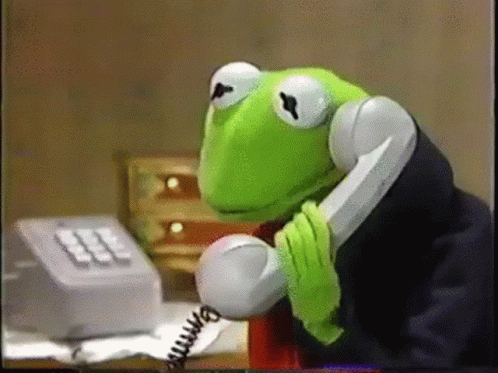 Me begging customer care to fix Network so that I can download anime
At this point, I don't know what else we can do but beg. Let's all call them and plead.
But we have to work together.
As the saying goes: one strand of broom is easily broken but like more than one strand is not easily broken.
If I'm the only one that calls MTN and starts begging, they'll think I'm insane and probably block my line.
But if like 1 million of us flood their lines, they'll have no choice but to answer us.

5. GO OUTSIDE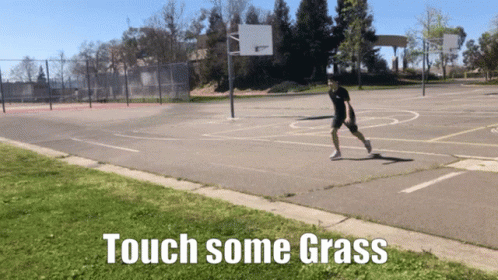 Maybe this bad network is a blessing in disguise.
Think about it.
We spend all day indoors glued to our phones, navigating through apps and streaming services.
We barely go outside and socialize anymore. All these social media has just driven us further apart.
So maybe it's time to drop our phones and participate in reality.
Leave your room,
play some sports,
Get some sunlight (but carry an umbrella because this sun na die)
Just go outside and maybe you'll finally find love...

CONCLUSION
As I said earlier in the article, I have no idea what's causing this bad network.
Even as I'm creating this post, my draft is not saving.
Abi is it because I'm yabbing MTN ni..
Maybe this is MTN's way of punishing us for all the cheats we've been using.
Either way, when the network eventually gets better, I want at least 100GB as compensation.
Good luck to all MTN users and remember to beg customer care.
Thank you for reading.
Stay buzzing,
Maximus ✍🏾
---
---