Does bald = badass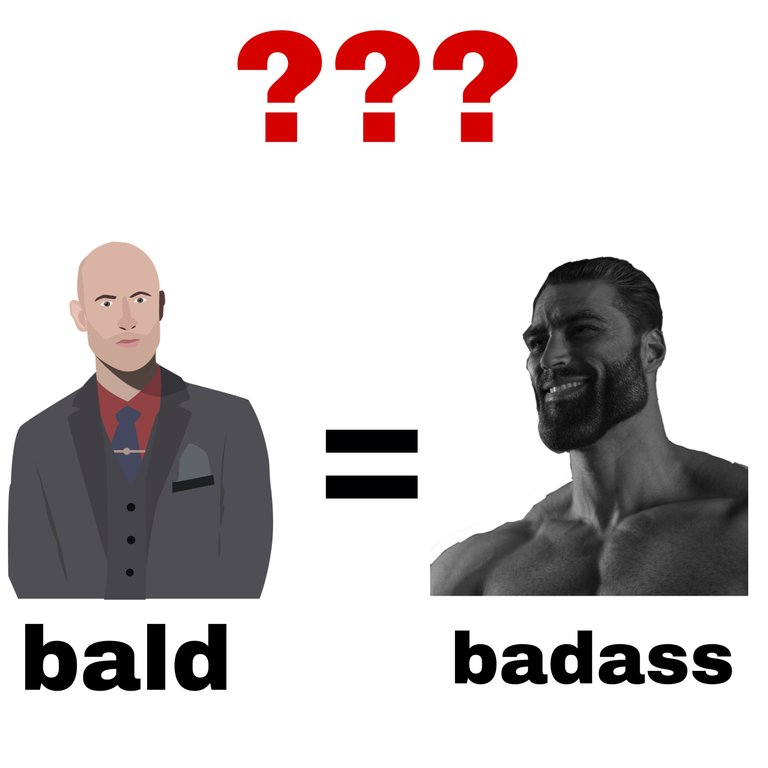 Bald guy image source
Other images are free to use gotten from PicsArt
Dwyane Johnson, Jason Statham, lex luthor, Samuel L Jackson, Andrew Tate
What do these people have in common?
Well, there are a number of things
For one, they are all rich and successful individuals and they are in a position where they lack almost nothing.
almost...
If you take a careful look at these individuals
What do you notice?
Or rather what don't you notice?
If you can't find a correlation, then you need some recommended glasses because you obviously can't see well, and if you're already using glasses and you still can't see the connection, your problem has entered the spiritual realm.
Moving on, the main connection between the people I mentioned is plain
They don't have hair,
and when I say hair, I mean no hair on their head at all, just a nice smooth egg shape.
Now at this point you might be thinking "Why is this guy talking about bald heads?"
If you're asking that, you must be new to my page.
I was watching Tiktok the other day and I saw Andrew Tate, then I went to Instagram and I saw Andrew Tate, then I went to YouTube and I saw Andrew Tate and then I thought... yo this guy has taken over the internet, are we safe?
But I kept on watching
and then I saw the rock and he was looking cool and badass
And then I saw Walter white, and if you don't know who this is, you're not cool enough.
Anyway I saw Walter white and he too was cool and badass
And then a question popped into my mind?
Why is it that all the bald guys I see are cool and badass?
After that question was popped, the wheels in my brain started turning and my eyes lit up.
An opportunity had arisen
an opportunity for unnecessary research! (my specialty 😌)
So I took my pen, paper and like 2 gallons of carbonated drinks and went to work.
The hypothesis is: are bald guys badass?
After 4 hours of watching tiktok and YouTube shorts and 4.5 minutes of grueling research, I have come up with a theory
the theory is: all bald guys are badasses.
This theory is concrete and if you don't agree you suck.
There are a number of conditions to consider tho
1. The bald person has to be an adult to be badass. So don't go and be asking me if a baby is a badass
2. The baldness has to be natural, if the person shaves their head, they are not a badass (unless they had to shave because of a disease or something which in that case, they're the baddest badasses).
3. Adding a beard to the bald head multiplies the badassness by 10.
So now that we have gotten the theory and conditions, it's time for us to prove the theory.
And the way we're going to do that is to list examples of some bald people and explain why exactly they're badass.
It's time for the breakdown.

Exhibit A: THE ROCK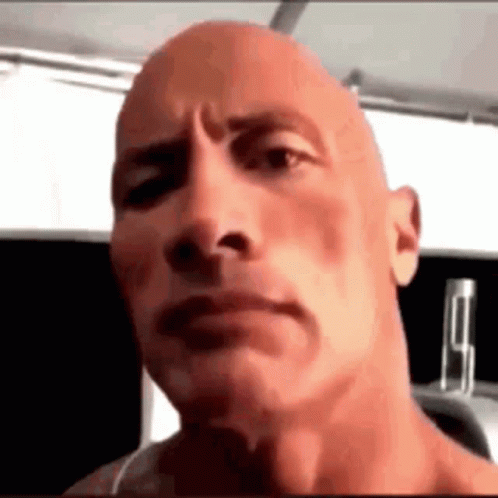 If you don't know this The Rock, then you must be living under a rock.
This is one of the most popular entertainers on the planet and he's known for one thing...
Being a badass.
All you need to do is take one look at this guy and you'll understand what I'm talking about.
He's huge!
I'm pretty sure just one bicep of his is bigger than my head... and I have a big head!
That's how muscular this man is.
Now you might say, "having muscles doesn't make you a badass."
First of all, the only people that say this are people that aren't muscular.
Secondly,
It's not just about the muscles, it's also about
If you've watched The Rock's movies, then you know he only plays the most badass of characters.
In fact, he's so badass that even his movies have a contract that his characters must never lose.
Definitely badass.

Exhibit B: JASON STATHAM
Another actor on the list.
I don't think I've ever watched a Jason Statham movie where he wasn't a complete badass.
Every single movie, this man is either killing someone or trying to kill someone.
In one of the movies I watched recently, this man literally punched a shark and yes I know, it's a movie.
But this man is so badass that I won't be surprised if he can do that in real life.

Exhibit C: ANDREW TATE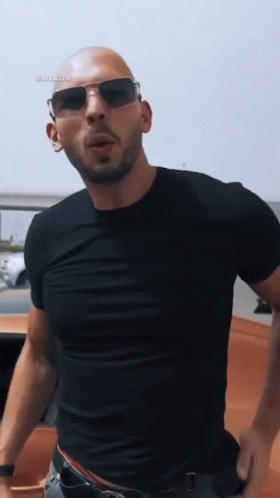 For the past year, this has been the most popular man on the planet.
He's everywhere.
He's even the main reason I made this article.
Now a lot of people don't like this guy, but no matter how much you hate him, you have got to admit
guy is a total badass
Multimillionaire, 4 times kickboxing champion, chess genius..
come on man.

Exhibit D: KRATOS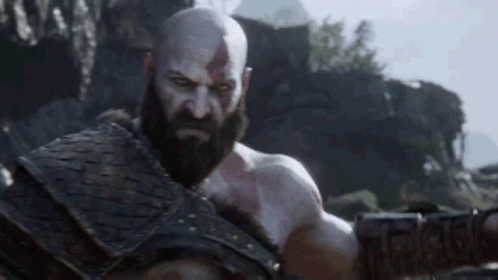 Also known as the god of war.
Even the name alone is badass.
If you look up the word "badass" in Google, you'd see Kratos.
This man killed the entire Pantheon of Greek gods.
Need I say more...

Exhibit E: LEX LUTHOR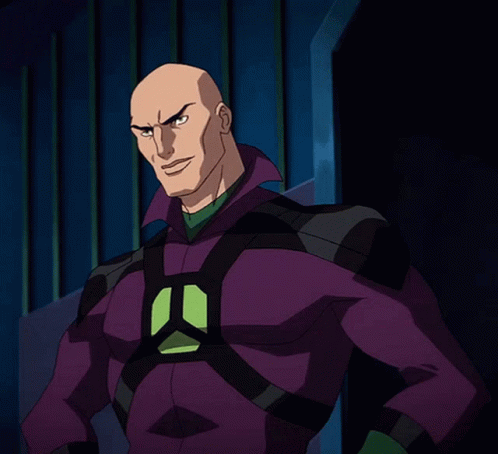 With how powerful Superman is, you'd think his nememis would be someone equally or more powerful but nope
it's just a bald guy with anger issues.
But lex luthor is not just bald,
He's also a billionaire, a super genius and eventually, he became the president of America.

Exhibit F: SAITAMA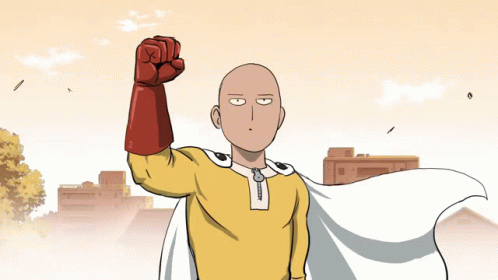 A.k.a One Punch Man.
Even if you don't watch anime, you must've come across this dude before.
But either way, do you know why they call him One Punch Man?
It's because he can beat anyone with just one punch.
No matter how strong or powerful his enemy is,
All he needs is just a punch and the enemy is dust.
Dude is so powerful that life is boring for him.
And that's pretty badass.

Exhibit G: Samuel L Jackson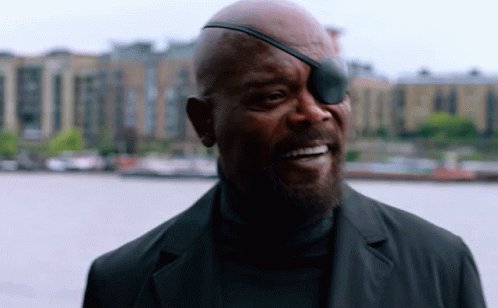 No further elaboration needed
These are some of the most famous bald people ever,
And as you can see, they're all badasses
So what are we saying.
Now there are still some bald badasses I didn't mention like Bruce Willis or Mike Tyson, but these people should be enough to prove to you that my theory is correct.
Does bald=badass?
Yes, yes it does.
but it's up to you to accept it.
Thank you for reading.
Stay buzzing,
Maximus✍🏾
---
---