DIFFERENT TYPES OF FOOTBALL FANS IN NIGERIA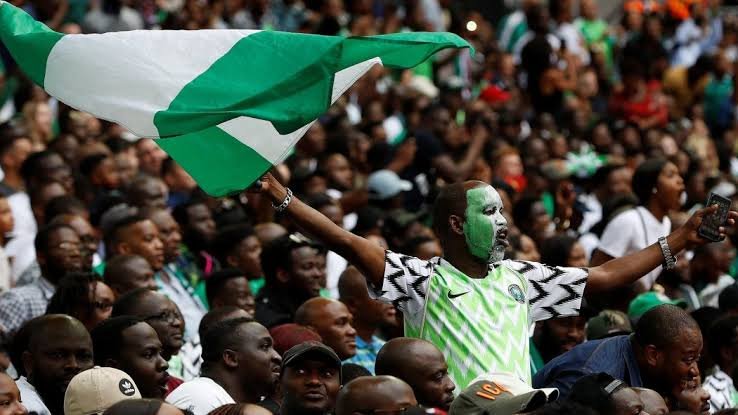 Source
Nigerians are passionate about many things...
Music, Jollof, leaving Nigeria...
But there is one thing that we are passionate about that transcends logic and common sense and that is football.
Football is an international sport played in virtually all countries in the world but I will argue that only a handful of countries love it more than Nigeria.
Nigerians are so passionate about football that a simple Messi vs Ronaldo debate can cause best friends to become mortal enemies.
Nigerians are so passionate about football they can bet anything on it;
House rent, salary, school fees, savings and even the money they just won from betting.
The love we have for the game is astronomical and now that we are in football season, that love is at it's peak.
As with every football season this new one is no different.
Flags (and blood pressure) are raised up, betting sites are at their peaks and so are therapists, and the teams are putting up a good show
But with each football team comes the different kind of fan and in Nigeria that concept is taken to the extreme.
So I decided to do a study on how different forms of different teams differ.
Andd ladies and gentlemen I am proud to announce that my research has been a resounding success.
I have gathered certain characteristics of Nigerian fans of various teams in football and I'm so excited to share this with you.
So without further ado,
It's time for the breakdown.

DIFFERENT TYPES OF FOOTBALL FANS IN NIGERIA
1. ARSENAL FANS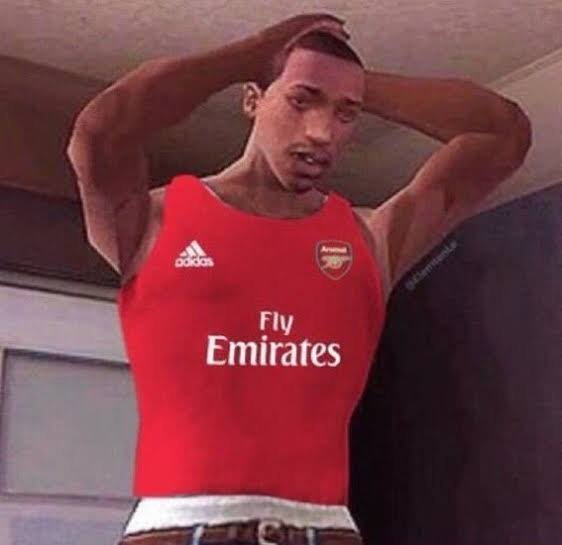 Source
These are literally the most stubborn people you will ever meet.
Not only are their words as empty as their team's trophy case but they are so self-absorbed that some of them actually think Bukayo Saka is better than mbappe.
The upside to these people is that they are loyal to a fault.
If someone can stick with a club like arsenal then you can be sure they will never leave your side

2. CHELSEA FANS: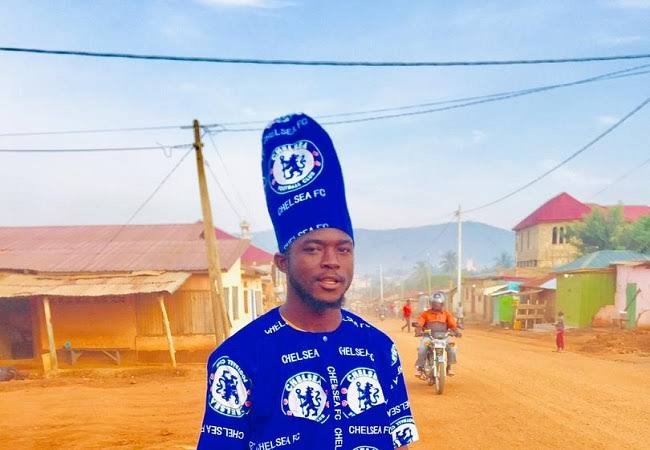 Source
The average Chelsea fan is considered to be a tout or agbero.
While I'm not going to argue with this notion, I'm also not going to deny it.
These people literally paint cows and cars blue whenever they win a title.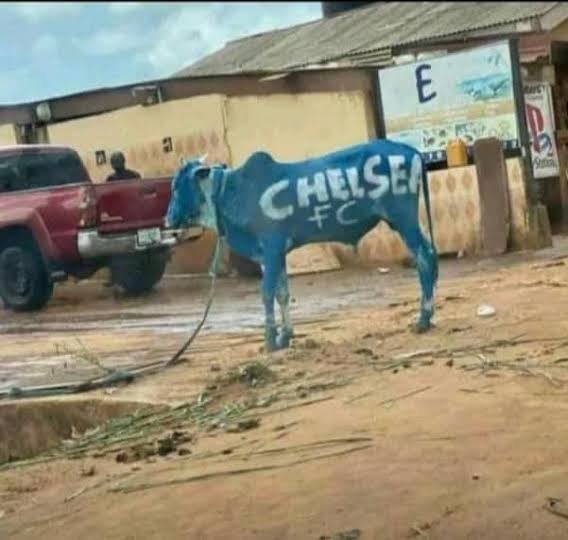 Source
The truth is, no Chelsea fan is normal in the head but that does not mean they don't have some good qualities.
Chelsea fans tend to be the life of the party and they are very fun to be around.

3. MAN-U FANS: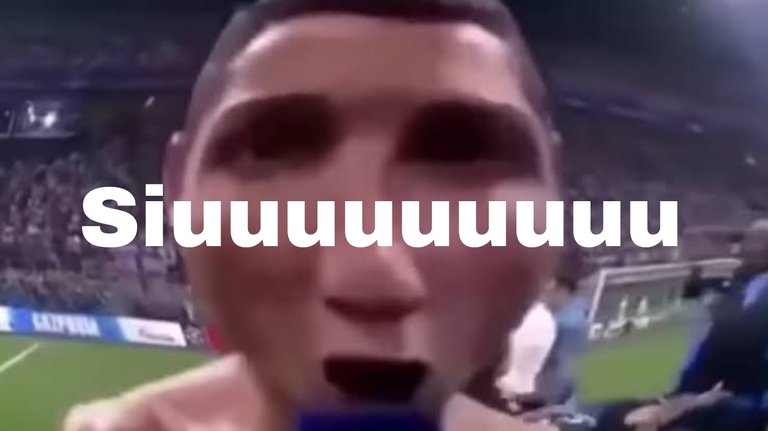 Source
The first thing you need to know is that man u fans and mortal enemies of Chelsea fans.
They are always praying for the downfall of Chelsea and they're the first to share memes whenever Chelsea loses.
The second thing you need to know is that Man u fans are some of the proudest people you will ever meet.
They are so proud that they refuse to accept that their club is no longer a decent team.
Even siuuuuu can't save them.
The upside of Man u fans is that they tend to be very attractive people.
In fact some of the finest people I know are Man u fans.
It's just this pride Sha.

4. LIVERPOOL FANS: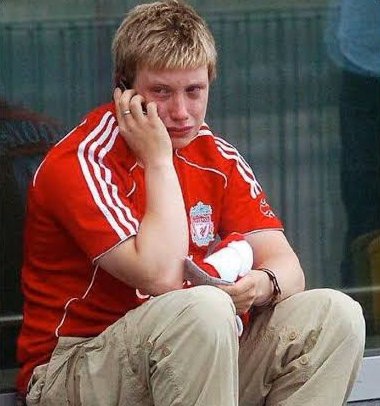 Source
These fans tend to be chill, mostly because their team has been on a winning streak for a while now but still among all the football fans, they have the least wahala.
But that also means they tend to be quite boring people.
The fact that I don't even have much to say about them proves my point.

5. REAL MADRID FANS: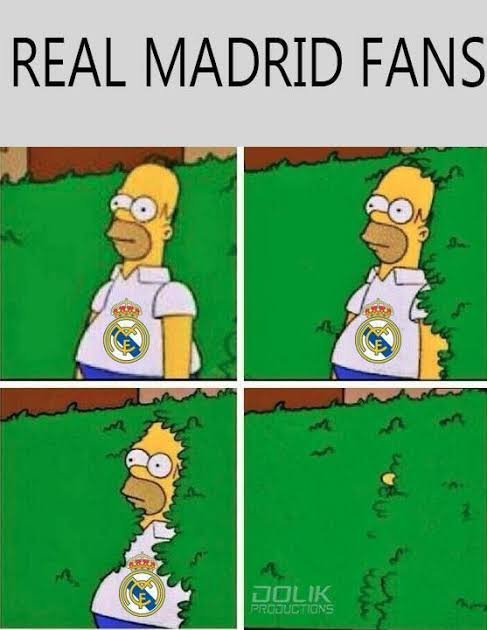 Source
Real Madrid was once a powerhouse in Nigeria with multitudes of fans but the minute Ronaldo left, he took about 85% of their fans with him so nowadays it's rare to find a Real Madrid fan in Nigeria.
And even the ones that are remaining are not normal People.
They never talk until after the match and that's only if real Madrid wins.
If they lose,
they'll remain quiet.
These people tend to be scammers.

6. BARCELONA FANS:

Source
Just like with Real Madrid, most Barca fans migrated to psg when their stars; Neymar and Messi left.
But unlike real Madrid, the ones that are remaining have unwarranted confidence
thinking they're wolves when instead they are just cute puppies.
These fans are always tough and loud until they see Bayern Munich.

7. PSG "FANS":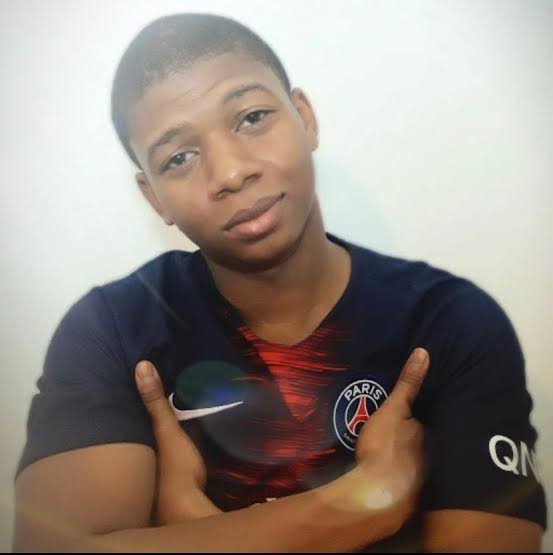 Source
These guys are the complete opposite of Arsenal. the true definition of plastic fans.
They don't care about the team, just the players.
Once Messi, Neymar or mpaypal leaves
they're going with them.
Not only are they not loyal, they are way too proud for fans of a team that has never won champions league.
In fact, they should just accept that they will never win a champions league.
Imagine having Messi, Neymar and mbappe and your team still not winning and you're trying to be smug. Even Chelsea has 2 champions league trophies.
tueh.

CONCLUSION
As expected, some people will definitely be offended by this.
If you're offended by this, then from the bottom of my heart I say...
Come and beat me na.
Everything I said in this article is the absolute truth.
It's up to you to accept it😌
So now we have come to the end of the article.
Please drop the team you support in the comments below and if y'all want a part 2, let me know.
Now y'all might be wondering,
What club do I support since I'm so comfortable slandering fans of other clubs
And the answer to that is simple.
I support arguably the greatest football club that is, has ever been and will ever be...
Supa Strikas✌🏿

Source
Thank you for reading.
Stay buzzing,
Maximus✍🏾
---
---