DEAR VEGETARIANS, PLEASE SHUT UP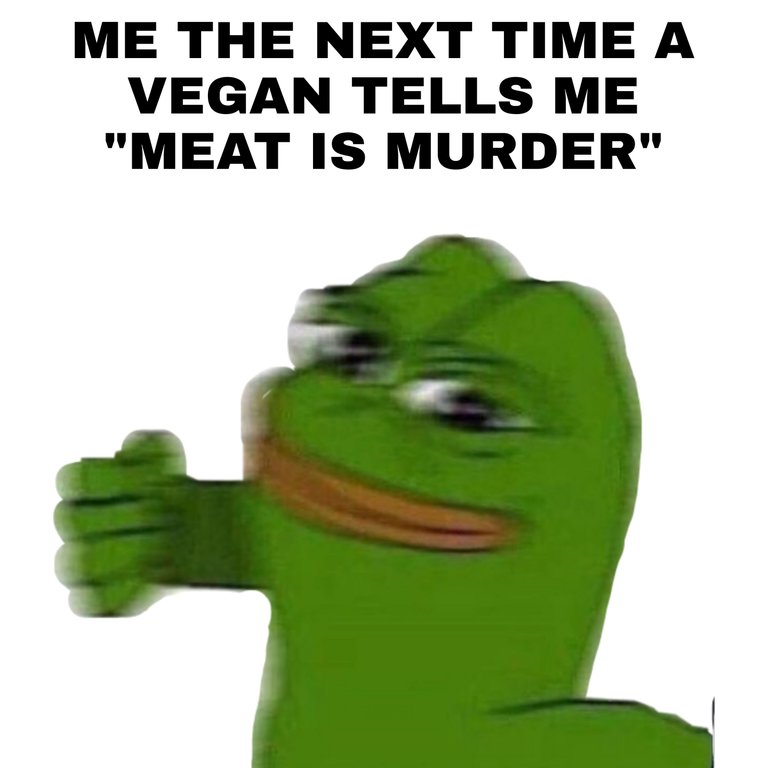 Made with PicsArt
There are 4 major classes of annoying people in this world.
People that are obsessed with politics,
90% of everyone on Twitter,
People that argue about who is better between Messi and Ronaldo,
and
Vegetarians.
Vegetarians suck.
And when I say vegetarians, I don't mean all vegetarians before anyone starts attacking me.
There are some vegetarians that can't take meat for health reasons, or some who just prefer plants to meat.
And there's nothing wrong with that.
But you see those coconut heads,
those ones that won't let meat eaters rest.
Those ones that think meat eaters are monsters and they are superior,
those are the ones this article is addressed to.
Note: for prevention of confusion, we'd refer to these coconut heads as #vegans.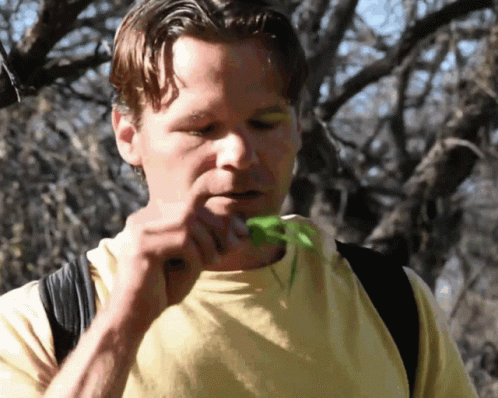 Vegetarians come in different categories:
There are those who stay away from all animal products except milk— LACTO VEGETARIANS
There are those who stay away from all animal products except milk and eggs — LACTO-OVO VEGETARIANS
There are those who stay away from all animal products except milk, eggs and fish — PESCATARIANS
And there are #vegans, who stay away completely from anything animal.
9 times out of 10, these are the people that disturb meat eaters lives.
#vegans normally adopt a few "points" when they are trying to push their lifestyle onto innocent meat eaters.
And these "points" are what I'm going to be tearing apart today.
Thankfully, I've done a lot of research (don't ask me how much), and I believe I am well equipped to argue this thing.
I have decided to rise up against the oppressive force of the #vegans, I have decided to fight for my fellow meat eater brothers and sisters and today I shall be victorious!
It's time for the breakdown😑

DISSECTING THEIR "POINTS"
1. "MEAT EATERS ARE MONSTERS THAT KILL ANIMALS."
First of all,
The animals we kill are mostly livestock, which means they were bred to be eaten.
It's no different than growing rice to harvest.
It's not as if we go to the forest to kill endangered species like panda to eat.
Some #vegans will be like,
"but it's a living thing, it has a face, how can you bear to hear the screams, monster!"
If you don't shut up right now.
The plants that you eat are not living things abi
Or is it because they don't have voices to scream, that's why you feel good about yourself?
Now sure, there are some idiots that hunt animals that need not be hunted.
But that's a very small percentage of meat eaters,
Majority of us just eat livestock, which were actually bred to be eaten.


2. "VEGETARIANISM IS MUCH HEALTHIER FOR PEOPLE"
Vegetarianism is much healthier for people that have the money to make it healthy.
One thing #vegans won't tell you is how expensive it can get to eat healthy vegan meals.
The average person cannot afford to live a vegetarian lifestyle and here's why...
There are certain proteins and nutrients that you can easily find in meat that are very rare in plants or not there at all.
A good example is calcium.
Now, do you know how much money has to be spent to replicate these nutrients that are easily found in meat in plants??
A lot.
For a country like mine, vegetarianism is simply not an option, except maybe for the upper class.
We simply cannot live a healthy lifestyle without these nutrients on a daily basis.
And getting these nutrients in meat is much more cheaper than getting them in plants.
Which is why the majority of #vegans are privileged Americans.
People who follow a strictly vegetarian lifestyle have a higher risk of stroke, hair loss, mood problems, brain deficiencies and so on.
Of course, too much of anything is bad, taking too much meat or meat all the time can also be dangerous health-wise, but taking no meat at all is also bad.
There should be a balance.
I'm a meat eater, I'm a proud meat eater, but I also take vegetables and fruits because each class has it's own benefit. That's how we're supposed to live.
Sticking to just one class of food when our bodies are made for and require all classes of food is just unwise.
3. "VEGETARIANISM IS MUCH HEALTHIER FOR THE EARTH"
This might actually be the biggest arguments of the vegans.
"Oh, Livestock emit so much carbon, and the processing plants of meat emit so much carbon and it's killing the environment yenyenyen.."
SHUT UP!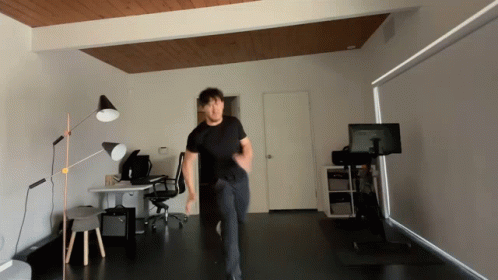 Just as how meat processing has become highly mechanized, so has plant harvesting and processing.
If you really think carbon emissions come from only livestock and meat processing, you should be laughed at.
Sure, livestock farming contributes a significant amount of carbon emission, but it's not as of crop farming does nothing.
Believe it or not, the difference between the percentages of both is as low as the self esteem of gen z.
So shut up!
Before I finish dissecting this point, a question to #vegans,
The plants that you're shouting about,
who do you think farms them?
who do you think transports them to be processed?
who do you think works in the processing plants?
who do you think packages them and delivers them to the markets you buy them from?
who do you think sells them to you?
MEAT EATERS.
Without meat eaters, 95% of you will not even have access to your precious vegetables.
Yet you keep bashing meat eaters.
If meat eaters are bad for the environment for eating meat,
then you are also bad for the environment for relying on meat eaters to get you your vegetables.

CONCLUSION
I have no qualms with vegetarianism.
You do you.
If you like, eat spinach and be like Popeye,
If you like, eat raw meat,
I really don't care.
What I care about is people imposing their views on others. I will not stand for that.
Most vegetarians are actually chill people that are just trying their best to be healthy.
It's these #vegans that have problem and everything I've said in this article is mostly directed at them.
But again, if you're not a vegetarian that imposes your lifestyle onto other people,
you do you, have fun and I hope it works for you.
That'll be the end of this article/rant.
And now, if you'll excuse me, a chicken wing is calling my name.
Thank you for reading.
Stay buzzing,
Maximus ✍🏾
---
---