A Happy Independence? Heck No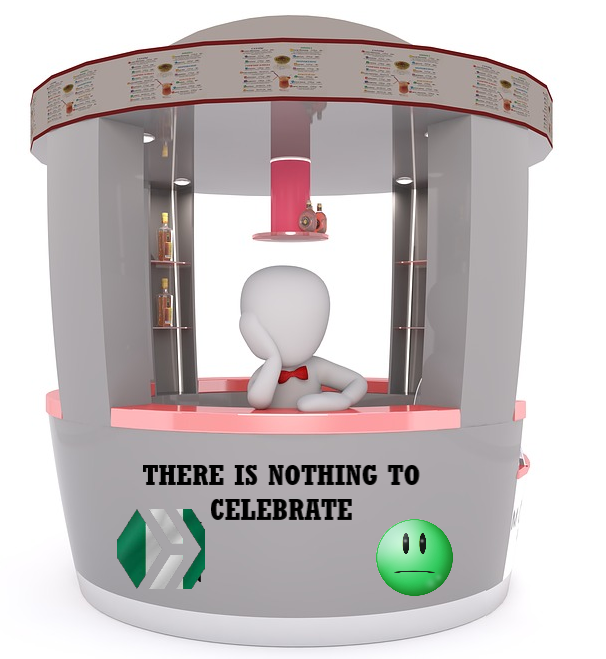 The last few days have been so frustrating because of the inability to access the internet. I still don't understand how shutting down our phone and internet service is connected to solving the security issues in the north but that's the situation. FBI sef no do reach this one.
Yesterday was Independence Day and seeing and experiencing the state of the nation in these times had me really angry the whole day. What's independent about a country that runs steadily on loans from other countries, or one that has its government officials tweeting happy Independence messages via VPN from Nigeria? The president in his Independence Day speech says if we remain good boys and girls then we can have our Twitter access back. Wow, thank you daddy.
This same country a year ago killed peaceful protesters in the very month of Independence and has refused to be accountable for their atrocities. October will always bring bad memories and it seems like a curse at this point.
October 1st used to be a day even kids looked forward to, it was like another Christmas and it meant a fun holiday filled with celebration but what did we see yesterday? So many dead bodies are being buried in southern Kaduna. I live in southern Kaduna and although these banditry killings happen in the villages and outskirts, it has me paranoid.
I'm more paranoid now stepping out of the house because of what happened to my partner on Thursday. It was really a traumatizing experience to have him kidnapped by the police and extorted. This was literally why we had a peaceful protest last October, to end police oppression. It hit close to home this time and it really was shocking to experience this in the north. I guess the Nigerian police are the same in all parts of the country after all; ruthless, wicked, and legal armed robbers.
We're taking that unfortunate experience as a sign to really work on leaving the country. Although I like finishing whatever it is I embark on, at this point, there's no commitment huge enough that's keeping me here. I'm in a 'drop everything and run' mode as it is because our lives have been threatened.
Before our internet became really shitty I wanted to make a post asking how many of us are still in Nigeria. There's a trend on Twitter, 'Welcome to a new dispensation'. They are victory tweets where people post photos of themselves in new countries, obviously celebrating the opportunity to have made it out of this shitty place.
I couldn't be happier for them and I'm more motivated to try. The October 20th killings last year obviously was the main trigger for many hence the massive relocation this year. We're running from home now and trying to build our lives somewhere else. Nigeria is still our home no matter what but the truth is home is where you're at peace and this right here is a pre-cursor to hell.
Well, I hope the bubble you build around yourself is safe enough while you're here and trouble never finds you.
---
---