My Selective Beans Preparation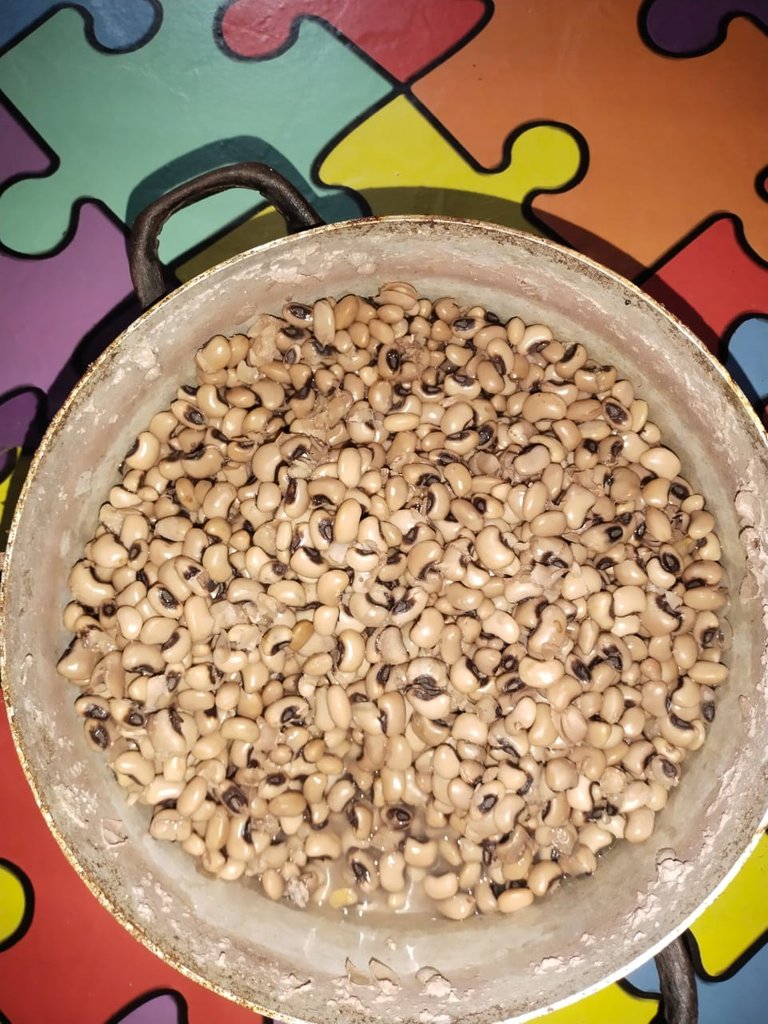 Hello everyone!!
Hope you are just fine? I'm @wofaipeace by username. And, this is my first post here in this wonderful community. I love trying out new methods when it comes to cooking. I'm also very selective or picky too as regards food. So, today I will be sharing to us "My selective beans preparation".
I love beans, the variety not withstanding. I cook
my beans a day after before consuming it.
First, I boil it eve to the actual day I will add my ingredients.
Secondly, the beans boil until it turns brown on the second day of cooking, thereafter I add my ingredients. The ingredients I use in preparing my beans aren't far from yours, they are;
Oil (either, palmoil or Groundnuts oil).
Pepper
Onion.
crayfish.
Maggi.
Salt.
PREPARATION PROCESS;-
FIRST DAY.
Pick the beans to remove pebbles or dirt.
Wash with clean water and put in a clean pot, add water to volume and place on heat.
Allow beans to boil on the first day till soft.
Remove from heat and cover tightly.
SECOND DAY.
Heat the beans again.
Place an empty clean pot on fire after removing the pot with beans.
Put oil in the pot, allow to heat upto 5minutes.
Add onion and pour the beans immediately.
Other ingredients are adding together, stir and allow to simmer to 20 minutes .
Remove from fire, your beans is ready to be served.
Beans can be served with either custard, pap, rice, bread or cooked alongside.
I call it selective beans because of it selective method of preparation.
Today, I decided to cook it with rice.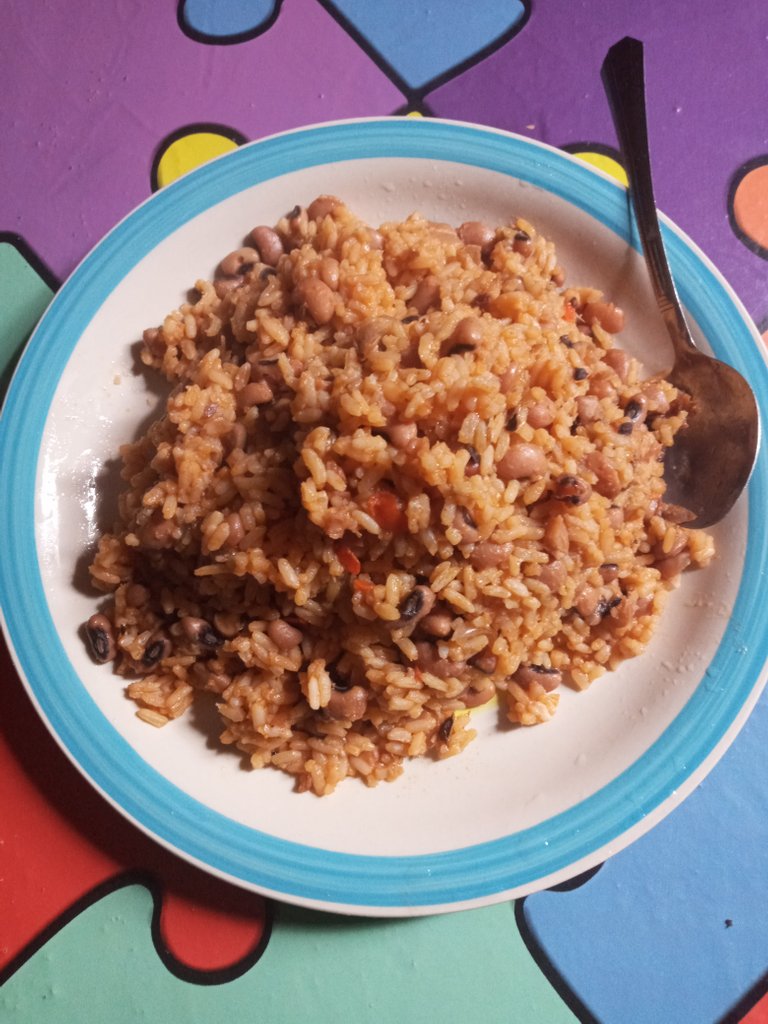 Thanks for having me around this lovely and for your support.
---
---