Tsurune: The Sports Anime About Archery And Why I Like It
To be honest, I don't like sports anime but lately, it seems like this genre has sparked my interest, particularly this anime named Tsurune: Kazemai Koukou Kyuudou-bu (in Japanese: ツルネ -風舞高校弓道部).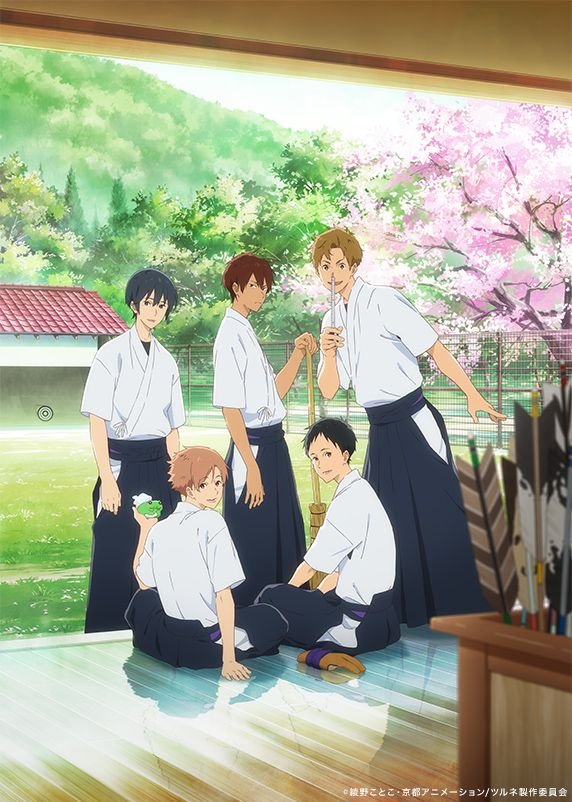 ---
Last night while waiting for the Hard Fork 26, I got sleepy (blame the day before when I only slept for an hour). Usually, before going to sleep, I watch an episode of something to make me more sleepy. So after doing my rituals, I lay down and played a random anime on my monitor.
This random anime turned out to be an interesting one that kept me awake for the entire night. Yep, I finished watching the entire season in 1 night. Am I crazy? No. Am I sleepy now? You bet! Should I repeat again? Probably..yes 😂
---
Tsurune: Kazemai Koukou Kyuudou-bu is about the story of the lead character, Minato Narumiya, and how he struggled to get back to archery. He's a freshman in high school at Kazemai and together with his club-mates from the archery club, he's moving forward and facing his target panic illness.
What is Tsurune anyway?
A sound said to be made by striking the bow with the string when the arrow is fired.
It is easily affected by the weather and the psychological state of the archer and does not always sound the same even if the same person uses the same bow.
source: translated from Kyoto Animation
Minato loves this tsurune. He started exploring the world of archery because of tsurune. But because of what happened in the past, it seems like he's trying to avoid archery but well, he can't avoid it forever.
One night, he stumbled upon a dojo where one guy is doing archery in a very beautiful form that Minato came to love. He became friends with that guy and guess who that guy is in the next episodes? He's ___. Okay, I'll leave it like that. 😂
That eventful night lead Minato to stir up his passion in archery again and so, he decided to join the archery club at Kazemai High School. This is where the story begins.. Will he be able to cure his illness? Will he be able to create beautiful memories with his club-mates? Will they be joining tournaments? Will the past haunt him again to this present time? You'll know the answer to these questions if you watch the anime. 😅
---
This anime was released in the Autumn of 2018. I think at that time, I was already aware of it but haven't paid much attention to it back then. Lately, it's been showing up on my Netflix and Disney+ recommendations so I think it's time to give it a try. It's just a random anime anyways, that's what I thought.
I think the story of this anime is simple it might bore you. However, if you like to learn about Japanese culture, this is a good anime to watch. If you like archery, this is the best out there!
In the anime, the proper way to shoot arrows is explained. Not only that but also includes the proper stance, when to fire, and a lot more. They are also wearing hakama when firing arrows! I love Hakama and I want to wear one in the future! I came to love it when I watched another anime but that story will be for next time. 😅
Of course, since the setting is in high school, it's a shonen anime. I love school animes, don't you? Don't worry, a lot of scenes are about the club or outside lecture time so you won't have to go through seeing how they are doing classes or something.
I mentioned drama, but this drama doesn't really involve romance among the characters - which is also a plus for me. It's just funny though, it seems like there's a BL between the main character Minato and his best friend/neighbor, Seiya Takehaya, but actually, there's none. 😅 It's just a common misconception because the main characters are guys.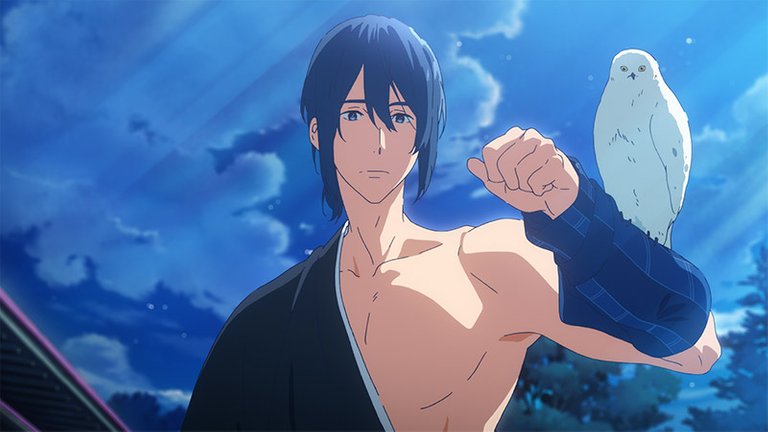 By the way, I like Masaki Takigawa. He showed up in the first episode and I really like him! He's so shikkari (this is kinda hard to translate to English but the meaning is kind of level-headed). He's so skillful and though he has also some drama, I would admire him as an adult if I were in high school. He has a pet which is so cute! Also, he's so good-looking! He's my type. uwu
This anime will highlight youth, friendship, and one's struggles. It's a feel good anime with a little drama. I actually think this could happen in real life. So yeah, it's kinda realistic if you think about it.
---
It's not the typical sports anime that you would see - it's a different take on a sports anime. Well, probably because it's unlike basketball or soccer which are popular sports anime.
I'm trying my best not to give any spoilers so I hope I was able to convey my thoughts about this anime.
Was I able to convince you to watch? Let me know below if you will give it a try! 😅 Hope you'll consider adding this anime to your list!
---
Earlier I mentioned that the anime kept showing up on my feeds, right? Turns out that 2 months ago, a movie has been released. I haven't watched the trailer yet or the movie. The anime seems interesting so I think I would also be enjoying the movie. If you have watched it, please let me know!
---
Thanks for reading!
See you around! じゃあ、またね!
---
All photos are taken from the official website of Tsurune Anime Season 1.
---
---