My most recent POB achievement: The 10k POB POWER mark is here.

This publication was also written in SPANISH and PORTUGUESE.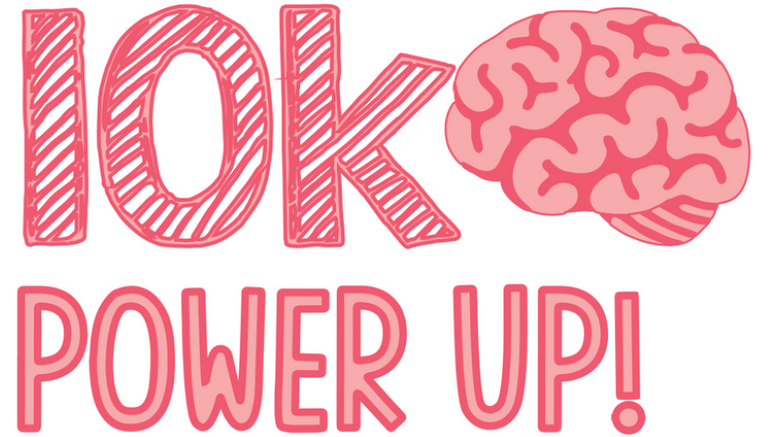 Art made by @hranhuk.
An unexpected project, which was born with an extremely interesting proposal: to be a space for a group of people from all over the world to write, publish and exchange experiences on any type of subject... This is the essence of the Proof of Brain project: be plural in its concept, and promote contact with people, as well as their particularities. We are all different, but at the same time, we are the same.
Since the beginning of this project I was curious to see how much it would grow with this proposal, and with an atypical speed among the second tier communities that are created here within Hive, the project is today one of the best consolidated within this ecosystem. It all happened in a "blink of an eye" and despite the obstacles along the way (which obviously unnatural and predictable), we continued to grow.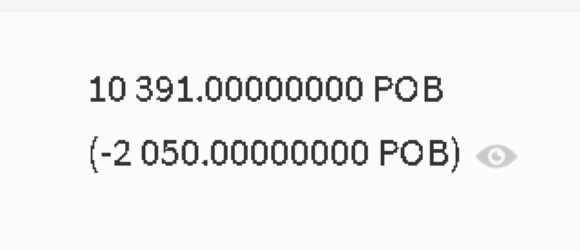 I can't believe that in such a short time, I've reached the incredible 10000 POB POWER mark (it's a number that keeps climbing the ladder because I don't want to stop getting more). When I review all my efforts to get this far (time, dedication, patience, creativity, engagement, curiosity...), I'm sure it all pays off when I see more and more interactions and financial rewards (which is quite amazing).
Today is a historic day, because it represents a very important milestone for me in the POB community: a number of pobs in stake mode that I never imagined I would get so quickly. None of this would be a fact if not for the help of each of you. Thank you very much for all the upvotes, shares, and especially for all the engagement you are a part of on a daily basis. I owe you that too and I hope to be able to continue giving back.
---
Mi más reciente logro POB: La marca de 10K POB POWER está aquí.
Un proyecto inesperado, que nació con una propuesta sumamente interesante: ser un espacio para que un grupo de personas de todo el mundo escriban, publiquen e intercambien experiencias sobre cualquier tipo de tema... Esta es la esencia del proyecto Proof of Brain: sea plural en su concepto, y promueva el contacto con las personas, así como sus particularidades. Todos somos diferentes, pero al mismo tiempo, somos iguales.
Desde el inicio de este proyecto tenía curiosidad por ver cuánto crecería con esta propuesta, y con una velocidad atípica entre las comunidades de segundo nivel que se crean aquí dentro de Hive, el proyecto es hoy uno de los mejores consolidados dentro de este ecosistema. Todo sucedió en un "abrir y cerrar de ojos" ya pesar de los obstáculos en el camino (que obviamente antinaturales y predecibles), continuamos creciendo.
No puedo creer que en tan poco tiempo, haya alcanzado la increíble marca de 10000 POB POWER (es un número que sigue subiendo la escalera porque no quiero dejar de obtener más). Cuando repaso todos mis esfuerzos para llegar hasta aquí (tiempo, dedicación, paciencia, creatividad, compromiso, curiosidad...), estoy seguro de que todo vale la pena cuando veo más y más interacciones y recompensas económicas (algo que es muy bueno).
Hoy es un día histórico, porque representa un hito muy importante para mí en la comunidad POB: una serie de pobs en modo stake que nunca imaginé que obtendría tan rápido. Nada de esto sería un hecho si no fuera por la ayuda de cada uno de ustedes. Muchas gracias por todos los upvotes, las acciones compartidas y, especialmente, por todo el compromiso del que eres parte a diario. Yo también te debo eso y espero poder seguir retribuyendo.
---
Minha mais recente conquista POB: Os 10K POB POWER estão aqui.
Um projeto inesperado, que nasceu com uma proposta extremamente interessante: ser um espaço para que um grupo de pessoas de todo o mundo pudesse escrever, publicar e trocar experiências sobre todo e qualquer tipo de assunto... Essa é a essência do projeto Proof of Brain: ser plural em seu conceito, e promover o contato das pessoas, bem como as suas particularidades. Somos todos diferentes, mas ao mesmo tempo, somos iguais.
Desde o início desse projeto eu fiquei curioso para ver o quanto ele iria crescer com essa essa proposta, e com uma rapidez atípica entre as comunidades de segunda camada que são criadas aqui dentro da Hive, o projeto é hoje um dos mais bem consolidados dentro desse ecossistema. Tudo aconteceu num "piscar de olhos" e apesar dos obstáculos no meio do caminho (que obviamente não naturais e previsíveis), nós continuamos crescendo.
Eu mal consigo acreditar que em tão pouco tempo, eu alcancei a incrível marca de 10000 POB POWER (é um número que continua subindo a escada porque eu não desejo parar de conseguir mais). Quando eu revejo todos os meus esforços para chegar até aqui (tempo, dedicação, paciência, criatividade, engajamento, curiosidade...), eu tenho a certeza que tudo valeu a pena quando eu vejo cada vez mais interações e recompensas financeiras (algo que é incrível).
Hoje é um dia histórico, porque ele representa um marco muito importante para mim na comunidade POB: uma quantidade de pobs no modo stake que eu jamais imaginaria que iria conseguir tão rápido. Nada disso seria um fato se não fosse pela ajuda de cada um de vocês. Muito obrigado por todos os upvotes, compartilhamentos, e principalmente por todo o engajamento do qual diariamente vocês fazem parte. Eu também devo isso a vocês e espero poder continuar retribuindo.
---
Posted via proofofbrain.io
---
---