Stop by Auckland for a while, New Zealand

Auckland was the first city that I arrived in New Zealand. And I stopped there 4 days before heading to Hastings to meet up with my friends there. The first impression about Auckland in my mind is its hustle and bustle. I thought it would be quieter than cities in Asia countries, but I got the wrong thing. Sorry for that, maybe because Auckland is one of the large cities in New Zealand, there comes its hustle.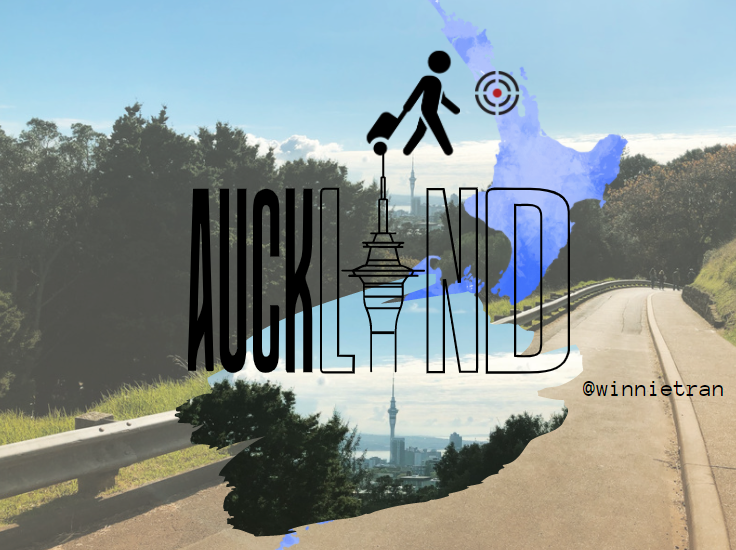 This city is home to approximately 1.5 million people and is New Zealand's largest city and gateway to explore the rest of the country, receiving around 70% of all visitors. In addition to the city's vibrant and rich cultural mix, there are countless museums, galleries, festivals, and events that highlight its diversity. Auckland is unique among cities as it was built on a field of active volcanoes. There are 50 volcanoes scattered throughout the city, and they are all fun and safe attractions that can be enjoyed by tourists admiring the city's yacht harbor. Despite its beaches on both the east and west coasts, this place attracts visitors in both the summer and winter seasons.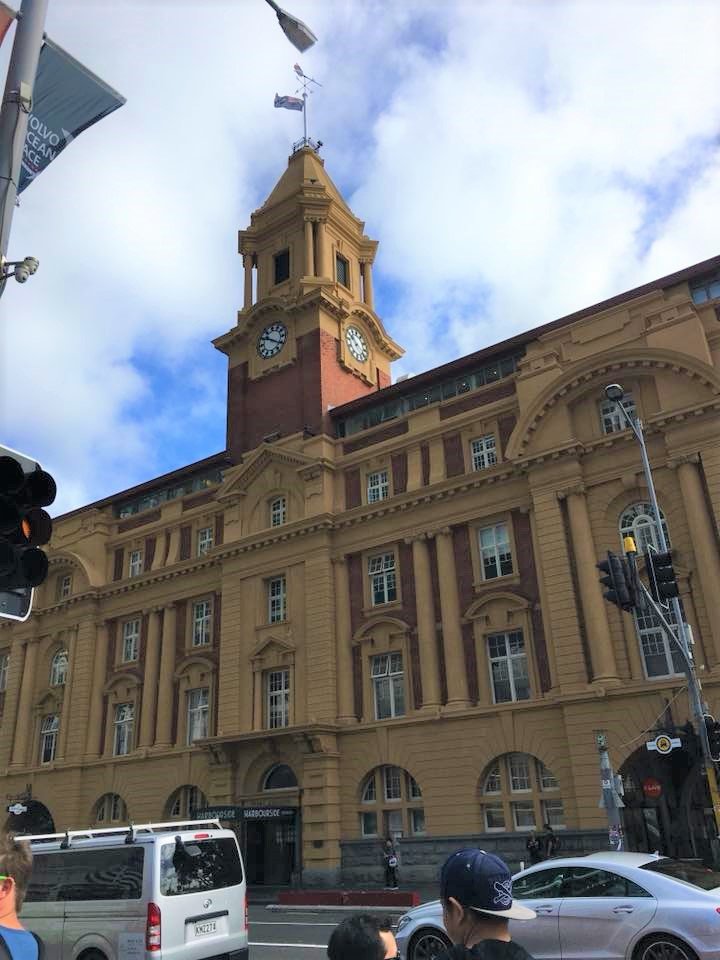 I bought the ticket to Waiheke island near here.
You can visit many good wineries on Waiheke, or climb a cooled crater on Rangitoto. Both islands are within easy reach of Auckland since both are nestled in Hauraki Bay. I went to Waiheke Island on the second day in New Zealand, this island is fairly near Auckland and just took around 30 mins to get there. I also met a lady on this ferry, and she gave me a lot of advice for my journey in New Zealand after that. Waiheke Island is a nice place to visit in Auckland and you can easy to get there by ferry and it is just like our bus services.
In my short time here, I made friends with a girl from France and we visited Mount Eden. Yeah, I was so happy when had a friend there
Mount Eden, also known as Maungawhau, is the highest natural point in Auckland and one of our 48 volcanic cones. It just took about 25-30 mins to walk to the top of Mount Eden. But it also has a way for visitors which took about 15 mins to the top. Mount Eden also is a viewing deck with its panoramic view of central Auckland and the Waitemata Harbour. That would be awesome to enjoy a good day at the top of Auckland. At that moment, my friend and I did not know about its history and just think it is like a big hole in the mountain. Then we realize that we were standing in the volcano.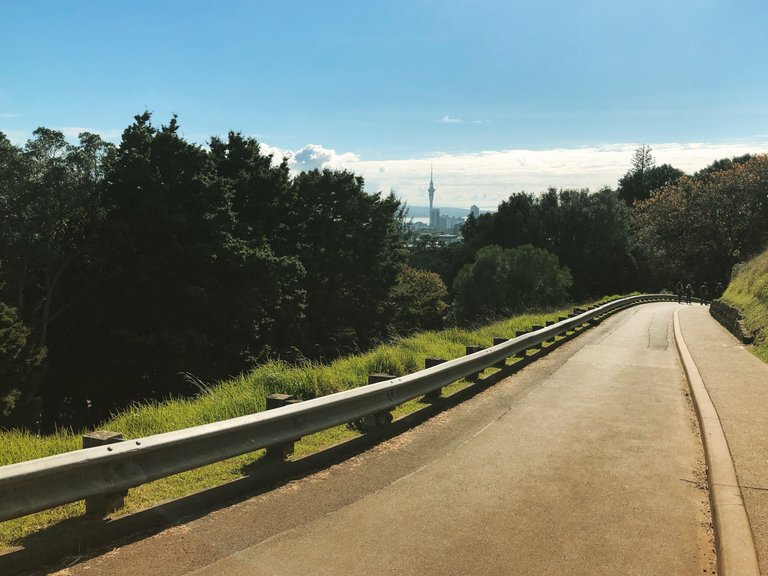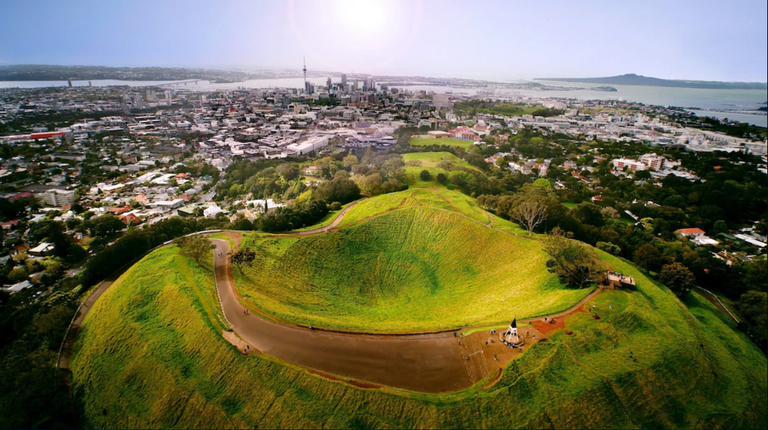 Source : expedia
This is the whole view of Mount Eden and you also can enjoy the epic view of Auckland city and harbor from here.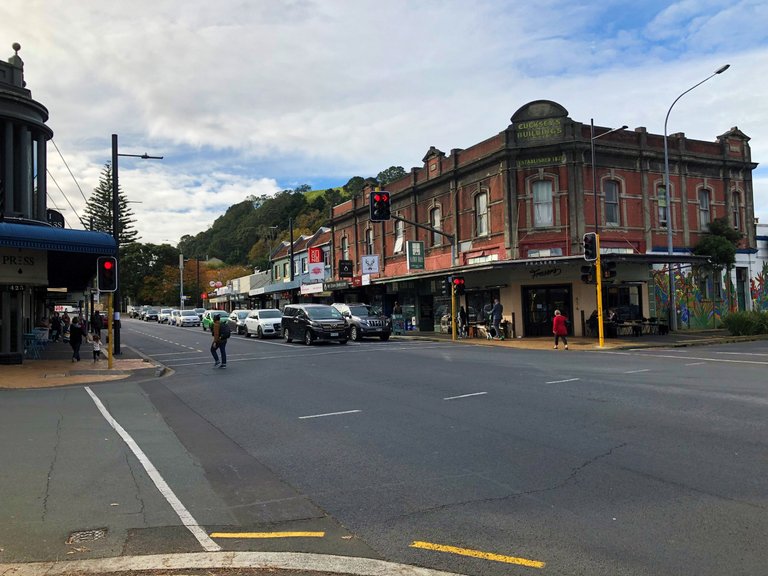 This is the way to Mount Eden, there are so many nice coffee shops here. If you visit Mount Eden, you can also check in here.
Oh one more thing, there are Friday night markets in Auckland CBD, you can try many foods from many countries like Taiwan, Spanish, China, Vietnam...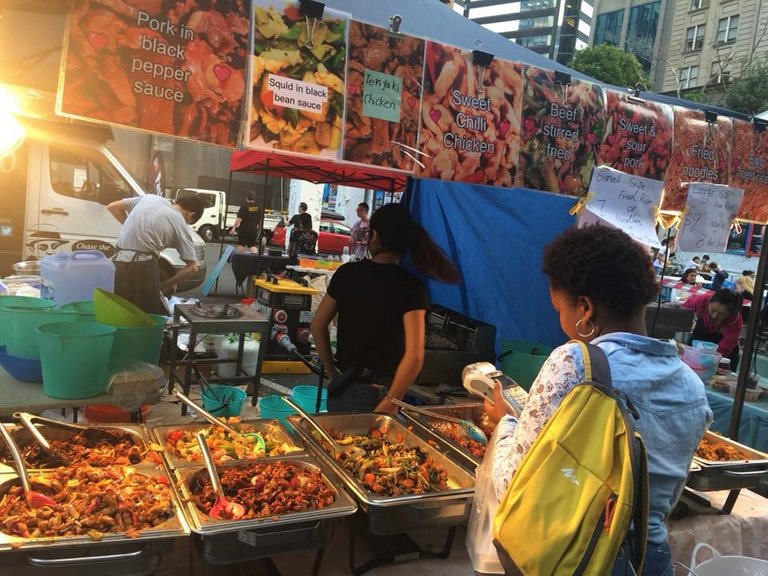 This is my friend - Melani, she took me around Auckland and thanks to her that I can see many places in Auckland in a short time like this. And also my sister Van that we knew each other in Roxbourgh, she took me around Auckland also before I left New Zealand.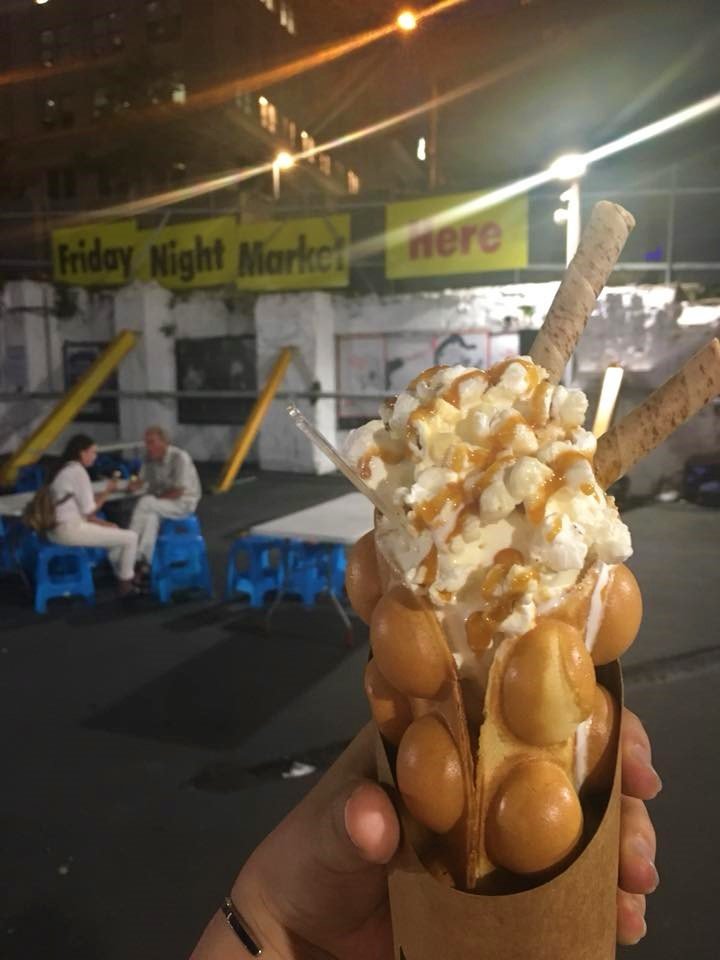 Thank you for reading my post.
All my travel post are pinned on pinmapple map
---
---