Homemade #4: A dalgona coffee for a lovely morning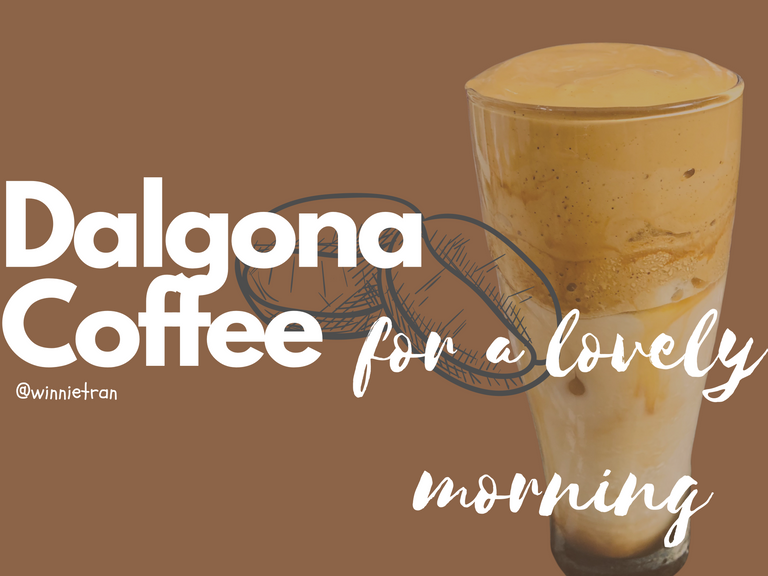 Design with Canva
How do you start your new day?
Starting my day with a cup of coffee is my routine before sitting at my desk. That is always perfect when having a coffee in the morning while checking tasks that need to be completed in a day. Do you like hot coffee or iced coffee?. I like the iced one and coffee is one of the famous agricultural products in my country. I think you might hear about Vietnamese coffee. We had so many ways to make a good cup of coffee from Phin coffee, egg coffee, ice-cream coffee, Bailey's coffee (I love this one the most, can not forget the special taste of this)... But today I will make the Dalgona coffee because it is a little bit simple and you can find the ingredients in your kitchen. If you want to do a different way to your cup of coffee, you can try this.
Dalgona coffee became popular and trending in the first months of 2020 in Korea and was named based on its flavour are similar to Dalgona candy (candy made from sugar and baking soda). That candy is also popular now through Squid Game.
It is loved by many people based on its fluffy foam on the top and the sweetness from the fresh milk.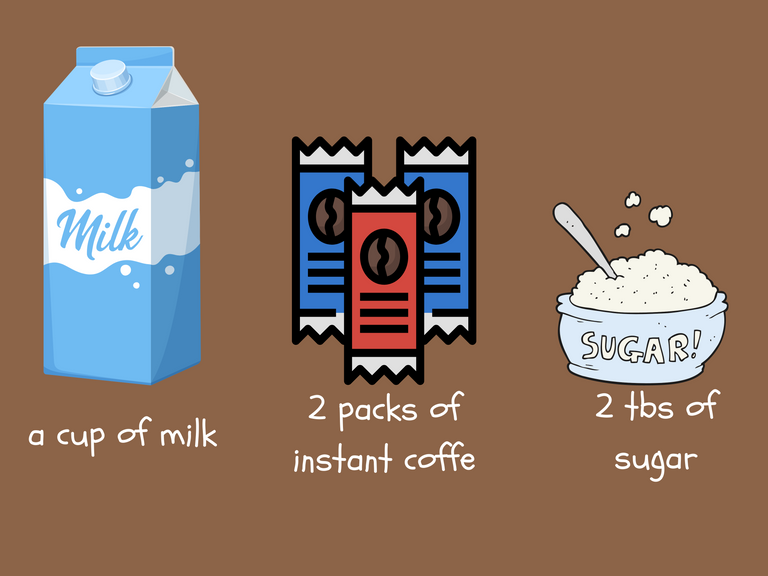 Design with Canva
I think that you can find those ingredients easily in your fridge and kitchen. For two packs of instant coffee, you can make 2 cups of Dalgona coffee. But 2 packs seems to increase the success level, I tried 1 pack first but I did not succeed.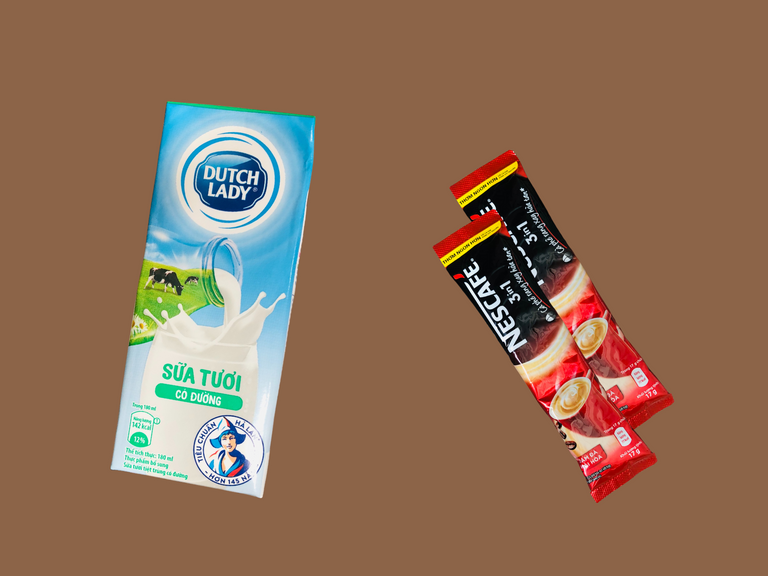 Design with Canva
We gonna put everything into the bowl and add 2 tbs of hot water, the ratio will be 2:2:2 for coffee, sugar and hot water. I recommend you use the mixer rather than using a whisk. Cause it will be faster and you don't need to do the hand exercise in the morning by this way.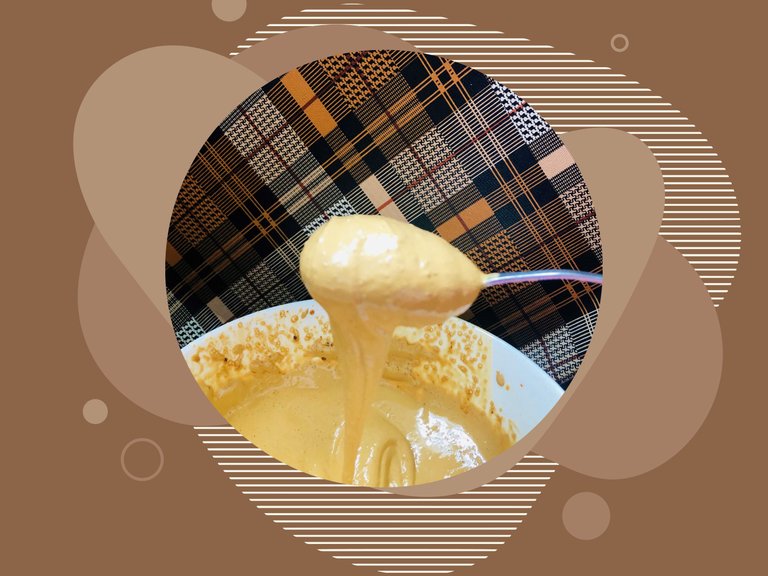 That is just a few minutes to turn our mixture become fluffy like this with a mixer and 15 mins with a whisk. So easy to make it, and now just need to put it on your cup of milk.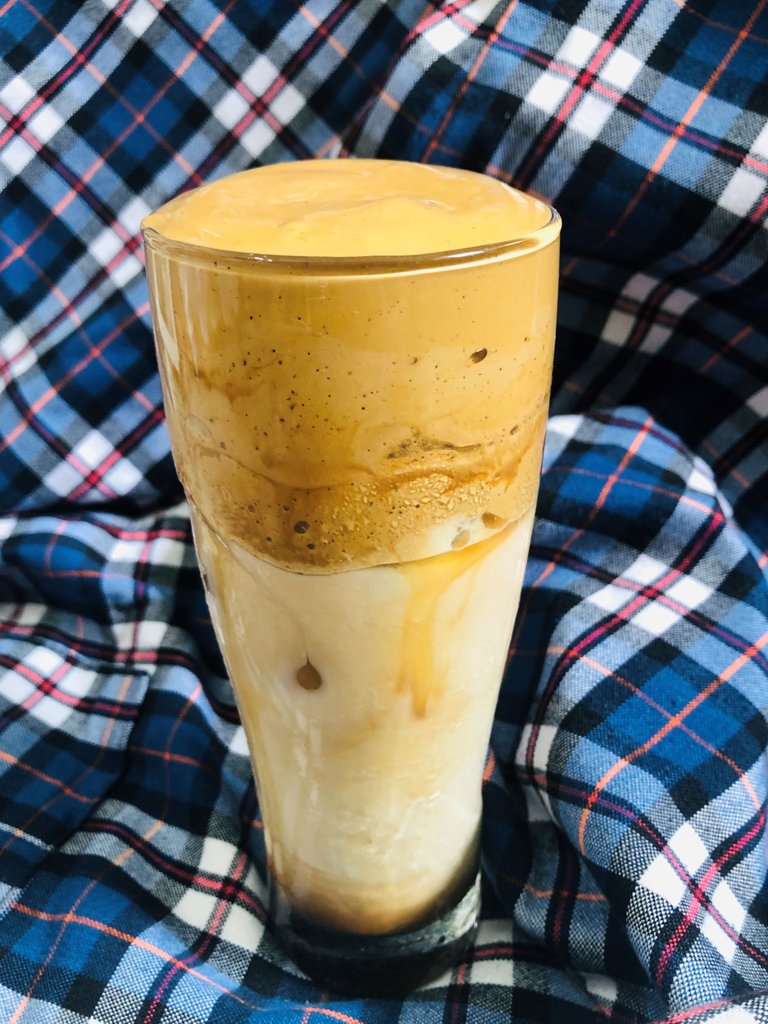 Yes, it's very light already and will float on the top of the cup, you can taste the biter of coffee and the sweetness of fresh milk. You can replace the fresh milk with anything you want and turn it into a new version by yourself.
Thank you for reading my post.
Hope you have a nice day!
---
---