Hit or Miss - Marvel edition
Hello movie fans.
This is a safe space to talk about the not so latest marvel release - Doctor strange in the multiverse of madness.
I just saw this movie two days ago as I prefer to watch after all the hype is gone to avoid spoilers and after watching, this is my brutally honest review.
Disclaimer: no hate to marvel fans please do not come for me. Also team no spoilers please skip this post.

So after all the hype on the internet and how scary people claim the movie is, I am a little bit disappointed if I do say so myself.
First of all, as a non marvel fan the first time I ever saw doctor strange in action was when I watched Spider-Man: No way home at the cinema and ever since I fell in love with the character.
He is a fine man with smooth charisma, a nice accent and he seemed extremely powerful at the Spider-Man movie. What not to love about him.
Excuse my fantasy and as I was saying, I anticipated this movie and expected that amount of power and even more since this movie stars him as the main character.
Not only did they make him seem less powerful but they included some scenes I can only describe as ridiculous.
The first red flag was him dying in the multiverse. I expected him to be so tough, instead he was defeated by the monster and died without much battle. At first I was glad it was a dream but as they revealed it was reality in another universe, that just made me even more mad. Let's not even get into his eerie dead body with the weird revealing side teeth smirk. It looks like a cartoon villain making it more satire than horrific.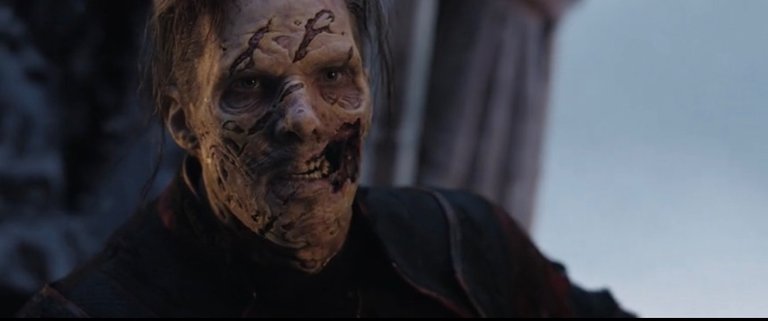 The second red flag was the attack at Kamar-Tag, where Doctor Strange and other thing powerful sorcerers base. They were defeated like it was a piece of cake for Maximoff or maybe I'm underestimating her power because she killed so many sorcerers in no time. She first breached the shield thousands of sorcerers created, destroyed the village, killed them and got away with hardly any scratch.
She really ridiculed an entire army of sorcerers in their base, making them all look so weak and powerless including Doctor Strange.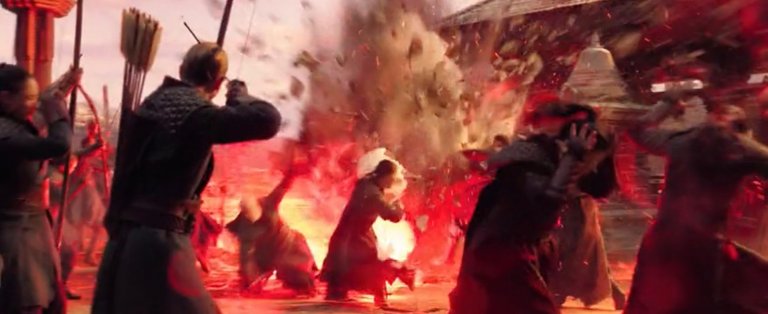 The third red flag was the Illuminati. One would think that by the way this group are hyped in real life, the movies would exaggerate their powers even more but it was the total opposite.
The way the whole gang died made me giggle so hard. The whisper guy's death was the funniest. I expected so much more with a dramatic entrance and beating but I got nothing but giggles and disappointment.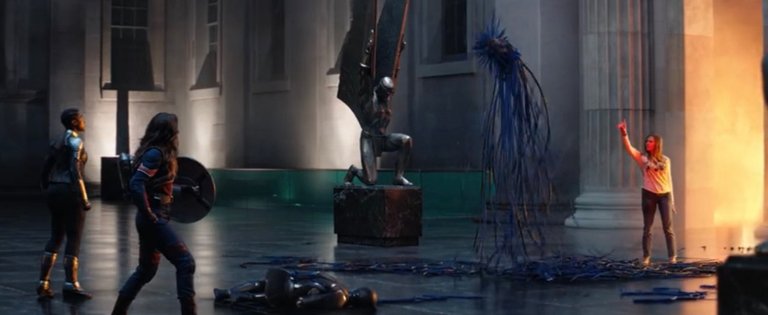 The final red flag was the third eye thing. What the heck was that all about, i don't know if that was meant to be scary but it was just too creepy and funny to me.
The way the clip cut off was even more hilarious, they did my precious Doctor strange dirty in this movie.
At some point I wished he was the villain then maybe he'll be a bit more powerful and charismatic to my expectations.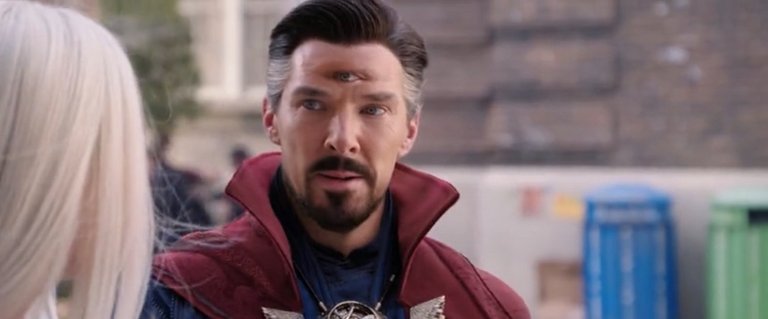 In essence, I'll rate this movie a 6/10.
Reason being the story line didn't really make much sense to me because why will Maximoff cause so much damage for children that technically isn't hers, i feel like a better reason would've cut it. Also because Doctor strange wasn't as powerful or taken seriously in a movie where he is literally the main character. They would have named it after Scarlet since she took the spot light from the beginning to the end of the movie.
It is a controversial movie to me and this is my take on it.
Have you seen this movie? Was it a hit or miss? Let's chat about it in the comments.
all images are screenshots while watching, except sourced otherwise
---
---