OMGUSDT ANALYSIS
OMGUSDT ANALYSIS, according to the 4hrs Time frame.This analysis is showing us that, the trade is on bullish trend.The trade got resistant on the red line that's the pivot which indicate as P.The trade is going to get to R1 around 9.197,if the trend break the R1,it will get to 10.204 but if it didn't break the R1,it will come down to P the red line that's pivot line to form another support before continue on bullish trend but if it didn't continue up on the p that's pivot line and it break the pivot line,it means that,it will retest after breaking it and form support the bearish trend may activate because of the pivot line it break.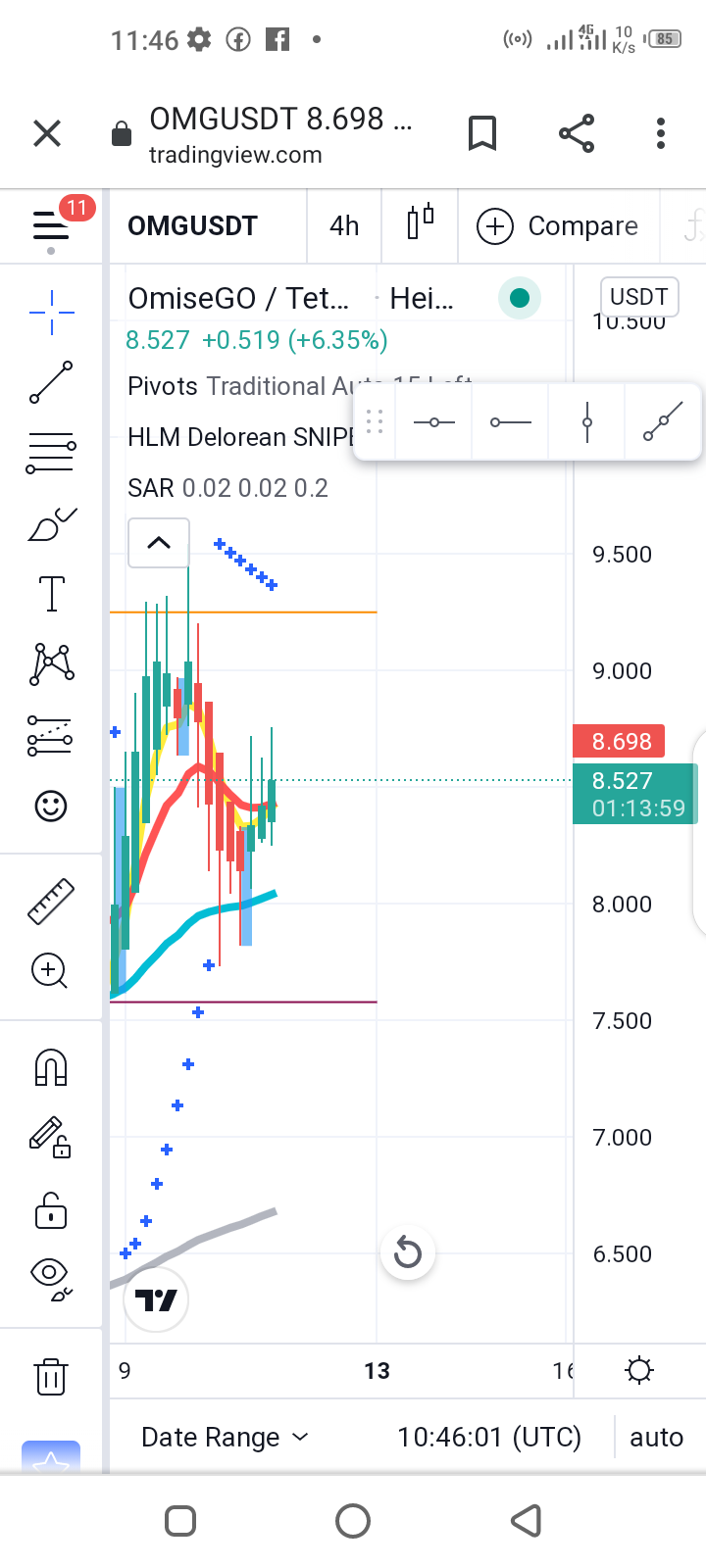 Please do your own analysis before taking this trade.
I am a full time forex trader,I don't take long trade.i take short trade.
Posted Using LeoFinance Beta
---
---