DXY ANALYSIS
This evening i just checked the dxy analysis to know what is going to happen in btc,eth,bnb and other altcoins.
From the tradingview chart,i find that,it seem that dxy want to sell.
if dxy break 95.5. we will see a heavy sell in dxy chart.
i hope you have not forgot that if dxy is selling btc will be buying and eurusd,gbpusd will be buying too and other coins that pairs with usd will be buying.
This is just a market analysis but not a sure analysis,you can verify before taking any trade.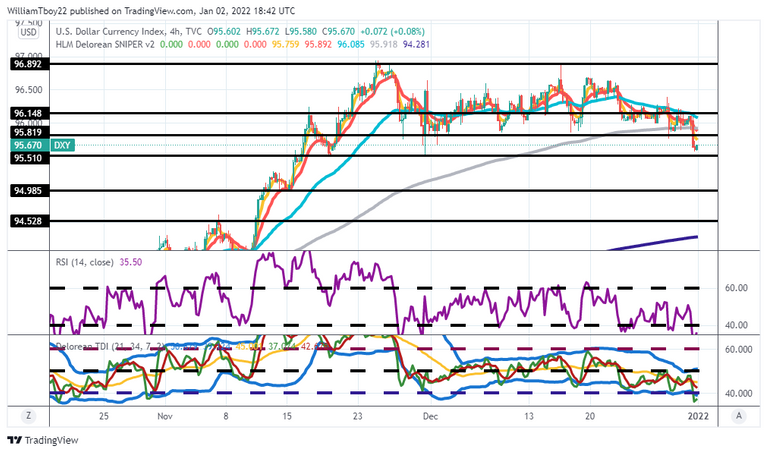 (source)[https://www.tradingview.com/x/fsVwNJGw/]
Posted Using LeoFinance Beta
---
---