In the square - Monomad Challenge [ENG/ESP]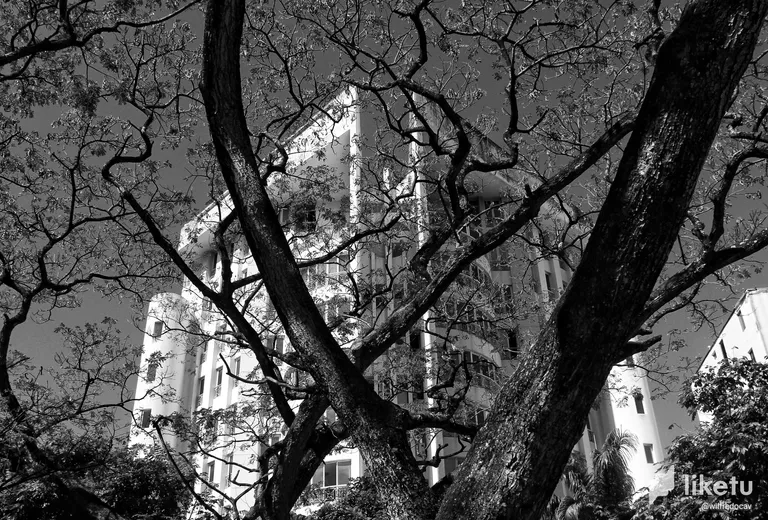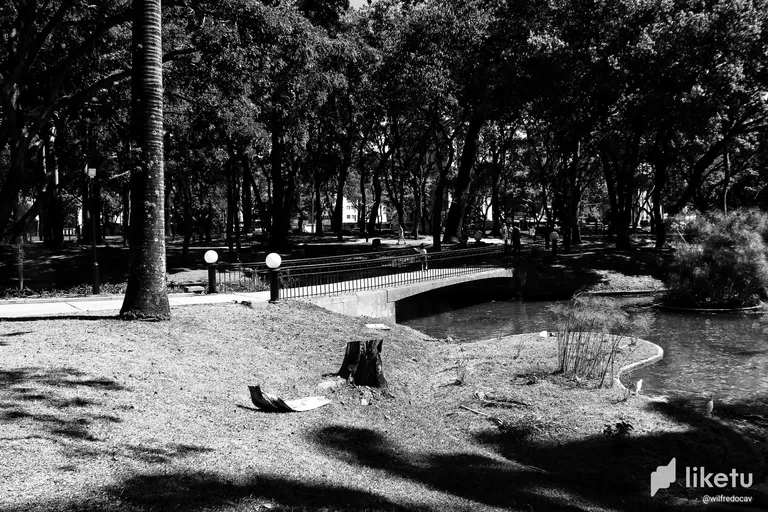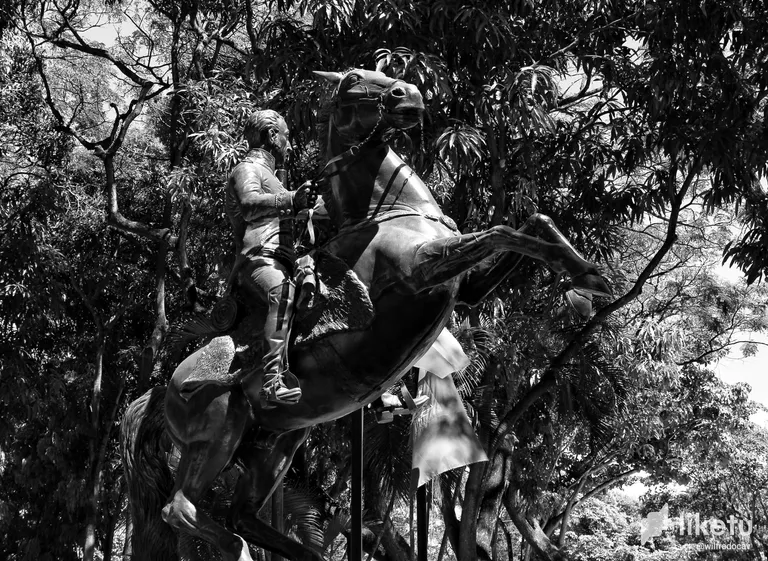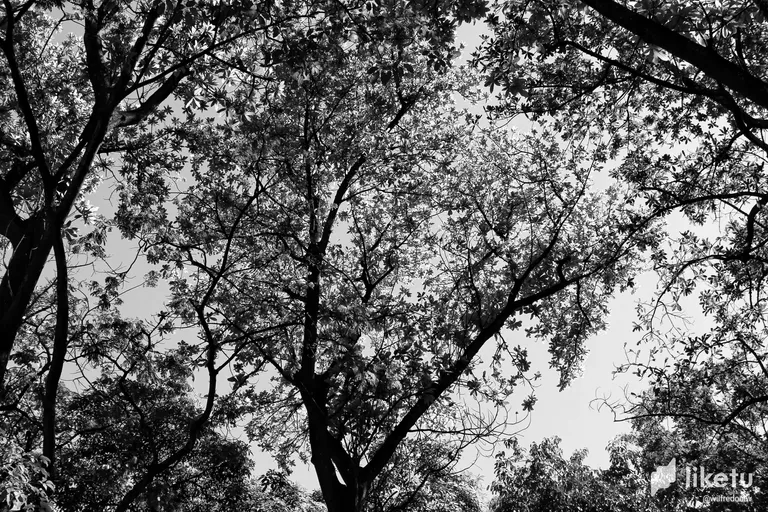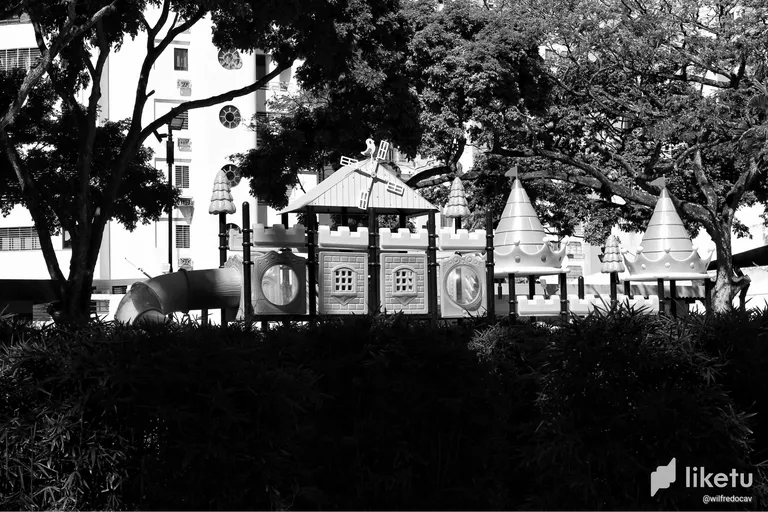 For this occasion I make a sample of 5 photographs of the Dr. Fabian de Jesus Diaz square from the black and white perspective. This square is located in the municipality of Valencia in the state of Carabobo - Venezuela, and is a very popular place for the inhabitants to spend some leisure time or even for those who attend some artistic or other event.
In my case, the intention of this short visit to this place, which I have previously been several times, was the simple fact of taking some pictures, which are part of all those tours that I do for the city of Valencia.
On the one hand this place has always called my attention, due to its natural environment, which consists of trees and ponds, where you can see some birds like ducks and swans, as well as some turtles, but in a sense what also attracts me is that contrast that I like to capture in the images, a contrast generated by many shadows of the trees and all those green spaces in this site, makes it somehow have that appeal to take pictures and spend some quiet time with a little nature in the middle of a chaotic city.
As you can see in the first picture, where part of some of the trees contrast with the background of what can be seen as a building, because beyond the borders of this park, there is a large complex of many buildings and structures such as shopping malls. However, it is this contrast that I like in some cities, where you can be in areas where there is a lot of vegetation and breathe more of that nature.
All photographs are my own and were taken with a Canon T3i camera.
Español
Para esta ocasión hago una muestra de 5 fotografía de la plaza Dr. Fabian de Jesús Díaz desde la perspectiva en blanco y negro. Dicha plaza se encuentra en el municipio Valencia del estado Carabobo - Venezuela, y es un sitio muy concurrido por los habitantes para pasar un rato de esparcimiento o incluso para quienes asisten hacer algún evento artístico o de otra índole.
En mi caso, la intención de esta corta visita a este lugar, que anteriormente he estado varias veces, fue el simple hecho se sacar algunas fotografías, que forman parte de todos esos recorridos que hago por la ciudad de Valencia.
Por una parte este lugar desde siempre me ha llamado la atención, debido a su entorno de mucha naturaleza, que se conforman de árboles y lagunas, donde se puede apreciar algunas aves como patos y cisnes, así como también algunas tortugas, pero en un sentido lo que también me atrae es ese contraste que me gusta captar en las imágenes, un contraste generado por muchas sombras de los árboles y todo esos espacios verdes existentes en este sitio, hace que de alguna forma tenga ese atractivo para hacer fotografías y pasar un rato de tranquilidad con un poco de naturaleza en medio de una ciudad caótica.
Así como se puede ver en la primera fotografía, donde se contraste parte de algunos de los árboles, con fondo de lo que se puede apreciar como un edificio, porque más allá de las fronteras de este parque, se encuentra todo un gran complejo de muchos edificios y estructuras como centro comerciales. Sin embargo, es este contraste que me gustan de algunas ciudades, donde se pueda estar en áreas donde exista mucha vegetación y respirar más de esa naturaleza.
Todas las fotografías son de mí autoría y fueron tomadas con una cámara fotográfica Canon T3i.

---
For the best experience view this post on Liketu
---
---