Among Kittens [ENG/ESP]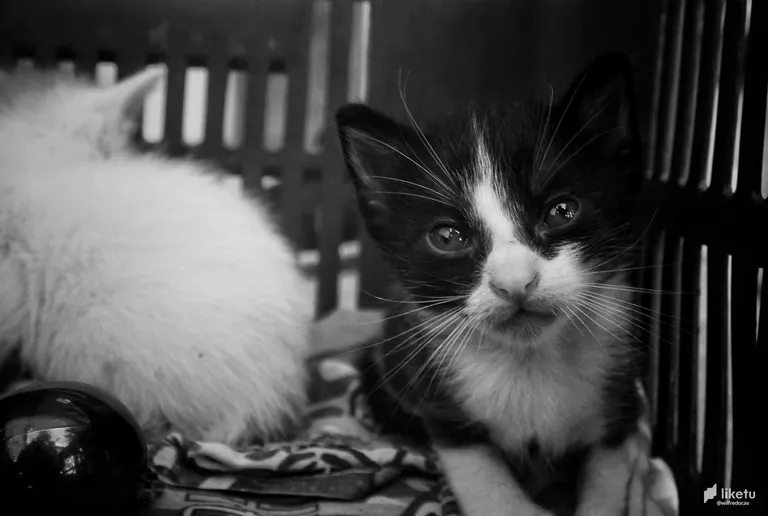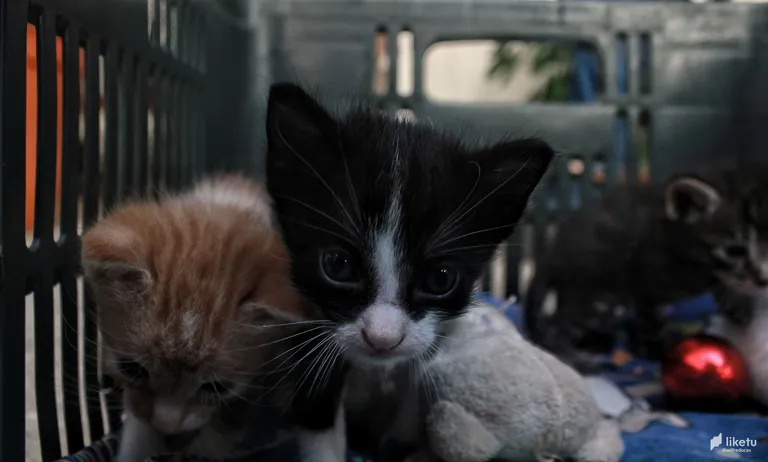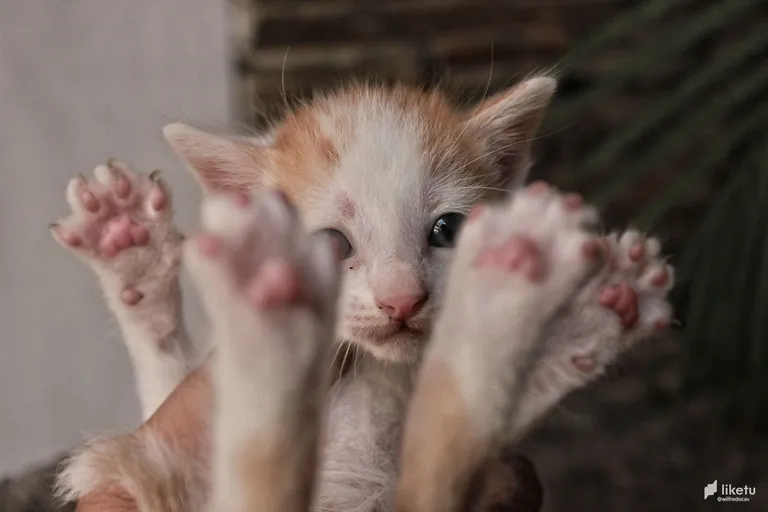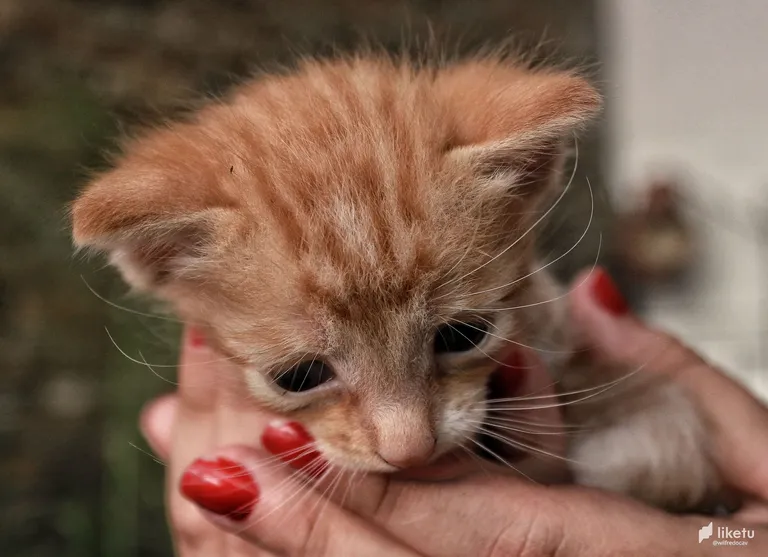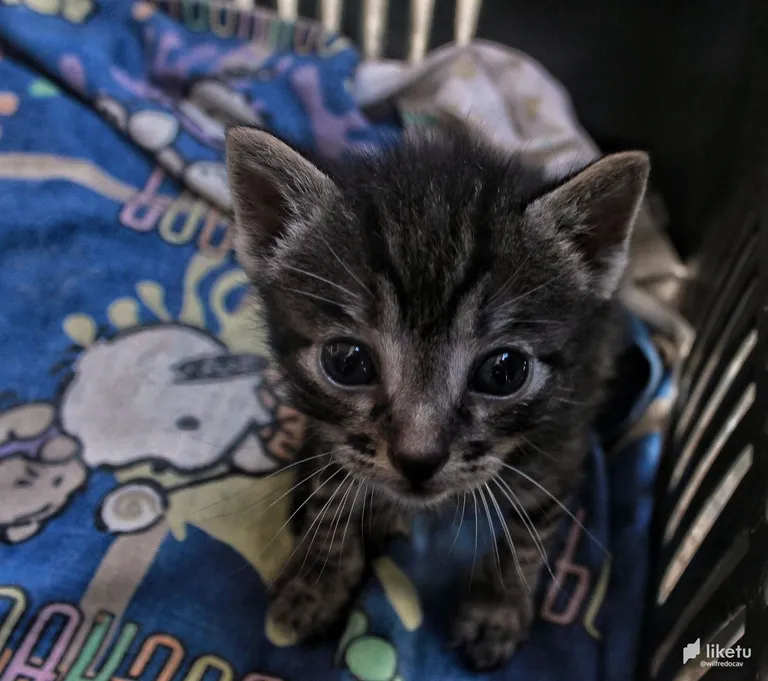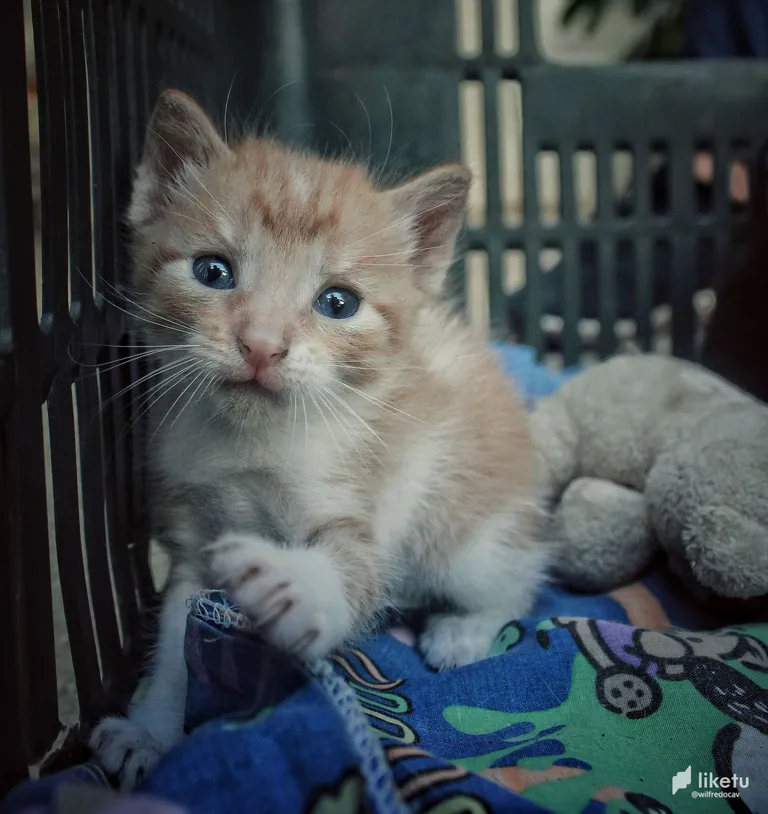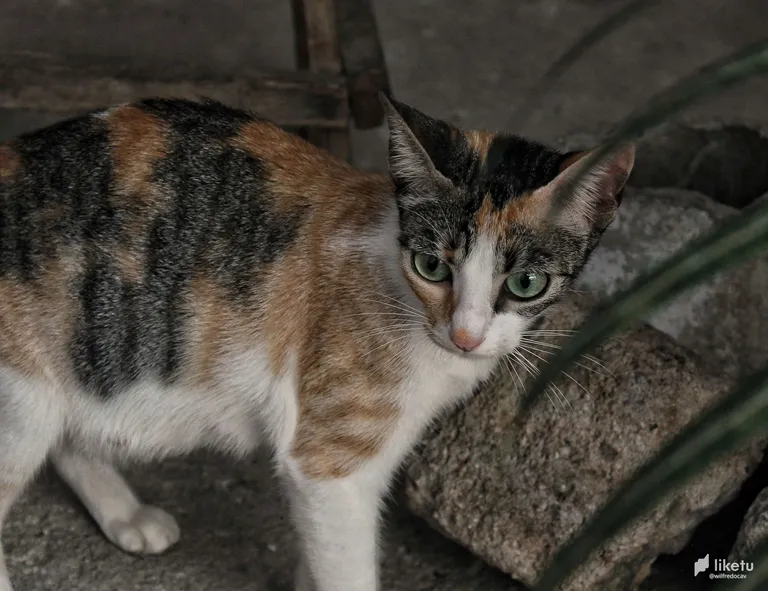 A few days ago I did this little photo session of these 4 little kittens and a picture of their mom, who is very shy and sometimes it is difficult to take a picture of her. These 4 beautiful kittens are children of my mother-in-law's cat, and her name is Gatina, who a month ago gave birth to 4 beautiful and healthy kittens, currently one month old each one of them and with their eyes wide open, besides that they have already grown their teeth.
At first, I had no idea of adopting some of the cats, but since I could see them in person, I could not help the fact that I want to keep one, but at the same time it is difficult because we already have many dogs and cats, so this may mean more attention to the animals and of course general economic expenses, but well I thought about it and in the end I made the decision, although I must continue working hard to keep all my cat and dog family.
Among the other obstacles, when you have a new member to the family, is the simple fact of adaptation with the other pets we have. In my apartment my wife and I have two dogs and a cat, which by instinct are territorial animals, therefore this process of adaptation of the new kitten can last up to 2 weeks, where we must be aware that the other members do not spoil the kitten, although the cat still has a month of weaning from the mother and also to grow more.
Another point that I took into account, is that my cat Kira with more than 1 year old, is not sterilized, so it can be a problem because I am going to bring a cat, that for the moment is small, but as it grows, it will begin to be jealous, and being with my cat Kira, that would mean a problem, but of course I have to spay Kira and neuter the new cat, which I don't have a name yet, but we usually call him tigrito, because of his stripes on his fur, which makes him look like a tiger.
Therefore, when it comes to adopting a new pet as part of the family, it can be a difficult decision, if you already have pets, but if we assume the role well, it should not be a problem. I also took pictures of all the kittens, as part of those photographic memories of who the new kitten's siblings are.
All the pictures are my own and were taken with a Canon T3i camera.
Español
Hace unos días hice esta pequeñas sesión de fotografías de estos 4 pequeños gatitos y una fotografía de su mamá, que es muy tímida y a veces es difícil poder retratarla. Estos 4 hermosos gatitos son hijos de la gata de mi suegra, y se llama Gatina, que hace un mes dió a luz a 4 gatitos hermosos y saludables, actualmente con un mes de vida cada uno de ellos y con sus ojos bien abiertos, además que ya le salieron sus dientes.
En principio, no tenía idea de adoptar algunos de los gatos, pero ya que los pude ver en persona, no pudo evitar el hecho de que me quiera quedar con uno, pero a la vez es difícil porque ya tenemos muchos perritos y gatos, entonces esto puede significar más atención hacia los animales y por supuesto gastos económicos generales, pero bueno lo reflexioné y al final tomé la decisión, aunque debo seguir trabajando duro para mantener toda mi familia gatuna y canina.
Entre los otros obstáculos, cuando se tiene un nuevo integrante a la familia, es simple hecho de la adaptación con las otras mascotas que tenemos. En mi apartamento mi esposa y yo tenemos dos perritas y una gata, que por instinto son animales territoriales, por lo tanto ese proceso de adaptación del nuevo gatito puedo durar hasta 2 semanas, donde debenos estar pendiente de que los otros integrantes no malogren al gatito, aunque al gato aún le falta un mes de destete de la madre y también que crezca más.
Otro punto que tomé en cuenta, es que mi gata Kira con más de 1 año, no está esterilizada, por lo que puede ser un problema porque voy a traer a un gato, que por los momentos esta pequeño, pero a la medida que vaya creciendo, va ha comenzar a tener celos, y estando con mi gata Kira, eso significaría un problema, pero por supuesto tengo esterilizar tanto a Kira como castrar al nuevo gato, que aún no le tengo nombre, pero le solemos llamar tigrito, por su rayas en el pelaje, que lo hace asemejar a un tigre.
Por consiguiente, a la hora de adoptar una nueva mascota como parte de la familia, puede llegar a ser una decisión difícil, si es que ya se tiene mascotas, pero si asumimos bien el rol, no debería ser un problema. De igual forma, les tomé fotografías a todos los gatitos, como parte de esos recuerdos fotográficos de quienes son los hermanitos del nuevo gatito.
Todas las fotografías son de mi autoría y fueron tomadas con una cámara fotográfica Canon T3i.
---
For the best experience view this post on Liketu
---
---