My city- MONOMAD - September 4th
Hello blackandwhite community,
This is my first post and I'd like to show you some of the pictures of my city in black and white.
Dragon Bridge:
Dragon Bridge is always a popular site for tourists, the Dragon Bridge is a true symbol of Da Nang. The bridge is not only a favorite spot for photography but one of the largest tourist attractions in Da Nang.
Going down under the bridge, I capture an image of a fisherman, it's quite interesting.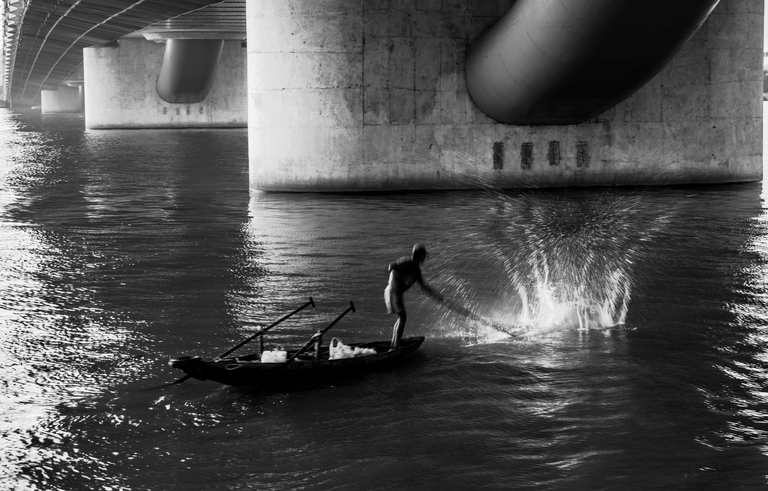 2 Hoi An
Hoi An is a famous destination for tourists all over the world. It is beautiful for its lanterns. Every evening, the lanterns lining the riverside and bridges light up with a soft glow and invite visitors to linger and enjoy the view.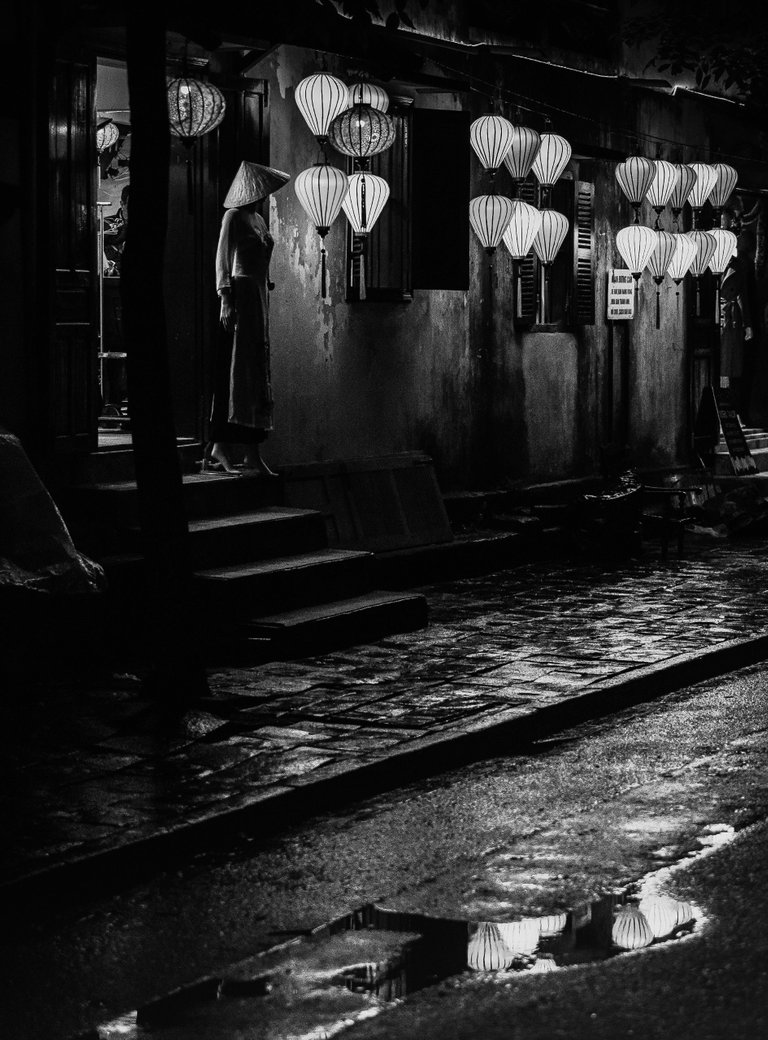 3.Marble mountain
Another popular place to visit when you come to Da Nang is Marble Mountain. The site is situated on a hill that overlooks the city and offers views of the surrounding mountains. Marble Mountain is not only a beautiful site but it also houses many historical attractions and ancient pagodas. The below photo is taken at one of the caves of the area, named Tang Chon cave.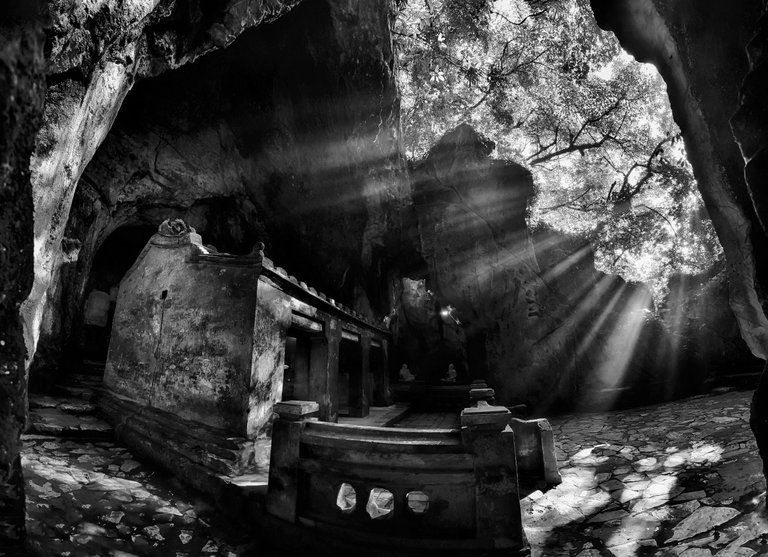 This is my entry for the #monomad challenge-MONOMAD - September 4th, hosted by @brumest and @monochromes. Thank you for reading my post and have a nice weekend.
Khanh
---
---