Crema De Arvejas Verdes | FoodiesBeeHive | by @wbrandt [ENG-ESP]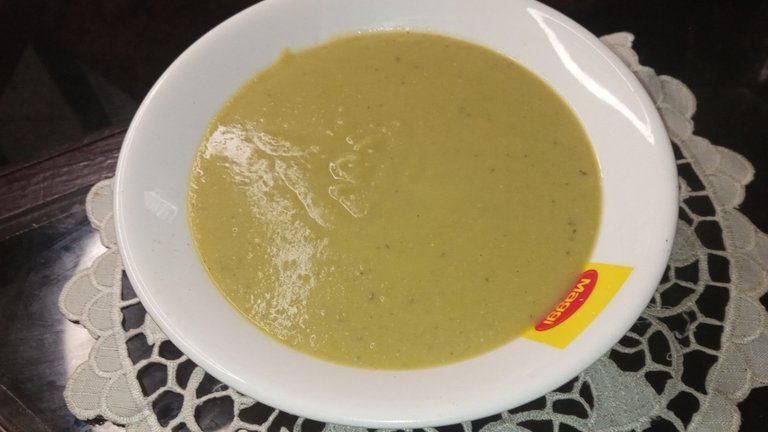 Hello friends of #FoodiesBeeHive Welcome to my blog on #hive, I am very happy and glad to be here again with all of you sharing new experiences, I wish you an excellent start of the week and I hope that where you are you are very well and in family.
Starting this week with good vibes I took the boldness to experiment with a new type of grains in the kitchen, in this case with green peas, the thing with this recipe I wanted to do was a companion to the meal, although it was, but it was not as I had intended, I wanted was to make these grains to do something different from the traditional thing we do at home like lentils or beans, The truth is that at the end of everything in my desperation of what to do to solve this issue I succeeded, to tell you a little is that the beans did not want to soften and had a day soaking in water for more than 4 hours cooking and nothing that softened, but well I had a good idea to not get frustrated in the attempt.
It was a bit of a joke, but the final result was quite nice.
As I have told you I love to cook for my family and try to do something different every time I'm going to put my hands to work in every meal I make, but this time I was inspired by my great grandmother Teofila, who was very fond of this type of beans, even when I was little I remember that when I went very often to her house she always had some real peas already prepared and gave me, and that's why I made this recipe.
And with much love I made it for my loved ones, who enjoyed this delicious dish of peas, who thought they were going to eat some hard beans, but no, they managed to eat everything without leaving anything on the plates.
Dear friends, I hope you like my recipe to make this delicious green peas that are very easy to make, although it would also be very helpful if you tell me if there is a trick to make it softer in less time, I know you are going to tell me that in a pressure cooker, but I don't have one at home so I will be reading in the comments.
Without further ado, let's get started.
Let's go!

Ingredients:
---
1 kilo of green peas
Garlic 1/2 cup
Onion 1/2 cup
Chives 1/2 cup
Sweet bell pepper 1/4 cup
Paprika 1/2 cup
Pepper (To taste)
Oregano (To taste)
Adobo (To taste)
Salt (To taste)
---
Preparation
1 Step: We take a pot and add 1 kilo of green peas, wash them with plenty of water, then empty the pot to drain the grains, again add more water and leave it overnight until the next day.
2 Step: take our peas and drain the water again, wash them, add water to the pot and cook for about 1 hour, if you have a pressure cooker, if not, as in my case, it lasts as long as necessary for them to soften.
3 Step: While our green peas are cooking, we chop our seasonings, we chop 1/2 cup of garlic, 1/2 cup of chives, 1/2 cup of paprika, 1/4 cup of sweet bell pepper and 1/2 cup of onion and we incorporate it in a pan with a little oil to fry until they are well cooked and we turn off our frying pan.
4 Step: check our peas, if they are soft, there were some harder than others, I decided to add the seasoning, salt, marinade to taste and let cook for 10 min.
5 Step: After 10 minutes, check if they were soft and they were not soft, if it is not the case that they are not soft, let it cook longer (In this step what I did was to take the peas and incorporate them in a blender and blend until it was a cream, incorporate them back into the pot and let it cook for 5 minutes over low heat and stirring slowly so it does not stick to the pot) so in this way I got them to soften making it a cream.
6 Step: We turn off our pot and serve on plates.
This is the end of our delicious green peas recipe.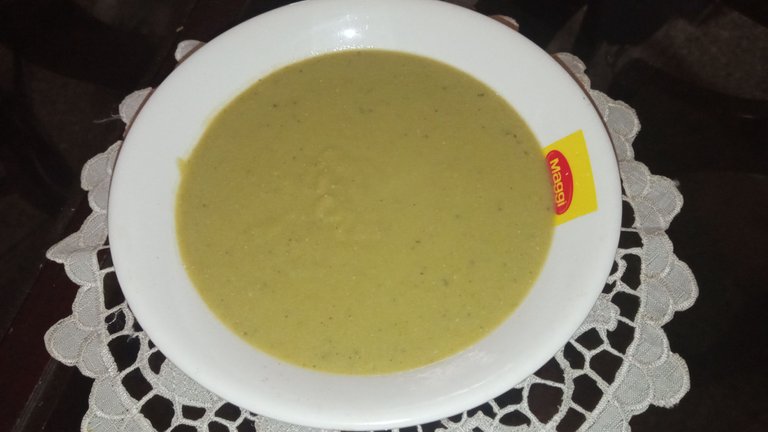 This amount of pea cream is enough for 6 people.

Español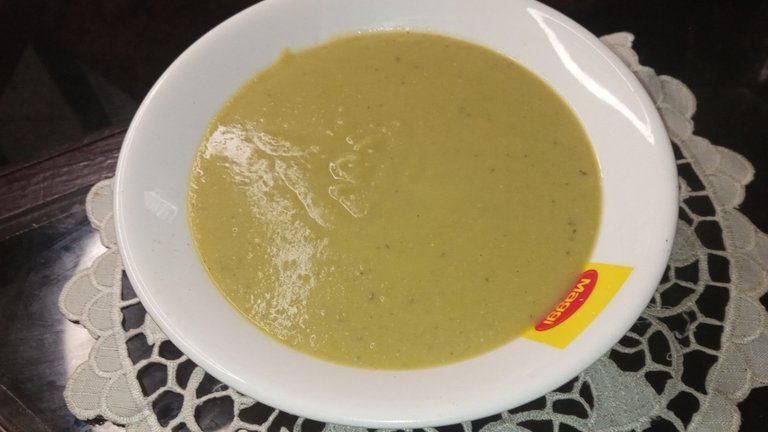 Hola amigos de #FoodiesBeeHive Bienvenidos a mi blog en #hive, estoy muy feliz y contento de poder estar nuevamente aquí con todos ustedes compartiendo nuevas experiencias, les deseo un excelente comienzo de semana y espero que donde se encuentre estén muy bien y en familia.
Comenzando esta semana con buenas vibras me tomé el atrevimiento de experimentar con un nuevo tipo de granos en la cocina, en este caso con Arvejas verdes, la cosa con esta receta que quería hacer era un acompañante de la comida, aunque lo fue, pero no era como lo tenía pensado, quería era hacer estos granos para hacer algo distintos de lo tradicional que hacemos en casa como las lentejas o las caraotas, lo cierto es que al final de todo dentro de mi desesperación de en que hacer para resolver este tema lo logre, para hablarles un poco es que los granos no se querían ablandar ya tenían un día remojándose en agua más de 4 horas cocinándose y nada que se ablandaban, pero bueno tuve una buena idea para no salir frustrado en el intento.
Era algo un poco chistoso, pero el resultado final fue bastante agradable.
Como les he comentado me encanta cocinar para mi familia y tratar de hacer algo distinto cada vez que voy a poner manos a la obra en cada comida que hago, pero en esta ocasión me inspire en mi bisabuela Teófila, a quien le gustaba mucho este tipo de granos, aun cuando estaba pequeño recuerdo que cuando iba muy seguido a su casa siempre tenía unas arvejas verdad ya preparadas y me daba, y es por eso que hice esta receta.
Y con mucho amor la hice para mis seres queridos, quienes disfrutaron de esta delicioso plato de arvejas, quienes creían que iban a comer unos granos duros, pero no, se lograron comer todo y sin dejar nada en los platos.
Queridos amigos, espero que les guste mi receta para hacer esta rica arvejas verdes que son muy fáciles de hacer, aunque sería también de gran ayuda si me dijeras si hay un truco para qué sé ablande en menos tiempo, sé que me van a decir que en una olla de presión, pero no tengo una en casa así que en los comentarios los estaré leyendo.
Sin más vueltas al asunto comencemos.
¡Vamos!

Ingredientes:
---
1 kilo de Arvejas Verdes
Ajo porro 1/2 tasa
Cebolla 1/2 tasa
Cebollino 1/2 tasa
Ají dulce 1/4 tasa
Pimentón 1/2 tasa
Pimienta (Al gusto)
Orégano (Al gusto)
Adobo (Al gusto)
Sal (Al gusto)
---
Preparación
1 Paso: Tomamos una olla y agregamos 1 kilo de Arvejas Verdes, las lavamos con abundante agua, luego vaciamos la olla para escurrir los granos, nuevamente incorporamos más agua y la dejamos toda la noche hasta el siguiente día.
2 Paso: tomamos nuestras arvejas y le escurrimos nuevamente el agua, las lavamos, he incorporamos agua a la olla y ponemos a cocinar aproximadamente 1 hora, si tienen olla de presión, si no, como en mi caso dura el tiempo que sea necesario para que se ablanden.
3 Paso: Mientras que se están cocinando nuestras arvejas verdes, vamos picando nuestros aliños, picamos 1/2 tasa de ajo porro, 1/2 tasa de cebollino, 1/2 tasa de Pimentón, 1/4 tasa de Ají dulce y 1/2 tasa de Cebolla y lo incorporamos en un sartén con un poco de aceite para sofreír hasta que queden bien cocidos y apagamos nuestro sartén.
4 Paso: verificamos nuestras arvejas, si están blandas, había unas más duras que otras, decidí agregar los aliños, la sal, adobo al gusto y deje cocinar por 10  min.
5 Paso: Pasados los, 10 min, revise que estuvieran blandas y no estaban blandas, si no es el caso de que no estén blandas, la dejas cocinar más tiempo (En este paso lo que hice fue agarrar las arvejas y las incorpore en una licuadora y licue hasta que quedara una crema, las incorpore nuevamente en la olla y la deje cocinar por 5 min a fuego lento y revolviendo poco a poco para que no se pegue en la olla) así de esta manera logre que se ablandaran haciéndola una crema.
6 Paso: Apagamos nuestra olla y servimos en los platos.
listo terminamos nuestra rica receta de arvejas verdes.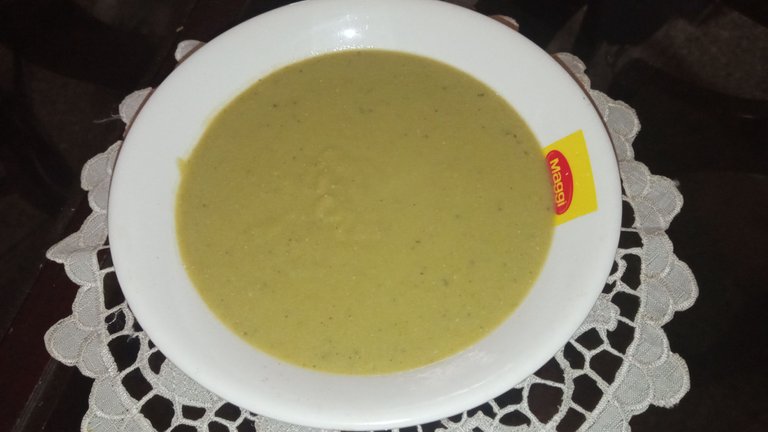 Esta cantidad de crema de arvejas alcanzo para 6 personas.

Amigos queridos de FoodiesBeeHive espero que hayan disfrutado de esta espléndida receta que hice para compartir con todos ustedes, yo disfrute realmente esta experiencia haciendo esta preparación, la cual fue un reto para mí, pero que fue muy divertida gracia por tomarte el tiempo de pasar por mi blog y apoyarme gracias por ese cariño que me das infinitamente, espero vernos en otra próxima oportunidad compartiendo una nueva receta así que sin más nada que decir me voy despidiendo amigos un fuerte abrazo se me cuidan chao.
The photos are of my authorship taken with my Redmi 9 phone.

Las fotos son de mi autoia tomadas con mi teléfono Redmi 9

---
---