"Adventure To The Waterfalls" (El Cacao Barinitas) | by @wbrandt [ENG-ESP]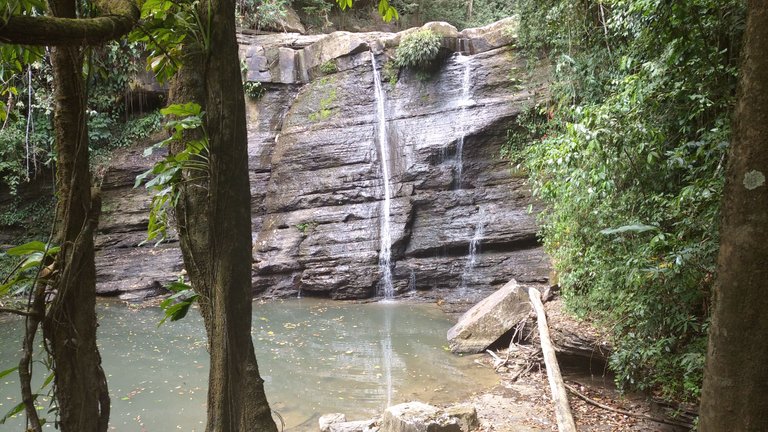 Hello friends and Family of #pinmapple and adventurers to know beautiful places, over here your friend Willy Brandt, here in #Hive as @wbrandt, I hope you are very well wherever you are, have a happy Sunday, I wish you the best for this day that is full of much success to succeed.
Today I bring you this adventure with my wife, my nephew Jhonnata and Maria, a friend close to our family, as I told you I am from a town in the state of Barinas called Barinitas, this is where I grew up, in this town has a mountain that is called cocoa, as it is an area where there are many cocoa crops and harvests I could not take pictures of these fruits.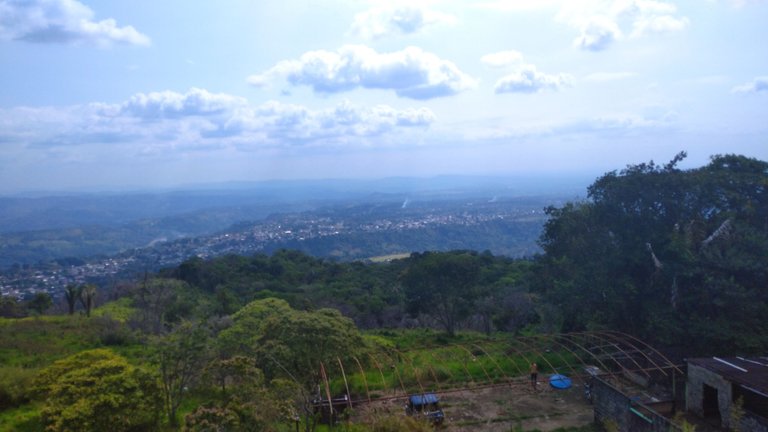 We had to walk a lot because in the village the transportation was not working and no one had a means of transportation to at least take us to the entrance of the foot of the mountain, from our house to the place we walked too much, but we left very early, we started walking and little by little we went up the mountain and seeing the beautiful landscape that we were finding we made some stops to rest because it is very steep at the time of climbing.
Now, we the locals call it the waterfalls and it is a special place for me, because I love to feel and hear the sound of nature, it is an experience that I enjoy very much, because it is something that makes me feel and breathe fresh air and every time I go to my town I love to go to this special place, since I was about 15 years old I started to visit this place.
Continuing with this experience in one of these stops we entered a well that well, it is no longer a well because the heavy rains, covered it, this is called the gringos, since long ago the gringos came to this site and built this place taking advantage of the stream of water flowing through here, Also when we get to one side of the mountain we find these 3 crosses that are looking towards the town of Barinitas as seen in the background here, there are two roads, one that goes to a hamlet and another road to the waterfalls.
That is why the name of the place where we are going and specifically behind the mountain you will find one or more waterfalls, but we only went to one, since going to this place requires a long walk and you have to go up and down the mountain and the same on the way back.
It is a lake tour that you will like to visit because it is a challenge to try to get to the falls and you can find so many things like enjoying the scenery from the top of the mountain and see the town from the top, I really visit this place because I find myself, and to clear the mind a little of so many things of our daily lives and to be able to contemplate these wonders is priceless.
Well on this trip we laughed a lot, my nephew was the first time he went to this place by his own means and he also thought it was very nice but he was tired of walking so much, when we came back and we left the mountain we had to walk all the same until we got home, healthy, safe and tired (hahaha).
Walking in the middle of nature is very healthy for your body, it will thank you for seeing and experiencing things to remember in time.
Friends, if you have come this far I hope you have enjoyed this beautiful experience that I lived, thanks for visiting my blog, I appreciate your visit here, with nothing more to say, I'm saying goodbye and I hope to see you in another opportunity with another adventure knowing new places, take care of me, see you soon, bye.

Español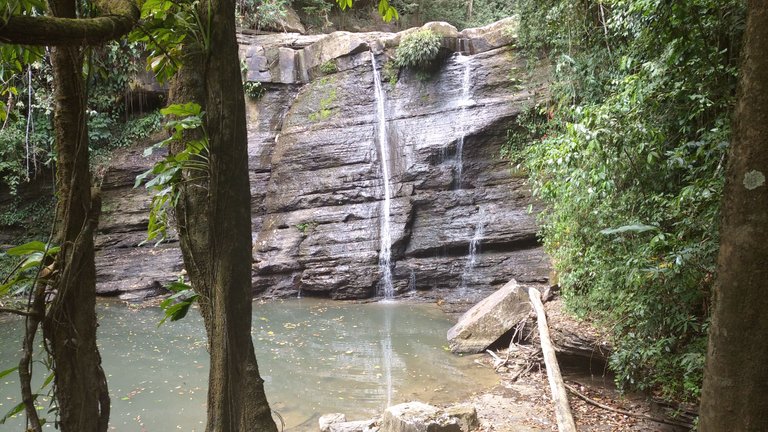 Hola amigos y Familia de pinmapple y aventureros de conocer lugares hermosos, por acá su amigo Willy Brandt, aquí en #Hive como @wbrandt, espero que se encuentren muy bien donde quiera que estés, que tengas un feliz domingo, te deseo lo mejor para este día que está lleno de mucho éxito para triunfar.
En el día de hoy les traigo esta aventura que realiza junto a mi esposa, mi sobrino Jhonnata y Maria, una amiga cerca de nuestra familia, cómo les he comentado yo soy de un pueblo del estado Barinas que se llama Barinitas, aquí es donde crecí, en este pueblo tiene una montaña que se llama el cacao, ya que es una zona donde hay muchos cultivos de cacao y se cosecha no pude tomar fotos de estos frutos.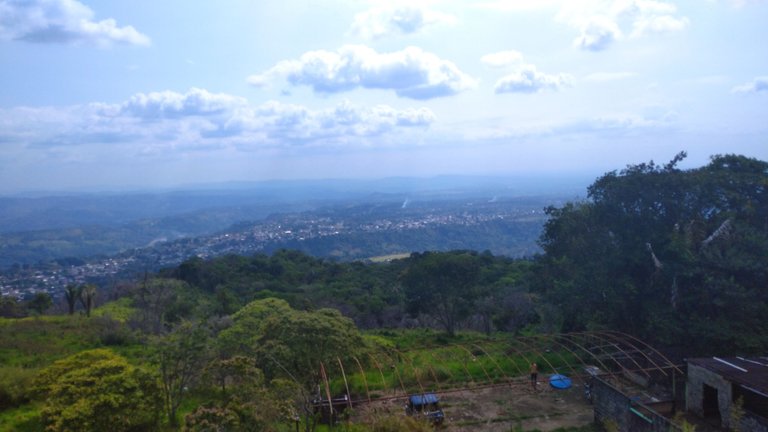 Hablarles un poco de la travesía, es que nos tocó caminar mucho porque en el pueblo no estaba funcionando el transporte y ninguna persona que tuviera un medio de trasporte que por lo menos nos llevara hasta la entrada del pie de la montaña, desde nuestra casa hasta el lugar caminamos demasiado, pero nos fuimos muy temprano, empezamos a caminar y poco a poco fuimos subiendo la montaña y viendo el hermoso paisaje con el que nos íbamos encontrando hicimos algunas paradas para descansar porque es muy inclinado a la hora de subir.
Ahora bien, nosotros los lugareños le llamamos las cataratas y es un lugar especial para mí, porque me encanta poder sentir y escuchar el sonido de la naturaleza, es una experiencia que la disfruto mucho, porque es algo que me hace sentir y respirar aire puro y cada vez que voy a mi pueblo me encanta ir a este lugar tan especial, ya que desde que tenía como 15 años empecé a visitar este sitio.
Continuando con esta experiencia en unas de estas paradas entramos a un poso que bueno, ya no es un poso porque las fuertes lluvias, lo taparon, este se llama los gringos, puesto que hace mucho tiempo vinieron los gringos a este sitio y construyeron este lugar aprovechando la corriente de agua que fluye por aquí, también al llegar a un lado de la montaña nos encontramos con estas 3 cruces que están mirando hacia el pueblo de barinitas como se ve en el fondo aquí, allí se encuentra con dos caminos uno que va a un caserío y otro el camino hacia las cataratas.
Es por eso el nombre del lugar a donde nos dirigimos y específicamente detrás de la montaña se encuentra unas o varias cascadas, pero solo fuimos a una, puesto que ir a este lugar requiere de mucho tiempo de camino y tienes que subir y bajar la montaña y lo mismo de regreso.
Es un lago recorrido que te gustara visitar porque es un reto tratar de llegar a las cataratas y que te puedes encontrar con tantas cosas como disfrutar el paisaje desde la cima de la montaña y ver el pueblo desde lo más alto, yo realmente visito este lugar porque me encuentro conmigo mismo, y para despejar un poco la mente de tantas cosas de nuestra vida cotidiana y poder contemplar estas maravillas no tiene precio.
Bueno en esta travesía nos reímos mucho, mi sobrino era primera vez que iba a este lugar por sus propios medios y le pareció también que era muy bonito solo que estaba cansado de tanto caminar, cuando ya veníamos de regreso y salimos de la montaña nos tocó caminar igual todo hasta llegar a casa, sanos, a salvo y cansados (jajaja).
Caminar en medio de la naturaleza es muy saludable para tu cuerpo, él te lo agradecerá por ver conocido y experimentar cosas para recordar en el tiempo.
Amigos, si has llegado hasta aquí espero que hayas disfrutado de esta experiencia tan bonita que viví, gracias por visitar mi blog, valoro mucho tu visita aquí, sin más nada que decir, me voy despidiendo y espero que nos veamos en otra oportunidad con otra aventura conociendo nuevos lugares, se me cuidan hasta pronto chao.

The photos are taken from my xiaomi redmi 9 phone.
CCEXPRESS banner

Las fotos son de mi autoria tomas de mi telefono xiaomi redmi 9
Banner CCEXPRESS

---
---