Do You Know Phil?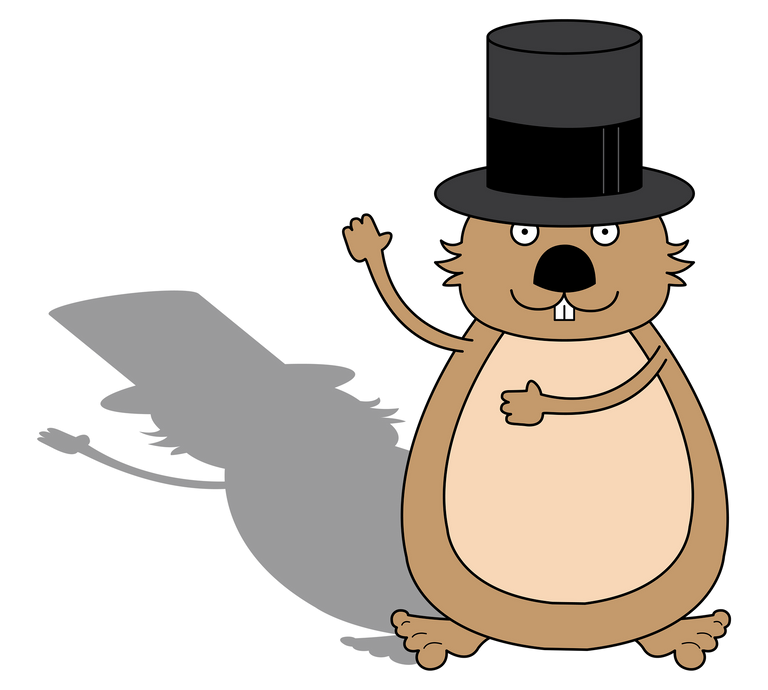 We call them groundhogs. If you live anywhere rural in Pennsylvania, or even urban Pennsylvania, you know what a groundhog is. These same rodents go by the name of gophers, too. Pennsylvania is home of one of the most famous of gophers, Punxsutawney Phil. Every winter a big celebration takes place in Punxsutawney, Pennsylvania. The poor groundhog named Phil gets pulled out of bed to be subjected to lights, cameras and action to determine how much longer after Ground Hog Day winter will last. If Phil sees his shadow there will be six more weeks of winter. If he doesn't see his shadow there will be an early Spring. In the snow belt where we reside we all pray for early Spring. Most of our year we live in cloud cover, rain or snow. It feels as though winter is endless. I read this winter is going to be a long one. I pray that's a miscalculation.
That holiday all aside, groundhogs are pesky and we have had a problem with a couple of fat ones taking up residence beneath my front porch. There are three entry holes to their den. They dig up a large area which attracts our two dogs to contribute more to their width.
The neighbor was finally able pick one off when I was away from home. I don't enjoy the death of any creature, but these critters are so destructive that sometimes this is the only way to rid a property of them. I hope another gopher doesn't decide to take up house here again.
This is my five minute freewrite using prompt: gopher hosted by @mariannewest.
My Twitter handle is:
@wandrnrose7
Please find me there ❤
Thank you for reading 📚, comments ✍, & sharing 👫.
---
---